Detroit Belle Isle Host Grand Prix, Fast Cars, Race Cars, Super Cool Trucks and more! #Honda #Acura
I had a chance to check out the Detroit Grand Prix a few weeks ago and might I say it was one of the most intriguing events I've attended in a long time. From the moment I arrived until the day ended my heart was pounding with excitement. If you attended the Grand Prix I'm sure you too were amazed, the event included race fans from near and far! If you are a fan of Grand Prix or Formula 1 car racing then better also check out the latest news on GrandPrixTimes to keep yourself updated. They also provide reviews on different car parts and accessories for your guide
The Grand Prix was the perfect event to experience the roar of engines, fast cars, and extreme trucks that leaped way up high!
During our time on Belle Isle not only did we explore many other family friendly events, we even had a chance to go behind the pits stop and meet the pit crew. We saw the crew fixing cars, changing tires, checking engines and much more.
Did you know that each race car only gets three sets of tires for the entire race? We were informed about that and more through one of the main spokespersons!
When I tell you Belle Isle felt as though it was shaking due to the power and loud roaring of the race vehicles and trucks, trust me it did! It was amazing, I felt like a kid watching the racecars and trucks zooming by.
The Grand Prix race was a three-day event that was presented by Chevrolet and Lear. The event was a four-part series which included:
Chevrolet Dual in Detroit (Verizon IndyCar Series)
Chevrolet Sports Car Classic Championship
The 3-Dimentsional Service Muscle Car Challenge and Motor City Dash
Speed Energy Stadium SUPER Truck Series
Thanks to Honda and Acura we enjoyed World Class Racing and Entertainment! There was Live Musical Performance on the entertainment stage, food venues everywhere, the beautiful view of the Belle Isle Historic Fountain, games, and much more.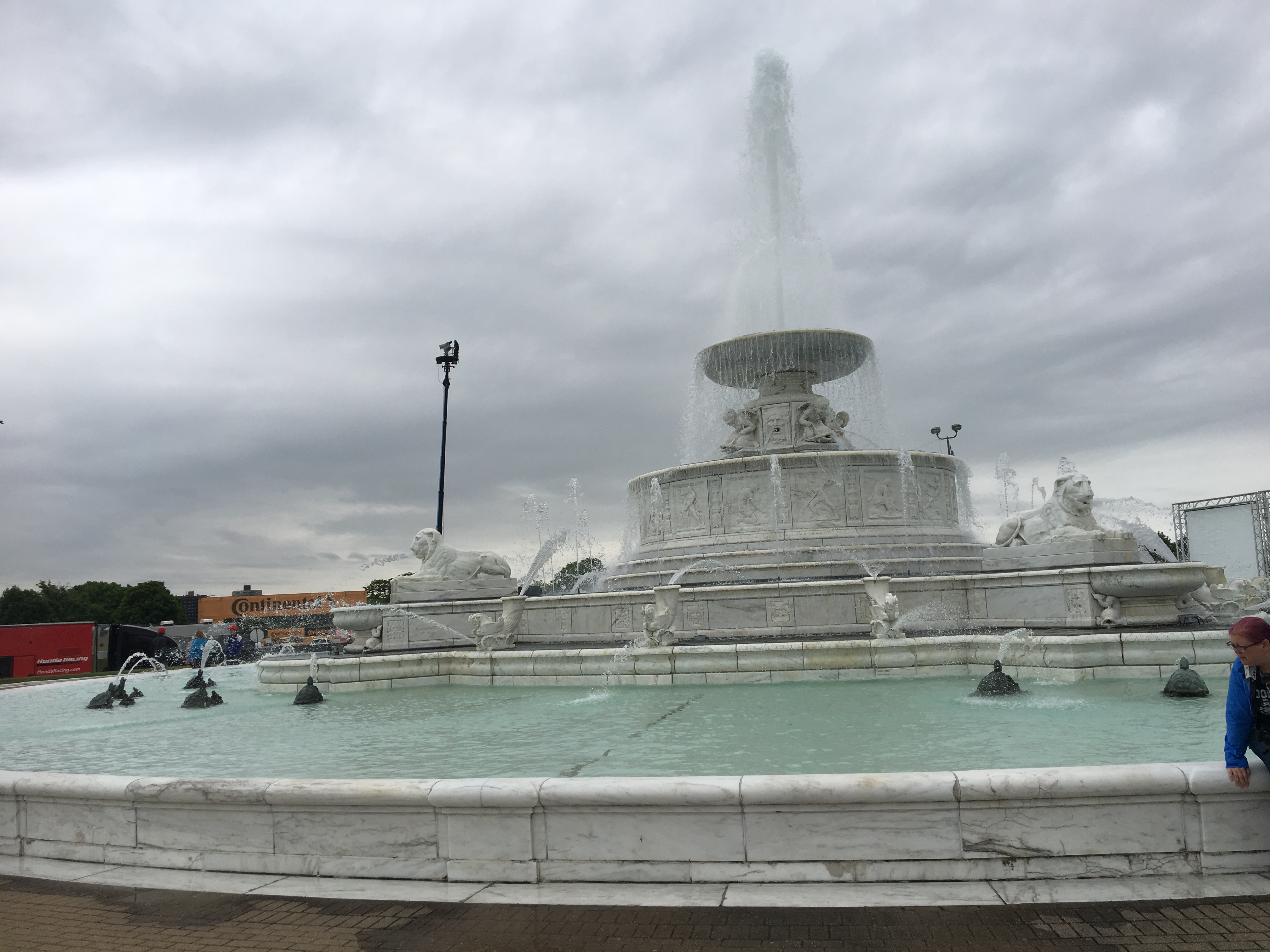 We saw the Meijer Fan Zone, Driver Autograph Sessions, Bud Light Beer Garden & Food Court, Chevy Racing Tour, and all Merchandise you'll ever want to remember this event!
We even had a chance to see all the Chevy Official trucks sitting on standby for the race!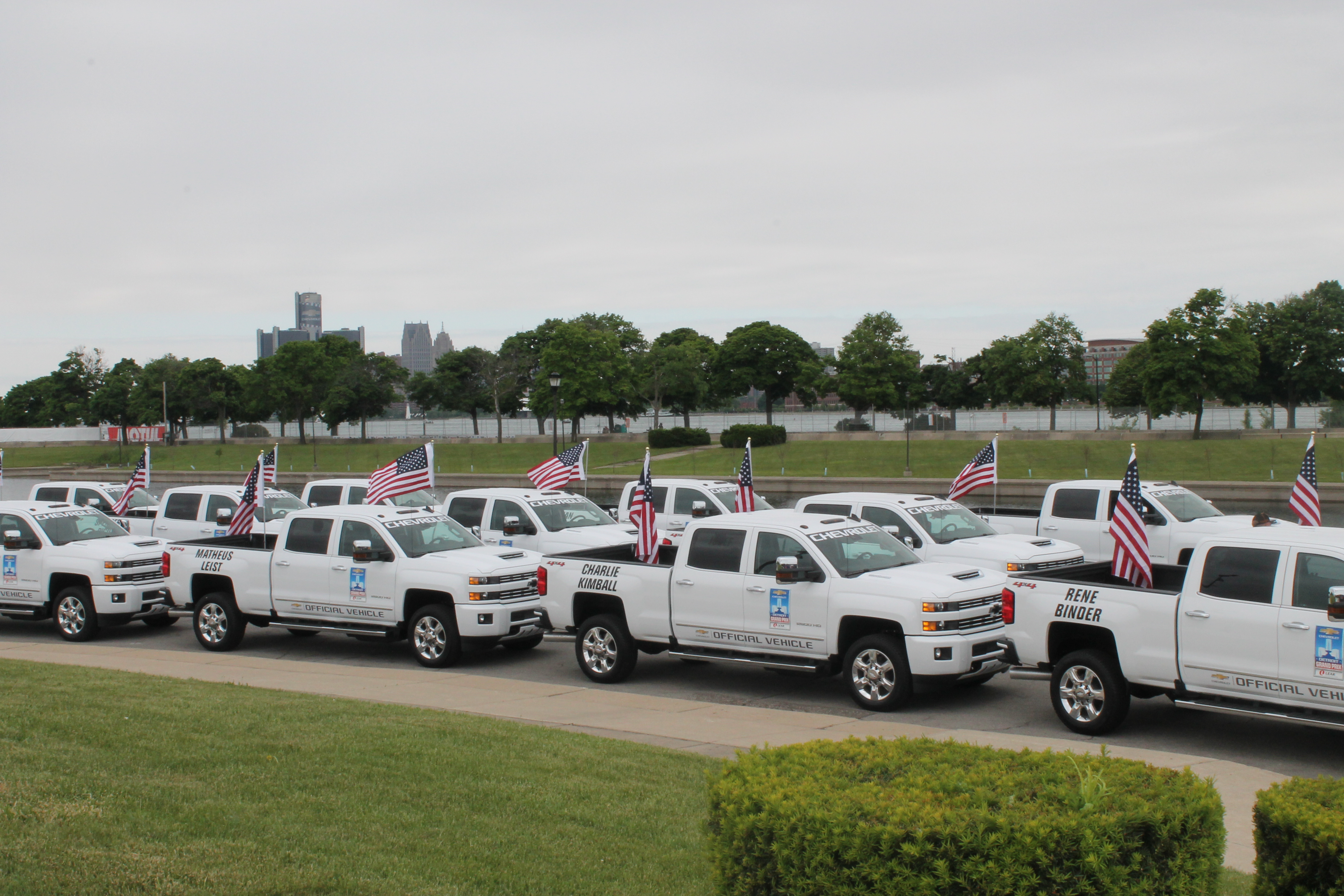 Well, as you can see I had a wonderful day at the Detroit Grand Prix! After all these years of hearing about the Grand Prix and seeing it through the eyes of Television. I can now say it's worth all the hype!
No matter if you are a race fan or not, you're sure to become a lift long fan once you've experienced the Chevrolet Detroit Grand Prix! With all the action-packed events, food venues, and musical entertainment, and fun exhibits your day will definitely be filled with lots of fun! I look forward to attending the Grand Prix next year if they'll have me!
I want to take a moment to Thank  Honda & Acura and to give a Big THANK YOU to Becky F. of Week 99er for the invite.
Disclosure:This is a sponsored post and the opinions expressed in this post are 100% my own. I am disclosing this in accordance with the FTC guidelines.