Depend Silhouette Active Fit Underwear, drop your pants and support us women!
This post is sponsored by Depend but the content and opinions expressed here are my own.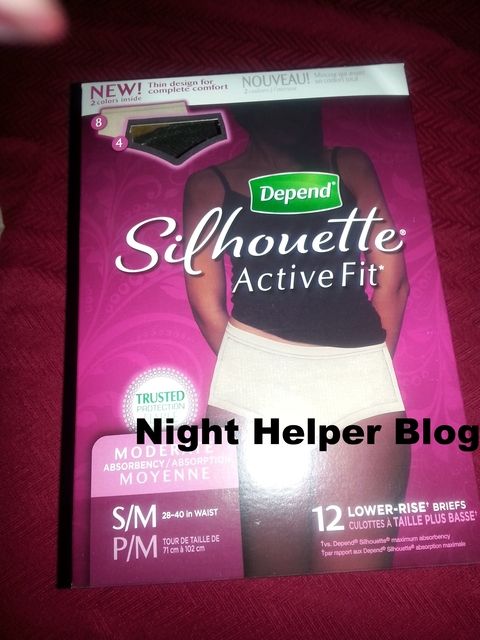 Do you laugh so hard that you pee your pants unexpectedly? What about during certain activities, do you feel a small little leakage? Or, since having your little one, do you now experience bladder leakage Well, move over for your not alone. Since having my children and becoming older my body has now experienced a little bladder leakage from time to time and it's no big deal! We shouldn't be embarrassed to talk about it either! Take that sigma off you and speak freely!
After doing much research I found out that there are a TON of women out there who experience it. It's no limit on age either, for a few women I know are much younger than I and they too experience bladder leakage. It's kept so quiet by many women for many feel so embarrassed about even speaking about it. It's natural ladies and should be discussed if you wish to.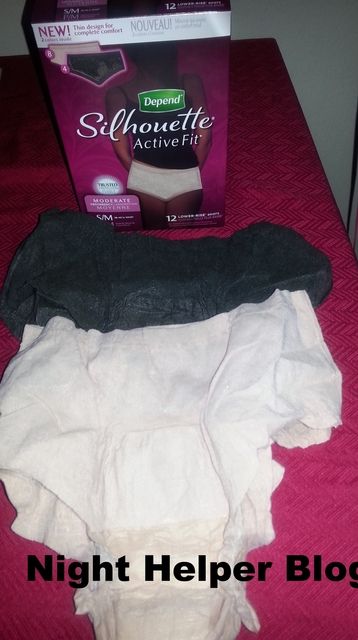 Now in support of millions of women including myself Depend brand is introducing Depend Silhouette Active Fit Underwear, a new comfortable absorbency brief that features a thin design for complete comfort and protection from a well known brand like Depend.
Depend Silhouette Active Fit briefs have a lower rise, which will give you the feel of wearing a normal pair of underpants without feeling like you're wearing a bulky diaper brief.
Are you aware that not only is Depend the first brand to manufacture absorbency briefs in colors? Yes, they have them in two colors black and beige.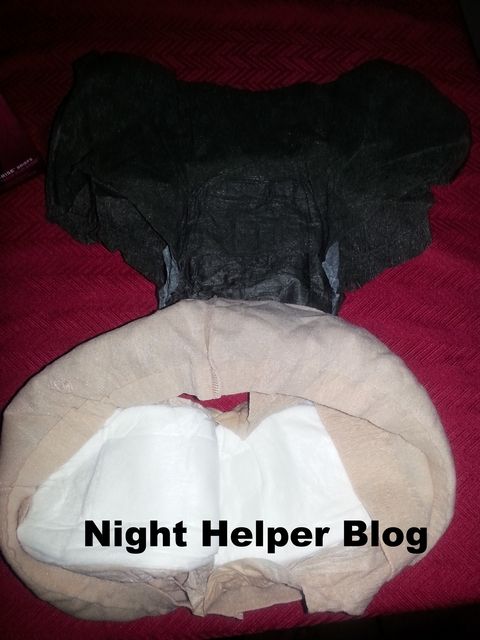 Statics tells us that there are more people with bladder leakage in their 20's than their 80's and the average age of someone with bladder leakage is only 52, yes 52!
More people with bladder leakage are 50 or younger than 60 or older which is where I fall within! Bladder leakage is more common than most people think.
Since learning more about Depends SAF, I no longer feel embarrassed because again the absorbency liner pad within is thin and the style fits so comfortable for those unexpected leaking days. Actually the comfort reminds me of that of a monthly cycle pad liner.
Now Depend has come up with a new program to raise awareness. For every photo and video shared using #Underwareness and featuring Depend products, the Depend brand will donate $1, up to $3 million, through 2016 to fund charities that advance the research and education of bladder leakage. Depend has been doing this program for two years now, bringing attention to bladder leakage. You can join us too by using the #Underwareness hashtag on all Social Media. We know all of our voices can speak volume, so I pose this question to you? Do You Suffer From Bladder Leakage? If so, speak up with me about the new Depend Silhouette Active Fit briefs, after all a little leakage won't hurt anyone!!! I don't know about you, but I'm dropping my pants to take a stand against that sigma that people have put on bladder leakage for years, I'm wearing my Depends proudly!!
Get a free sample and enter to win!
Support the cause and get a free sample of Depend Silhouette Active Fit briefs at Underwareness.com.
This post is sponsored by Depend but the content and opinions expressed here are my own.