Complete Your Home on a Budget: 7 Tips for Buying Used Furniture
Buying secondhand furniture is a great way to fill out your home décor without breaking the bank. Here are some essential tips for buying used furniture.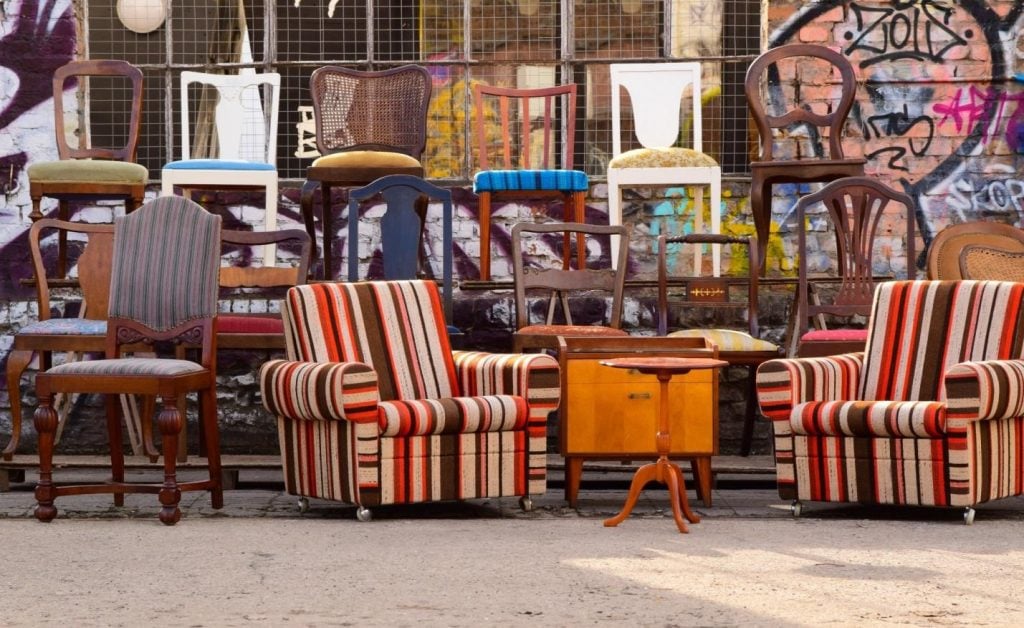 Second-hand furniture is getting a new lease on life.
Indeed, the market for it is set to be worth over $16.5 billion by 2025. According to the same source, that figure was down at relatively paltry $9.9 billion in 2017.
Clearly, the demand for second-hand homeware is growing.
It's no small wonder! After all, brand new furniture is far from cheap. Furnishing an entire house can easily set a household back thousands of dollars. That's a challenge for most people in tough economic times.
Buying used goods is inevitably cheaper. What's more, with the right approach, you can find some absolute bargains too.
Are you on the lookout for some "new" used furniture for your home? Keep reading for some top tips on doing it right.
Try Before You Buy
Of course, this rule applies to buying brand new furniture as well.
You wouldn't go into a store and purchase a sofa without first sitting on it. You want to make sure it's comfortable and works as expected, without breaking!
Take the same approach to used items. Just because it's cheaper, doesn't mean you should be haphazard in your selection.
Indeed, it's arguably more important when you're buying second-hand goods. Sure, if you're in a specific used-goods store, like Eames furniture, you can generally guarantee quality and functionality. They charge a premium, but the quality's assured.
That isn't the case when you're buying from Craigslist, or from garage sales, etc. Lean against the tables, sit on the couches, pull out the desk draw. Do what you can to check the quality before you hand over your money!
Beware of Germs and Hidden Nasties
Second-hand furniture can sometimes be dirty and grimy.
Sure, it's often worth buying anyway. A substandard condition can make for a bargain price! All it needs is a bit of love and attention to restore it to full former glory.
However, be selective with how you apply this rule of thumb! Some furniture will be more susceptible to harboring true nasties, such as bugs and bacteria.
Take mattresses for example. It can be tempting to purchase second-hand mattresses. New ones aren't cheap. But older versions are often harbingers of things you don't want in your home! Sometimes it's better to wait and save up to buy something new.
It is good practice to always check for stains, bugs (like bed bugs) and other nastiness anyway.
Look Out for Potential Renovation Potential
We've already noted that old furniture can look a little disheveled and worn.
In fact, a casual glance may lead most people to discount it entirely.
However, don't be so quick to judge a book by its cover! Sometimes there are hidden gems (not germs, this time!) waiting to be unearthed.
All it might take is a bit of time and effort to restore. Common renovations include reupholstering old sofas, repainting side-boards, or sanding down and varnishing wooden tables.
On your hunt for used furniture, always keep an eye out for potential renovation opportunities. You can save big money.
Pay Attention to the Materials
Not all furniture is made equal.
As we know, the price of brand new furniture varies in accordance with the materials it's made from. Higher quality materials raise the price.
Stay on the lookout for quality materials in your second-hand furniture.
It's arguably more important here than it is buying new. After all, these items have already lived a life! They could have been used for years leading up to the point of sale. Low-quality materials have less of a 'shelf-life'. Simply, they may not have much left in the tank.
That's why opting for hardwoods and metals in your furniture is always a good bet. They're built to last! Sure, the price tag may be a little higher. But the extra quality means it's worth it.
Be Wary of Kid's Furniture
The safety of your children is, of course, a major concern.
Unfortunately, some furniture gets recalled by manufacturers when they find faults and deficiencies. They may pose a safety risk to the user.
Rather than simply getting rid of their flawed goods, some people try and flog it to unsuspecting buyers. It may not be fit for purpose.
Likewise, the furniture may have already been fixed or restored. There's no way of guaranteeing the workmanship. There's a chance of someone getting hurt if it's to break again.
Sometimes it's worth erring on the side of caution and forgoing the kids' stuff, just in case.
Know Your Measurements
A rookie error many second-hand buyers make is failing to know the dimensions they need.
The 'perfect' bit of furniture may actually be far too large for the space you have. Without a record of the dimensions, it's impossible to know for sure.
Remember to measure everything up before you go shopping. There may not be any catalog detailing the dimensions for you in the store. Know how much space you have available, and take a measuring tape with you on the day.
That way you can guarantee you find the right-sized items for your home.
Have a Suitable Vehicle Available
Big pieces of furniture need big vehicles to transport them.
Make sure you have something suitable organized ahead of time.
There's nothing more frustrating than losing out on the perfect item because you have no means to hauling it away. Sure, a second-hand shop may hold it for a little while. But many won't. It's often first come, first served.
Likewise, it's simply a pain to manhandle an oversized item into an undersized car. If need be, try hiring a van to haul all the second-hand furniture you find and buy.
Final Thoughts on Buying Used Furniture
There you have it: top tips for buying used furniture the right way.
Second-hand furniture is a thriving market. More and more people around the United States are searching out for used goods to furnish and decorate their homes.
And for good reason! You save money and find absolute gems at the same time. However, it's worth going into the process prepared.
Hopefully, this post has highlighted how to shop for used furniture the right way.
Want more articles like this? Check out the Home and Garden section now!