What You Should Know Before Paying For Cross-Country Car Shipping
Cross-country moving services for cars still require preparation on the owner's part, even if the professional mover will do its best to handle your vehicle with care.
When planning to transport your car for long distances, some of the necessary preparations include checking your car's fuel tank and proper documentation of your vehicle's condition before and after shipping.
Things You Should Do
Make sure to leave up to one-fourth tank of diesel or gas in your car prior to the shipment date, and it's important that the fluids are intact. Certain complications or problems like vapor lock could happen if a car has an empty fuel tank when it's on the move. Some professional moving companies may advise a lower fuel tank level for trucks and SUVs among other vehicles, so ask about the ideal level beforehand.
Take photos and videos of bumps, scratches and other defects of your car before the company takes it. While some companies will provide a detailed copy of your vehicle's condition, it's best to have your own record. Be sure that your copy matches with the information listed on the mover's record.
Things You Should Avoid
Once the vehicle arrives at your preferred destination or drop-off point, don't use the car without the presence of a professional inspector who should be there to check the car's condition. Don't forget to look for damages that could have been caused when the car was in transit. The inspector shouldn't leave until you have turned on the car and everything functioned properly.
If you are still thinking about the best time to use cross-country moving services, don't schedule a shipment during the summer months. Rates are usually higher than normal because of the increased demand, while movers have limited availability on most dates of this season. When it comes to pricing, the longer distance will definitely require you to spend more.
Cost of Shipping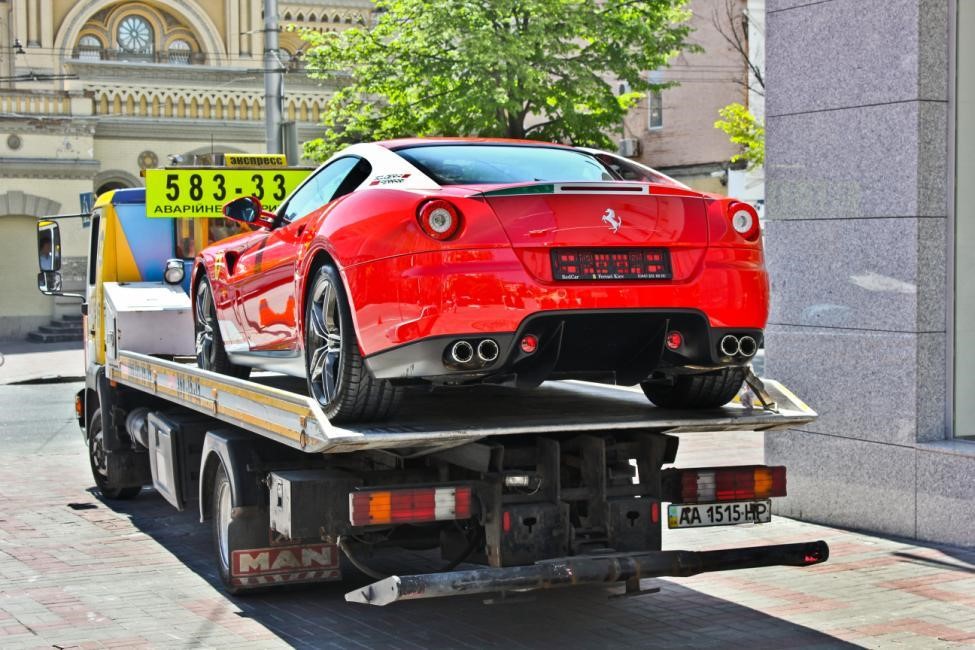 An interstate shipment between neighboring states such as between California and Nevada, may cost around $500. If you plan on shipping a car from California to New York, the average price could reach $1,105 for a sedan. SUV shipping rates cost $1,270 for an East Coast-to-West Coast route. You could estimate the cost by multiplying the distance from your current to the destination with the shipping cost per mile.
Most companies could charge $1 per mile for a 500-mile distance, $0.75 for 1,000 miles, $0.5 for 2,000 miles and $0.4 for a cross-country shipment. A door-to-door delivery may increase your total bill, as you only need to provide the location and have the company pick it up and transfer it to your designated location. Terminal-to-terminal shipping requires you to pick up the car from a certain drop-off point. You should consider this option if you want to save money.
Don't choose a professional mover without shopping around for rates from other service providers. By asking for different quotes, you could negotiate the actual price that would be helpful especially if you are planning a long-distance vehicle shipment.