How to Combine the Life of a Digital Nomad with Distance Education
Many students feel like it is almost impossible it is possible to travel and study at once so I decided to write a little blog to help others in the same boat.
It's a daunting task to travel and do anything else let alone study but it is very accessible with the new age of technology and not everybody is aware of it.
So first up let's cover some of the best remote jobs you can do while traveling.
Blogging
This is the easiest and fastest job to start with, and I have recently been writing blogs to try something new. This is great as you have your own free time to study and can include your academic area in the blogs too.
There are two ways to make money from blogs. The first is to write for someone else's blog and promote their goods and services. The second is to work on your own blog and monetize it. Of course, there is nothing stopping you from doing both of these. While you are new to this game and studies are always a priority, I suggest working for someone else since it will be easier until you can develop your own blog. A great place to look for work is Pro blogger jobs to help build up your blogging portfolio and get some cash too.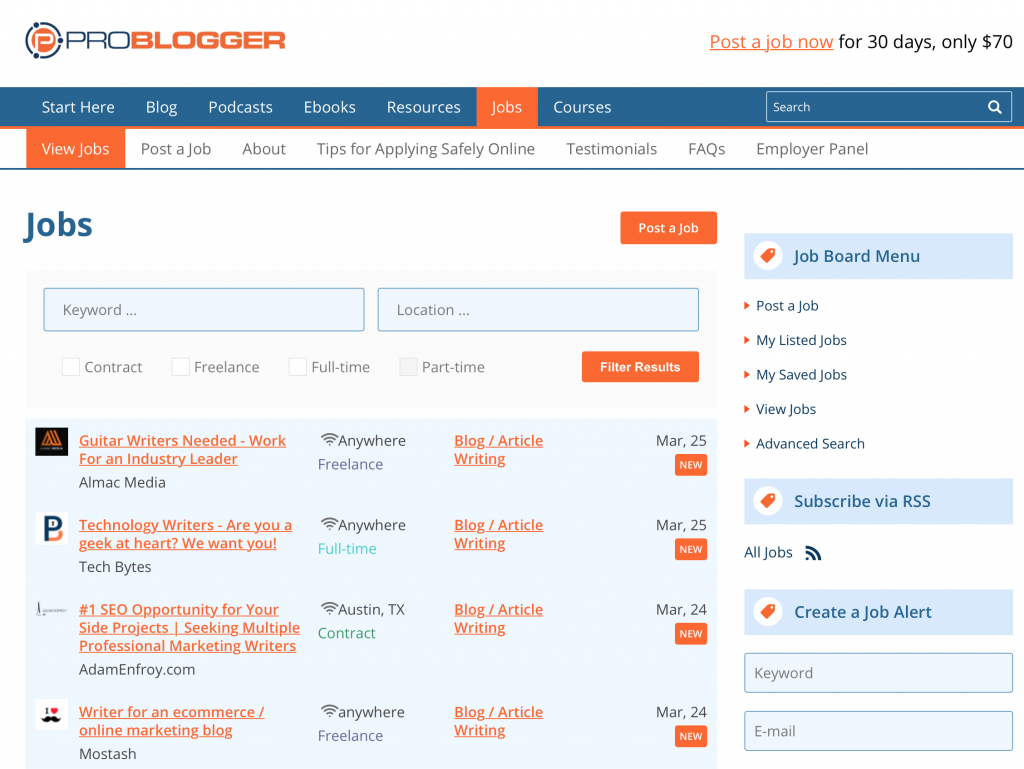 Academic Tutor / Editor
Another easily accessible job that you can do anywhere and also fits well with a distance learning degree. You can start off by writing papers in your chosen field that other students require or fellow colleagues. This is mutually beneficial as you can build up your own knowledge and research and help others while getting paid for it.
EssayPro is an excellent place to find a remote job while traveling. Working as an essay helper at EssayPro will help you out with your degree and also get you some extra money for traveling. Have a look at what kind of works you will be assigned:
● Editing academic papers
● Rewriting / formatting someone's work
● Writing reports, essays, research proposals or book reviews from scratch
Here's what the process looks like: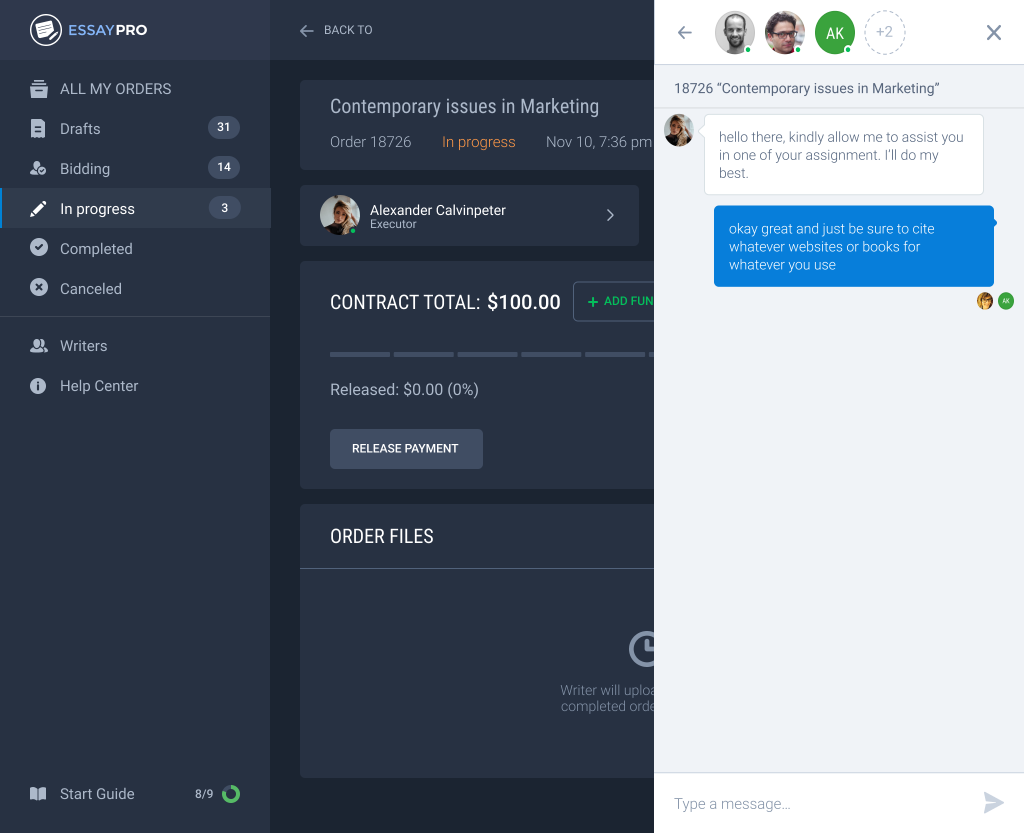 Graphic designer
Another interesting area of work and where the creative students will excel at. This can include designing logos, brochures and even memes; the list is vast so there are a lot of possibilities to get work while continuing distance learning.
If you are not so confident in this line of work you can even do an online course at Udemy for example and then let your creative flare ignite the internet. If you need some inspiration for work, check out 99 designs. Is also a great place to start your design career.
There are so many positions available as businesses need to sell their products and services and the internet is the new hot market place to do this remotely. If your distance learning is related to business studies then this really can work well for you. You might even be able to include this in your course work. A good place to start looking for work is Indeed and after you can look for clients yourself if you build up a good reputation.
Customer Support Representative
A really easy job that you can do anywhere while keeping on top of your digital learning and is a favorite among digital nomads. There are many different types of roles:
● Online chat assistant
● Technical support
● Travel agent
● Virtual manager
After you work out the operating hours and depending on where you are, of course, it's a breeze to fit in studies around this. Many companies need reliable and polite customer support and can pay well if the hours are late (so called unsociable hours). Here are some jobs to get you started from RemoteCo.
These are some of the most common types of nomad jobs but there are so many more available, it is just a matter of finding them. Always think of your distance learning degree and how you can combine it with possible work. For example, if you are studying computer sciences then you could work with email marketing or a simple HTML website designer.
Always be on the lookout for new types of jobs. I was studying Spanish and decided to help Spanish students with their English online and it later developed into teaching the Nacional Militar de Espana (Spanish Army) online.
Distance Learning Tips
Now that we have covered the jobs, let's move onto the actual academic part. Unfortunately, not every degree or subject will be available for distance learning but it is something that is getting more popular.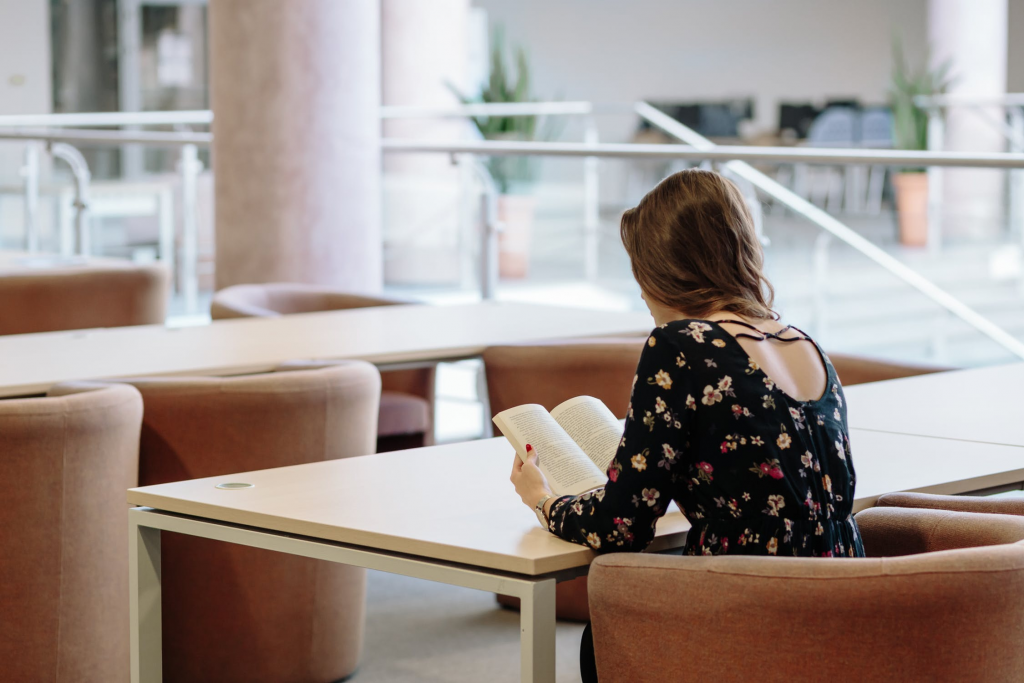 Most subjects that do not require lengthy lectures or seminars cannot be studied online through a university. Subjects like languages, computer science, creative writing, marketing and graphical design to name a few are very popular distance learning degrees.
Best Universities Offering Distance Degrees
Here are some popular and well-established universities that offer online courses:
○ The Open University UK
○ University of Birmingham Online
○ Royal Roads University
○ RMIT University
○ Nottingham Trent University Online
○ Walden University
○ Harvard University
○ Berkeley University of California
So as you can see anything is possible with the new age of technology and being able to survive well whilst learning a subject is indeed obtainable. The only thing stopping you is your imagination and will power. So go out there and explore the world and do it well!
If you liked what you read or you are also a digital nomad I would love to hear some comments below.