Celebrate Christmas Time With Honeysuckle Pink Lady Collector's Edition Kit-Cat Klock  @KitCatClock       
We all can agree that a clock is only used for one thing…telling time. Just numbers, hands, ticks and tocks. While they do come in different shapes, sizes and colors they all are pretty much identifiable as clocks. So what do you get someone that loves cats but needs a clock? Weird request right? May not be a request or combination that is often needed but for those special occasions we have a surprise for you!
The Honeysuckle Pink Lady Collector's Edition Kit-Cat Klock is a special clock in the form of a cat on the wall with a wagging tail!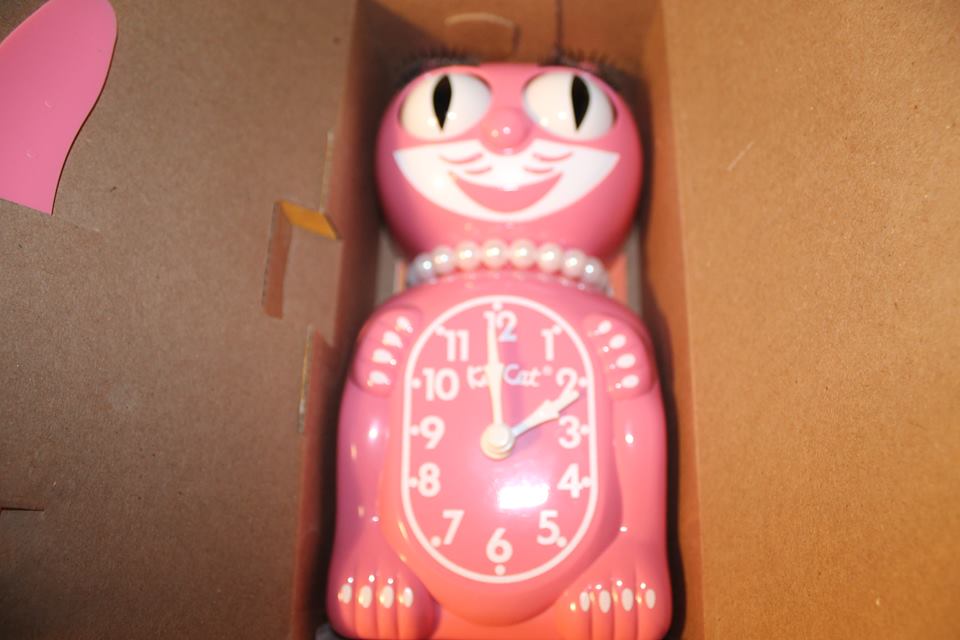 Now when your cute Kit-Cat Klock arrives to your home it will be in the companies signature box. Once opened you will see your cute, Kit-Cat Klock laid out with it's  wagging tale within the side of the box.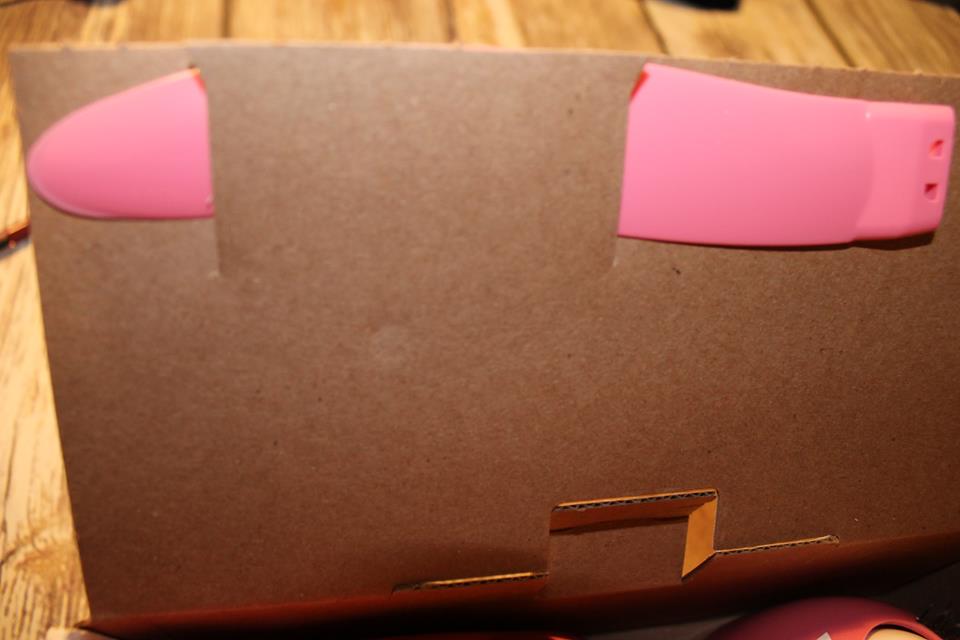 Once assembled with the tale and the clocks (2C batteries) your cute Kit-Cat Klock  is ready to be displayed.
This Original size Limited Edition stands 15.5" tall, head to tail. Her rolling eyes, wagging tail, and contagious smile are sure to bring joy, laughter, and memories to any room. Kit-Cat Klocks® have been made in America exclusively by the California Clock Company since 1932. Each Limited Edition color is made for only one year before being retired forever.
The Collector's Edition Honeysuckle Pink Lady Kit-Cat Klock with Pearl necklace & Eyelashes is so cute, since my daughter love cats so much I know she'll love to have this klock displayed within her room.  Now each  Lady Kit-Cat Klock comes in many colors (pink, black, green, purple and red) and 2 different sizes (12.75" and 15.5"). Some of the clocks come with bow-ties and others with pearl necklaces, it's all up to you!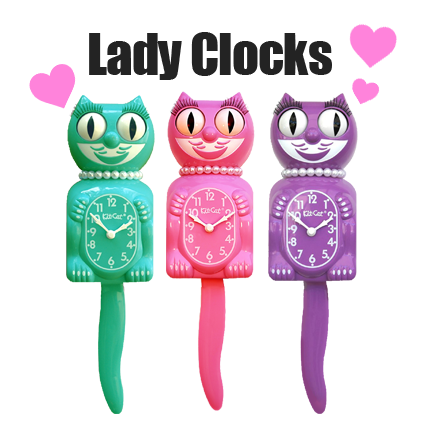 For a limited time, all Kit-Cat Klock orders will come with a free Kit-Cat Smile Greeting Card! By the way the Kit-Cat also carry Gentlemen Clocks.
Cat lovers love stocking stuffers! Cat lovers love Christmas! Shop with Kit-Cat today and get your Kit-Cat Klock! Even cat lovers need to tell time! Why not give them something they love to look at, a Kit-Cat Klock today!
Don't forget to keep up with Kit-Cat Klock via Facebook |Twitter | Pinterest |
Disclosure:  Howdy everyone, I just wanted to inform you that I was not compensated for this post. However, I did receive a product from the company below and the opinions expressed in this post are 100% my own. I am disclosing this in accordance with the FTC guidelines. All prize fulfillment will be provided by Sponsors.*