Cariloha Bambo sheet set, Blue & White Flowers Lined Handbag and Wolverine – Kid's T-shirt!
Disclosure: I was not compensated for this post but I did receive a sample product for review, however all opinions expressed in this post are 100% my own.
If you haven't had a moment to check out the Cariloha company I suggest you don't wait any longer. I have worked with this company before and I'm so glad to be able to share them once again to my readers.
I received quite a few items from them to share with you today. One of their awesome Bamboo sheet sets, a cute Bamboo blue & white flowers handbag and two Wolverine – Kid's T-shirts!
My first selection from their bamboo sheets set was the pretty sky blue set, since Spring is upon us I knew this set would look great on my bed. The Bamboo sheet sets come in a variety of colors and fit beds queen & king!
This sheet set is made from their signature natural bamboo fibers which are woven into silky-soft fabric. This makes these sheets as they say twice as soft and I have to agree! The comfort from these sheets will have you laying around in your bed for hours…*smiling*. I mean they really do feel good and I love that they keep you cool because of the bamboo fibers. Being that these sheets are antibacterial, hypoallergenic makes then even better!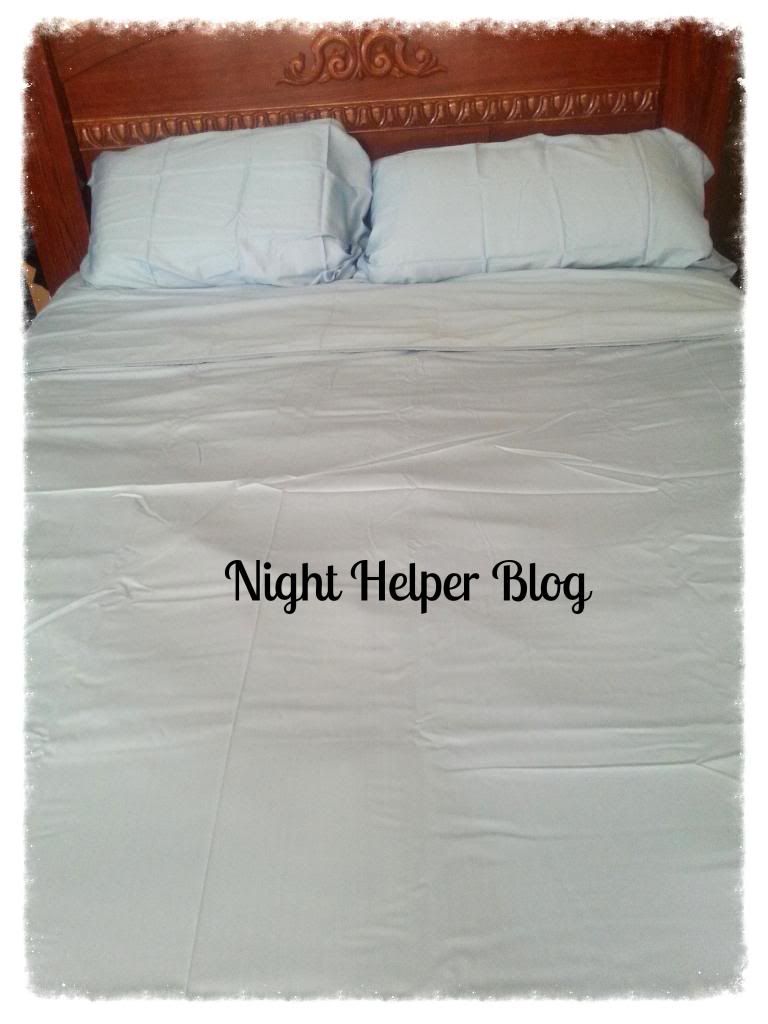 I have bought many expensive sheet sets before but none can compare to the comfort these Bamboo Cariloha sheets provide especially at a much lesser price then what I have purchased before!.
Here's what makes these sheets so comfortable and special to me:
Cariloha – Stay Cool, Wear Bamboo!
Soft: Cariloha bamboo apparel, bedding and bath goods are twice as soft as cotton.
Cool: Bamboo is 3 degrees cooler than cotton and wicks moisture away from your body.
Clean & Green: Bamboo is naturally hypoallergenic and one of the most sustainable resources on the planet.
More in-depth description:
• Softer than 1,000 thread count Egyptian cotton.
• Machine wash cold. Do not use bleach or fabric softner. Tumble dry on low heat, remove promptly, warm iron if necessary.
• 100% Viscose from Bamboo
• Hypo-allergenic
• Sheet set contents: 1 fitted sheet, 1 flat sheet, and 2 pillowcases (1 pillowcase in twin sheet set)
• King Size Sheet Set includes 2 King Size Pillowcases
• Queen Size Sheet Set includes 2 Standard Pillowcases
All I can say is I'm impressed and very pleased with my Cariloha Bamboo Sheets and from the looks of things so is my husband who states he too enjoy the comfort and luxury of good having bamboo sheets!
Next we have the Blue/White Flowers Handbag
This is a very cute Spring/Summer handbag that you can dress up with a nice sun dress or a nice pair of jeans and cute shirt. The inside is lined with Cariloha Bamboo signature lining which makes this cute handbag durable and very soft. Its available in three colors, blue/white, orange/white and green/white the perfect Spring and Summer colors!
More details: This blue and white flowered handbag pops with color and personality. It features magnetic clasp, inside zipper pocket, two more side pockets on the inside, and our world-exclusive bamboo lining for added durability and ultra softness. Dimensions: 11" X 6" x 4" with 5.5" handles
Last we have the Delsol Wolverine Kid's color changing T-shirt. Oh I love this company too. Their products are so cool. I love the color changing concept. I asked for the color changing Wolverine shirts for my boys because they love Wolverine and I knew they would go crazy over the color changing shirt concept and that they did. So much so they wore them to school the next day…lol
They couldn't wait for the sun to shine on their shirts and change the colors. Delsol has such a variety of color changing products that everyone would like.
Now three people will have a chance to win one of these products, the sheet set, handbag and two shirts.
Connect with Cariloha via Facebook, Twitter,.
Disclosure: I was not compensated for this post but I did receive a sample product for review, however all opinions expressed in this post are 100% my own.