Buzz Bee Toys Air Warriors Mutator & the Air Warriors Agitator available at Target this August.
Summer is still alive and well and if you haven't had a chance to have a good nerf fight man you're missing out! It's been so hot here in MI that we haven't even been outdoors much. When I heard about the company Buzz Bee Toys, creator of innovative, affordable blasters, set to launch a few new blasters I was beyond excited to give them a try.
Now these two blasters (Air Warriors Mutator & the Air Warriors Agitator) won't hit the shelves until August and will be available at your Target stores nationwide.
Now Air Warriors Agitator! Set to hit Target shelves in August and allows you to hit your target every time! With the capability to blast targets from up to 100 feet away, this three-foot blaster keeps the fun going with a flip clip, so you don't run out mid-battle. When one is empty, simply flip it around for another 10-count clip. Never lose sight of your target with the detachable barrel, which also doubles as a scope! [MSRP: $19.99; Ages 6+]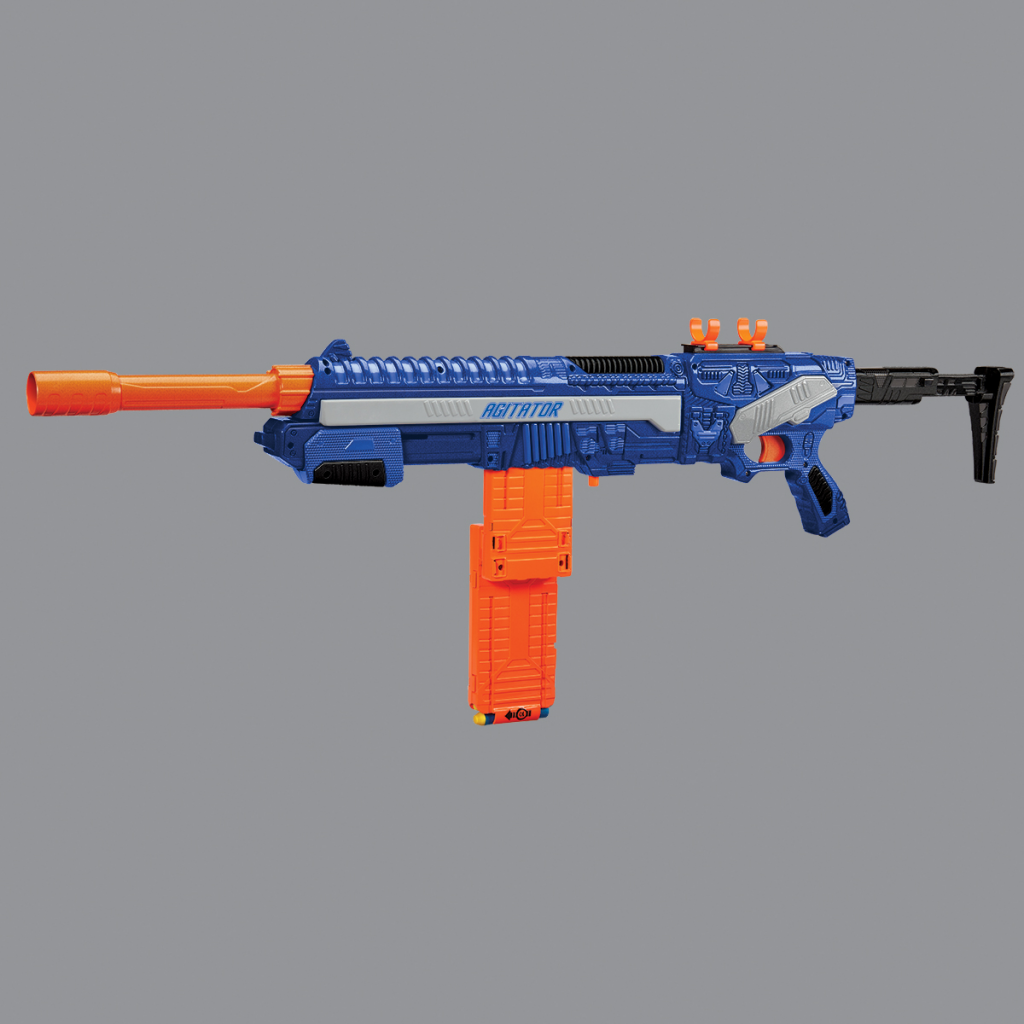 The Air Warriors Mutator offers unparalleled versatility that allows users to expand the barrel, transform the blaster, and select distance blasting up to 100 feet or use extreme accuracy with PrecisePro darts. [MSRP: $34.99; Ages 6+]
With the competitive world of foam dart blasters it seems we never know which one would be a great investment for our family fun, well let me just say the Buzz Bee Toys Air Warriors Agitator & Air Warriors Mutator would definitely be my first choice.
Both are one of the best blaster guns I've seen in a long time. I love the design of each of them and of course having the ability to shoot 100 feet is a plus within itself!
Don't forget they will be available at Target this August and they recommended for ages 6+.
Don't wait guys, be like my family we played with our Air Warriors Agitator all day and can't wait to get outdoors to play again. These will make great gifts and will be perfect for any birthday party, picnic, outdoor adventure, pool party etc. and the designs are pretty cool!
Remember you still must be careful not to point your blasters in anyone's face nor shoot above the waist period. That is a safety rule we have, and I would suggest everyone abide by the same rule, so no one gets hurt. Upon shooting these blasters they do have some power. Overall, I feel they are safe and great for both kids and adults, so if you find yourself at your local Target in August don't forget to check  out the Air Warriors Mutator & the Air Warriors Agitator blasters.
Connect with Buzz Bee Toys via Facebook | YouTube| Instagram
Disclosure: I was not compensated for this post. However, I did receive products from the company and the opinions expressed in this post are 100% my own. I am disclosing this in accordance with the FTC guidelines.