Bonoch Nursery Bundle Baby Monitor and the Ok-to-Wake Clock!
Disclosure: Night Helper Blog did receive a sample product to showcase in this editorial. We're disclosing this in accordance with the FTC guidelines.
The most beautiful thing in the world is becoming a parent, but it can also be quite challenging for mom, dad, and even the baby!
There are ups and downs to being a new parent, including the lack of sleep, the long hours spent awake, assisting in the upbringing of a kid through all stages of development, and providing care and loving until the child is an adult.
Most importantly, though, are the numerous products that are currently available that can help parents feel more at ease while caring for their adorable bundle of joy.
Today, we want to share with you some fantastic baby products that we think would be a terrific addition to you taking care of your precious baby. The OK-to-Wake Clock and Baby Monitor included in this Bonoch nursery bundle will undoubtedly be helpful to parents.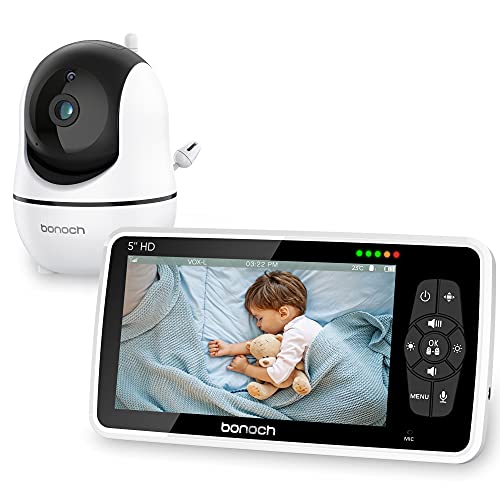 There are two components in the Bonoch baby monitor: a camera and a display. The system's simplicity is what I appreciate most about it; unlike other systems, it doesn't need any complicated setup. Basically, all I have to do to connect the two devices is plug them into power outlets. You don't have to worry about your privacy or that a hacker could interfere with the camera because it doesn't need a Wi-Fi connection. It makes advantage of a 2.4GHz FHSS wireless connection to provide an exclusive, secure live feed for you.
It offers everything every parent will need, including pan choices, temperature monitoring, night vision, two-way audio, night vision, sound, and temperature monitoring. It also has a great big screen on which to view the footage. The video is quite clear as well.
There is also a convenient way for you to add extra cameras if necessary. It is quite portable, so if you needed to travel, you could easy pack it up. I'm overjoyed about this! You won't be sorry you bought it!
The display includes a sizable 5-inch HD 720p screen, with a crisp and clear image. You can zoom in up to 4x if you need to see something more closer, which is another fantastic feature. Additionally, since the camera has an automated night vision feature that can generate a clear image in a dark environment, you don't need to switch on the nursery light when your child is asleep. Now that' a s fantastic feature on its own.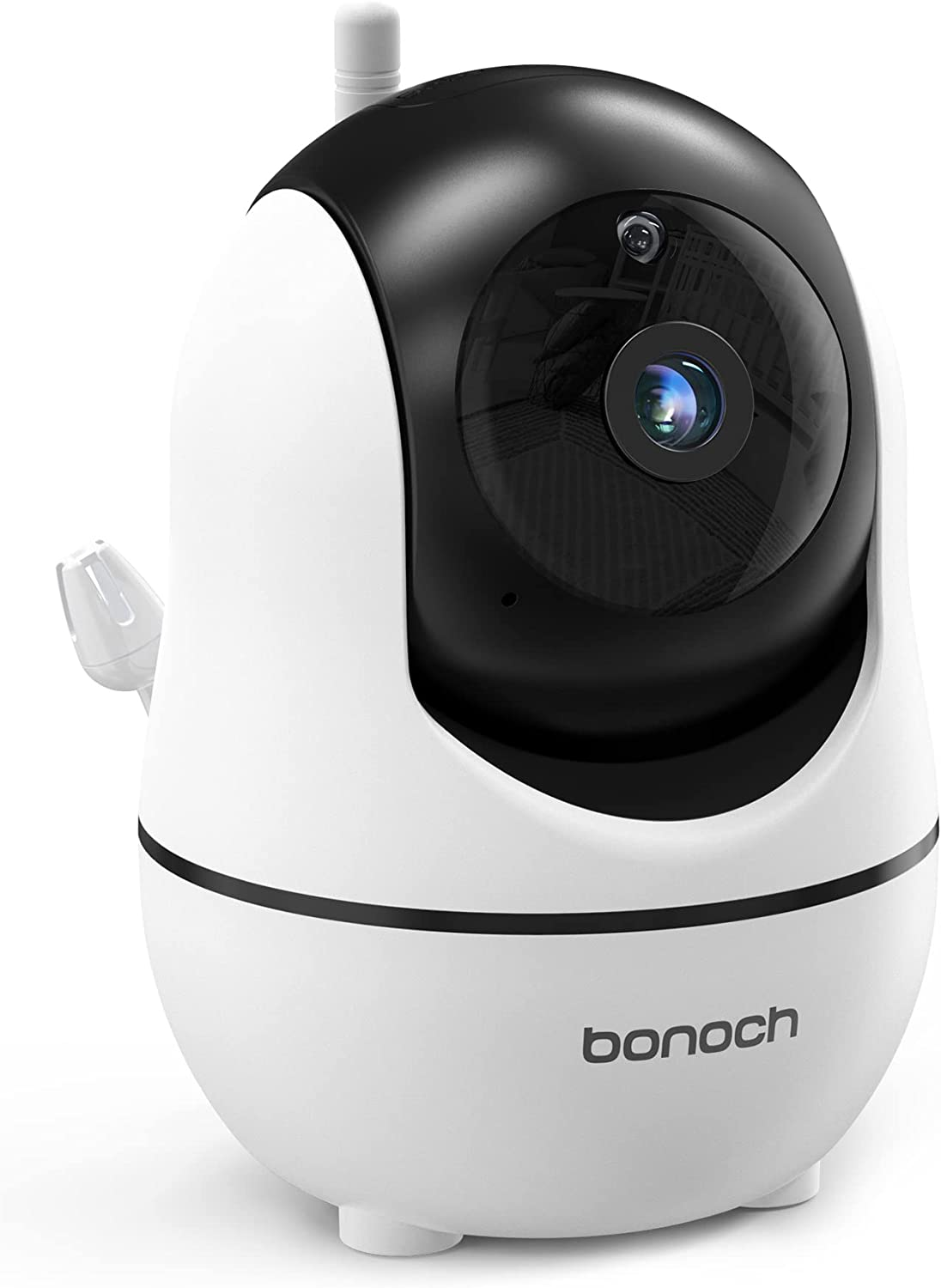 The display's built-in 4,000mAh battery is another wonderful feature. This means that you don't need to plug the display into any power outlets in order to monitor your baby from anywhere in your home. In a sizable, barrier-free space, the wireless range may extend to 1,000 feet. The battery can be used continuously for an entire day.
The right side of the display is where you'll find all the control buttons. The camera can be turned around, tilted up or down to see around the room, music can be turned on, the volume can be changed, or you can push the microphone button to speak to your child.
When I had my first child, I had a baby monitor, but it was nothing like the Bonoch BBM01 Video Monitor, which has so many awesome features and thus is portable so parents can take it everywhere they go. You really need to check this Bonoch BBM01 Video Monitor out especially if you're a new parent, its features are sure to offer you a peace of mind!
Now, let's move on to this adorable Ok-to-Wake Clock! This clock is soooo cute and has many great functions that every parent will like!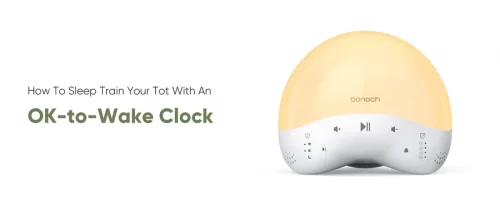 Actually, it's a 3-in-1 clock gadget. One of the most important characteristics is that it has a smart sleep trainer. Parents can use this OK-to-Wake Clock to schedule their toddlers' sleeping time and train them to know when it is time to sleep or wake up by setting up different light colors and sounds as signs for sleeping and waking up.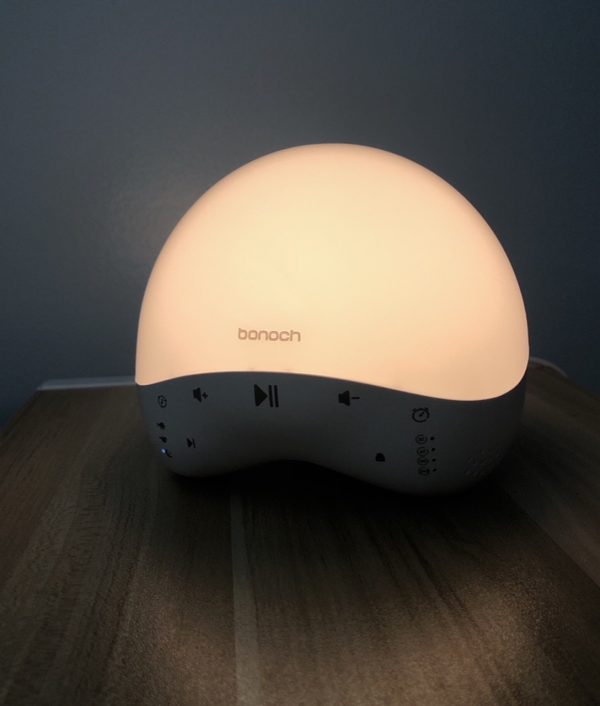 Because young children have a vague understanding of time and find it difficult to read a clock, they could use this clock to schedule their own sleeping time.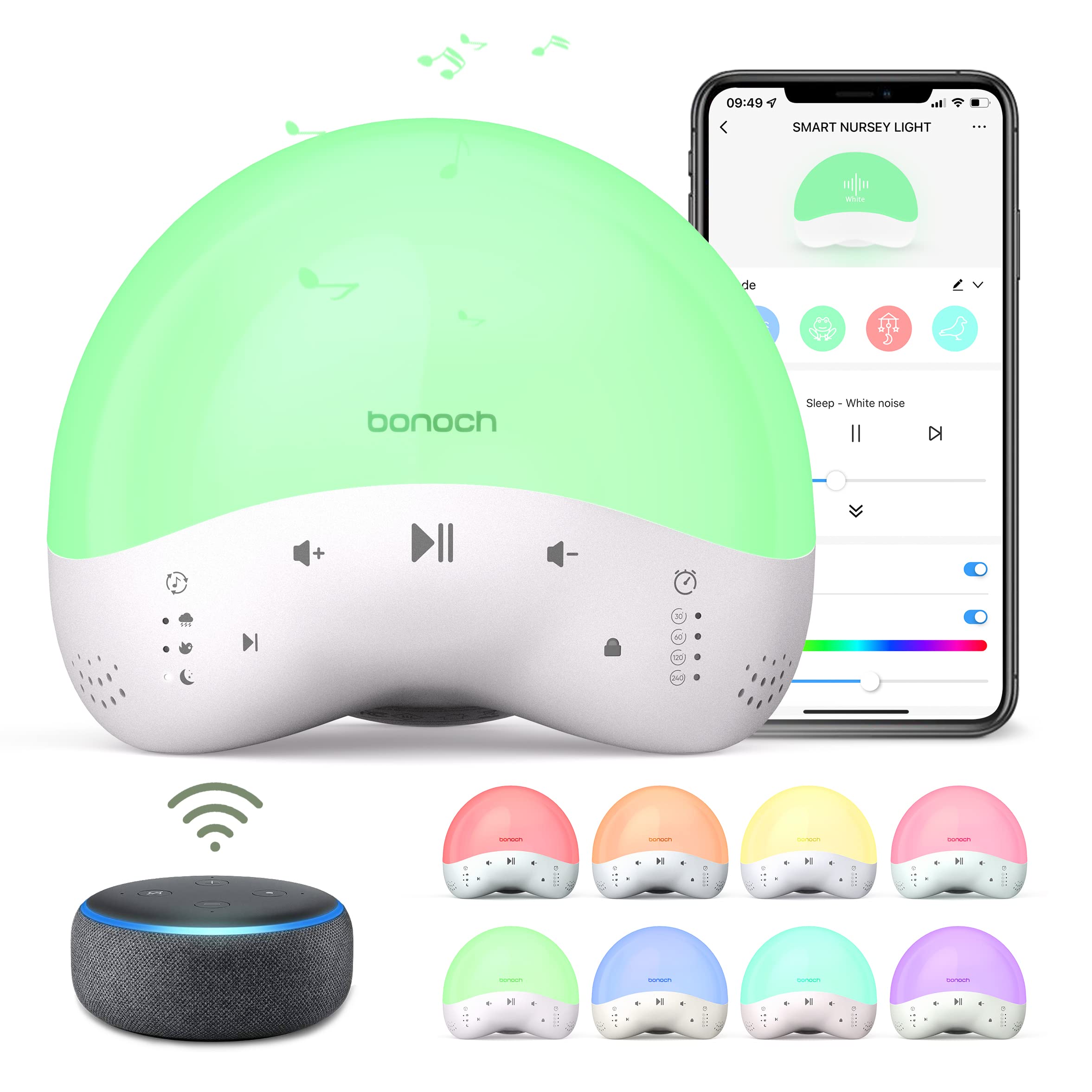 By using the sleep training method, your child won't wake you up in the wee hours of the morning, allowing you to get a good night's sleep. I would advise you to download the bonoch baby app in order to more easily configure certain colors and noises for your little one in order to make greater use of the sleep schedule program.
Additionally, you can alter the night light via the app and it has a variety of lighting options. This sound machine also allows you to play various sleep, nature, or animal noises. Your baby would benefit from the sound effects by being soothed at night. You can simply turn on white noise or any other calming sound when your baby wakes up in the middle of the night without entering the room. Here are all the sounds that are accessible in detail:
10 Nature Sounds: rain, flame, wave, waterfall, drip drop, stream, autumn leaves, wheat, fountain, and wind.
8 Sleep Sounds: white noise, pink noise, fan, vacuum cleaner, meditation, wind chime, radio, and lullaby.
7 Animal Sounds: frog, cricket, farm, sheep, seagull, napping cat, and cuckoo.
Because it works with Amazon Alexa, you can actually turn it on and off with your voice.
Overall, I think this Bonoch nursery's OK-to-Wake Clock and Baby Monitor is Awesome and would make a wonderful baby shower gift. Even grandparents like myself who frequently host their grandchildren would benefit, in my opinion. I am really excited to give this Bonoch Bundle to my daughter and her husband because they are expecting twins. It's the ideal, long-lasting present for expectant parents of twins.
You can connect with Bonoch via website | Twitter | Facebook | Instagram |to keep up with the latest.
Disclosure: Night Helper Blog did receive a sample product to showcase in this editorial. We're disclosing this in accordance with the FTC guidelines.