Beyond the Jewelry How JewelryBund Inc Founders Reshape the Fashion Jewelry Industry
Beyond the Jewelry: How JewelryBund Inc. Founders Reshape the Jewelry Industry and Strengthen Women Entrepreneurs
JewelryBund Inc. has successfully dominated the worldwide jewelry supply chain for almost a decade and a half. What started as a small idea between college classmates became the forefront of the jewelry wholesale industry that caters to more than half a million jewelry business owners across 200 countries. With a multi-million dollar company at hand, JewelryBund Inc. founders Green and Wong are set to strengthen the industry one business client at a time.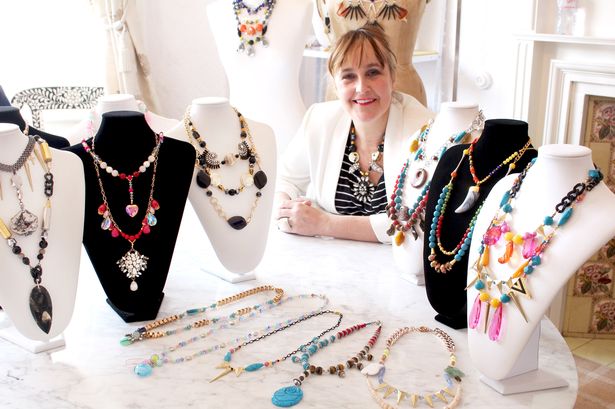 Company President Linda Green and Vice President Cynthia Wong started the idea of initiating a wholesale jewelry and accessories business when they assessed that there exists a gap between jewelry businesses and jewelry manufacturers during an MBA exchange program seminar at Yale University. It was the height of globalization and they took advantage of it by connecting business owners to direct jewelry factories in China and other countries with cost advantages in the production of jewelry and accessories. Green and Wong first met when they became college classmates at Boston University in Massachusetts. Eventually, both pursued postgraduate studies in Master of Business Administration with Linda Green graduating from Harvard University and Cynthia Wong from Stanford University.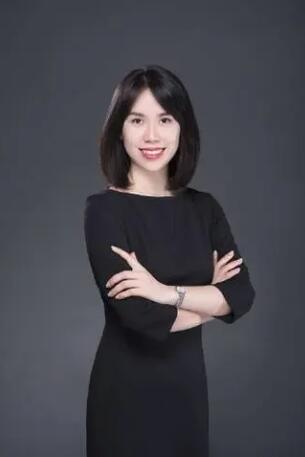 With the inception of JewelryBund Inc., the founders had the vision of a revolutionized jewelry industry where products are streamlined from the manufacturers to the sellers and finally, the customer without creating an added burden for jewelry business owners. Both Green and Wong believed that if the supply chain of jewelry is managed well, then the success rates of the small and independent jewelry businesses and fashion boutiques would go significantly higher, especially against big jewelry houses that are well-established in the field of the industry. This is why JewelryBund Inc. dedicated its service to empowering individual small-scale entrepreneurs to break through the market barriers.
The global jewelry industry today is valued at $229.3 billion but a great portion of it belongs to large-scale luxury jewelry houses. Many individual entrepreneurs and small jewelry businesses face the struggle to keep up with the sheer amount of competitors and their endless resources. One of the biggest problems to date is controlling the jewelry supply chain. A lot of starting businesses fell to the disadvantage of being solicited by multiple resellers keeping the price of jewelry up so that it no longer becomes attractive for individual resell. This leaves the small businesses to decide whether to risk alienating their customers with a premium price point or take it as a loss and sacrifice their profit margins. 
Another market barrier that small jewelry businesses face is the lack of guidance to navigate the multibillion dollar industry. Many jewelry businesses fail to succeed in their first year, while others do not realize that there is an untapped potential in their venture to become more. Proper commandeering of the market is crucial to being successful in the jewelry industry. Large scale jewelry houses take years to study the market and effectively command it but the majority of small jewelry businesses simply do not have that luxury. 
These market barriers are what JewelryBund Inc. is aiming to remove. If there exists a service that offers an affordable and convenient solution to gather business inventory, then jewelry entrepreneurs will no longer have to resort to resellers that take advantage of first-time business owners. Maximizing business profit is only attainable when the products in the first place are sold at a price point with a profit allowance. 
At JewelryBund Inc., the company emphasizes the ability of its clients to gain profit from their products. JewelryBund Inc.'s wholesale prices are 50 to 85 percent lower than similar dealers. Similarly, the company values being the manufacturer that produces high-quality jewelry but with prices that are the lowest in the market. That is why JewelryBund Inc. offers match-pricing services where clients can strike an offer if they came across a similar jewelry product at a lower price. 
However, having high-quality jewelry and accessory products alone does not constitute success. JewelryBund Inc. recognizes that most individual jewelry businesses have what it takes to be successful in the field but to do so requires in-depth market and entrepreneurial knowledge. That is why JewelryBund Inc. founders President Linda Green and Vice President Cynthia Wong wanted to push the company beyond being just manufacturers and wholesalers.
JewelryBund Inc. offers comprehensive business assistance to all of its clients no matter how big or small. By sharing cutting-edge industry knowledge and insightful guidance, JewelryBund Inc. empowers small business owners to succeed. The company consists of high-caliber research and production teams that guide jewelry business owners to make efficient and relevant decisions. Combine it with JewelryBund Inc.'s a decade and a half of successful experience in the market industry and a productive, mutual benefit relationship is born.
Founders Green and Wong highlight this mutual success in every transaction that goes through the company. The goal is to always work towards the long-term success and build meaningful relationships with the client. By doing so, JewelryBund Inc. sets an example of a revolutionized jewelry industry envisioned by founders Green and Wong that is centered on both satisfaction of the businesses and their customers.
When asked about crucial advice in starting a jewelry business, Green and Wong both placed the emphasis on having the right people that can contribute to success which includes everyone that has anything to do with the business. "We care for every start-up business that goes through our company because that is the foundation of JewelryBund," President Linda Green answered. "We strive to secure your business because we want to maintain a long-term relationship that is set up for bilateral success."
This mindset should also be translated into business-customer transactions as per Vice President Cynthia Wong. The customers take special notice of treatment, in as much as the product itself. If the customers are treated with care and respect, then they will also care for and respect the business beyond as a source of jewelry and accessories. As mentioned by Wong: "Building meaningful communities around a similar passion for jewelry should be the main goal of every jewelry business owner".
As one of the forefronts of jewelry manufacturing, the founders recognize that there is much to improve when it comes to women's empowerment in the field of entrepreneurship. This is why JewelryBund Inc. is dedicated to supporting aspiring women entrepreneurs around the world. JewelryBund Inc. has helped over a thousand women entrepreneurs to successfully initiate and develop their online and local jewelry businesses. With the current situation of COVID-19, many aspiring entrepreneurs are looking for another source of income online. Opening Shopify stores or Etsy shops have become the most popular alternative for aspiring women entrepreneurs, but they face the barriers of lack of reliable jewelry supply chain support and relevant business development training.
This is where JewelryBund Inc. commits to its vision. The company provides expansive and reliable jewelry supplies at a marginal rate, professional training, and insightful industry know-how to empower them to succeed. In this way, women entrepreneurs are properly set up for progress with high-quality jewelry products, a strong supply chain backbone, and a profound understanding and knowledge of the jewelry industry. 
As Vice President Cynthia Wong aptly puts it: "We are women entrepreneurs too. We understand the pressure it takes and needs to run a successful jewelry business. But we also know how to be successful in the world of the jewelry business —we can serve our fellow entrepreneurs and their business better because we also started at that point. President Green and I, together with JewelryBund are proud and honoured to give back to the community and help these women towards the development of their jewelry business."
JewelryBund Inc.'s offices are located in Emeryville, California and Shenzhen, China. For business inquiries, head to https://www.jewelrybund.com/ or contact +1 (203) 759-8668 to get in touch with JewelryBund Inc. customer service.