Become an Influencer: How to become an influencer
Influencer marketing is a hot marketing phenomenon that everyone is talking about. It has become the mainstream marketing tactic and is not limited to just a few brands or agencies.
Influencers are on the rise in almost every major industry. And brands are taking advantage of this more than ever. The influencer profession has become so lucrative that it's no wonder everyone wants to be one in their field.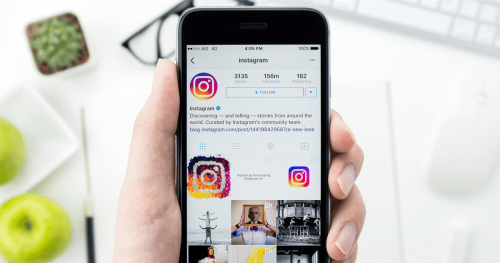 If you're one of those people who want to become an influencer, then you've come to the right place. In this post, we will explain step by step how to become an influencer. So read on and start your journey to becoming an influencer.
Understand your target audience
Before you start creating content and posting on social media, you need to understand your audience. Influencers have a huge impact on their audience and a strong connection with them. This is because they don't cater to everyone, only those who have similar interests in the same niche.
To become an influencer, it's important that you know who you're targeting and do it well to build a loyal following base. To understand your target audience, you can start by checking your current Instagram Followers base to gain insights into demographics and interests.
1. Choose your niche
Before you embark on the journey of becoming an influencer, you must first choose your niche. You need to choose a niche that interests you and that you can create content about regularly. Also, you should have a certain level of expertise in this area to establish yourself as an influencer.
As an influencer, you need to research and publish content in your chosen area of ​​interest. Therefore, it is important to choose something that you are passionate about and enjoy spending your time with. 
Whether you enjoy cooking and trying new recipes or you are interested in DIY, you need to find your calling. You can also choose a combination of 2-3 interests, but don't be too broad.
Once you have decided on a niche, the next step is to choose your favorite social media platforms and create/optimize your profiles. 
Once you've chosen your channels, you'll need to either create new profiles or tweak your existing profiles. Here are some actions you can take to optimize your profiles:
3. Switch to a business account
If you intend to become an influencer, you need to switch to a business account as it opens up a lot more opportunities. Most platforms like Instagram, Twitter and Facebook offer the possibility to create a business account in the profile settings.
4. Create an engaging bio
Your bio is the first thing people see when they visit your profile and is therefore an important part of making a good first impression. Your resume should be able to tell your story in an engaging way. It should also contain all the important information about you, such as your full name, location, contact details and areas of expertise.
5. Add a profile picture and a cover picture
You must also add a profile photo and a cover photo for your profile as these are also important parts of your personal brand identity. People often recognize a social media profile by its profile picture, so you should choose the picture carefully. Also, make sure your face is clearly visible and the image quality is high.
6. Add Anayltics Tool
Most social media platforms have a built-in analytics tool that provides such insights into your current audience. Twitter Analytics, for example, provides insights into the interests, gender, location, etc. of your current followers.
7. Create and post relevant content
The next step in becoming an influencer is posting relevant and useful content to your followers. The more you are able to connect with your audience, the more people will be influenced by your opinions and recommendations. 
That's the most important thing about becoming an influencer: that your followers actually listen to you. To grow the visibility, some people even buy real Instagram Followers and sometimes, it also works. 
You need to develop a content strategy and use different types of content, preferably ones that your audience enjoys the most. 
Take food influencer Audrey's Instagram feed, for example. All of their content revolves around food and restaurants. She reviews restaurants and food stamps, and posts sponsored content and images of dishes she likes. It diversifies the type of content but never strays from its core.
Some influencers prefer to include some content from their personal lives to better connect with their audience. Posts about their daily lives make influencers seem more authentic and credible. This strengthens the bond with your audience.
Whatever content strategy you choose, make sure it's broad enough to enable future brand collaborations. Your sponsored posts should fit naturally with the rest of the content you post. You can add reviews to your feed as a regular feature to make room for paid reviews to receive later. 
Overall, align your content strategy with your niche, but not too narrowly. Think long-term and prepare to be an influencer from the start.