Air Purifier Buying Guide: 8 Things to Consider Before You Pick One Up
8 Things to Consider Before You Buy a Home Air Purifier
Are you thinking of picking up a home air purifier? Check out this buying guide for everything you need to know before you make the purchase.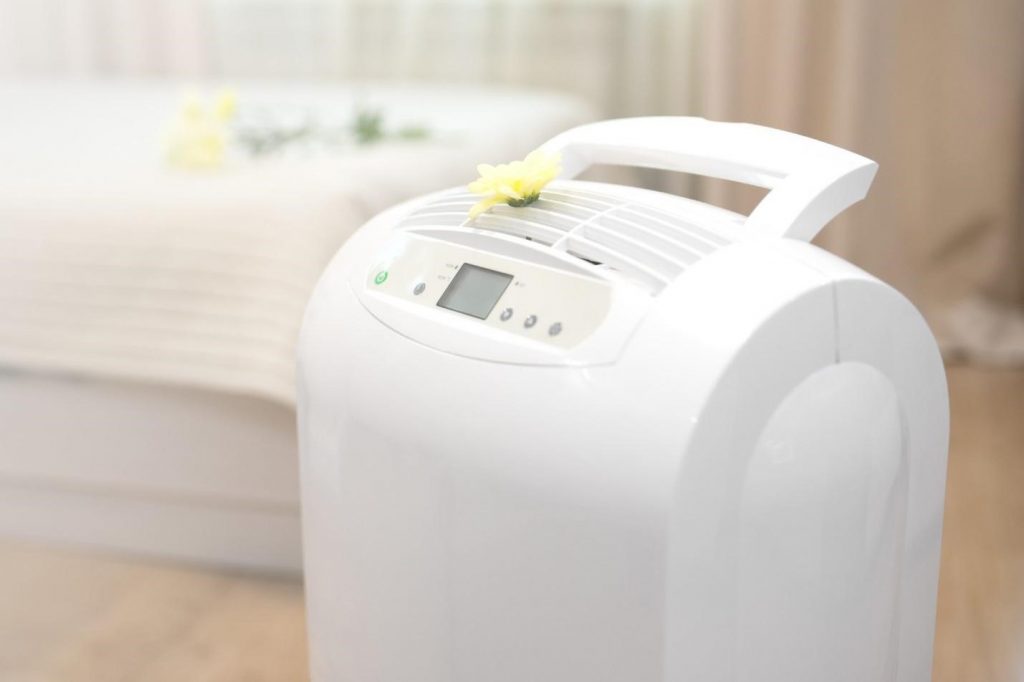 Thinking about buying a home air purifier? Wondering how to choose the very best one?
If you want to ensure the air in your home is as clean as possible and you want to protect your family's health, buying an air purifier can be a great choice. However, if you're in the market for an air purifier you need to know that not all of them are made equally.
Some are better than others at improving the air quality of your home. Luckily, we're here to help. Below we'll tell you everything you need to know about choosing the best air purifier for your home.
Determine Your Needs
The first thing you'll want to do when choosing an air purifier is to think about your needs carefully. Know why you need an air purifier and have an idea of what you plan to accomplish by buying one.
For example, if you're looking for allergy relief you should look for one that was designed with that goal in mind. Air purifiers are designed for other needs as well so consider whether you need one to remove smoke from your home, to help with asthma, or to remove pet dander and odors.
By keeping your specific needs in mind you'll be able to choose the air purifiers that are truly right for your home.
Consider Extra Features
Air purifiers come with a range of extra features and you should spend some time thinking about all of these before making a buying decision.
Different air purifiers may come with better air quality sensors while others will allow for multiple fan speeds, programmable timers, or more advanced options that can make cleaning the air in your home even easier. You may also want to look for an air purifier that has a low noise level.
Look at a few air purifiers and consider the different features of each carefully before making a final buying decision.
Keep Size In Mind
You should also think about the size of the space you need to improve with your air purifier. You'll want to measure the dimensions of your room so you can be sure you know what you're dealing with when looking for an air purifier.
Different air purifiers work best for different square footage rooms, so you'll want to look at the details of any air purifier before buying. Most will list maximum square footage on the package.
By getting an air purifier for the right square footage you'll have a much more effective time cleaning the air in your home.
Decide If You Need Low Maintenance
You should also think about how much maintenance an air purifier will need. Some air purifiers will require that filters are replaced just once per year while some will require changes every 6 months or even more often.
Look at the details of any air purifier you're considering buying and make sure that it meets your maintenance expectations. If you don't want to deal with maintaining it often then consider looking for an air purifier that has lower maintenance requirements.
Think About Placement
You should also think carefully about the placement of an air purifier in your home. If there is just one specific room you need to clean, then your needs will be different than if you plan to use it in many different rooms. You may also have different needs if you want to take an air purifier back and forth between your home and office.
Some air purifiers will be more portable than others while others will do best staying in one place. You may also consider whether you want an air purifier that works with your HVAC system to clean the air of your entire home.
Be sure to think about your placement needs before buying if you want to be satisfied with your purchase.
Check the Manufacturer Reputation
You should also think about the reputation of an air purifier's manufacturer before buying. Some manufacturers are better than others and have a proven track record of delivering great products to consumers.
Airfree, Blueair, Coway, Hamilton Beach, Honeywell, and Whirlpool are some of the most trusted manufacturers of air purifiers but there are many others. Be sure to do a bit of research on any brand or manufacturer you're considering before you make your final purchase.
Know the Rating Levels
You should also look for any additional ratings that the air purifier you're considering includes. ACH and CADR ratings can both be helpful in determining the efficiency and effectiveness of an air purifier.
Air Change Per Hour (ACH) ratings can help you determine how often the current air in a specific size room will be recycled and renewed. A rating of 5x per hour will mean it's recycled 5 times in a single hour.
A Clean Air Delivery Rate (CADR) rating can also be helpful. This rating will be between 10-450 and will indicate how effective an air purifier will be at removing dust, tobacco smoke, and pollen.
Look For Low Energy Consumption
One final thing that may be worth considering when getting an air purifier is how much energy it will use. Your air purifier will be running often so it's a great idea to look for one that doesn't use too much energy.
Look for an air purifier that has an Energy Star rating so that you can trust that there will be low energy consumption. Doing this will help you save money on energy bills each month, so looking for a low energy air purifier can be worthwhile.
Using These Tips to Choose the Best Home Air Purifier
If you're serious about having the best home air purifier for your needs you shouldn't just pick up the first one you see at the store. Be sure to consider the tips above if you want to ensure you choose a great home air purifier that will make your home a happier and healthier place to be.
Want to learn about more ways to improve your home? Keep exploring other areas of our blog to see more great home tips.