5 Organic Link-Building Methods That Are Effective for 2018
In terms of SEO, link-building is a necessary yet challenge tool and it gets harder every year to keep up with what the industry requires for natural link-building methods.  
The one thing about link-building that has not changed is that it is about building connections and developing new strategies for outreach. Organic outreach is done when you have made your content truly desirable for the audience you seek by increasing the quality of how it is delivered.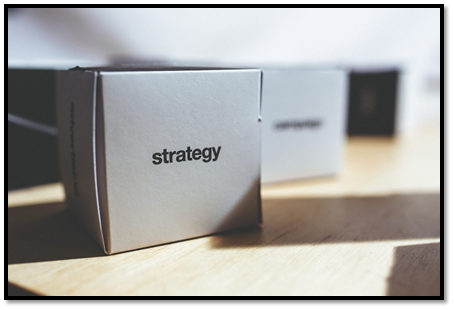 If you are looking for strategies to realize your brand's online potential, then check out the following five highly effective methods that, when fully embraced, will see your content rise in the rankings in 2018. 
Use Lesser Known Assets to Promote Your BrandYounger demographics are increasingly interested in lesser known brands, particularly because millennials view bigger brands very negatively, as if they are suppressing other smaller brands. One of the ways to mitigate this crisis is to have smaller but still well-established influencers promote your brand.

This can usually be done in the form of online bloggers or other influential individuals using, trying, or wearing your product or service, the writing about or promoting it on their websites, thus creating backlinks to you. This will attract more demographics to your brand while increasing your brand's visibility overall.
 
Make Your Content ShareableThere is no more organic of a way to increase visibility of your brand and build links than by having someone else do the outreach for you. Regardless of what your product or service is, make sure that those who visit the site or become consumers have the ability to share the information with others. One easy way to do this is by creating videos or demonstrations for YouTube.

While the goal is to attract visitors who will ultimately becomes your customers, some people may search for or come across your site because someone they know may be looking as well. Giving them the ability to share your content will bring you one step closer to another potential consumer.
 
Turn Customers into Brand AmbassadorsIn most cases, a brand ambassador is usually someone of great influence, like a celebrity, who is hired to endorse and promote your brand. However, one of the wonderful things about social media, is that you can encourage people, especially existing customers, to do it for free.

To do this, you will want to create individual, locally focused social media pages that ultimately link back to main business pages. For example, you create a Facebook page for your brand that is constantly updated with new brand products, discounts, and other deals. Loyal customers then like or follow these pages which catches the eye of their friends and so on.

You can essentially create as many locally focused pages as you want or need and potentially increase your brand's visibility exponentially.
 
Provide Bloggers with Product or Service InformationThis is not really a new idea, but it is still one of the most organic ways to build links available. Offering free samples of product or services to influential social media celebrities and bloggers may even be cheaper and more effective than paying for advertising outright.

Be sure to work with individuals considered experts or otherwise trusted in the industry your brand is a part of. This will mean organically spreading your content not just to other influential sites, but influential sites that specialize in dealing with your product or service. This will ultimately increase traffic to your site that is ready to be converted into buying customers.
 
Utilize Marketing Through VideoWhile this can be more of a challenge to some businesses, it is ultimately a more effective way to market your brand to potential consumers – especially younger generation consumers. Video also allows you to do more with how you present your brand and keeps audiences engaged at the same time.

If your brand is featuring a product, the video allows you to show consumers how it works. This gives you a much higher chance of winning them over to your product than by merely explaining it to them through text.
 
There is a lot to link building and to optimizing your website the right way. If you are feeling overwhelmed by the task, remember that you don't have to go it alone. There are some excellent SEO experts, like Empowered Owl, who can help you get your website on track and build valuable links for your site.