3 Ways to Get Funding for Home Repairs
If you own a home, you know that repairs can come up at any time, and you're responsible for any plumbing, electrical, and structural issues. Unexpected problems can eat up your savings or run up your debt quickly.
Although these situations are frustrating, some options could help you get the much-needed cash for expensive home repairs. Keep reading below to learn more about getting funding for repairs today.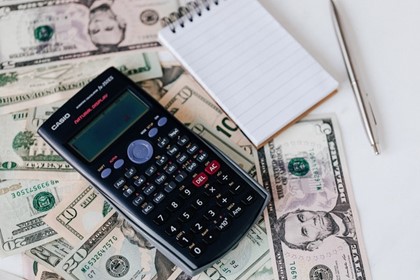 1. Cash-Out Mortgage Refinancing
If you have owned your home for at least six months or longer and paid at least 20% of the house's current appraised value, you may be able to do a cash-out mortgage refinancing. This process is when you take out a larger loan on your home and receive the difference between the amount borrowed and what you owe on the house in your pockets.
This option can be beneficial if you understand mortgage refinance basics and shop around for a lender who will offer you the best deal. As a rule of thumb, you want a lender who will offer lower interest rates; avoid higher interest rates whenever possible! Also, pay attention to other fees and expenses associated with closing costs.
Some benefits of Cash-Out Mortgage Refinancing include:
Lower interest rates
Being able to add value to your home through repairs/upgrades
Pay off debt (credit cards, personal loans, etc.)
Getting rid of FHA Loan
2. Government-Funded Grants and Programs
If you own and live in your house and are considered by the government to fit the low-income description, you may be able to get necessary repairs done by applying for government-funded grants and programs. You'd be surprised at how many options are available for people who qualify.
For example, the Section 504 Home Repair program helps homeowners who need repairs for health and safety reasons. This program is especially beneficial to elderly or disabled Americans who live on fixed incomes and do not have access to affordable credit options.
Some repairs that this program will cover include:
Replacing the insulation
Fixing or replacing the septic system
Fixing or replacing the foundation
Upgrading energy efficiency
Upgrading or adding accessibility features (for the disabled)
Removing safety or health hazards
If you would like to learn more about this program, contact a USDA home loan specialist in your area or visit the USDA website. Don't forget that there are many other grants and programs like the Section 504 Home Repair program that you may qualify for in your state.
3.  Disaster Relief Programs and Insurance
If your house's repair is associated with a recent natural disaster, contact your insurance company to help cover the costs. After all, that's what home insurance is for in the first place.
Read over your insurance policy to ensure that the damage to your home is covered. Some insurance agencies don't cover certain repairs. For example, some companies won't cover flooding. However, it does not hurt to call your local agent regardless.
Another option for disaster relief includes nonprofit organizations that help with damages caused by storms or other acts of nature. Some organizations and programs provide monetary donations to help or actual physical labor. Either way, you can get your repairs resolved.
Religious organizations and other local nonprofit organizations sometimes have volunteers willing to help assist people in the community who have severe damage to their homes after a storm. Additionally, you could look into Habitat for Humanity, FEMA, and others that may offer assistance at little to no cost to you. In addition, the internet has plenty of Go-Fund-Me websites where you can receive donations from people to help with your repairs.
Caring for Your House Without Breaking the Bank
Use the above information to help you receive money to assist with costly home repairs. While taking care of your home can be stressful, keep in mind that help is available to you regardless of your circumstances. Reach out and find local centers where you can gain more knowledge about funding your next home repair.