2019 Top Holiday Gift Guide! #Part 8 #Holidays #Gifts
Disclosure: Night Helper Blog did receive sample products from the companies to showcase in our Holiday Gift Guide. We're disclosing this in accordance with the FTC guidelines.
Welcome to our annual Holiday Gift Guide Part Two, listed below you will see some awesome gift ideas for everyone. So, grab your pen and paper and jot down these great gifts. Website links will be available for each brand so let's get started.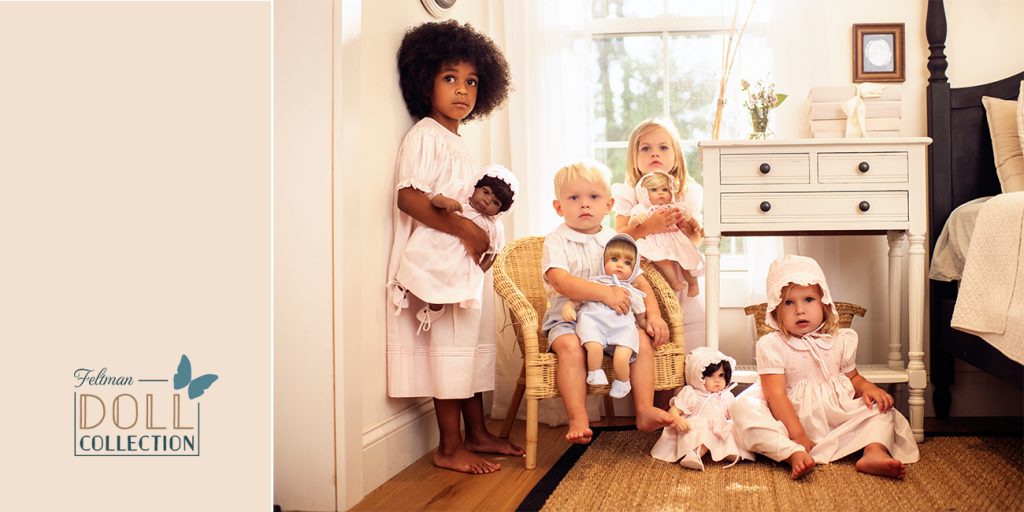 "The quality of Feltman Brothers hand embroidered clothing for little girls and boys is well known the world over.
The family company, steeped in the traditions of old, has stood the test of time by creating valuable heirloom quality items that your family can cherish for generations.
The latest endeavor for Feltman Brothers is an exquisite line of lifelike dolls that children can cherish for years. The dolls and their accompanying accessories reflect the standards of craftsmanship that the company has maintained
for over a hundred years.
Choose from four impeccably designed 16" dolls to reflect your own little one's best features:
Abilgail
Carly
Destiny
Parker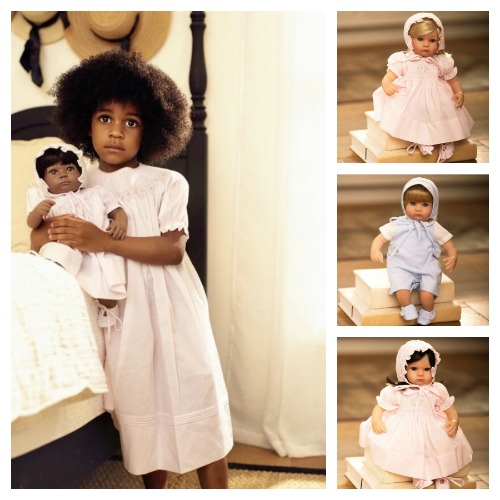 Abigail comes with blonde hair and blue eyes; Carly has brown hair and dark brown eyes; Destiny has dark skin and dark brown hair; Parker has blonde hair and blue eyes.
Beyond the doll, you can get accessories to enhance the play experience for your little one. The tradition for excellence and quality workmanship from the heirloom baby clothes collections have been re-imagined in perfect detail for the doll collection."
Head on over to Feltman Brothers, and pick out the doll that will be the perfect match for your special little boy or girl!

Skin Care, Oral Care, Makeup, Hair Care, and Body Care – specialty products for sensitive skin.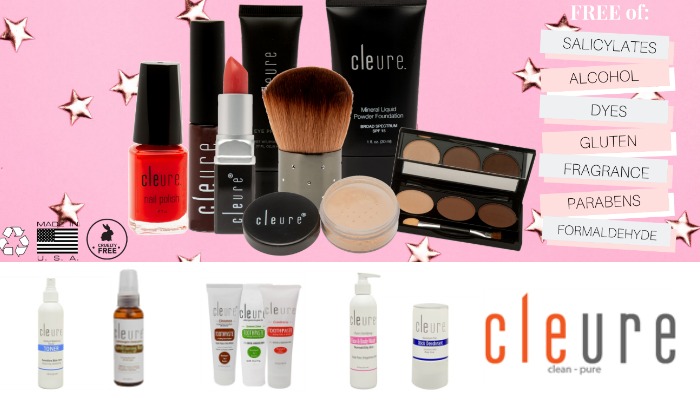 "At Cleure, we're passionate about making a healthy difference in your skin, and how you look and feel. Sensitive skin requires special care. Cleure is receiving praise and many recommendations from dermatologists and top skin care experts. Our articles and "how to" guides along with Cleure products are proven to impact and contribute to your skin health, beauty and radiance.  Cleure's fragrance free, hypoallergenic hair and skin care products are made free of common irritating ingredients. Our formulas help calm your skin and work to clear and prevent breakouts. We not only provide you the products, but guide you to a fresh start towards health and beauty, as never before."
Head over to Cleure and check out all they have to offer.

This handy little gadget would make the perfect stocking suffer for the golfer in your life.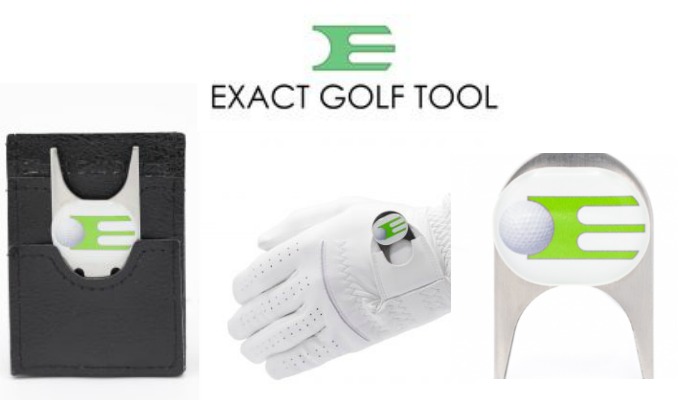 "The Exact Golf Tools have been designed with multiple functions but particularly with a divot repair tool function and a ball marker function.
The largest golf tool is the "Maxi". This tool has 5 functions, i.e. ball marker, divot repair, cigar holder, groove cleaner and club grip holder. Both ends of the maxi tool can be used for repairing divot marks with 3 prongs at one end particularly suitable to repair large divots and the 2 prongs at the other end for repairing smaller divots. The Patented semi-circular ball marker at one end is unique as the tool surrounds the ball while lying on the green thereby ensuring that when the ball is lifted and replaced, the ball is replaced on the "exact" spot, in accordance with the Rules of Golf.
The "Maxi" golf tool is a medium size, combined ball marker and divot repair tool. The diameter of the "Maxi" tool is similar to a poker chip.
The "Mini" golf tool is the smallest tool and is a combined divot repair tool with 2 prongs for divot repair and a semi-circular ball marker. This tool is preferable when the divot repair is small and the ball is nearer to the hole.
All the golf tools are manufactured from Stainless Steel in the USA"
Pick up a set or two of The Exact Tool HERE.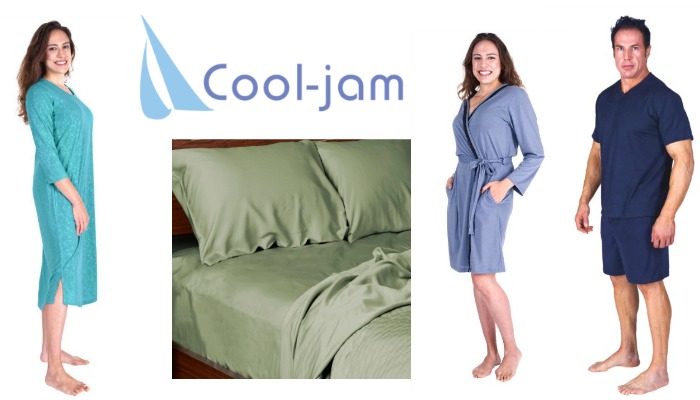 "Cool-jams offers a wide variety of performance sleep products to help you get a great night's sleep. Need help for night sweats? Trying to stay more temperature regulated while sleeping? Or, are you looking for the perfect pair of quick-drying, lightweight travel pajamas for your next trip? Whatever the reason, we are certain that we have the perfect sleepwear or bedding solution. All of our technically advanced smart fabrics and  sleep products were specially developed with functionality and comfort in mind to help get you the sleep you need. Stay Cool. Feel Dry. Sleep Well."
Sleep better with Cool-jams HERE.

The Frenchiestore
Not just for French Bulldogs – The Frenchiestore has harnesses, leashes, clothing and accessories for all breeds.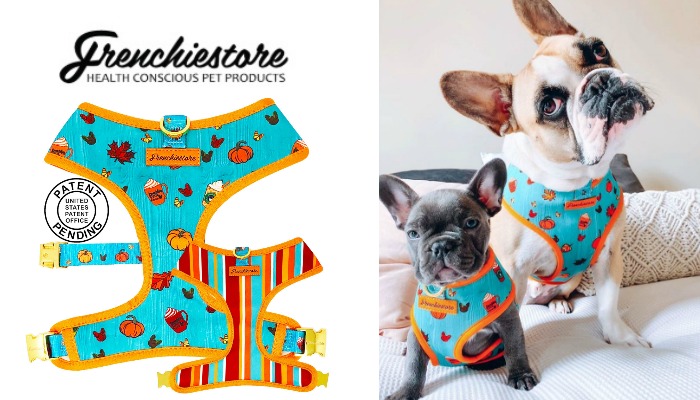 "It all started with a vision and our love for our furry friends. We live & breath our brand every single day. We share our thoughts and pictures on social media daily. We share our advice and expertise on our
Pawsletter
.
Our designs & visions come from our beloved French Bulldog
Bluenjy
. He is truly the most unique and amazing dog you will ever encounter. Bluenjy is a
deaf Frenchie
who developed special skills to compensate for his disability. He holds things with his paws and eats just like a tiny human. He brings joy and hope to many people around the world that may be dealing with a disability.
Bringing awareness to Brachycephalic breeds and the causes and treatment is our core mission. Dealing with airway obstruction can limit you with your daily life. We know and experienced this first hand. BOAS affected our family;
Bluenjy
underwent a surgery to correct his stenotic nares, elongated soft palates and everted laryngeal saccules. During the BOAS surgery and recovery time we struggled to find a harness that suited our Frenchie's needs and that we felt gave us peace of mind. We had a vision to create the
Frenchiestore Health Harness
. A harness that was health conscience
[without the common hazards in pet accessories like
plastic
buckles]
and supported the emotional and physical well being of our dog. After months of engineering and developing our harnesses we came out with our first line in
August 2018
. Our Health Harnesses are routinely used by breeders, vets and rescues and respectfully help many dogs around the world.
Our mission is to provide the highest quality products. We stand behind our satisfaction guaranteed so you can purchase with ease. We offer lifetime guarantee on our indestructible breakaway buckles. Our team of creative minds are here to bring you the latest most innovative products for your pooch designed for safety and health of your dog. If for any reason you are not satisfied with your purchase you can
return your purchase for a full refund
. This is why the FRENCHIESTORE stands alone from the crowd. We have no competitors, because no company has been able to achieve the quality of our products. We keep our loyal customers informed through our social media of new designs and products. Our creative team is always working on new and fresh ideas. When you purchase from us you join our Frenchiestore family where we believe in quality over quantity. The Frenchiestore is more than just a brand, its a movement. JOIN THE MOVEMENT TODAY."
Shop The Frenchiestore HERE

Starlux Games
Taking games from day to NIGHT!
"We encourage people of all ages to set aside their screens, open up their imaginations and do something active! But, most importantly, we want people to interact together, form memories and share experiences. We pride ourselves on doing this in an innovative and exciting way:
Bring people of all ages together
Motivate physical activity
Inspire teamwork
Provide a unique gift that feels good to give
Offer a thrilling group activity
All of our games are easy to set up and include multiple ways to play, allowing you get the action going within minutes and keep the excitement knob cranked to 11!
As an industry leader in group games, our company proudly offers novel forms of play using glowing game pieces and cutting-edge LED technology. Whether you play inside or outside, day or night, know that it's not just our game pieces that light up: people's faces do too. (Yeah, we know it's cheesy to say – but it's true!)
Whether you're entertaining a youth group, hosting a birthday party or planning a family get-together, Starlux Games promise a dynamic activity that everyone will love doing together."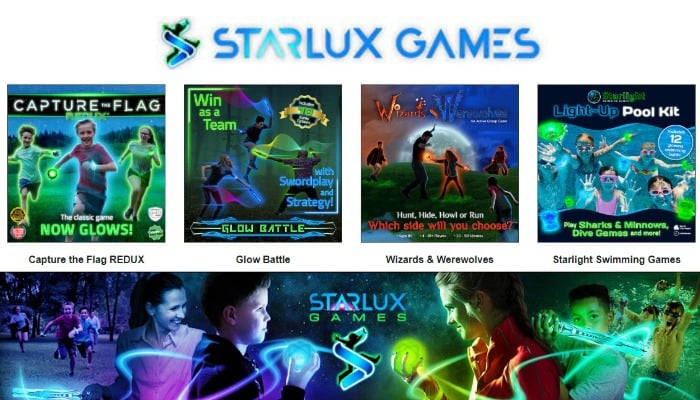 Get your favorite Starlux Game HERE.

Wireless Headphones – Bluetooth Earbuds with Microphone – Sweatproof Workout Headset – HD Sound Quality Bluetooth Headphone Neckband – Rechargeable & Large Autonomy – Ideal for Gym, Jogging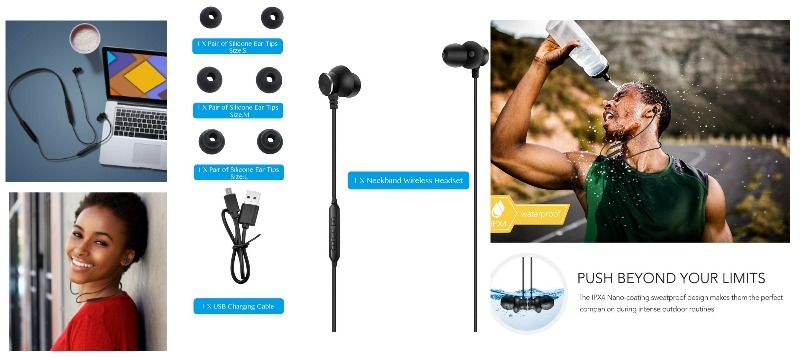 WHAT YOU NEED: Are you tired of always having to detangle those impractical earphones every time you take them out of the pocket? Would you like to enjoy your favorite hits without compromising on sound quality? The i-JAZZ wireless earphones are the perfect solution!
HD STEREO SOUND: These Bluetooth earbuds come with state-of-the-art technology, providing an outstanding HD stereo sound quality for an enhanced experience. The noise reduction feature will allow you to enjoy your music and improves call quality as well!
LARGE AUTONOMY: This wireless Bluetooth headset works with latest Bluetooth 4.1 version and a powerful 260mAh rechargeable battery, providing up to 19 hours of talking or music with a single charge. The large autonomy is backed up by a fast charging time of only 150 minutes!
COMFORTABLE DESIGN: With a flexible neckband which is extremely lightweight, these workout headphones are comfortable even for long wearing time! The compact design and silicone material is 100% safe, while the 10m working range makes sure you enjoy your freedom!
MULTIPURPOSE: Whether you're a veteran of the active lifestyle or you've recently decided to embrace the healthy benefits of a proper workout, the i-JAZZ hands-free microphone earbuds are a must! Use them for gym, jogging, sports, training and you'll be able to enjoy your music or calls in a comfortable manner!
Pick you your pair of I-JAZZ headphones HERE.

The Toothless Monster™ is a wild new tooth fairy friend that magically gains a tooth with each Tooth Fairy visit. Help the tooth fairy help the Toothless Monster

"It provides a fun, imaginative conclusion to the regular, old Tooth Fairy experience. After all, where
do
teeth go when the Tooth Fairy takes them?
The boxed set consists of a blue (Monte) or purple (Meli) plush Toothless Monster doll, an amazingly illustrated hardcover book, and a set of plastic teeth that the
Tooth Fairy
gives to the Monster each time a child loses a tooth. The magic happens when the child wakes up to find not only their Tooth Fairy gifts, but also that their Monster friend really gained a new tooth! So wiggle those loose teeth out, and join the Tooth Fairy on a rewarding mission to help The Toothless Monster."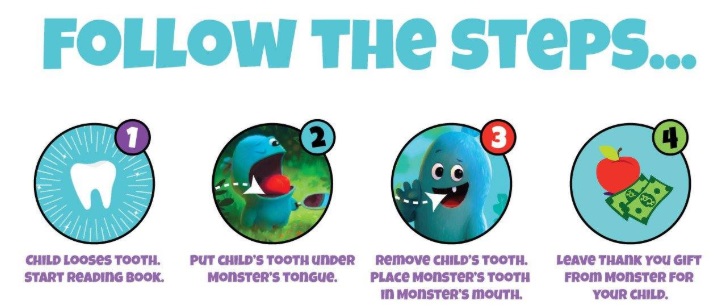 You can find Meli and Monte Toothless Monsters HERE.

Fun toys for girls and boys…that won't break the bank!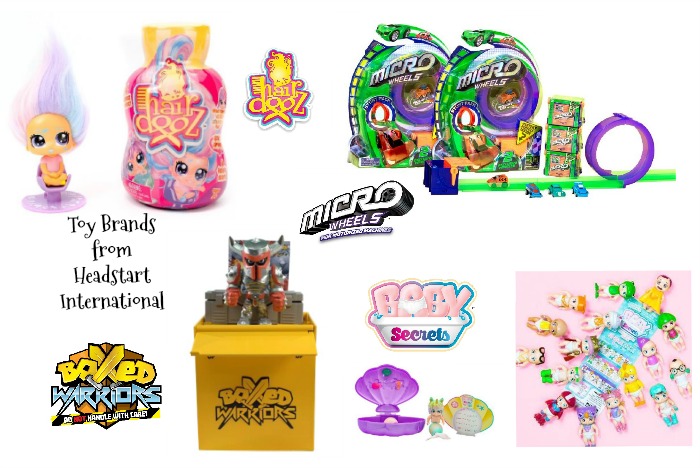 "HeadStart is the hottest toy company in Australia with a focus on building the best brands in toys. Our team has the best mix of experience and youth and are driven, creative and leaders in their field.
Hairdooz- Wave 1 and Wave 2 – Meet the Hairdooz, six little booz who love their dooz! Happy go lucky plucky Pixie, superstar Sparkle, nature child Lilly, ooh so chic Crystal, magical
moonchild Skye and fab foodie Candy! Spin the super cute bottle to find the Doo for yoo in her very own mini salon! Take off the dryer to reveal the doo, and remove her cape and find her pose and outfit! Each doo has four styles, that's 24 Hairdooz to collect, including a rare colour change hair! Stand your Doo or switch the chair and flip and stick! Take your Doo anywhere with yoo!
Micro Wheels Garage & Stunt Packs – The wheels of your dreams have been micro sized! Open the garage to discover your car. There are 30 vehicles to collect, including the translucent,
metallic and glow-in-the-dark vehicles. Set up your stunt tracks and race your friends. Boost up your mini motorized vehicle: the more you pump the faster it goes. Ready, set, race through gravity defying loops to get to your garage first! Too slow and you'll be locked out.
Boxed Warriors – The greatest warriors throughout space and time have been plucked from their battlefields, miniaturized and boxed! Now on Earth, they're grumpy, they're dysfunctional, and they're ready to fight! There are 13 warriors to collect, including Gold Sir Bashalot. Open your box to see which warrior will rise. Unveil their weapons and reveal their secret strengths. DO NOT HANDLE WITH CARE
Baby Secrets Series 3  -These cute babies have a secret for you to discover in the Baby Secrets Series 3 Mystery Tubs! Dip the diaper in the water filled bathtub and it will change color to pink or blue to reveal the baby's gender. Once the secret is out, you can name your baby on the birth certificate. Will you find all 50 new babies?
Merbabies Series 2  – Now you can also discover the secrets of the Merbabies! Dip and reveal to see if your Merbaby is a boy or a girl. You can even make them swim in the water! There are 24 Merbabies to collect!"
Headstart Products can be found at retailers like Target, Walgreens, Amazon and More. Go HERE to find all the great toys by Headstart.

Super soft – high quality- fun patterns and prints!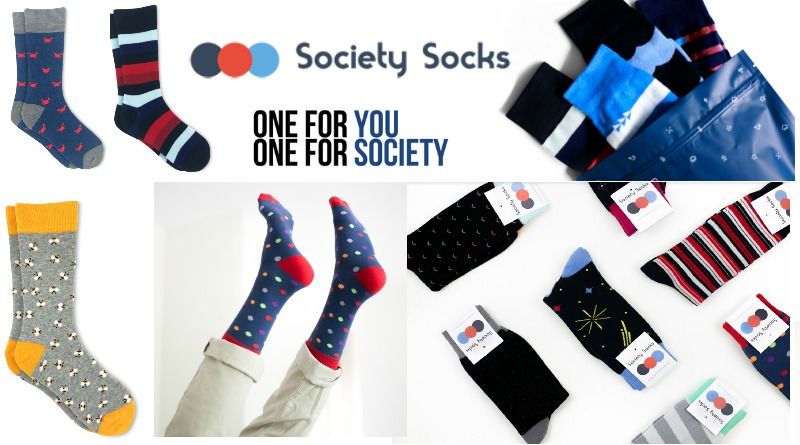 "Socks are the least donated, but most needed clothing item. Since homeless shelters only accept new socks, it's much more difficult to donate them compared to other used clothing. Society Socks will change this.
Society Socks is all about fostering a community of people that care about each other's well-being. A gesture as small as donating one pair of socks leads the way to a better society. A pair of socks is a small stepping stone towards greater change. All we need to do, is set the gears in motion.
As young and aspiring entrepreneurs, we realized that one of the most effective ways to drive change is through social entrepreneurship. From this, the Society Socks pair for pair model was born. With every pair of socks that is purchased, we will donate a pair to the Covenant House Toronto, an organization helping the city's homeless youth. Let's change the world together."
Order your Society Socks Subscription HERE.

Disclosure: Night Helper Blog did receive sample products from the companies to showcase in our Holiday Gift Guide. We're disclosing this in accordance with the FTC guidelines.