2019 Happy Valentine's Day Guide
Within a few weeks Valentine's Day will be upon us and if you haven't figured out what to give your sweetie. No problem, today we will list some great Valentine's Day gifts. So, grab your pen and paper and make note of these wonderful products. We will share information about each product and a link directly to their website.
Without further ado, let's get started. Our first Valentine's Day gift idea comes from a wonderful company called Bradford Exchange. It's the "Together In Love" Diamond Ring With Your Names Engraved"!
This Valentine's Day surprise her with something unique, personal, and forever memorable! This "Together In Love"Diamond Ring With Your Names Engraved will be the talk of the day. From the moment she opens the box right down to him placing this ring on her finger she'll be smiling with excitement. The "Together In Love" diamond ring will arrive to her door in a nice blue gift box, once opened she will see this beautiful solid sterling silver 18K gold-plated ring. The "Together In Love" sparkles with 24 genuine diamonds and a romantic engraving (Love Keeps Us Together)inside the band. You can even have this lovely ring personalized with 2 names. So, why not make this ring even more special with adding his and her name to it, bring your love together with this gorgeous ring! Please know the Bradford Exchange company has an array of beautiful Valentine's Day jewelry that can be personalized like, rings, bracelets, and necklaces all starting from many price ranges. Make this Valentine's Day Special for her, order your jewelry now so it will arrive before Valentine's Day… hurry! Psst, have your camera ready because she's going to really LOVE IT!
On to our next Valentine's Day gift! This one comes from another wonderful company called: Thirty~ One.
Are you looking for a chic, cute, yet functional handbag? Check out this Convertible Belt Bag – Rose Blush Pebble. This belt bag can easily convert from a fanny pack to a cute crossbody for days and nights on the town. As a hands-free hip pack you will be able to hold everyday essentials like your phone, cards, keys and makeup. Don't want to place on your shoulders, no problem strap this bag around your waist and off you go. It's available in four different colors so no matter what outfit you wear you'll be able to select the prefect convertible belt bag to match. It's made of Pebble faux leather, has a polyester lining, magnetic flap closure, four interior credit card slots and can be also personalized per your request! Don't wait grab your  Convertible Belt Bag – Rose Blush Pebble today or just look around and see which wonderful Valentine's Day item you would like to share with your sweetheart! Thirty~One also have a wonderful Canvas line you might want to view!
Next, we have a gift from White Terry.com.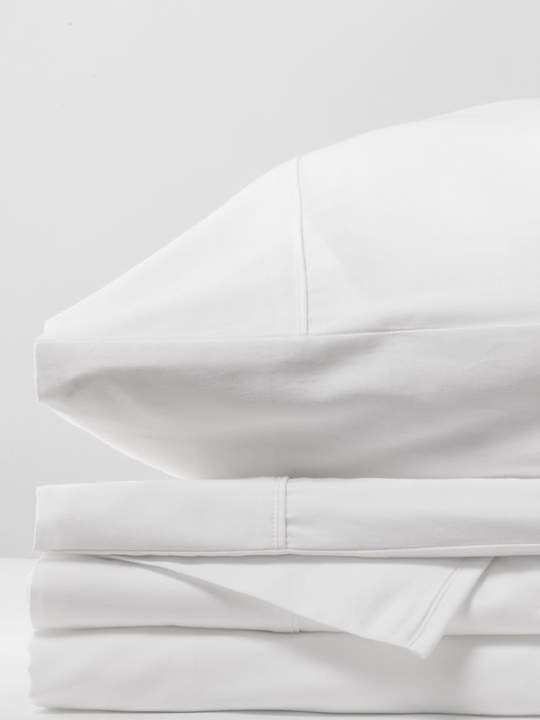 After a wonderful day of fun, why not settle down for a good night sleep with a pair of Luxury Organic Sheets from White Terry! Do you know there can be certain things that can keep you from getting a good night sleep? Sheets can be one of those things, you see the bottom line is a beautiful life starts with a beautiful sleep states the White Terry company. Their organic, long staple 400 thread count cotton sateen sheets have a radiant sheen that won't pill. White Terry sheets grow softer with each wash, leaving you with a bed that always looks as inviting as it feels. Their flat sheet incorporates the same "Z" hem finish as their pillowcases to ensure you get the perfect fold-over every time. Their durable, fully elasticized fitted sheet is 17" deep, carefully crafted to fit even the highest profile mattresses. The Luxury Organic Sheets are by no means cheap, they are of good quality material and will be great for that mom or lady that has hot flashes, night sweats, or is menopausal all because of their stateen finish. So, after  celebrating your Valentine's Day, place your sheets on your bed, get in your pj's, and rest up on a pair of White Terry Luxury Organic Sheets.
Our next Valentines Day gift idea comes from the company called: Medical Scrubs Collection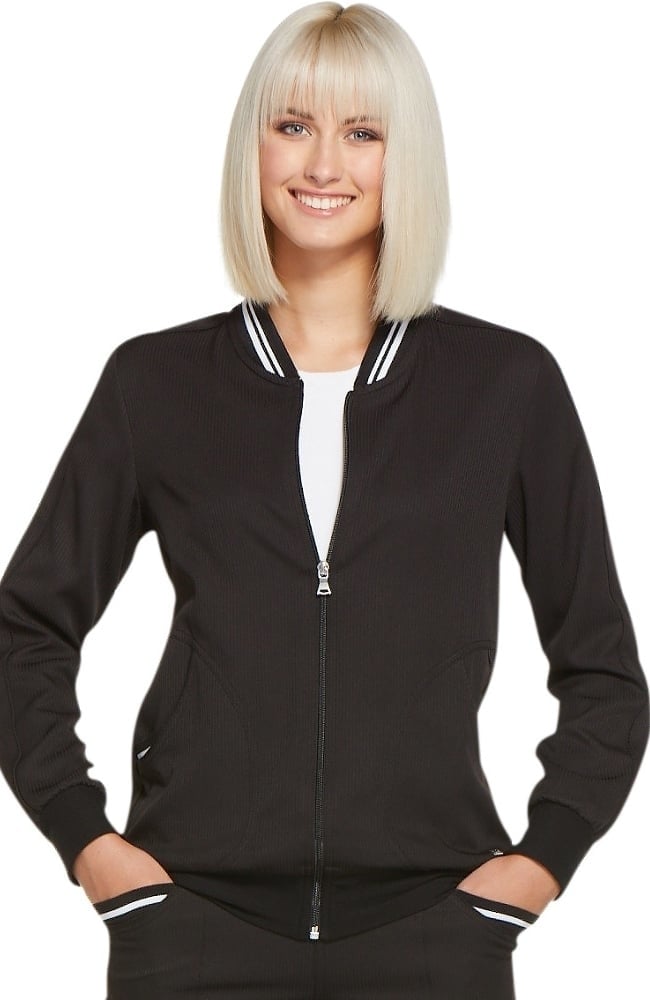 This is their Elle Bomber Warm Up Scrub Jacket and WOW is it nice. Get ready to enjoy the comfort of the  Elle Medical Apparel! This Athleisure rocks! No matter if you are wearing it as a part of your medical uniform or just at your leisure this is a wonderful, comfy jacket. This fashionable jacket is available in three colors and range from sizes XXS-3XL. She'll want to wear this ELLE Women's Zip Front Solid Bomber Scrub Jacket from her shift to the gym, or while she's just outdoors hanging with friends. The Elle Bomber Warm Up Scrub Jacket has a modern classic fit, zip front bomber jacket, striped ribbed collar, striped ribbed pocket detail,4 lower pockets and much more! Even if she's in the medical industry this jacket would work great. Check out Medical Scrubs Collection today, you can even order the pants to match this nice jacket! Learn more here
Baahtcha Tea is our next gift.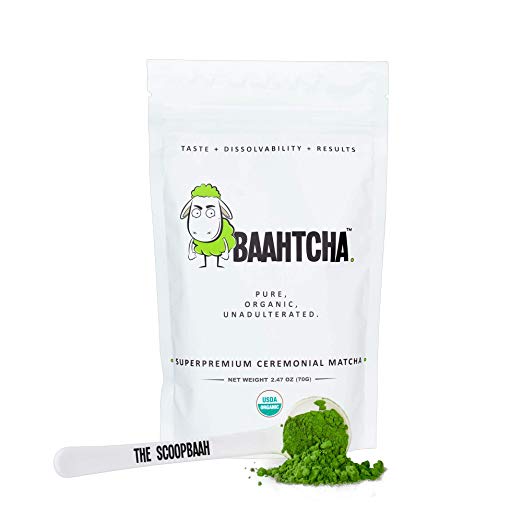 Baahtcha Tea is a Ceremonial Grade Matcha Green Tea Powder that dissolves well and has a mild—not bitter—taste. Pesticide-free, gluten-free, vegan. It is said to be great for assisting in burning body fat, boosts memory and concentration, fortifies Immune system, improves mental calm and increase energy. Can be used to create ice green tea, smoothies, and for baking. BONUS SCOOP INCLUDED Antioxidants, Helps lower cholesterol, Increases metabolism, Detoxifies, Dissolves Easily, Not Bitter, Bonus scoop. PREMIUM AUTHENTIC PURE MATCHA, Keto and Paleo Friendly, sugar free, stone ground, all natural, superior, instant tea, green tea mask, detox, Keto and Paleo Friendly . You can learn more about this tea  here
Now let's have a little fun with this next Valentine's Day gift, it's from the company Teach My.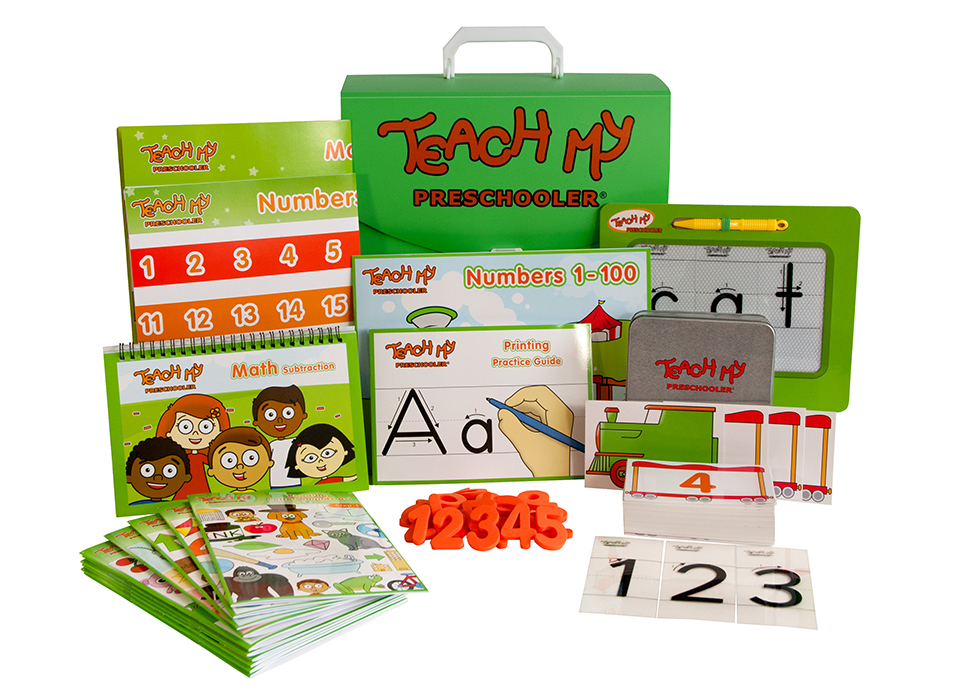 Not sure what to gift your little sweetheart this Valentine's Day, don't worry we have you covered with a great gift from Teach My, it's called the Teach My Preschooler Learning Kit. Teach My Preschooler is a multi award-winning all-in-one learning kit for preschoolers age 3 years+. Now don't get me wrong sweet treats, and fun dates are great but, the Tech My Preschooler Kit will last forever! You see, this educational kit has everything for teaching preschoolers the basics.
Inside the storage kit you will find it is divided into four sections: Reading, Printing, Numbers to 100, Adding and Subtracting. The kit will provide you with:
10 Readers
60 Flashcards
1 Flashcard Reward Tin
1 Magic Drawing Board
72 Print Transparencies & Printing Guide
101 Train Flashcards
2 Posters
1 Add/Subtract Flip-Book
Foam Numbers, Counters and Equation Signs
Teaching Guide
Storage case
Teach My Preschooler is designed to give preschoolers a head start, develop fine motor skills, encourage parent/child interaction and increase school readiness skills.  So again, this would make a great long lasting gift this Valentine's Day that parents could even pass down to other siblings! Learn more here
Disclosure: Howdy everyone, I just wanted to inform you that I did receive sample products and monetary fees.  I am disclosing this in accordance with the FTC guidelines.