2017 Valentines Day Guide Featuring My Pillow Pets!
Welcome to our 2017 Valentines Day Guide. Here you will see many great products for that "Special Valentines Day" loved one. You will see gift ideas for Moms, Dads, Kids, and your pets! We will also share links to each product so you will be able to grab these great products!
Today we will share two cute gifts that I'm sure your daughter will love. There called the My Pillow Pets!
This Valentines Day share a gift that your children can forever treasure. A gift that is soft, snuggly, cute, and perfect for sleep-time or playtime! Check out these two cute My Pillow Pets, we have Poppy from the There's a Troll Lot of Love in the Air Line and Milkshake Cow from the Sweet Scented Pillow Pets Line!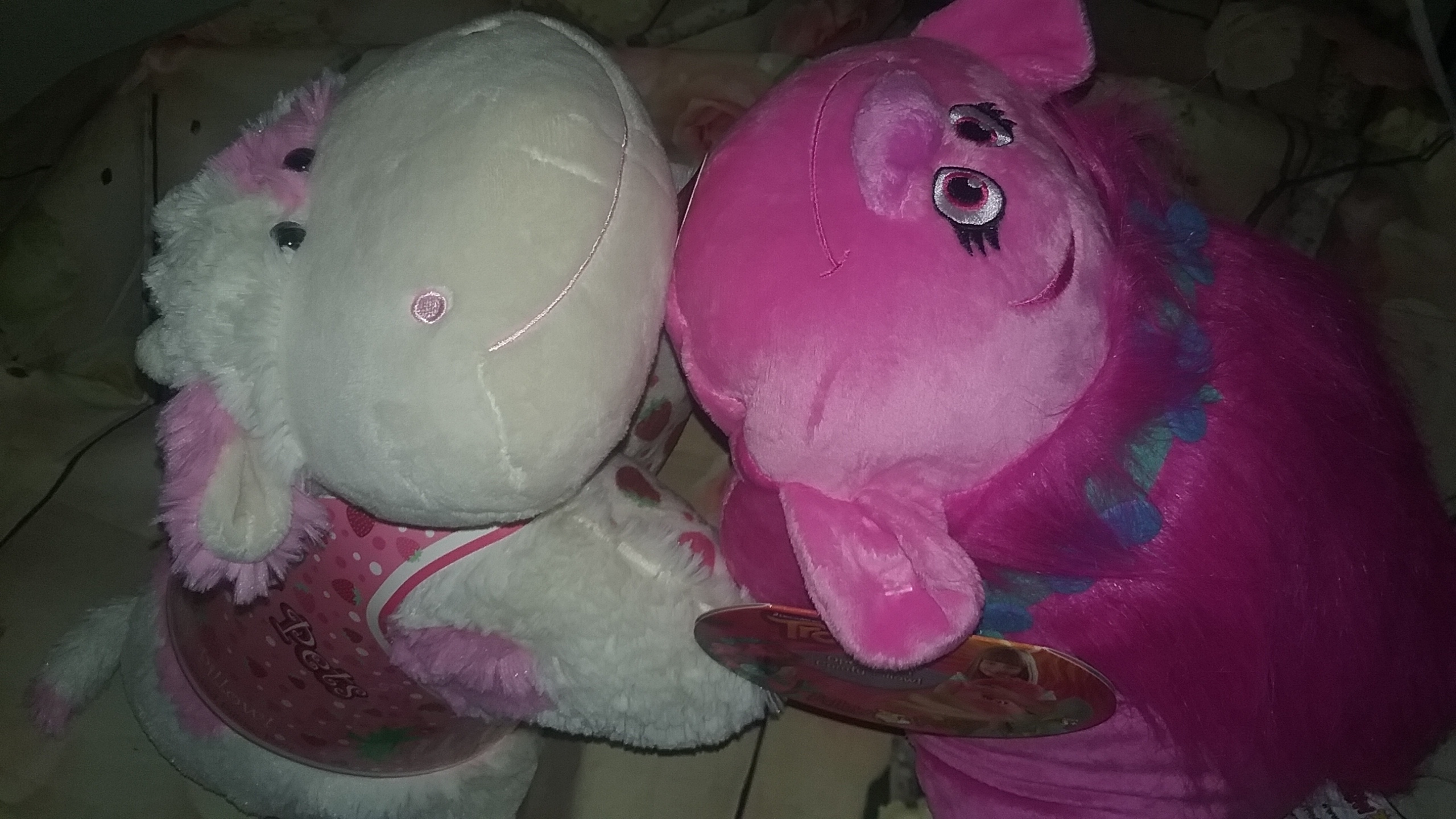 Now My Pillow Pets Sweet Scented Strawberry Milkshake Cow Stuffed Animal Plush smells like a yummy strawberry milkshake. This cute plush animal opens up to a comfy 16″ pillow  for your kids enjoyment. It's super soft and surface washable plus it is BPA free, phthalates free, earth friendly scents made in the USA. It's the perfect pillow pet friend for your daughter, once she's finish laying on it, she can fold it and display on her bed! The Pillow Pets Sweet Scented Strawberry Milkshake Cow Stuffed Animal comes from a cute line of scented Pillow Pets! Retails for $19.99 and recommended for Ages 3+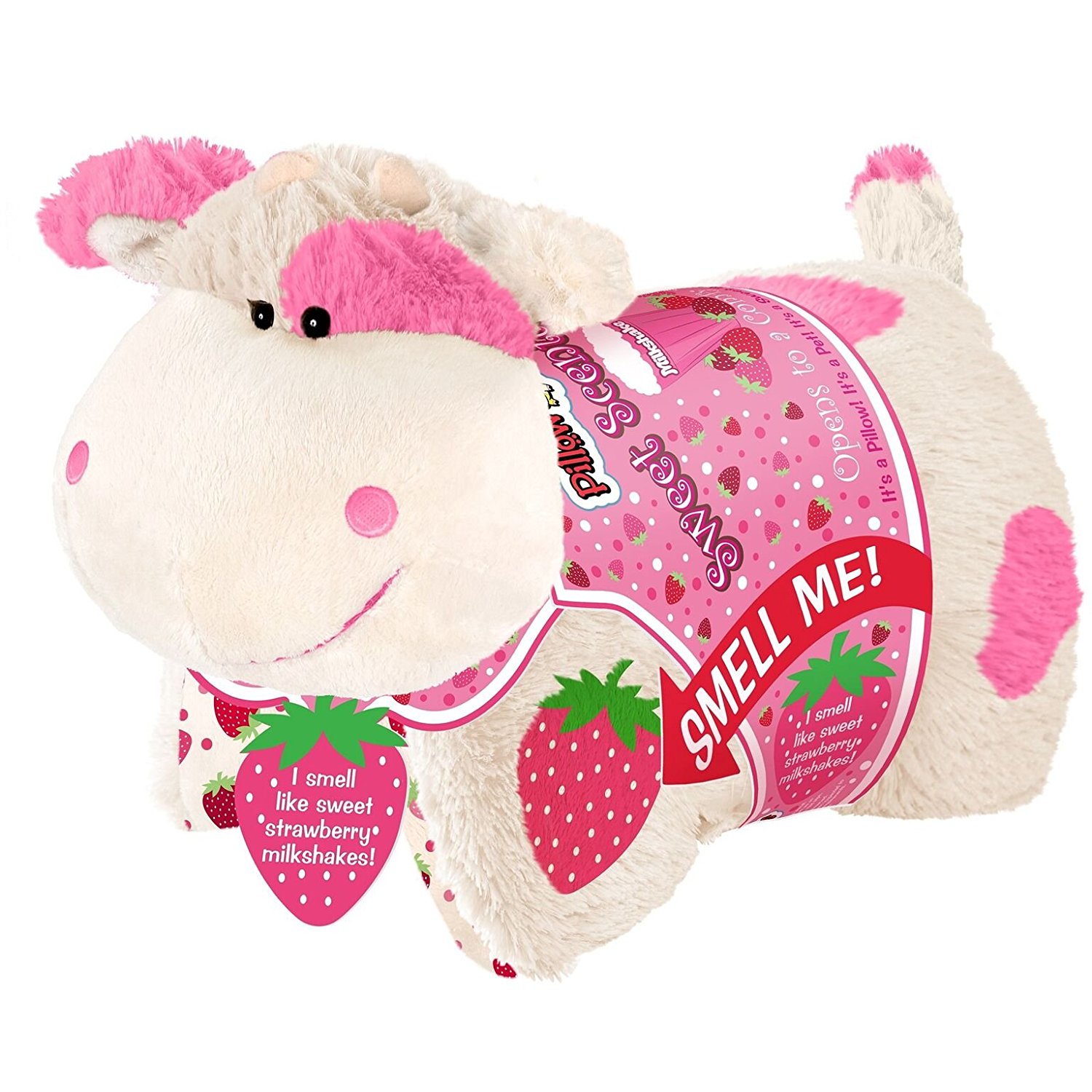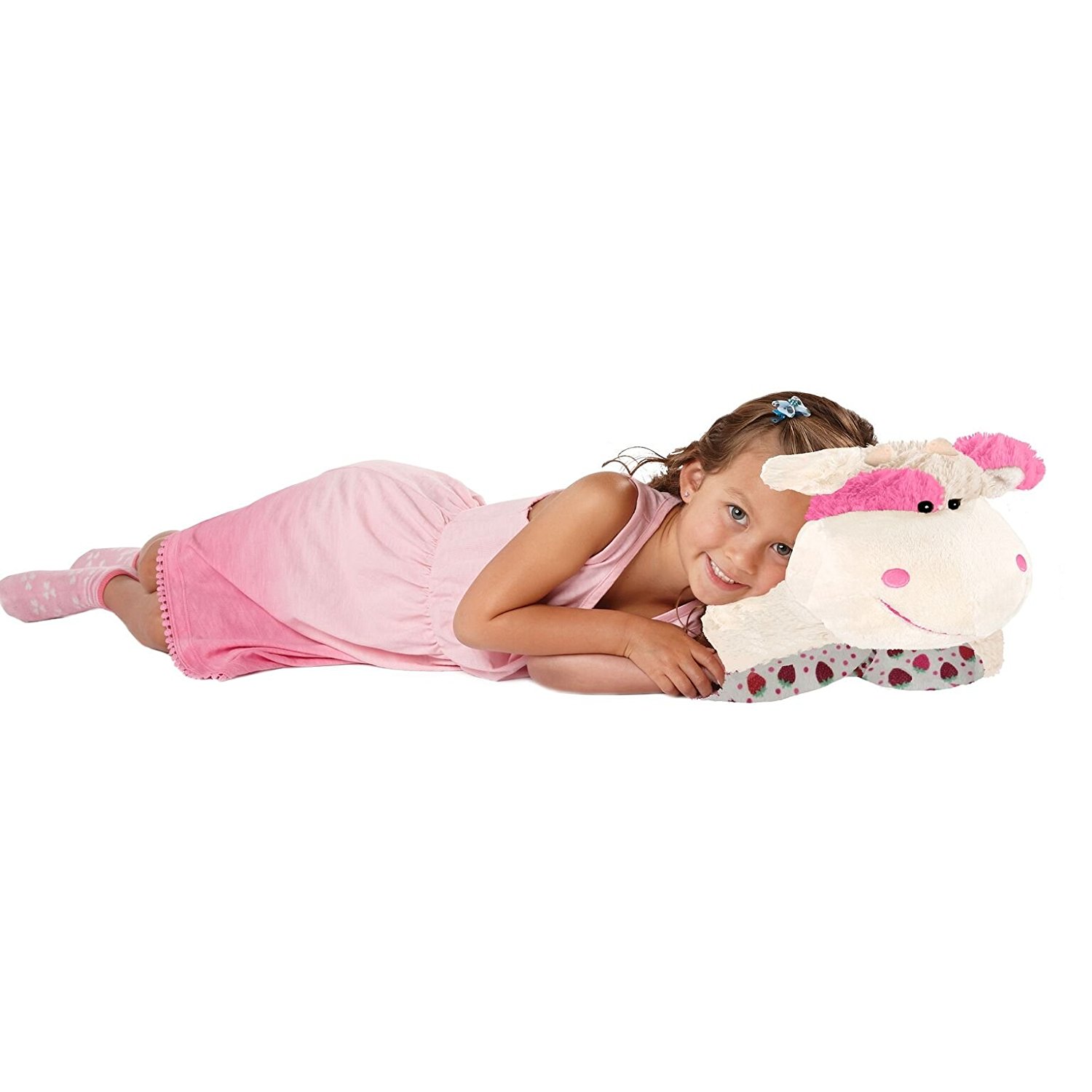 Next we have the DreamWorks Trolls My Pillow Pets – Poppy Stuffed Animal Plush Toy  . Now if your child is a fan of the Trolls, which I'm sure they are, honestly, I'm a big fan of the Trolls myself. They too will really enjoy this cute plush Pillow Pet. I know the moment my daughter saw it, she grabbed it right off the table and I have yet to see it anymore! LOL!
DreamWorks Trolls My Pillow Pets line are licensed DreamWorks merchandise and are 100% polyester. This comfy pillow will definitely become your daughters favorite pillow indeed! I love all the cute details on this Troll pillow pet, like the eyes and cute pink fluffy hair, so adorable. The  super soft surface is washable chenille, it's also BPA free, phthalates free, and also has earth friendly materials. Just like the other Pillow Pets, this one opens to a comfy 16″ pillow too.  Retails for $29.99 and recommended for Ages 3+So if you're seeking to find something special for your daughter this Valentines Day, you have to check out these two awesome My Pillow Pets.
You can see more My Pillow Pets via their
website
, the have a line from Disney, Glow Pets, Body Pillars, Scented Pillow Pets, and many others!
Howdy everyone, I just wanted to inform you that I was not compensated for this post. However, I did receive a product from the company below and the opinions expressed in this post are 100% my own. I am disclosing this in accordance with the FTC guidelines. All prize fulfillment will be provided by Sponsors.* This post also contain affiliate links*.