2017 Holiday Gift Guide Featuring JBL Pulse 3 Bluetooth Speaker, let the music move you this holiday! @JBLAUDIO
Well, it's that time again, Holiday Gift Guide Ideas! The Night Helper Blog is getting ready to share some awesome Holiday Gift Ideas from now until Dec 18th! We will share products in just about every category, .plus we will list links where you can grab any of these products for your Holiday Gift List. So sit back and enjoy!!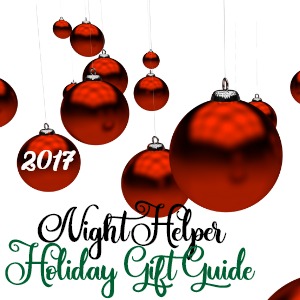 During the Holiday Season my family and I love, I mean love to listen to all the holiday songs. Actually, it really don't have to be a holiday because we simply enjoy music all year round. So this gift ideal today will be the perfect gift to share with that music lover in your life!
It's from the JBL collection and it's called the JBL Pulse 3 Bluetooth Speaker
Music plays a big part in the lives of many people and why not enjoy your tunes from a speaker that can offer you good, crystal clear, quality sound! That's what this JBL 3 Plus offers and so much more!
In my opinion JBL has been one of the top Bluetooth speaker companies I've seen in a long time that actually stands up to what they offer. Their awesome speakers are known for their durability, crystal sound and variety sizes. From the Clip all the way up to the Xtreme and Boombox speakers these waterproof speakers can be found nearly all over the world.
One of their latest additions to the JBL Bluetooth speaker lineup is the colorful Pulse 3 Bluetooth speaker.
This new version of the original JBL Pulse features even more color with an awesome app to customize your visual experience. Not only can you customize the colors, this wireless speaker can connect up to 2 smartphones or tablets and take turns playing music with an exceptional 360° sound.
With the built-in rechargeable Li-ion battery, you'll have up to 12 hours of playtime with music and a light show. So jamming to your tunes will be remarkable all while experiencing an Awesome light show from anywhere. I was amazed at the functionality of this speaker and the sound is ASTOSHING!
Now I own many JBL speakers and each one always provides me with an awesome sound! The bass and clarity of sound are mind-blowing! But hold on, do you know their line of speakers  are also waterproof?
I haven't tried mine underwater just yet, to be honest, I'm a little scared but, I do trust JBL with all my heart so I do intend to test mine in my pool. The Pulse 3 Bluetooth speaker is also equipped with the noise and echo canceling speakerphone, you can take calls from your speaker with just a touch of a button. You can also access Siri or Google with a touch of a button.
Again, you can take your listening experience to a whole new level with the Pulse 3 Bluetooth speaker! There's no doubt in my mind that whomever you gift this JBL Pulse 3 Bluetooth speaker to for Christmas, they'll forever love you and their speaker!
You can visit JBL website to see their wide selection of JBL speakers and to see the Pulse 3 Bluetooth speaker!
Don't forget to connect via Facebook| Twitter | Pinterest | Instagram|
Howdy everyone, I just wanted to inform you that I was not compensated for this post. However, I did receive a product from the company below and the opinions expressed in this post are 100% my own. I am disclosing this in accordance with the FTC guidelines. All prize fulfillment will be provided by Sponsors.* This post also contain