15 Essential Things All Travelers Need: Expert's Guide
While planning for heading to a trip, the first thing that comes into a traveler's mind is backpacking. Right? Travelers who are used to travel frequently know the essentials that must have in their backpack. The list depends on their needs.
Are you a new traveler and being hesitant about what things should you include in your backpack? Well, you're in the right place. We'll assist you to list the things that travelers need to make the trip more enjoyable and hassle-free.
We'll cover 15 essential things you need to pack for your trip. Keep your eyes glued!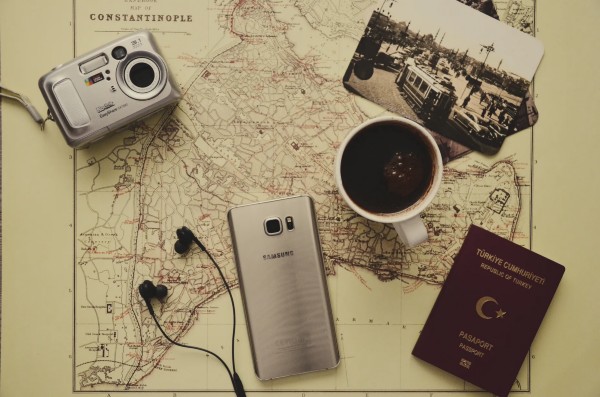 15 Essential Things All Travelers Need
Keep one thing in your mind before heading out for a trip- sudden expenses or expensive emergency bills can ruin your entire trip. Cover unforeseen phenomenon's like vehicle accidents, medical emergencies, lost luggage, flight cancellations, and emergency accommodation during a trip with your travel insurance. It's also crucial to buy best insurance for parents visiting USA, if they live abroad and want to visit you. This will keep peace in your mind ensuring your loved one's safety and pleasant vacation.
Another essential item that should be included in your travel suitcase is a travel backpack. Consider investing in a comfortable but sturdy backpack to carry essential documents or electronics. We suggest you buy a 25-36L size, waterproof, antitheft, and tear-resistant backpack for your trip.   
Forget everything but your passport. You won't be able to get so far without your passport, no doubt. If you're an EU citizen, you can move with your ID but we recommend you keep it with you all the time you cross the border. Keep valid passports only. So check the expiry date of your passport before heading out.
The hardest part of travel packing is cloth packing. It can be easy if you act a little tricky. Pack your clothing according to the place you're going. Take light and warm clothes. Do not try to pack unnecessary clothes. Consider the activities you're going to do on your trip. If you're going to attend a party, hiking, skiing, etc, pack necessary attires too.
Sunglasses are also vital in a trip. Do not forget to take sunglasses and lenses with your clothing.
No matter if you have travel gift cards, never forget your cash. Exchange your currencies at the best rate from a local currency exchanger instead of the airport. It is a little expensive to exchange at the airport. You may ask how much cash you should carry. The amount depends on your needs and the duration of your trip.
Trips mean adding experience and making memories. Photography is a must on a trip. So, investing in a good camera and a Simify is a must to record everyday life during a trip. We do not suggest carrying bulky DSLR cameras with multiple lenses. A portable mirrorless camera, and a Sims Direct Card is enough for good quality pictures and collecting all the data you need to upload all those Instagrammable moments. 
First Aid Kit & Medicines
Accidents or sickness can happen when you're on a trip to a place. We recommend you carry a box of first aid kit including a thermometer, bandages, pain killers, ointments, cotton balls, etc. If you are prescribed to take medicines daily, carry all of your essential medicines to your luggage. 
Portable toilets are the most convenient addition to travel packing. If you're planning for a trip where you'll be engaged in camping or a river cruise, Carry a portable toilet and use it when needed.
If you're planning a trip with your family including kids and elderly parents, a portable toilet will be the best bet for their comfort. These toilets are easy to carry, very lightweight, and features all the options of regular toilets. Choose a portable toilet from here Toiletsguide site review. 
Don't forget to include a torch for your packing if you're planning for camping or hiking abroad. A torch is needed for exploring places or in case of a blackout. Carry the charger of your torch with it so that you can recharge it if needed.
A hiking lantern can be a good replacement for a torch. To reduce your backpack load, choosing a torch is our recommendation.
Do not ever ruin your summer trips forgetting to pack flip flops. Sandals are one of the essential accessories if you're heading to a beach. Flip flops are comfortable footwear to be worn all the time.
It's a clever idea to carry a universal travel adapter to charge all the electronic devices including your cellphone, laptop, torch, camera, smartwatch, etc.
We suggest you carry this because you won't find the same outlet in all the countries. So carrying a little thing can help you avoid any electric charging hassle.
Some adapters come with multiple USB ports that help you charge all the devices at a time.
What can be a worse feeling than finding your cellphone dead especially on a journey? Nothing. Right? Since smartphones have become a part of our daily life, we all have power banks. Well, do not forget to bring your power bank with you every time you travel for long-distance. Remember plug points are not available everywhere. If you have a power bank with you, you have nothing to worried about.
When it comes to the safety of your luggage, there have no alternatives to safety locks no matter where you're traveling.
Safety locks can protect your essential things from the thieves and the pickpockets.
Don't worry! Swiss knife is not a weapon. It's one of the essential accessories in a trip to cut ropes or any other things. Carrying a swiss knife will be beneficial for its a variety of uses. Especially when you're camping or fishing, you'll feel sorry if you don't have one thing like this.
If you travel alone, you may become bored with traveling planes or trains. You can buy some good books, phrasebooks, or a travel guide to keep yourself entertained. If you have mobile data, you don't need books! E-books will sort it anyway. 
Conclusion:
The list of things travelers need we've described above is totally depending on our personal thought. You can add or remove any of them according to your needs.
Remember- do not pack any unnecessary things that can make your backpack heavy. Keep your passport, cash, and other essential documents in the most secure place. Have a nice trip!