Want To Be Organised With Birthdays This Year? Then These Suggestions Will See You Right
When it comes to birthdays, it can often be a real tough decision to make on what present to get that special someone. This might be a friend or co-worker, it could be your partner, your wife or husband, your parents or grandparents. Or even younger people in the family like your children, nieces, nephews, grandkids even. There will always be a birthday coming up in the family, and that can mean that you are struggling to find the perfect gift. However, if you think as long the lines of their personality and what interests them, then you are likely to succeed when it comes to the perfect present. Here are some suggestions to help you feel inspired.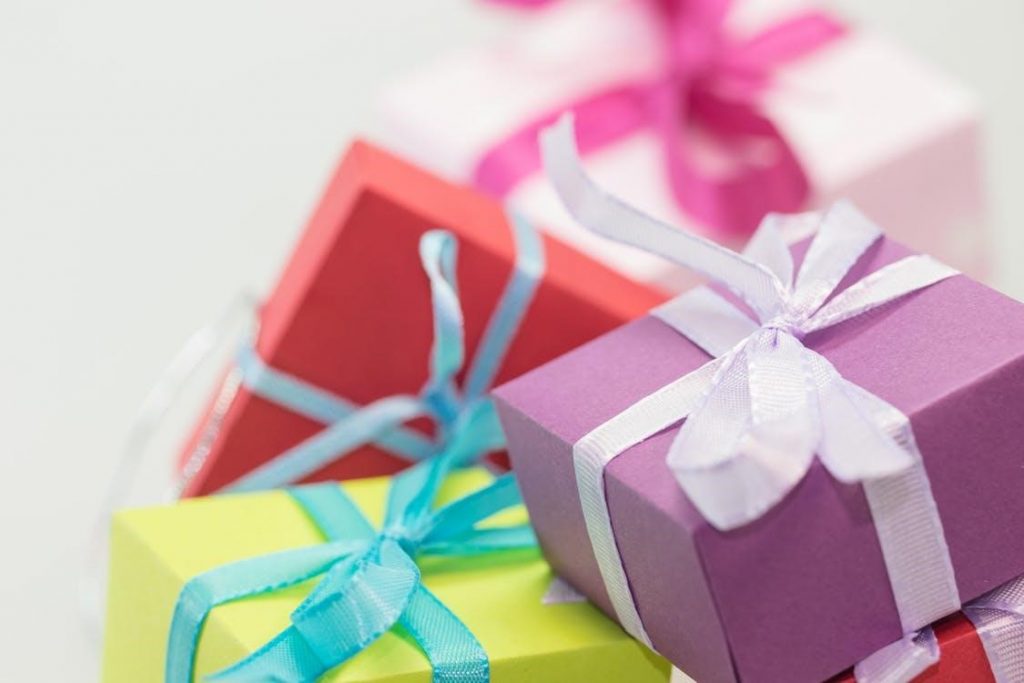 What should you buy for someone who is a fanatic about something?
Let's start with an obvious one to consider. Do you have anyone in the family or friends that are specifically fantastical about something? They may love a particular type of animal, a certain place or a specific mode of transport. Then focusing on this area of their life when it comes to gifts could be the best option to consider. Someone who loves steam trains, for example, may appreciate something like a British LIve Steam's 4MT model train. Someone who is fantastical about planes may appreciate a book about plane sporting, or a model plane for decorative purposes. It could be that they are obsessed with a country, and therefore something specific to that could be the ideal gift. Once you start thinking about it, you will be brimming with ideas.
What about focusing on their hobbies?
The next thing to think about would be their hobbies. Is it time to think about buying them something specific for it? This could be certain equipment they may need, a football, tennis racquets or gym wear. It might be that they need certain clothing like trainers for their hobbies. Maybe even books, knowledgeable gifts or lessons. A musical instrument, music books, it could be anything. Look at what hobbies they have and see where there could be a need for something. This can easily be done with children.
Maybe it is all about the experience than anything else?
It could be that you like the idea of a gift experience instead. Perhaps looking at what you can do in this way is going to be able to create a memorable gift rather than something that is tossed to one side and forgotten about. It could be racing a car, enjoying a hot air balloon or something like piloting a plane experiences. There are so many to choose from that you could find that this could be you "go to" gift for some people each year.
Could money towards something bigger be the logical choice?
Maybe there is something someone really wants. But it could just be too expensive for you to buy on your own. This is when discussing it with others and coming together to buy one gift through a monetary donation from yourself. Maybe this person wants to travel, and so plane tickets could be the invite's choice. Perhaps they are going away already, and you want to help towards spending money, which means currency in a card could be a winner. It might even be things like a new car or help towards a wedding.
Something personalized could always be a winner
Often when you don't know what to buy, you need to think about something that will always be well received, and one of those things is a personalized gift. For younger children, this could be a teddy bear with their name on it. Clothing that has their name or initial on the back. For older children, it could be engraved pens or personalised stationery for school. It might be jeweler with a special message on it, or clothing. It could be anything. The more personalized it is, the better. It can often be the gift that saves you in a crisis when you really have no idea what to buy. Thankfully lots of online retailers do these sorts of things.
Saying it with a photo
Finally, maybe it could be the simplest gift of all. A photograph. It could be something special, an intimate moment or an old photo found in a box in the attic. It could be a recent photo shoot where specific photographs were taken with the purpose of being gifts. You could frame them, or have them blown up as a canvas. The options are endless, but this sort of gift can show thought and love.
Let's hope these ideas have you full of inspiration for another year of birthdays.