Unexpected Foods That Vegans Can Eat.
If you thought that vegans could only eat kale and brown rice, you are very much mistaken. There are more vegan brands and food product than ever before. Many food producers and retailers are also rethinking about the ingredients they include in their products. So it's easier for vegans to buy food that they know is meat, dairy, and egg free. We all know that vegans don't eat beef or ham and avoid milk and ice-cream. But there are loads of alternative products that a lot of vegans don't realize they can have. To prevent anyone from missing out, here are some unexpected foods that vegans are able to eat.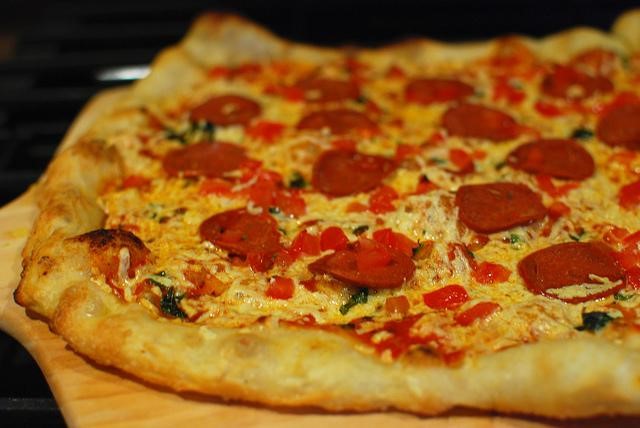 Pic by Flickr
 Pizza
Most pizzas include dairy and meat products, making them unsuitable for vegans. But more and more vegan-friendly pizzas are becoming available. Daiya's dairy free pizza's, for example, come in multiple flavors. Including spinach and mushroom and fire-roasted vegetable. You can buy these and other vegan pizzas online. Just remember to check the ingredients before you purchase.
Or alternatively, you can use non-dairy cheeses and make your own. There are a number of recipes online that let you try, using vegetables instead of meat toppings. Spinach, tomato, and pepper are all popular choices. But why not get creative and see what results you can come up with. This is a brilliant way to teach your kids about cooking while also introducing them to new and exciting flavors.
Mayonnaise
Everyone knows that mayonnaise is off limits to vegans as it is made from egg yolks. But instead of going without, vegans can now enjoy vegan-friendly mayonnaise. Plamil egg free mayo, Just Mayo and Granovita squeezy original are just a few examples. Ideal for sandwiches for a picnic or a lunchbox, these products can bring some additional taste and flavor. You can also add it to salads and vegetable dishes. You can find these health food stores, but they are slowly being introduced to most top supermarkets. Alternatively, you can go online and create your own using a plant-based milk. It's healthier, cholesterol free and still lets you stick to your morals.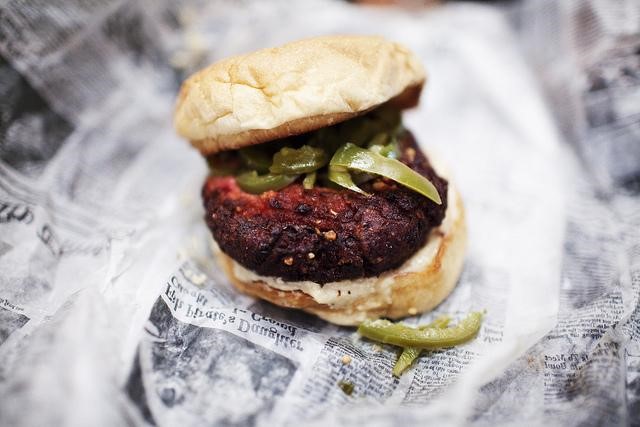 Pic by Flickr
Burgers
Burgers are obviously a big no-no for vegans due to the use of meat. Dairy products such as cheese are also commonly added to burgers. But that doesn't mean they can't enjoy a slight alternative. Vegans chefs are continually coming up with new burger styles that suit vegans and their lifestyle choice. By replacing the meat option with a mushroom or plant protein burger, you are able to enjoy a classic burger without overlooking your morals. You can buy the burger patties pre-made from vegan-friendly suppliers, or you can make your own at home. There are thousands of incredible recipes in cookbooks and online that are simply but delicious.
If you're a vegan, you're probably surprised by some of the items on this list. You can enjoy these products knowing that are safe for you and your family to eat.  They may even help you get better in the kitchen as a result.