Transportation in Dubai: Best options you can choose
Travel to Dubai remains a favorite tourist destination for enthusiasts from around the world.
So, we decided to reminisce and systematize knowledge of Dubai's transportation system. Maybe it will come in handy for someone who would like to rent a car in Dubai or it could be just an informative read for the evening.
 Favorite Dubai transport
Transport in Dubai is amazing. Dubai has a modern subway, a unique streetcar network, several ports, and airports. The most popular means of transport in Dubai are the subway, buses, cabs, and rented cars. So, let's start from the "tops".
Driving in Dubai
 Driving in Dubai is a real pleasure. The quality of the roads is excellent, the traffic is well organized. The drivers drive predictably, however, high traffic density can be unaccustomed and even frightening for some drivers. Tourists, also, may find it difficult at first to get to a large number of complex junctions. So, using a navigator is not an option even for experienced drivers.
Here renting a car is a very affordable and very popular way to travel. A huge number of tourists choose to rent a car instead of using public transport. And owning and renting a car, in general, in Dubai is much cheaper than anywhere else. It is a lower VAT, as well as the size of the market. Car rental counters meet you at the exit of Al Maktoum International Airport and Al Maktoum Airport. Sometimes they are also can be found in the largest malls. To rent a car you need only a license, a passport, and a deposit (from 1000 AED and above, depending on the car category). For the most comfortable driving, we suggest you rent a mini cooper Dubai. Its maneuverability and small size will allow you to find a parking space even in the most crowded tourist areas.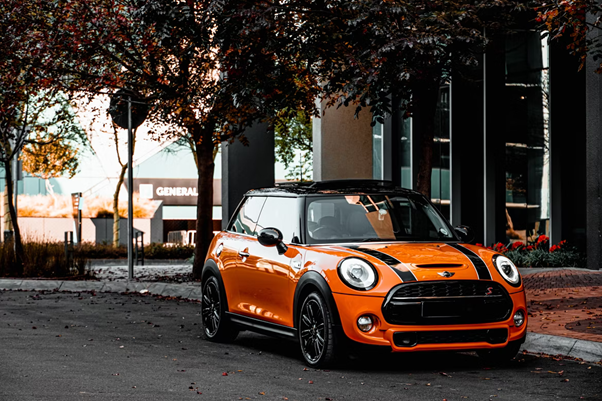 Speaking about the parking
Almost all parking lots are paid. In the usual city pay through a parking machine, or the app. Costs from 2 to 4 AED per hour. The penalty for unpaid parking starts from 100 AED. Parking is free in most malls. In some malls there are restrictions on the time of free parking, it is always written on the sign at the entrance.
Public transport
The city is divided into 7 transport zones, which the land transport network covers completely. The fare will directly depend on the number of zones crossed. Children under 5 years are entitled to a free ride. Subway cars can be both standard and Gold Class (fares will vary). Cash fares are not accepted for the public transport of Dubai. The fare card is the Nol card.
Gold Class Nol
For most tourists we highly recommend the Gold Class Nol, it would come in handy even you use the rental car. Besides access to Gold Class cabins on public transportation (If you ride on buses that simply don't have Gold Class, you won't be charged the premium fare) this card can also be used to pay for parking.
Subway
The Dubai Metro is the most modern and fully automated. There are three types of wagons: female only, gold (the one you can access with the gold card), and silver – the common wagon.
All wagons are comfortable, very clean, with smooth running. They have working air conditioners and free access to Wi-Fi is everywhere.
There are usually not many people in the gold wagon, you can sit in a very comfortable large leather seat with comfortable armrests, or for the sake of interest and beautiful photos, you can go to the driver's cabin. This wagon is very convenient if you get caught in the rush hour – other wagons may be crowded, but the gold one is almost empty.
Final thoughts
Even though the city has many public transport routes, there are still not enough of them to meet the need of locals and tourists to get around. That is why the most common modes of transportation in Dubai include cabs and rental cars.