TODAY You Can Own The DESCENDANTS 2 on DVD, plus you can get the Special DESCENDANTS 2 Movie Night Kit
If you've watched the Disney movie DESCENDANTS 1, then I'm sure you'll also enjoy the new Disney DESCENDANTS 2 movie which is out on DVD today.
As with all Disney movies once you've watched the first film there's no way you won't sit back and watch the second one. I know my kids and I enjoyed DESCENDANTS 1 and when I saw that Disney had released DESCENDANTS 2 we all got excited!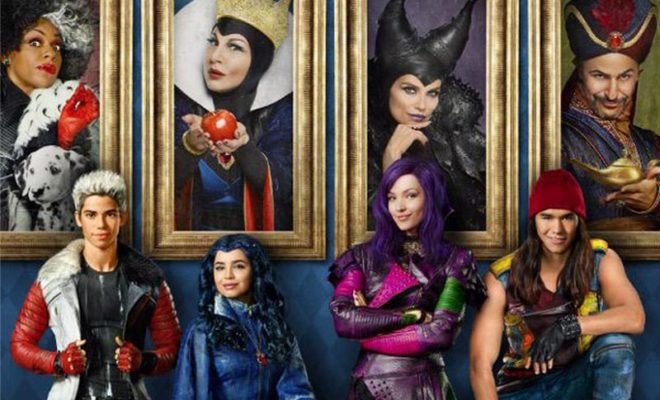 The DESCENDANTS 2 synopsis: When the pressure to be royally perfect gets to be too much for Mal, she returns to the Isle of the Lost. She discovers that Uma, the daughter of Ursula, has taken over as queen, and that her gang is finalizing plans to bring down the barrier.
Well, Disney not only wanted your children to enjoy the movie, they even created a Special DESCENDANTS 2 Movie Night Kit that your kids and their friends and family can enjoy. This Special DESCENDANTS 2 Movie Night Kit consists of some pretty cool products to help you transform while you watch the movie.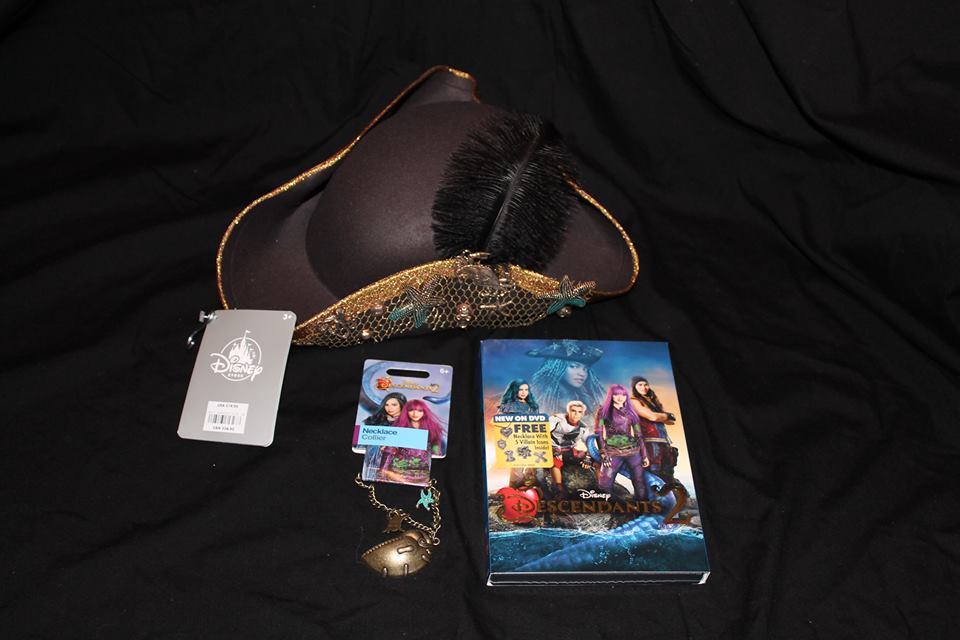 First, we have the Mal Wig and Evie Wig from the movie.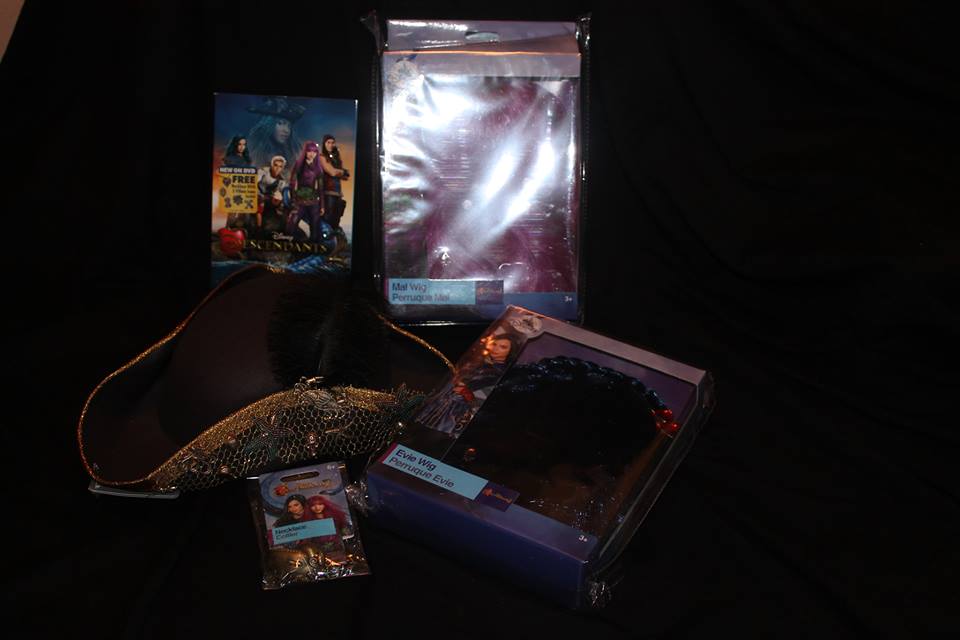 These wigs will allow your daughters to step right into the characters from the DESCENDANTS 2 movie.
Next we have one of the coolest pirate hats I've seen in a long time. Check out Uma Hat, this hat is sweet as the kids say…lol! Again I'm sure any kid would enjoy transforming into the Uma character, look at the details on this hat, magnificent!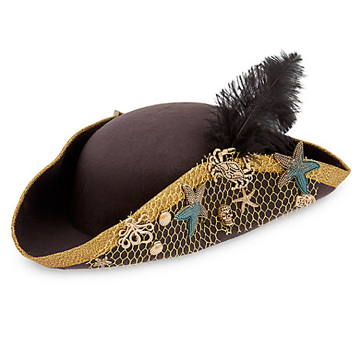 Now we also have the DESCENDANTS 2 necklace.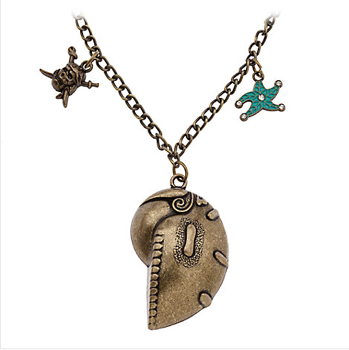 Included also is the CUPS FOR MOVIE NIGHT.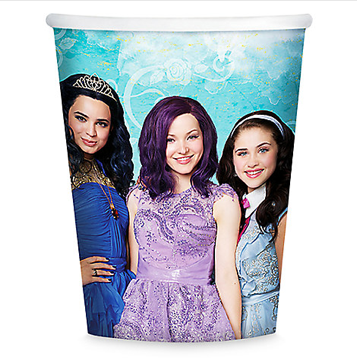 Once you combine all these great DESCENDANTS 2 items together with the DVD, your kids can't help but have a good movie night! Don't forget the soda and popcorn too!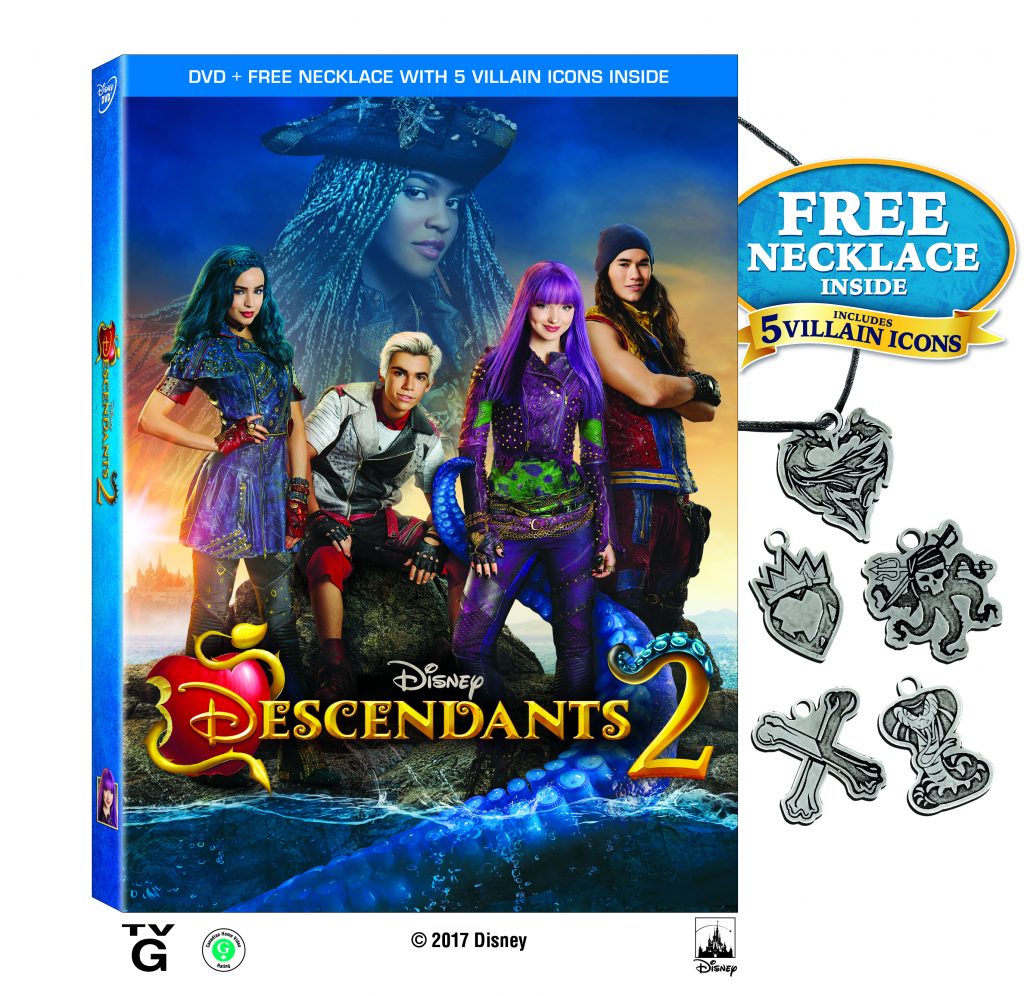 You can find the DESCENDANTS 2 DVD today at many retailers.
Disclosure: Click Communications provided the materials listed , no compensation was received. However all opinions expressed in this post are 100% my own.