Teenage Mutant Ninja Turtles: The Complete Series!
Teenage Mutant Ninja Turtles: The Complete Series is now available on DVD from Paramount Home Entertainment and Nickelodeon Home Entertainment!
Gather the kids, grab some pizza, and soda and enjoy this full DVD set of 120 episodes of your favorite Ninja Turtles. Lots of adventure, laughs and entertainment when it comes to these iconic guys!
Join the Teenage Ninja Turtles as they rise from the sewers of New York City to defend their city against corrupt forces in the all-new Teenage Mutant Ninja Turtles: The Complete Series DVD! You and the family can tag along with Ninja Turtles as they embark on epic action-packed missions, eat loads of pizza and so much more in 124 crime-busting episodes!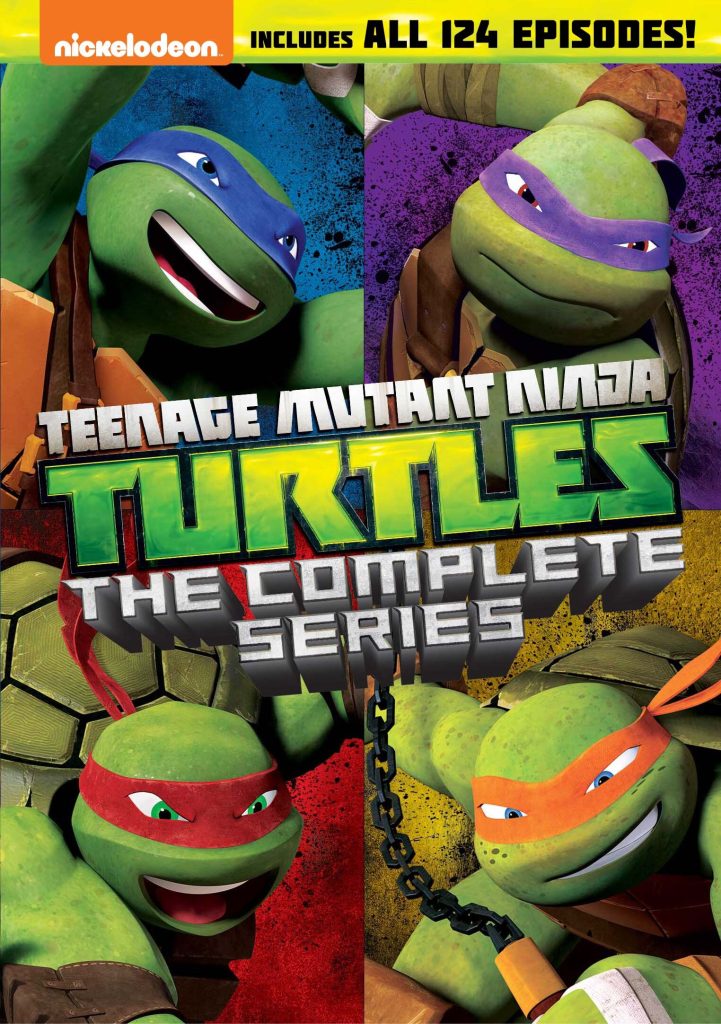 SYNOPSIS:
Mutants Rule! Emerging from their hidden lair in the sewers, teenage bros Leonardo, Donatello, Michelangelo, and Raphael face off against the most dangerous baddies and the most delicious pizza in New York City! The Teenage Mutant Ninja Turtles are martial arts masters-in-training on a mission to defeat all enemies, protect the innocent, and make it home in time to chill.
With the help of powerful pals like April O'Neil, Casey Jones, and Ice Cream Kitty – plus the expert teachings of Sensei Splinter – it's bros vs. foes when the heroes in a half shell take on Shredder, the Kraang, and the Foot Clan – one awesome attack at a time! This release features all 124 episodes of the 5-season series in one box set!