Summer Fun With SwimWays! @SwimWays
Close your eyes and imagine this. It's a warm summer day. The wind caresses your skin as it passes by, and the coolness of the pool cups your back with the SwimWays Spring Float supporting you. The Spring Float's mesh, oversized pillow cradles your head as you listen to the sounds or people around you.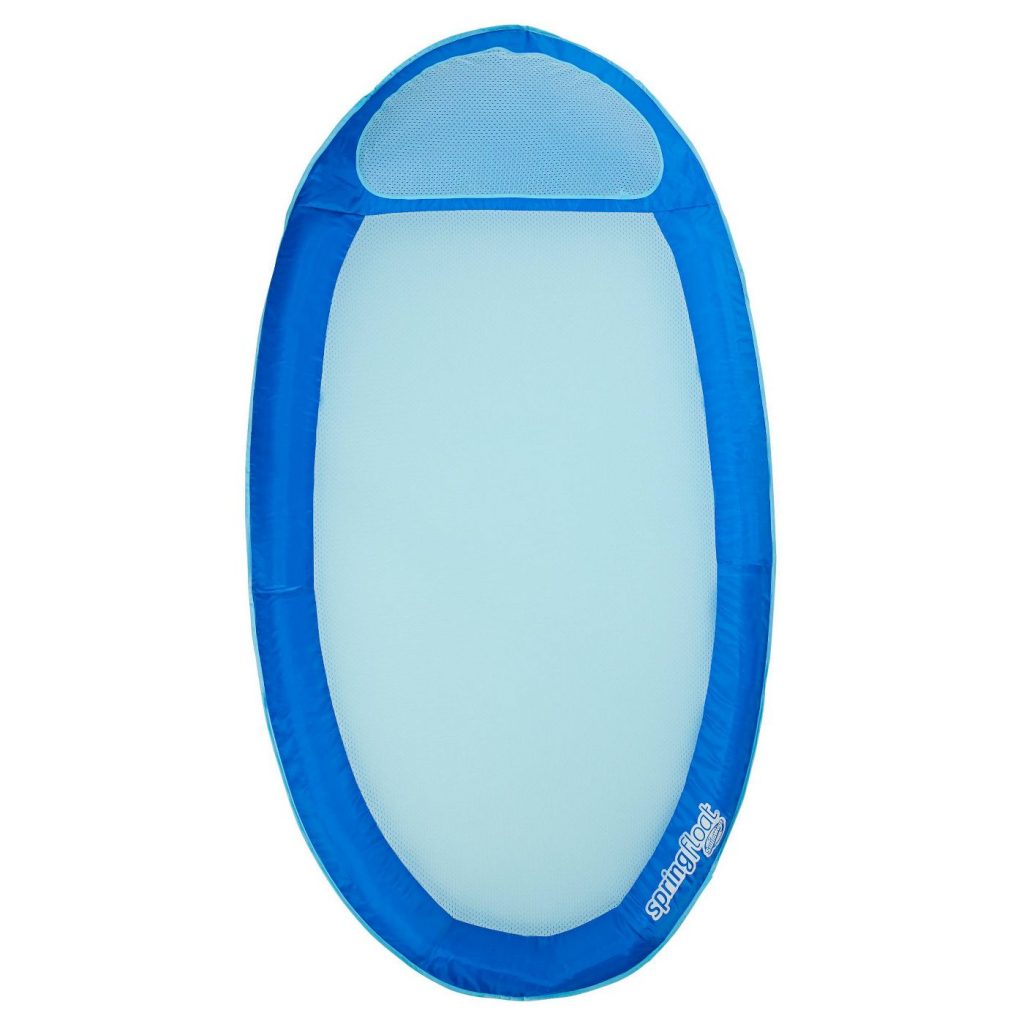 Sounds nice right? Now imagine being able to transport that little scene of peace anywhere you go! You don't have to!  The SwimWays' Spring Float original, inner-spring float is not only comfortable but also compact for these very scenarios.
No need to worry about finding space for your pool floats anymore: the outside edges fold inward into three, compact circles for easy storage and travel, and the hammock-inspired float has a carrying bag included. In a pinch and need to rush home from the pool?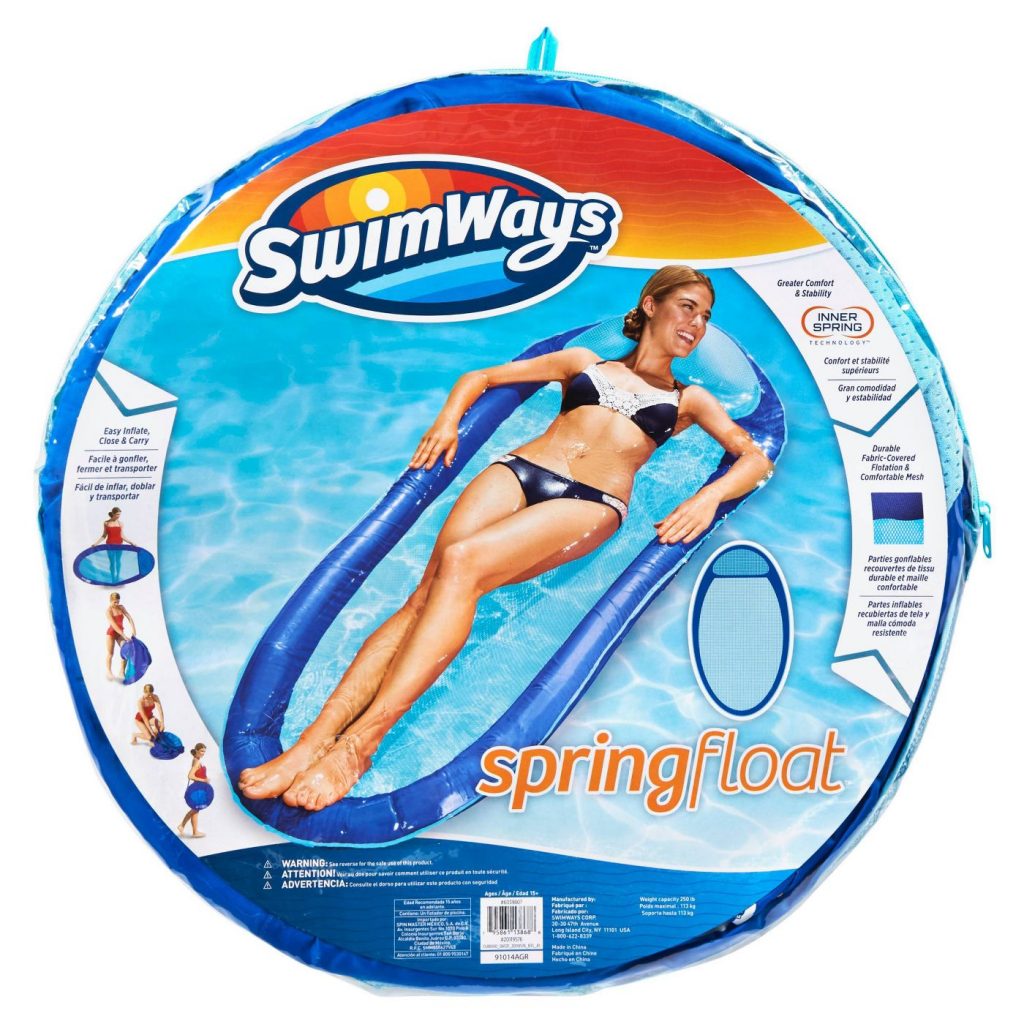 The SwimWays Spring Float has jet valves, which diminishes the inflation and deflation time.  Has patented inner spring around the outside edge of the float provides greater comfort and stability in the water. A hammock- style float features durable fabric-covered inflation and a soft cooling mesh bed that cradles your body just below the surface of the water, keeping you cool on hot summer days. Lay back and relax on the oversized pillow as the hurry of everyday life drifts away. Nice right?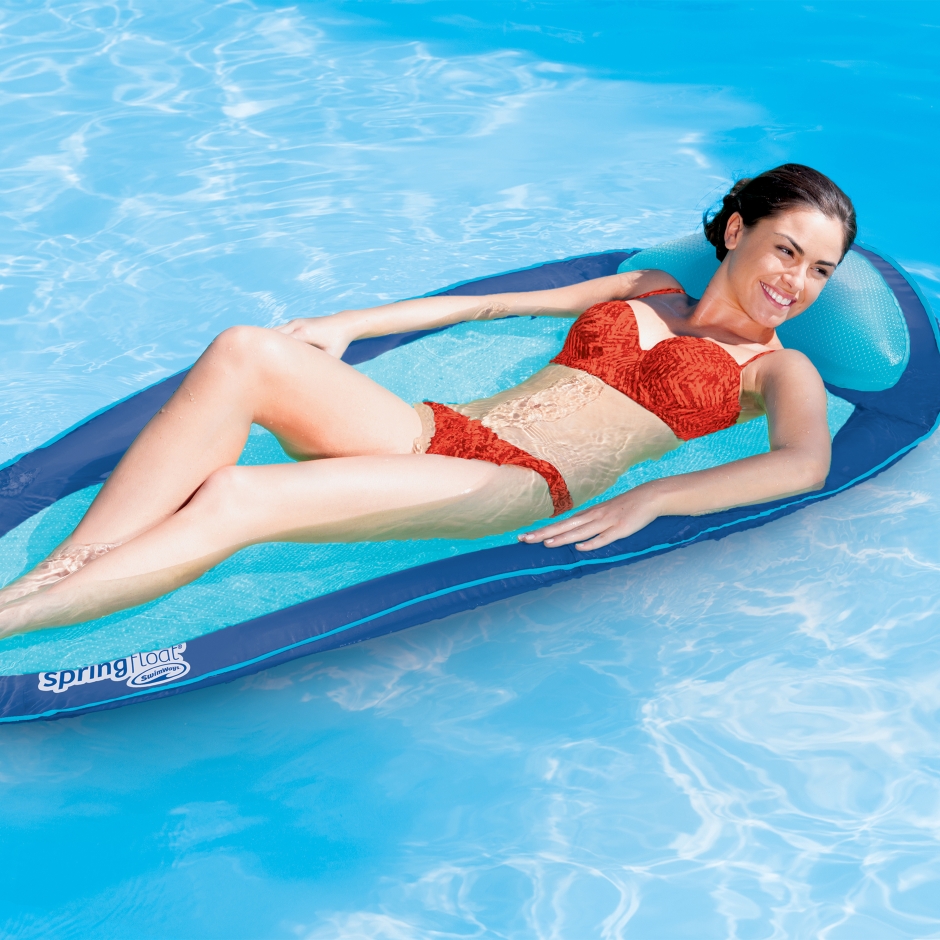 Other important information about the SwimWays Spring Float are as follows:
The weight capacity: most adults up to 250lbs
The dimensions: 69in x 35in x 5.5in(175cm x 89cm x 14cm)
The price tag: $24.99
Spring Float Link  is available at Target, Walmart, Bed Bath & Beyond

, Amazon
SwimWays even thought of the kiddies this summer with the Fairy Tails collection and motorized boats. The Fairy Tails collection includes three different sets of water fairies and their companions: Linsea & Fay, Cassea & Cruz, and Pixsea & Finnea.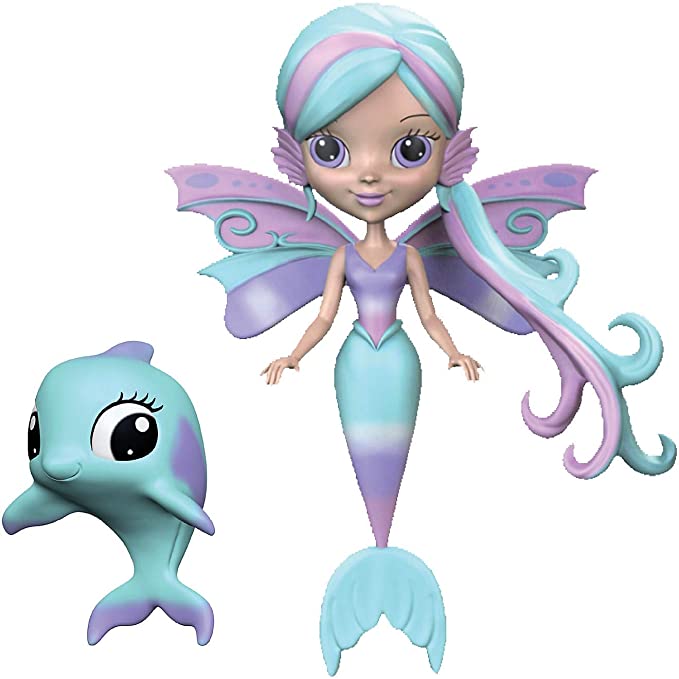 These adorable pool toys easily transform into magical mermaids.
The mermaid tail changes color in the sun and back again in cooler water.
Discover six different dolls, each with their own 2" pet.
Fairy Tails are available at Academy, Amazon, Target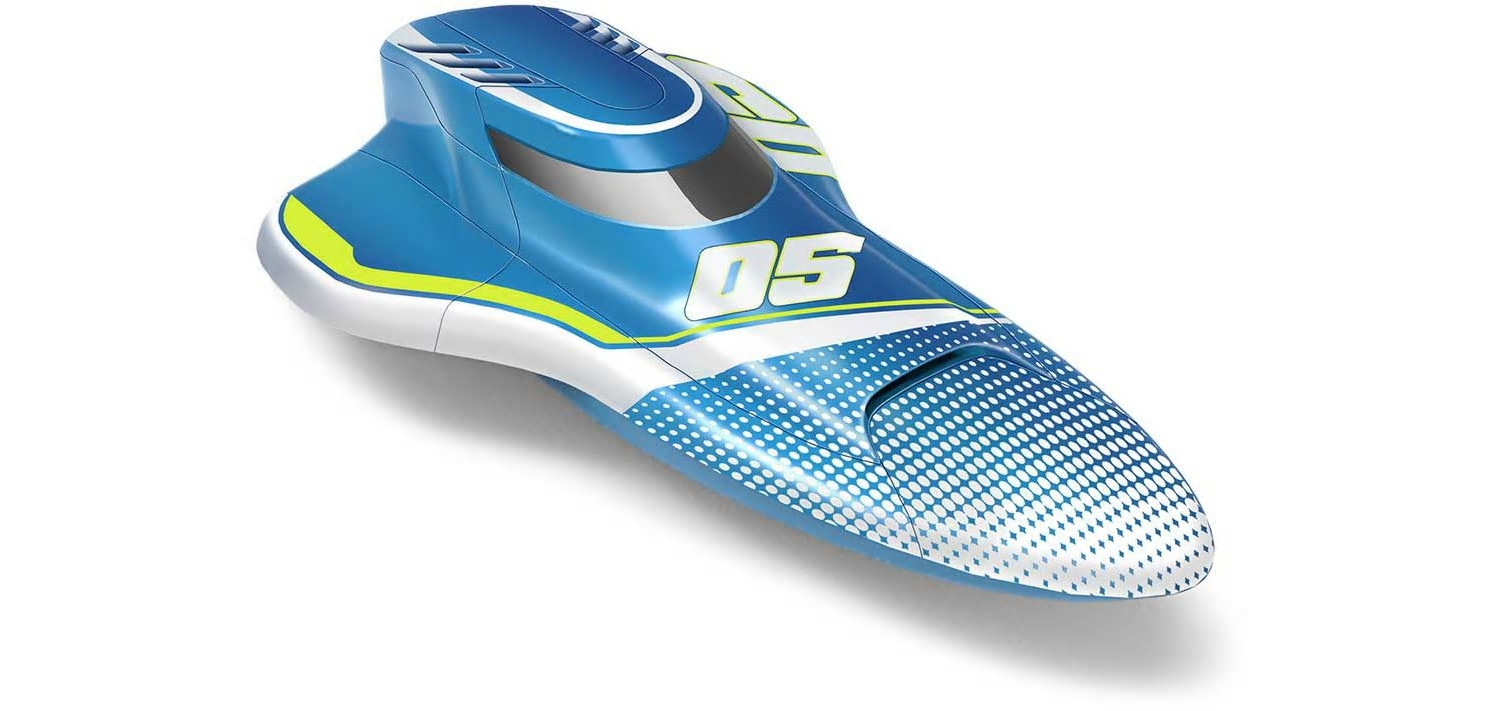 Battery powered boat that is FASTER than the competition. Water activated – instantly begins to move upon water contact.
Automatically reverses when hitting a wall. Set its rudder in various positions to perform tricks, take turns, and much more!
Approximately 5" long by 2" wide. Three styles inspired by a shark, alligator and manta ray.
Availability: Academy, Dick's Sporting Goods, Target
What if speed is what your child really needs? Then the Speed Beasts Stingray Motorized Boats is for you! The boat is water activated and auto-reverse on impact! There are three different types of these boats that you can pick from: the Stingray, gator, or shark. Altogether I would say Swimway is worth a gander. You never know what else that may catch your eye. Summer isn't fun without SwimWays.
Our children adore these SwimWays pool toys and floats, and they can't wait until this weekend we're headed to the pool for some SwimWays summer fun!
Don't forget to connect with SwimWays via website and social media Facebook | Twitter | Pinterest| to keep up with the latest.
Disclosure: Howdy everyone, I just wanted to inform you that I was not compensated for this post. However, I did receive a product from the company below and the opinions expressed in this post are 100% my own. I am disclosing this in accordance with the FTC guidelines. All prize fulfillment will be provided by Sponsors.