Stinger Cordless Insect Zapper Lantern
We all love to enjoy the summer days! The sunshine and summer activities make the season one of the favorites amongst so many people. Summer nights are a different story though. This is because one main reason…mosquitoes! These flying irritants are always inviting themselves to summer night activities.
Unwanted guests, they are NOT enjoyed more often than not. A lot of people use spray that feels nasty and dry. Others use lanterns that have to be constantly tended to, but Stinger has brought us a product that will blow our minds!
I would like to introduce the Stinger Cordless Insect Zapper Lantern!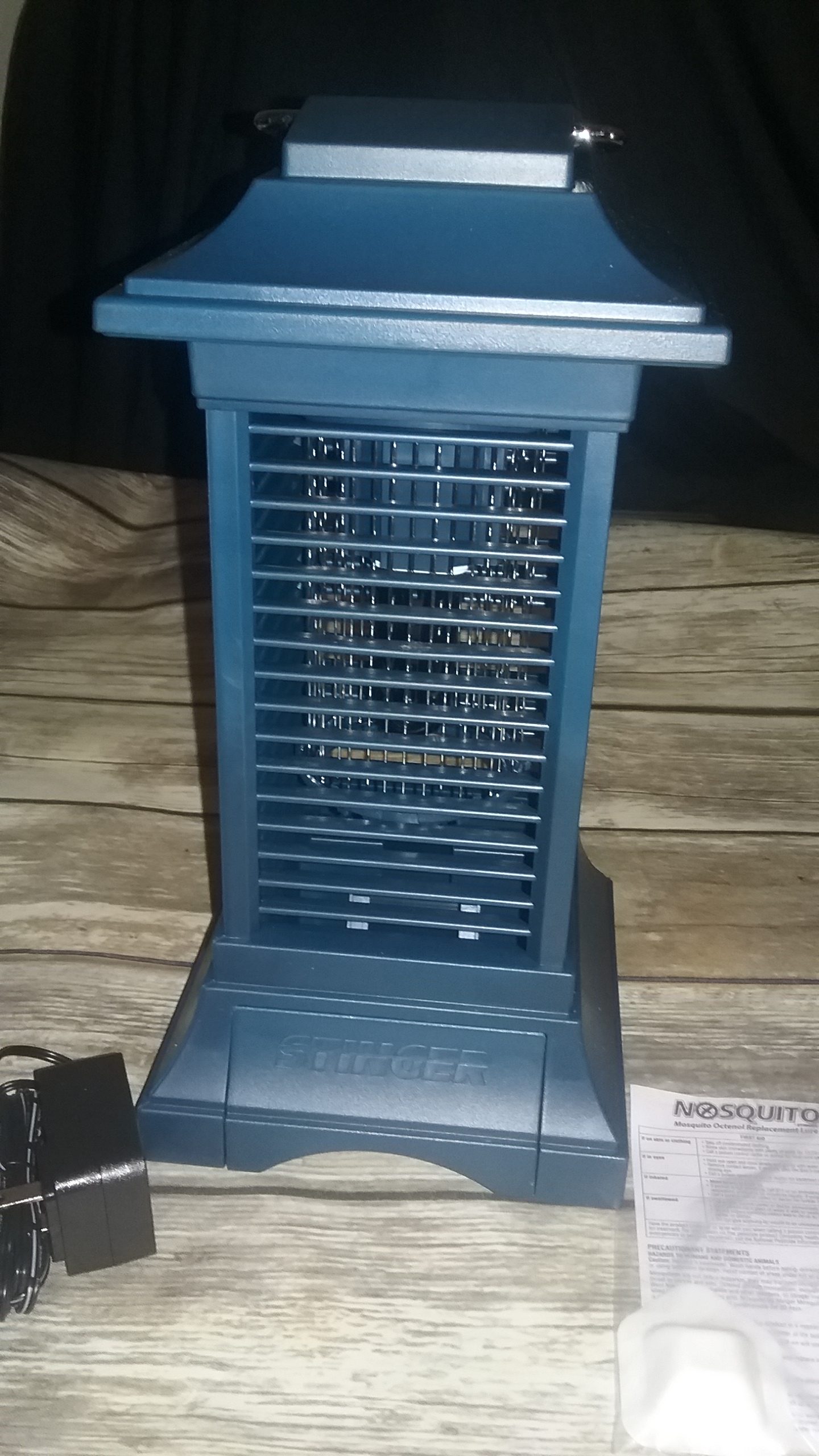 This zapper is not your ordinary zapper! Stinger has merged its zapper with a state of the art lantern as well! No more sticky paper hanging from the awning rails. This zapper doubles as a lantern by offering the "lantern only" mode so that the LED light that is inside can stylishly brighten up those summer card games or serve as a vision assistant when looking for something at night.
The zap lantern is portable, cordless and rechargeable which makes it one of the greatest of its kind. When using the lantern, you have up to three and a half hours of run time and it only takes 3 hours to fully recharge. Stinger also includes Nosquito® Mosquito Octenol Replacement Lure to make sure the mosquitoes are attracted to the zapper and when they are zapped there is a quiet zapping operation to make the zapper function completely unnoticeable.
Annoying unwanted guest are a thing of the past for summer nights thanks to Stinger and the Stinger Cordless Insect Zapper Lantern!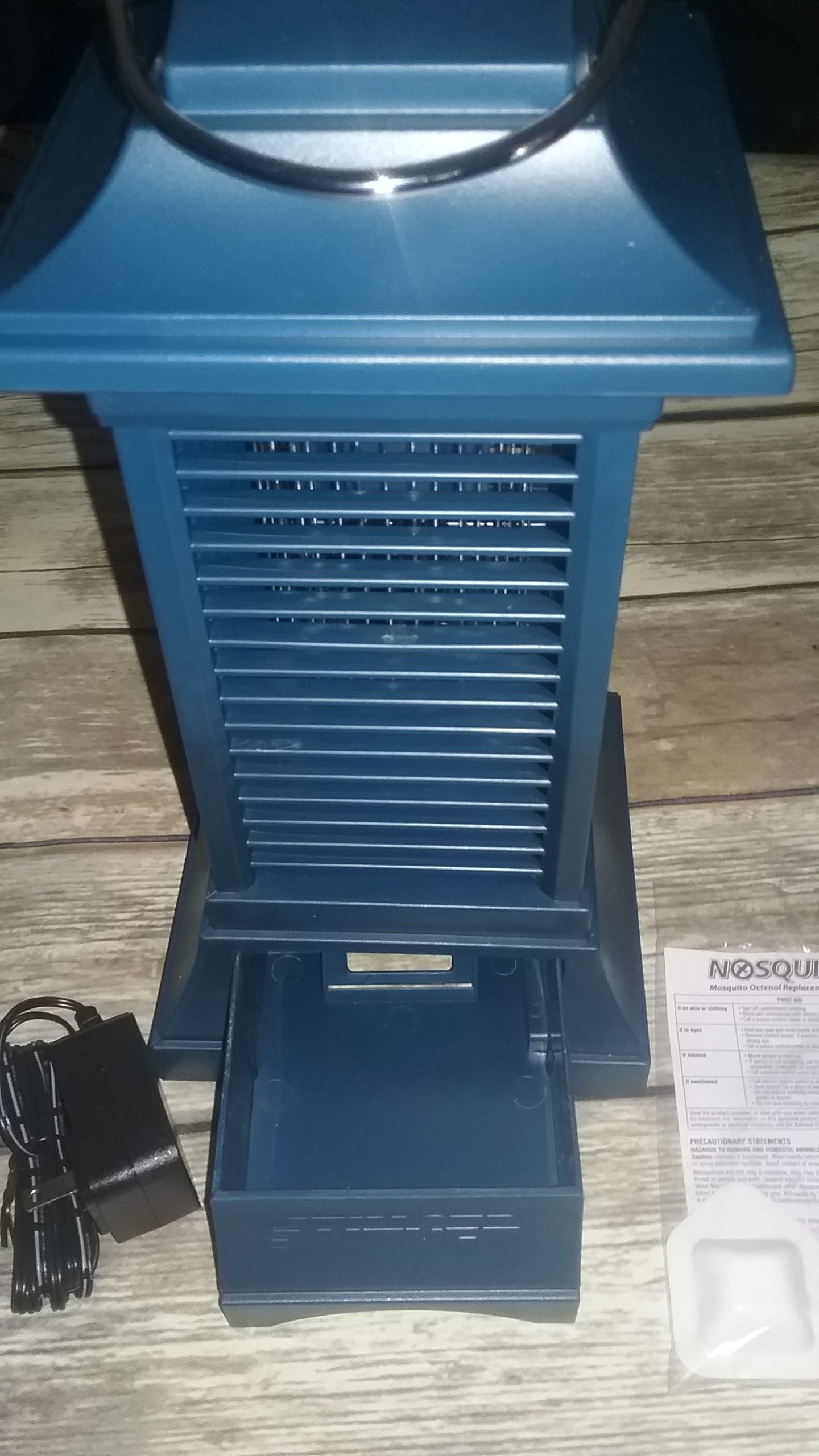 The lantern will cover up to 625 sq. ft. which is about the size of a 25 x 25 patio, deck or camping space and it has a removable tray. Let those mosquitoes know they have to be invited to the summer night events or they will be zapped!!
Here are more specifics about the Stinger Cordless Insect Zapper Lantern:
Portable, cordless and rechargeable
UV Black light attracts & kills 40% more insects such as mosquitoes, moths, flies, beetles & more*
Covers up to 625 sq. ft. approximately the size of a 25×25 patio, deck or camping space
Up to 3.5 hour run time, 3 hour recharge time
Lantern-only feature  LED light for accent lighting
Quiet zapping operation
Decorative lantern style to complement outdoor décor
For outdoor use
Includes Nosquito® Mosquito Octenol Replacement Lure to boost mosquito attraction
Also available in red and blue and teal
Don't forget to visit STINGER website so you can see their wide selection of Zappers.
Howdy everyone, I just wanted to inform you that I was not compensated for this post. However, I did receive a product from the company below and the opinions expressed in this post are 100% my own. I am disclosing this in accordance with the FTC guidelines. All prize fulfillment will be provided by Sponsors.