Spoil Your Dad This Father's Day With These Great Father's Day Gift Ideas!
Disclosure: I was not compensated for this post. However, I did receive a product from the company and the opinions expressed in this post are 100% my own. I am disclosing this in accordance with the FTC guidelines.
Hammacher Schlemmer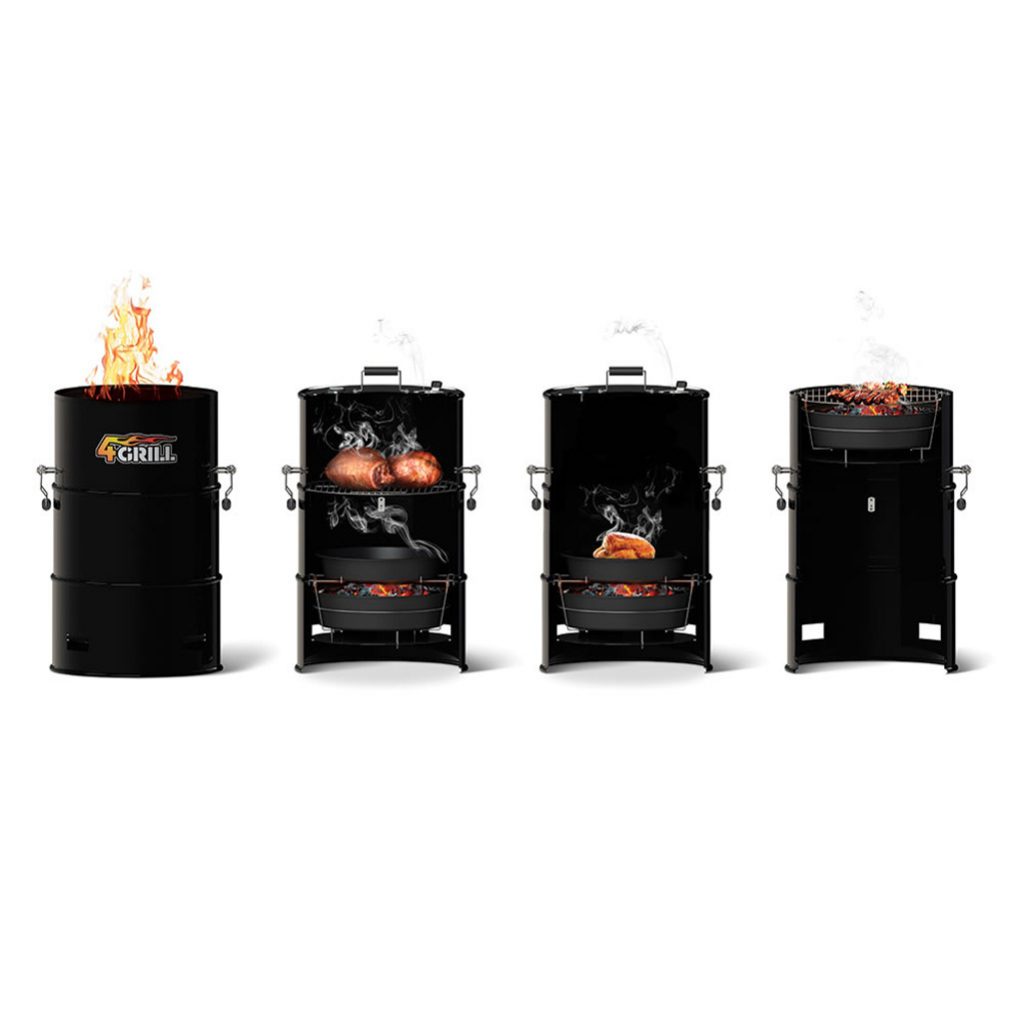 Dad's all over the world will love this barbecue barrel outdoor grill, smoker, slow cooker, or fire pit. Its versatile functionality eliminates the need for multiple outdoor cooking devices and the unit compresses down to 1/3 of its size for easy portability and storage.
Its stainless-steel grate provides a 20 3/4″ diam. grilling surface and removes for smoking fish or meat vertically from four included ceiling hooks. It maintains an internal temperature between 176º-248º F for 5-10 hours—ideal for slow-cooked barbecue—and has an exterior temperature gauge. Vented steel lid removes to create an open fire pit. Kick start Dad's Father's Day with a barbecue with his family and friends
Available at Hammacher Schlemmer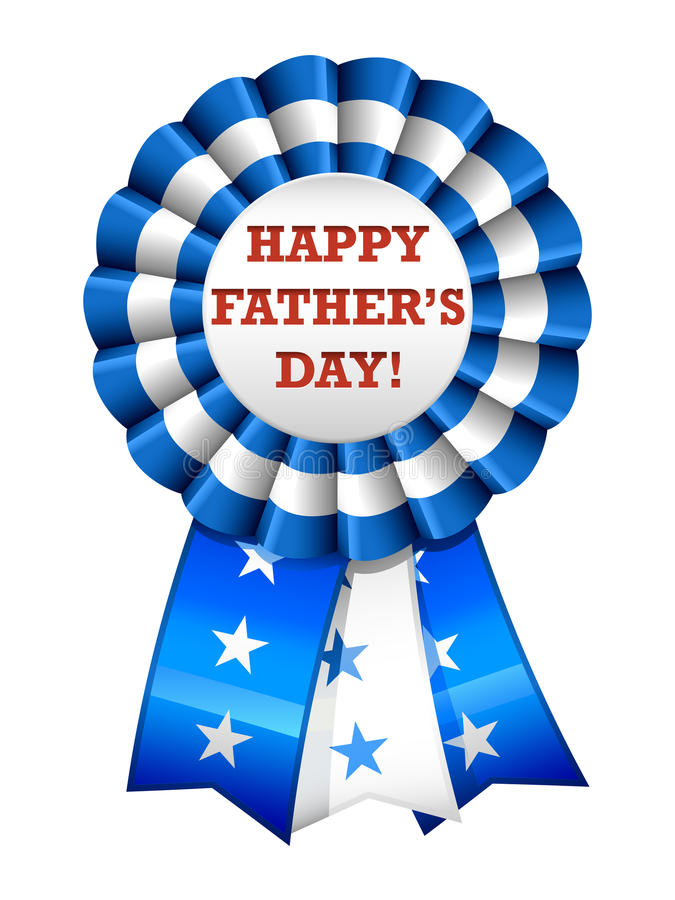 HotLogic Electric Lunchbox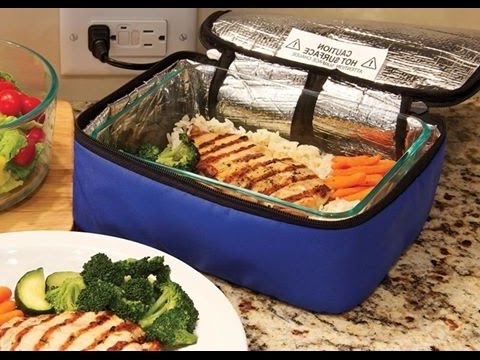 Revolutionizing the hot meal experience! The patented Hot Logic Mini is a personal portable oven great for the office, the job site, the campsite or anywhere you have an outlet. Now you can enjoy fresh-cooked hot meals, reheated meals or perfectly cooked prepackaged meals anywhere. The Hot Logic Mini slowly and evenly heats your meal to preserve moisture and enhance flavor. No super-hot overcooked edges, no frozen centers and no worries about sharing a dirty microwave. Available in four colors, heat reflective interior, Reinforced seams, durable double, smart shelf technology, ultra-energy efficient, suitable for plastic, metal, glass, aluminum foil and cardboard containers! UL CSA certified Available at HotLogic Electric Lunchbox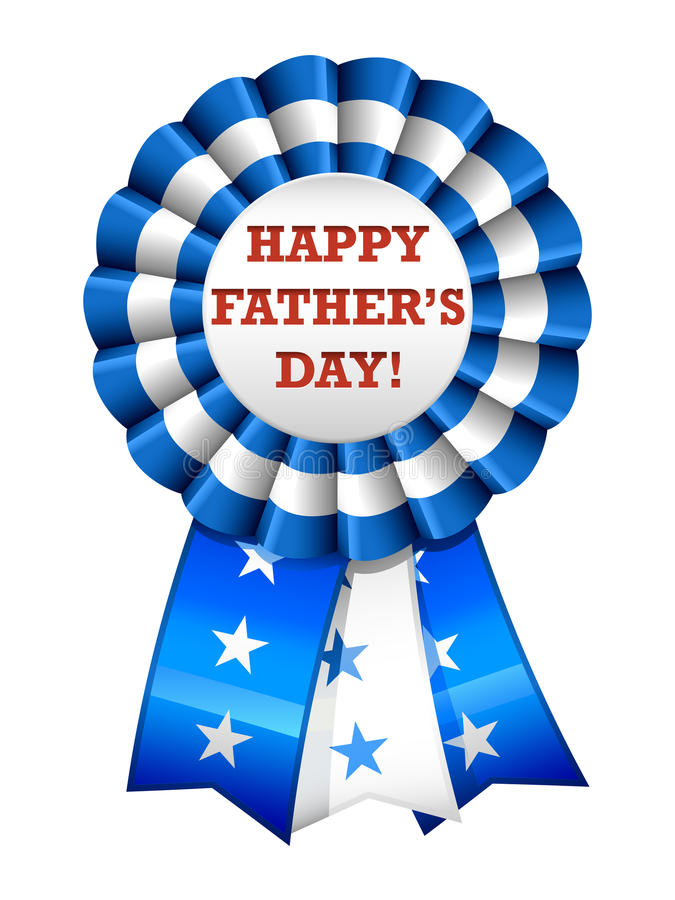 The GROMMET 3-in-1 Portable Jump Starter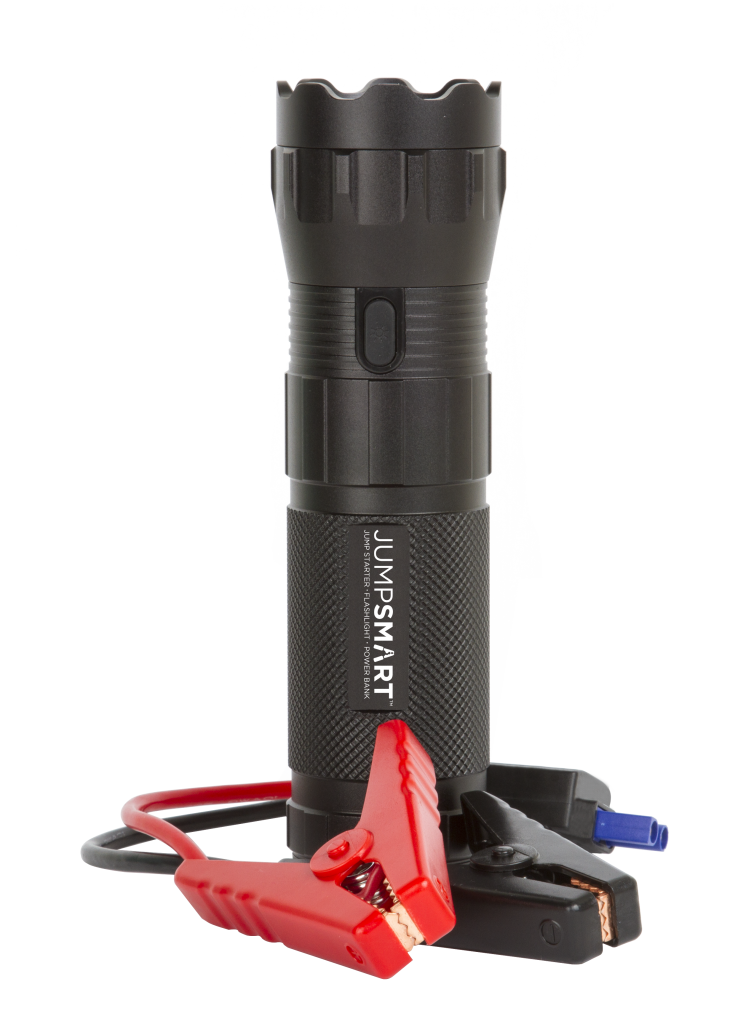 JumpSmart is there when you need it for an emergency. This single unit combines a 37000 mWh jump starter, 330 Lumen flashlight and a power bank in one device. The JumpSmart is powerful enough to jump start 4, 6 and up to 8-cylinder engines and even works on boats, motorcycles, and lawn mowers! The Smart Jumper Cables have 10 built-in safety features with audible alarms and visual safety indicator lights to warn of any improper connection. The flashlight has a 495ft reach and features 4-modes: high, low, SOS, and strobe.
The power bank charges your USB devices, including phones and tablets fast with the patented SmartSpeed Technology at 2.4A output. Use it at home and take it on-the-road to help ensure peace of mind everywhere you go! The package includes (1) JumpSmart, (1) Set of Smart Jumper Cables, (1) Heavy-Duty Case with Printed Instructions, (1) Wall Charging Adapter, (1) Car Charging Adapter, (1) Protective Sleeve with Printed Instructions. Available at The GROMMET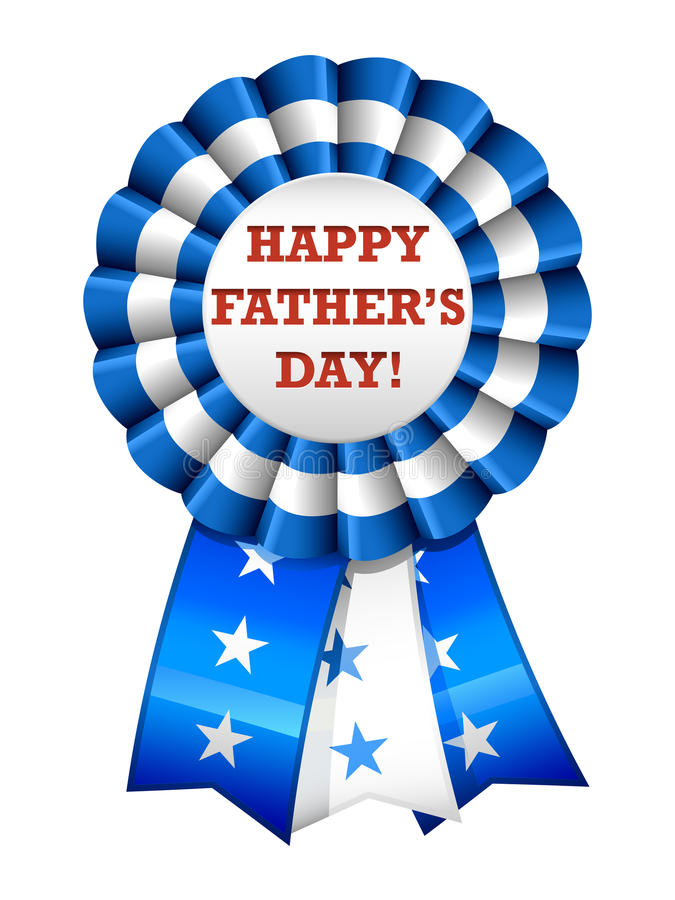 Cubii Jr. Compact Elliptical w/ Display Monitor & Mat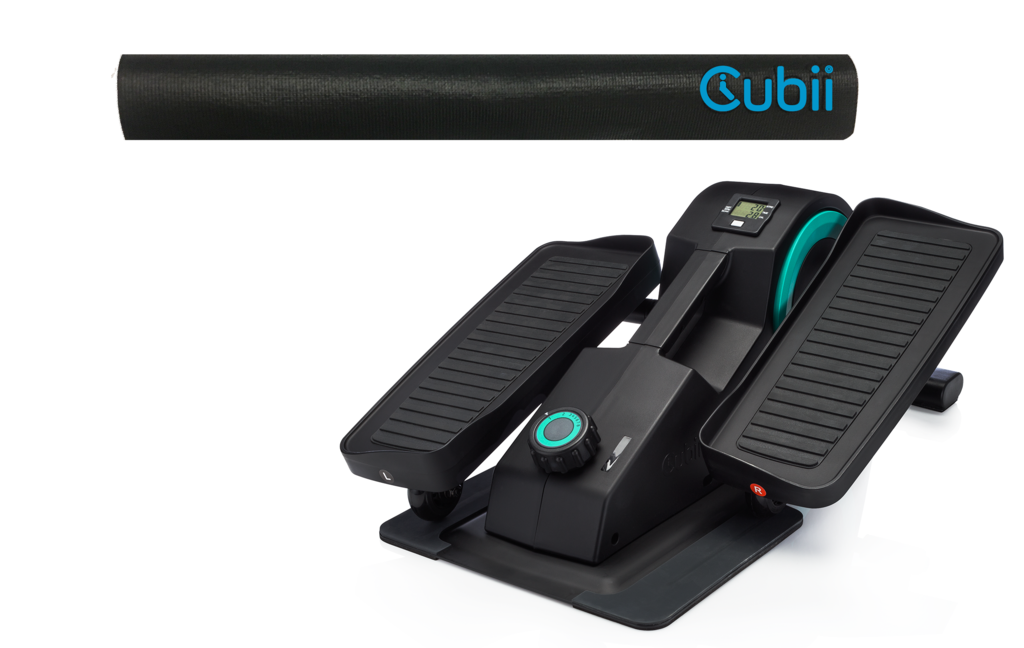 Cubii Jr. takes the excuse out of "I just don't have time." Built specifically to be used while sitting, Cubii Jr. is a NEAT™-certified product which helps you stay active throughout the day. NEAT™ stands for the science of Non Exercise Activity Thermogenesis, developed by Mayo Clinic. Because of Cubii Jr.'s quiet and compact design, workout in your favorite chair at home or easily slip Cubii Jr. under your desk to discreetly workout at the office. Know how well you're doing in real time with the built-in display monitor which records time, calories, distance, strides and RPM. Cubii Jr.'s patented ergonomic design helps you go beyond the calorie count to engage your core, hip flexors, glutes, quads, hamstrings and calves, improve your posture and energy levels. In a recent study conducted by leading obesity experts, when compared to stationary sitting, Cubii Jr. increased participant's energy expenditure by 84.5%. Available at Cubii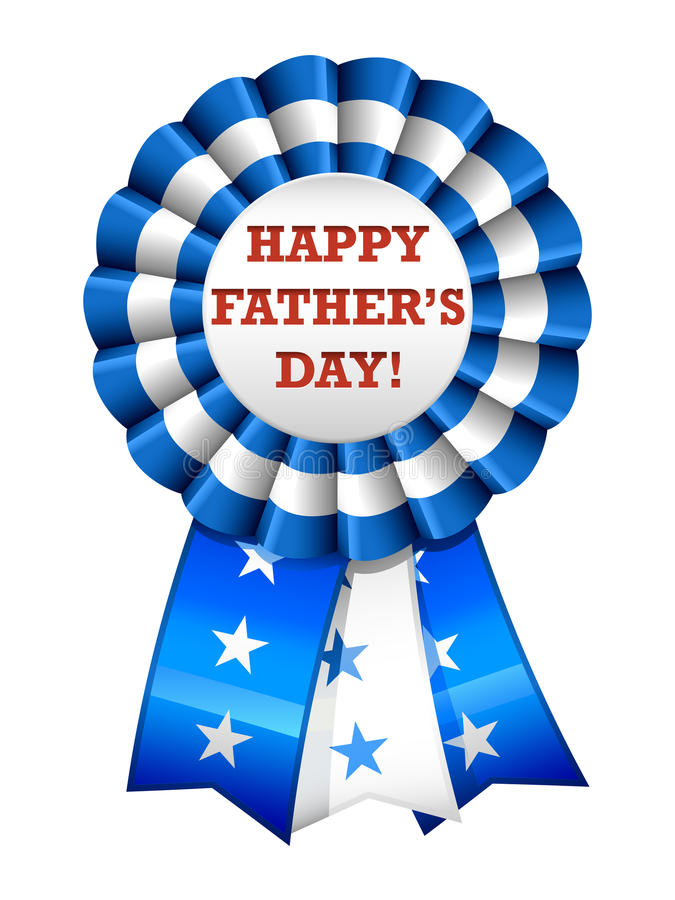 FosPower's PowerActive USB PowerBank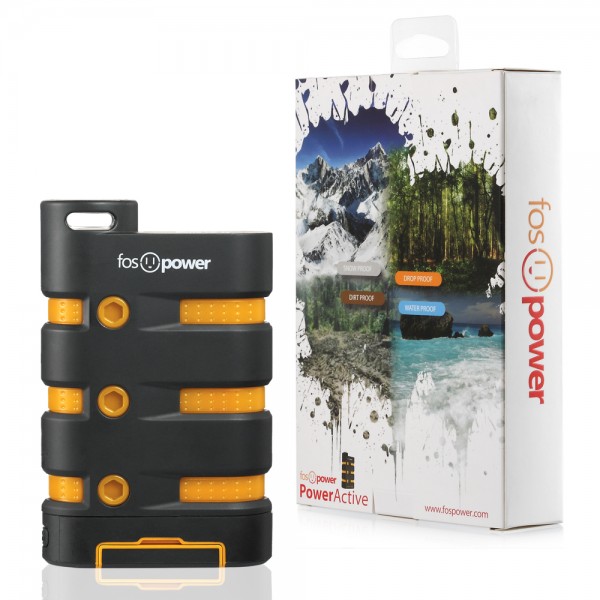 This High Capacity Power Bank is a Rugged high capacity 10200mAh power bank (2.1A Power Output). It's a perfect portable charger for smartphones, tablets and portable electronic devices.
It's just what you need, TOUGH, STURDY, AND RUGGED. The FosPower battery pack is designed to be snow proof, dirt proof, drop proof and water proof. Great mobile battery back up for catastrophic event like hurricane, tropical storms, flood, earthquake, tornadoes etc.
The power bank has built-in short-circuit, over-charge, and over-heat protection. The portable charger also comes with LED flashlight, compass, and a Carabiner.
The external battery charger is certified to be dust and water resistance for up to 3ft/1m for 30 minutes under water. Available at FosPower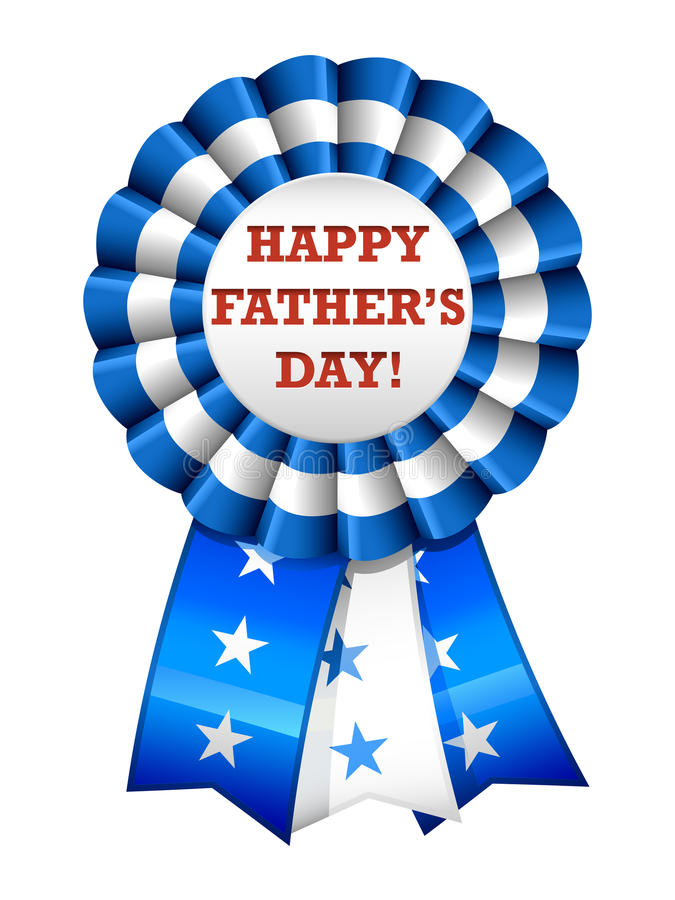 Yeti Nano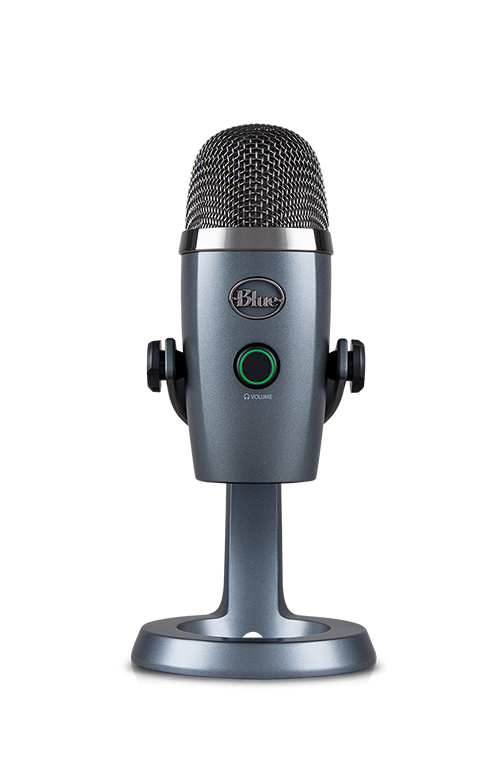 Yeti Nano is a premium USB microphone designed for broadcast-quality podcasting, YouTube productions, game streaming, Skype/VoIP and voiceover work. Inspired by the #1-selling Blue Yeti microphone, Yeti Nano features 24-bit sound quality, a compact design, and plug 'n play operation for instant streaming with your PC or Mac.
The premium finish looks great on camera and on any desktop. With a no-latency headphone output and controls for headphone volume, mic mute and pickup pattern, Yeti Nano is the essential mic for today's broadcasters.
Yeti Nano gives you the flexibility to record a single source, or multiple sources at once. The mic comes in four sleek styles that look great on camera and on any desktop.
Dad's can now enjoy sounding professional when hosting his podcast, livestreaming, or just shooting his video's.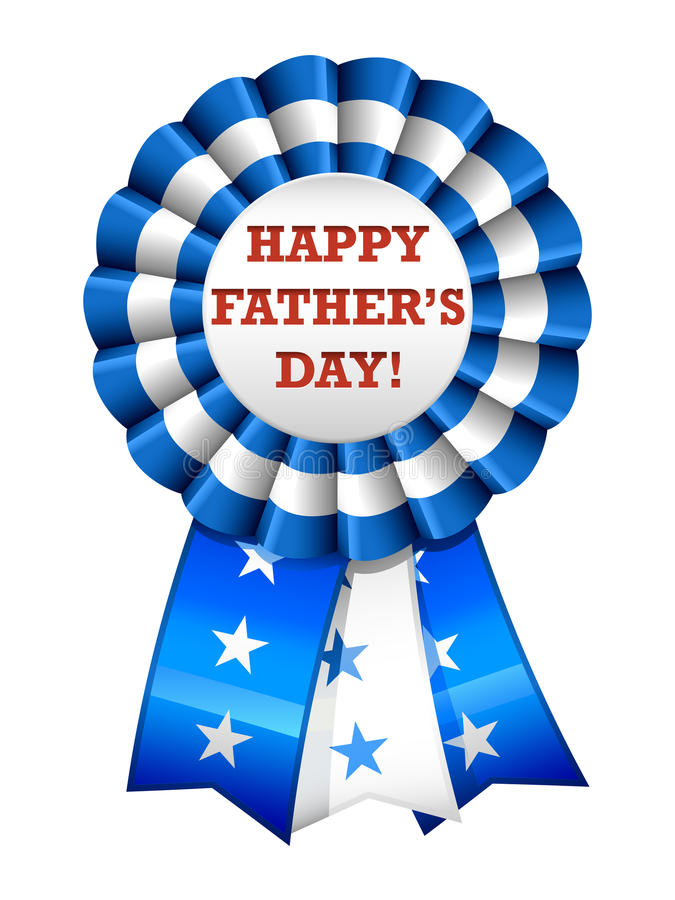 Motorola Talkabout T480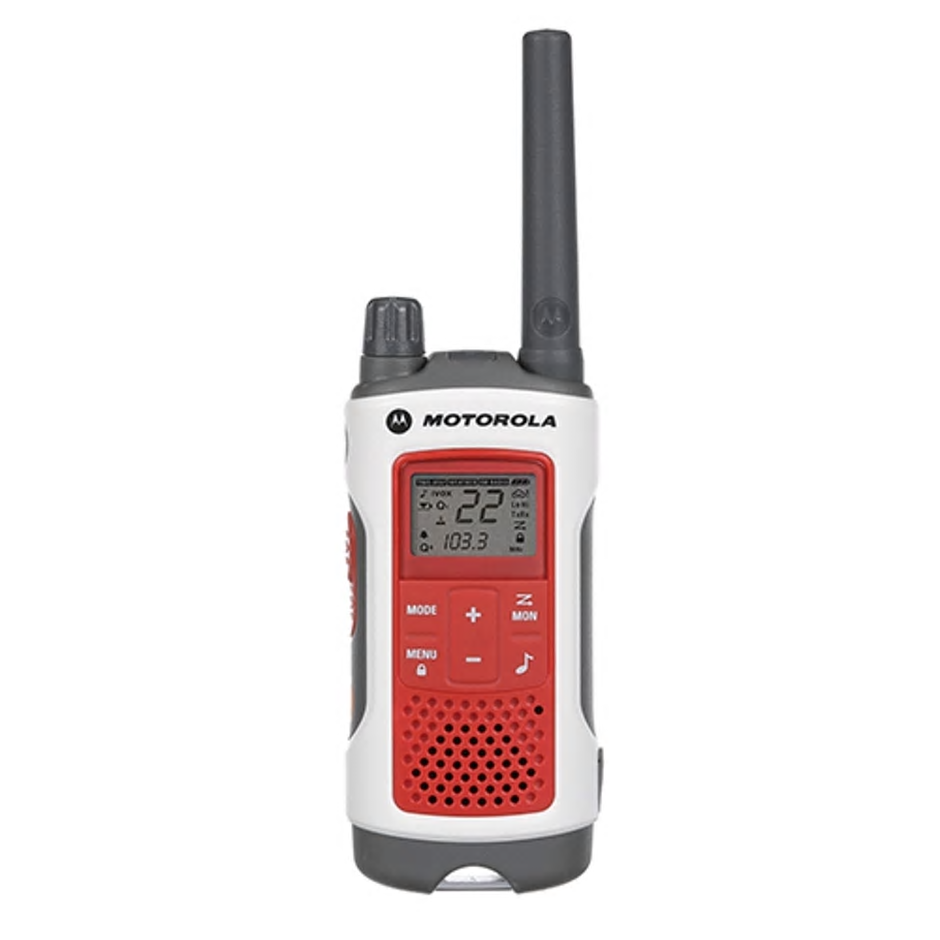 The T480 radio lets you stay connected when the unexpected hits. With its plugged-in, always-on connectivity and instant communication, the T480 keeps you and your family ready for emergency situations. Stay in touch with 22 channels, NOAA Weather Alerts, and FM Radio.
There is a flashlight that also automatically turns on when there is a power outage.  And the T480, features an emergency alert button, safety whistle belt clip, NOAA weather channels for continuous updates and alerts, an FM Radio and up to 35-mile range.  The color is white/red just like the American Red Cross colors.  Families can take them on the road, to the park, camping, etc.  and still stay connected to changing weather conditions.  Plus in the event of a power outage when cell phones are down, two-way radios are an important and much needed communication tool.  Available at Motorola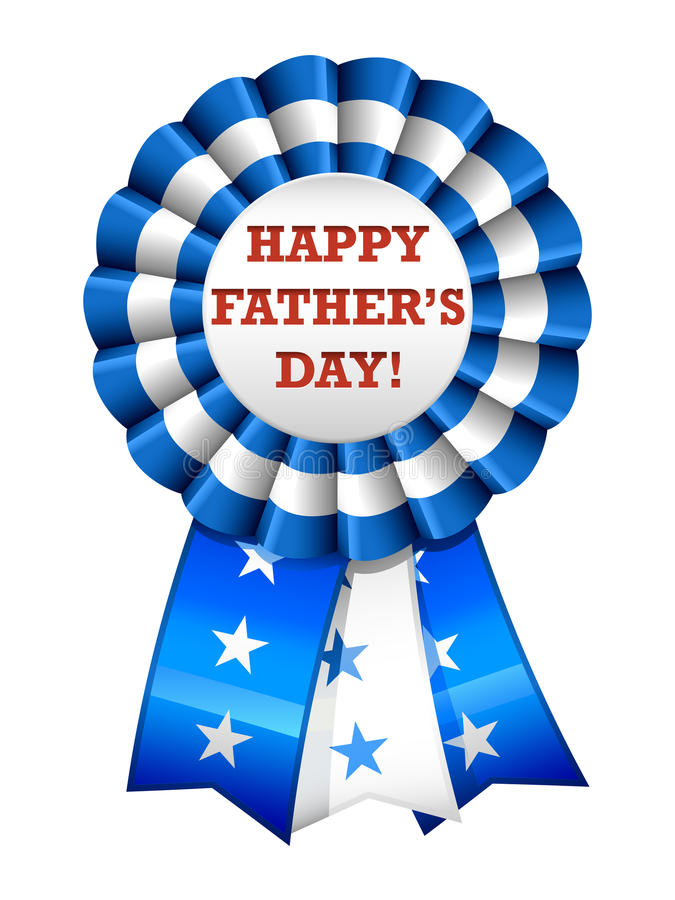 Glamping Hub Getaway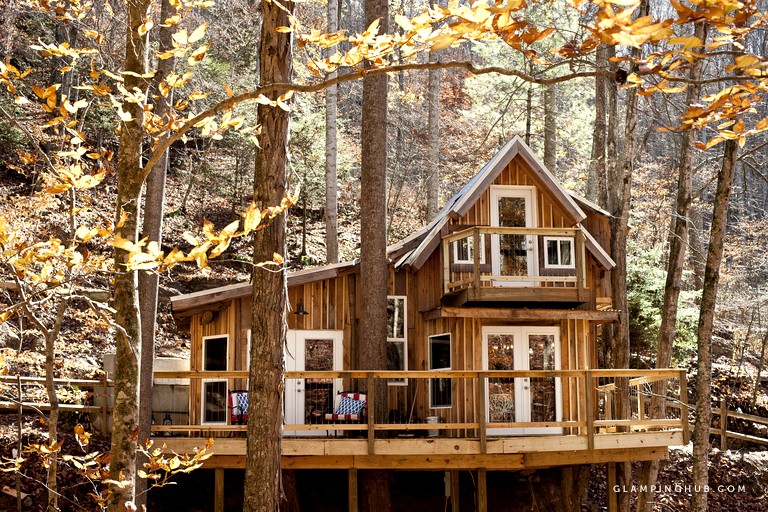 Give Dad a outdoor experience he'll never forget from Glamping Hub. With more than 35,000 listings, Glamping Hub is the leading online booking platform for unique outdoor accommodations. More importantly, Glamping is a one-of-a-kind experience where you'll get to choose an extremely unique accommodation. With five-star amenities and unbeatable outdoor access, glamping is where luxury meets simplicity. Looking for memorable experience, Glamping Hub has you covered. Whether it's a weekend getaway with the family or a romantic trip with a partner, guests know when booking through Glamping Hub they are guaranteed a unique, authentic accommodation built with integrity and love. Booking Available at Glamping Hub. Glamping Hub has offered a $50 discounted code for one lucky Dad.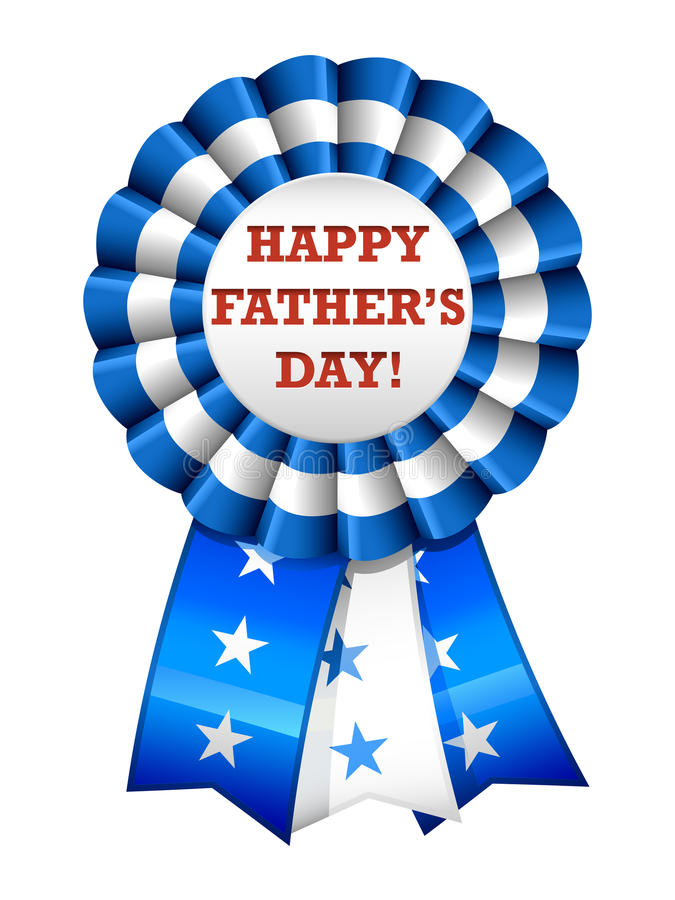 Leaf® Plus Indoor Amplified HDTV Antenna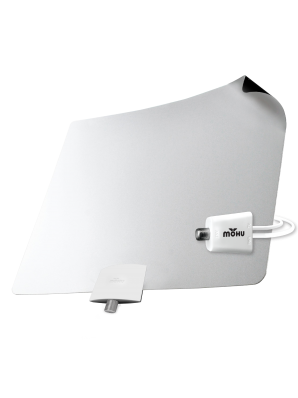 Mohu Leaf Plus amplified indoor TV antenna is capable of delivering the clearest high-definition picture possible – noticeably better than cable and satellite providers. You can watch over-the-air networks in your area without paying a monthly fee, including 94 of the 100 most-watched TV shows for free with Mohu Leaf Plus. Depending on your specific location, you can receive networks like ABC, CBS, FOX, NBC, PBS, The CW, Univision and more.
At Mohu, they pride themselves on providing the highest quality products and strive to continually innovate. Leaf Plus offers powerful performance with its integrated FirstStage amplifier to our flagship non-amplified Leaf TV antenna. With our new FirstStage amplification technology, customers can enjoy a wider range of channels with better reception and less pixilation. Available at Mohu.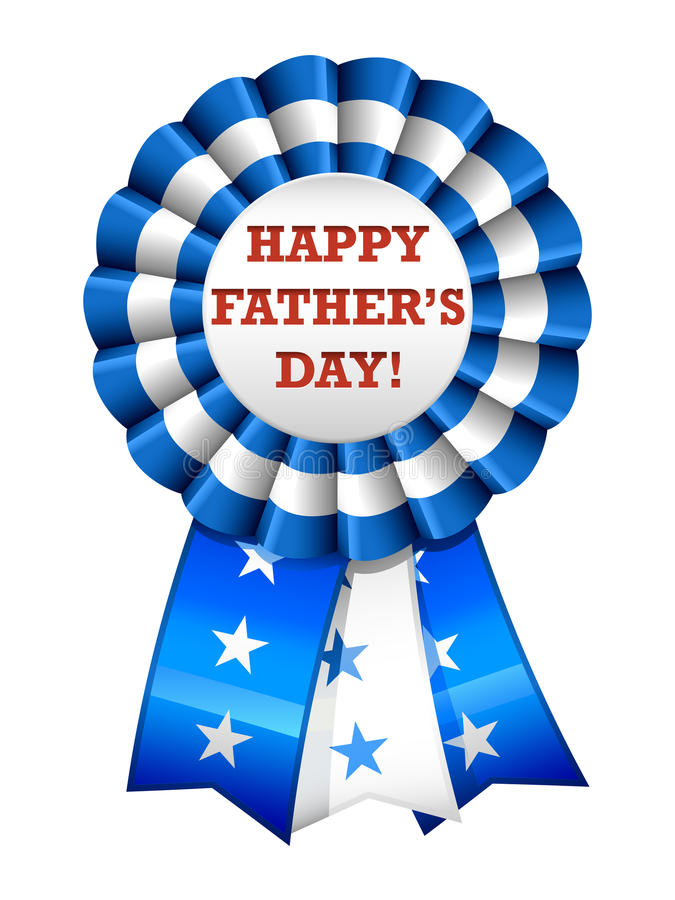 Retro Mini by VQ | Radio & Bluetooth Speaker with AM/FM & HD Radio, Dual Alarm Clock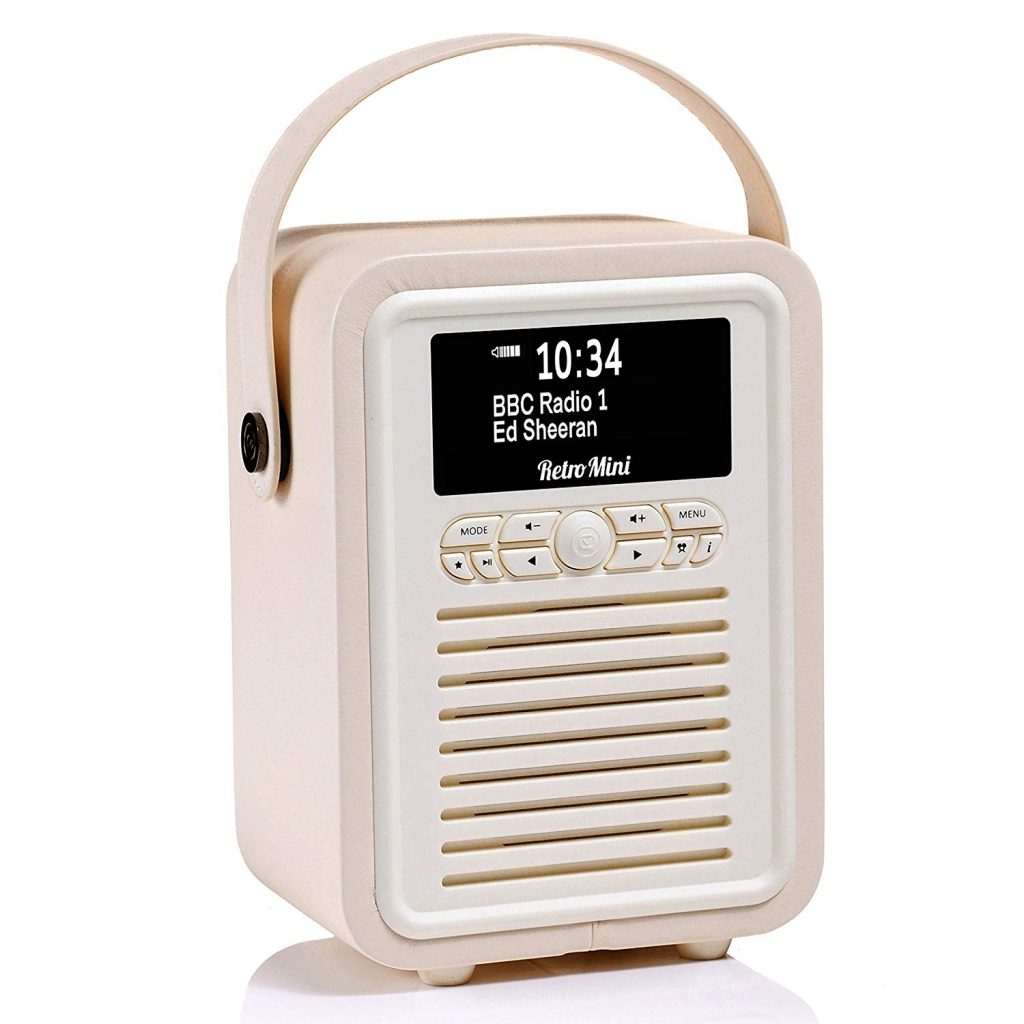 Retro Mini by VQ is small but perfectly formed Radio & Bluetooth Speaker with a perfect balance of vintage style and modern functionality making it irresistible especially when it comes in a comprehensive choice of colors to perfectly fit your home. Retro Mini features HD Radio along with traditional AM/FM, meaning you can listen to all the available stations broadcast in your area. It's easy to find your favorite stations with a convenient auto-scan and the option to save up to 90 radio presets for easy recall. If you've never tried HD Radio before you're in for a treat with digital sound quality, more programming from your favorite stations and best of all it's subscription free. Available at AMAZON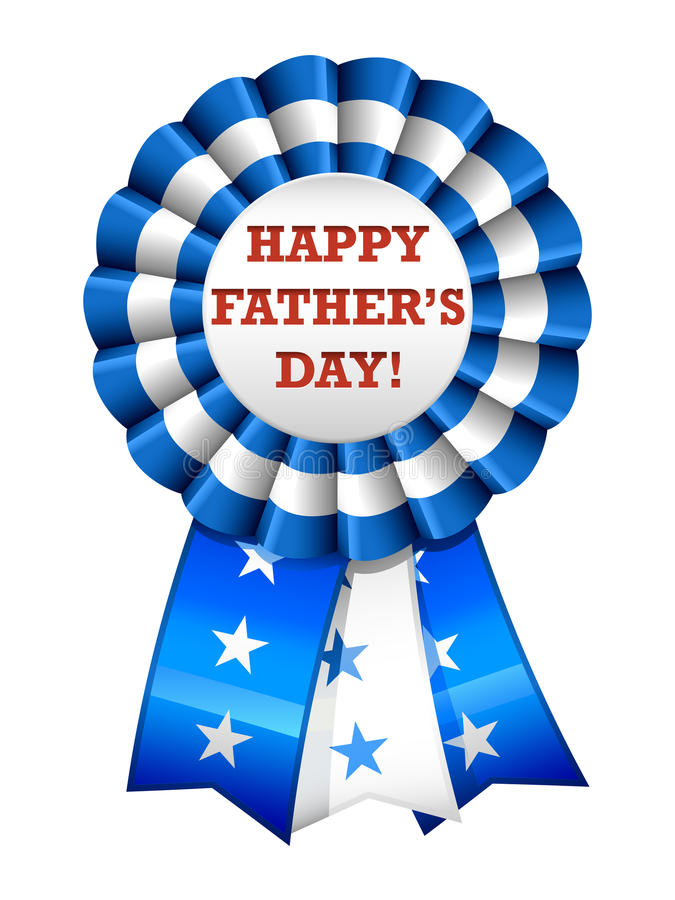 Capresso Iced Tea Maker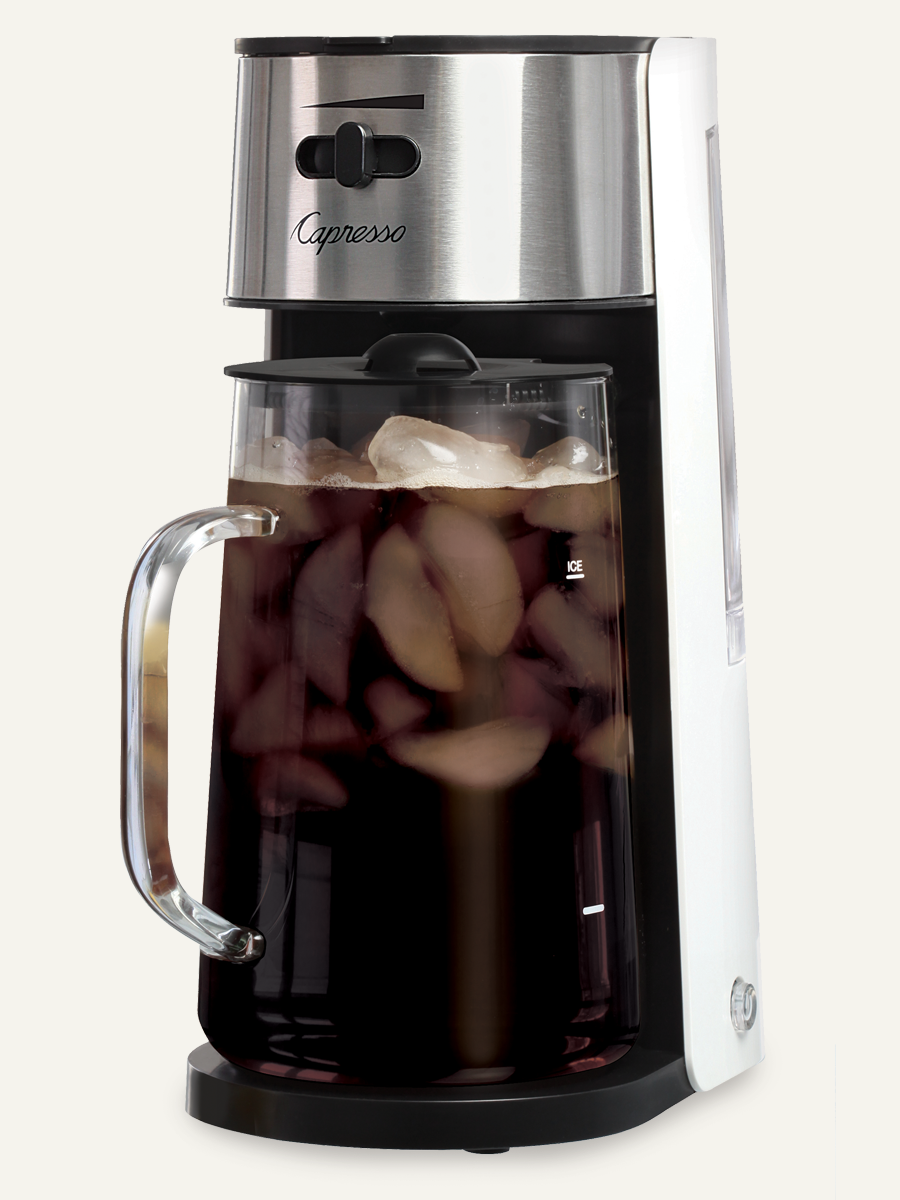 After Dad has settled down for the day he can sit back and enjoy a nice cold glass of tea. Custom brew a refreshing pitcher of iced tea at the touch of a button with the Capresso Iced Tea Maker. Iced tea can be served and stored in the beautiful glass pitcher. Add your favorite loose tea or tea bags to the reusable filter. Removable water tank can be filled directly at the sink for convenience. Fill the glass pitcher with ice to the ice level marking on the pitcher prior to brewing. You can also add fresh or frozen fruit before or after brewing for a refreshing tea blend. Adjust the brew strength with the slide on the front of the machine, for stronger tasting tea slide lever to the right. Serve iced tea directly from the pitcher that can also be stored in the refrigerator after brewing. The ice maker comes with a 80 oz. (2.5 qt.) glass pitcher with removable lid and an easy-pour spout. Flavor enhancer adjusts brew strength from mild to strong taste. Removable permanent filter for loose tea or tea bags. Dishwasher-safe glass pitcher, permanent filter and removable filter basket and much more.  Available at Capresso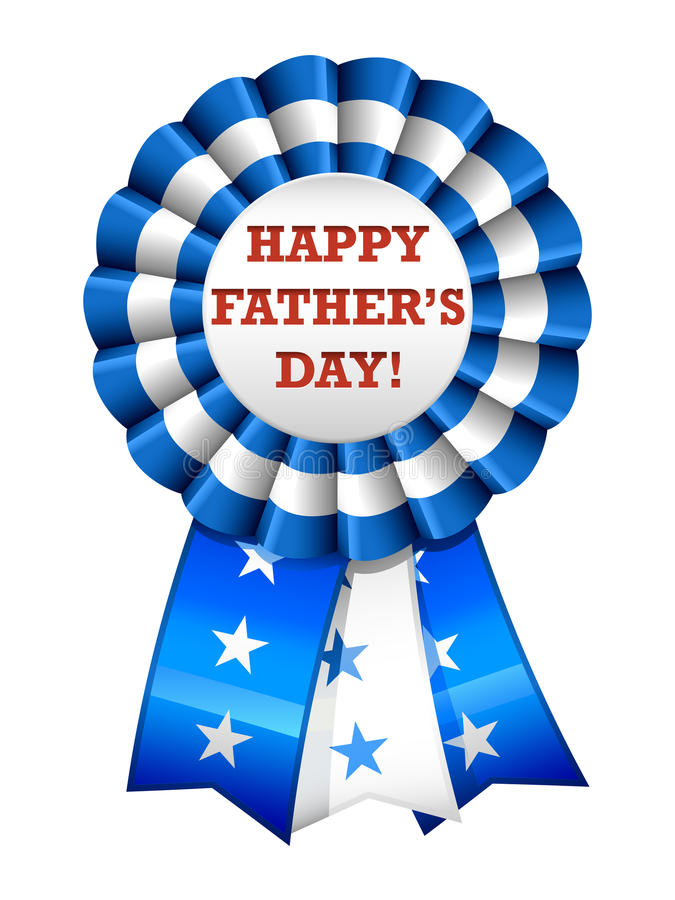 Brooklyn Cloth
Brooklyn Cloth has been clothing men with stylish clothing since 2011. Brooklyn Cloth is a fashion-forward line in the "fast fashion" junior's market, co-founded by Daron Jacob while working with Urban Outfitters and Tilly's. This Father's Day Brooklyn Cloth has dad's covered with lot's of cool trendy clothing.
This Black & White American Flag Tee will put your boy in the right spirit-the American spirit! The tee features a vintage American flag running across the front and back. Details include soft jersey material, American flag design and modern fit.
Brooklyn Cloth
Black Yarn Dye Space Dye French Terry Jogger Shorts will be great for any outdoor or indoor activity They will be dad's number one soft French Terry Black Jogger Shorts to go to. These are great for the gym or running errands on the weekends.
Details include yarn day space dye fabric, elastic waistband with drawstrings, side open pockets and true fit.
The Black Yarn Dye Space jogger shorts are machine washable and made of 60% Cotton & 40% Polyester. Available in sizes Small to XL and are Available at Brooklyn Cloth
Brooklyn Cloth
Boys Blue Striped Poplin Shorts at Brooklyn Cloth are made of 98% cotton and 2% Spandex. They can be worn with a nice shirt and a nice pair of summer sandals.
Brooklyn Cloth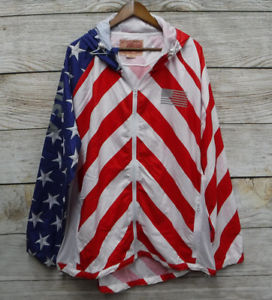 Brooklyn Cloth has such a great variety of cool clothing for both dad and son. This Father's Day both dad and son can be trending with a matching pair of shorts, a shirt and don't forget to add this unique American Flag Windbreaker.
When you are getting ready for anything "Merican or USA this light weight windbreaker will be your favorite to wear by the pool or watching fireworks on the boardwalk. Details include stars + stripes print allover, USA printed on the sleeve, attached hood with draw cords, two side zip pockets and modern fit. You can find all these items Available at Brooklyn Cloth
A Gift Personalized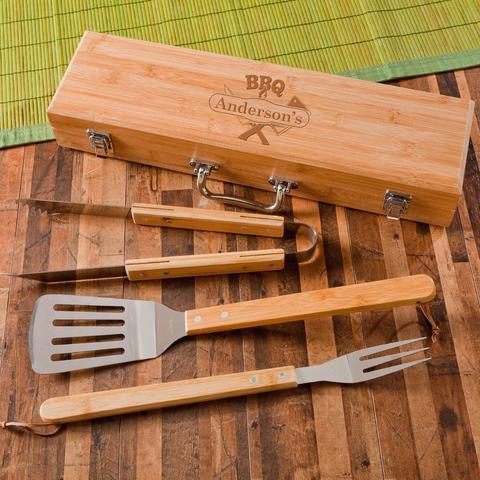 Looking for something unique for dad. Check out this Personalized Grill Set – BBQ Set – Bamboo Case – Groomsmen Gifts. This Monogrammed BBQ Grilling Set with Bamboo Case is the perfect gift for anyone who loves to entertain at the grill or even as a Father's Day or wedding party gift. The grilling set is lightweight, has great transportation for your spatula, fork, and tongs, and is kept in top notch condition with protection from the high-quality bamboo case. Each case is equipped with securing latches and a rugged handle.
Item Specifications:
• Crafted utensils made from durable, rust resistant stainless steel for an extra-sturdy quality
• Stay Cool handles with durable brass rivets
• Hand wash to preserve the wood handles and stainless steel
• Case measures 19 5/8″ x 5 1/2″
• Laser engraved up to 1 line up to 15 characters
• Choose from 6 design options: Stamped, Modern, Circle, Chef, Knives, Steak. Available at A Gift Personalized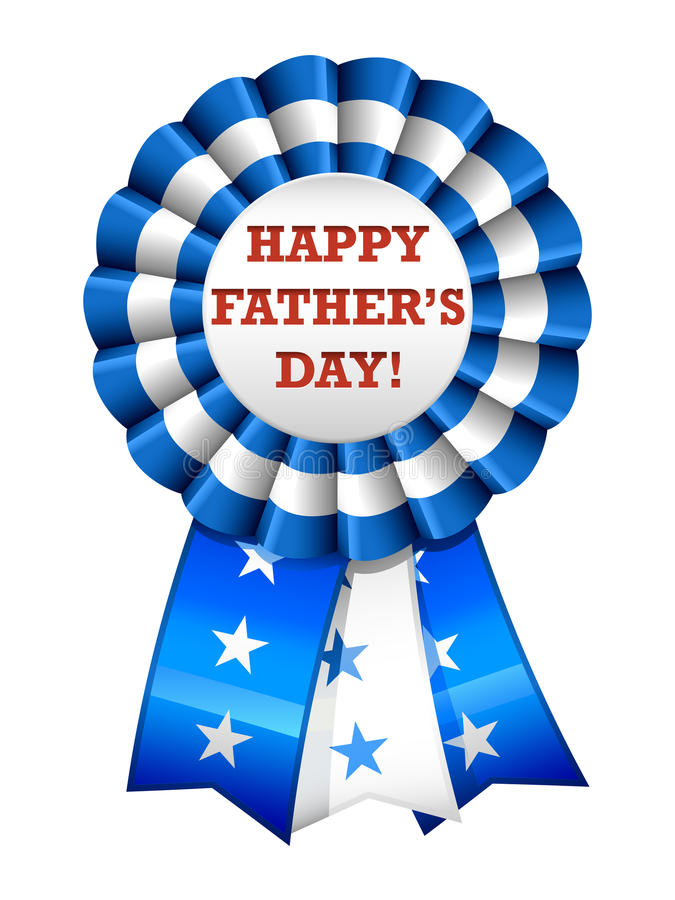 Arrow Fastener products
Here are some great tools for your dad this father's Day from one of the leading American tool brand companies. ARROW PT18G  Pneumatic Brad Nailer. The PT18G is the perfect companion for most small trim and interior molding work. The non-marring rubber tip helps protect the project surface and the contact safety prevents misfires.
Made of lightweight die cast aluminum, it's easy to handle, yet durable enough for consistent use. Plus the nail indicator window lets users see when brads are running low and the easy to use magazine makes reloading a breeze. Available at ARROW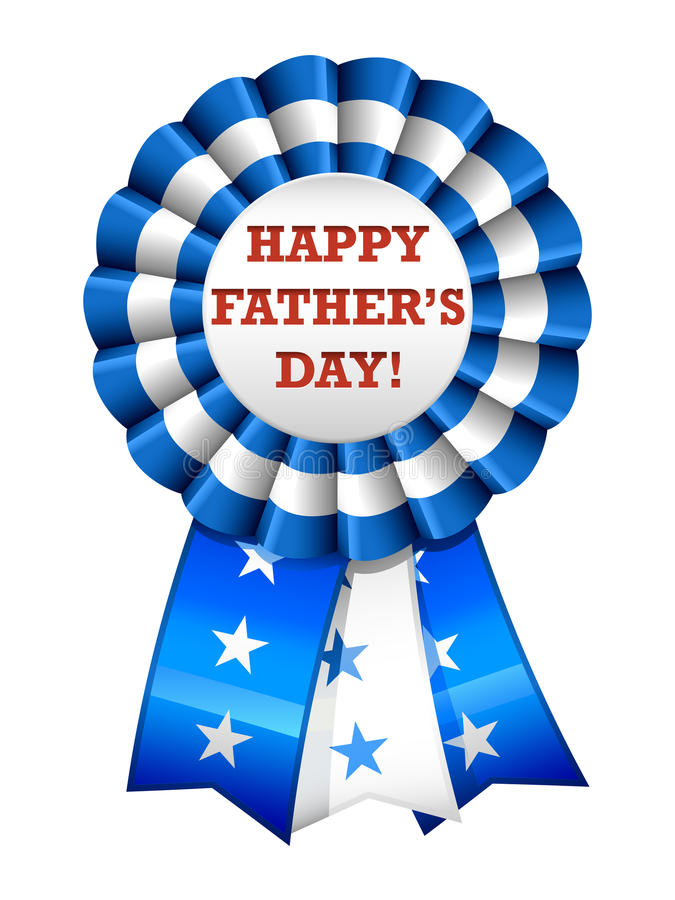 ARROW T50  Heavy Duty Staple Gun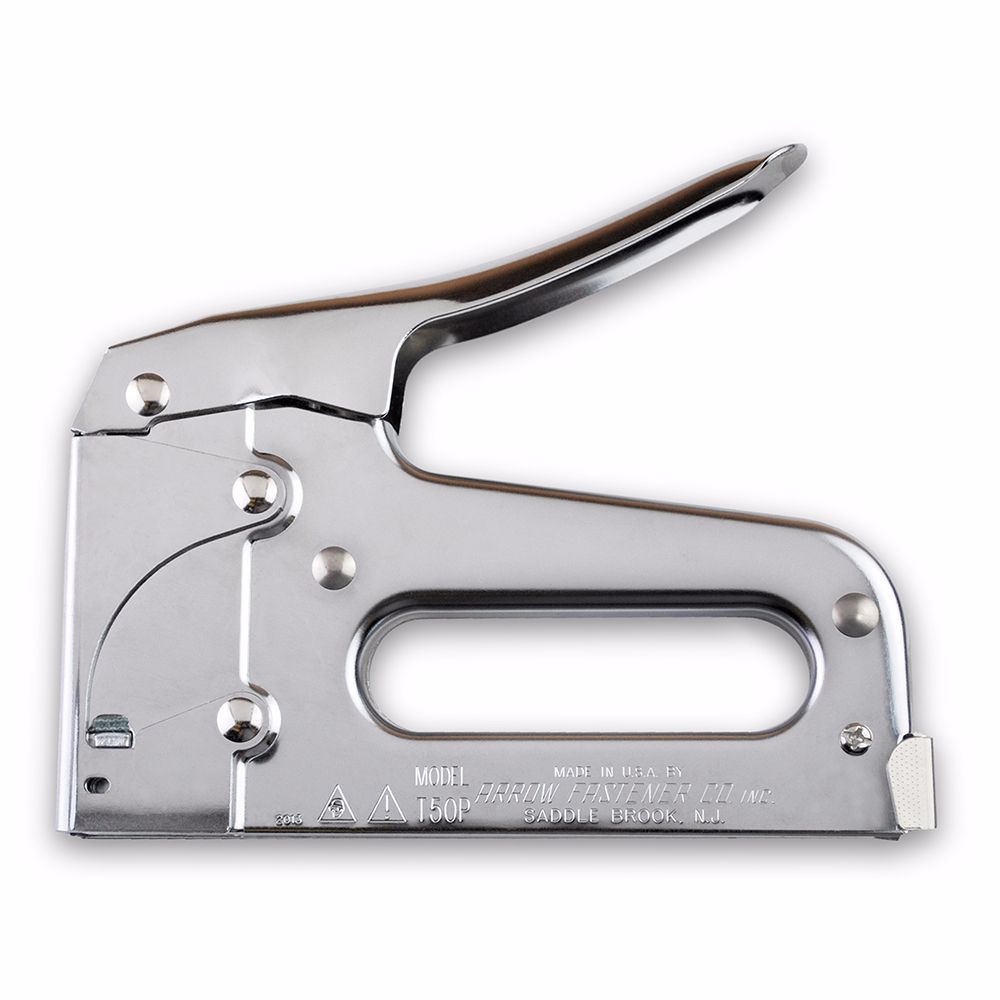 Arrow's iconic model T50 is America's best-selling staple gun. Proudly made in the USA, it features an all chromed steel housing, jam resistant mechanism, powerful coil spring, staple viewing window, and steel working parts hardened in a 1,500 degree furnace.
The number one choice of generations of professionals and homeowners alike, the Arrow T50 has become legendary for its uniquely American blend of functionality, dependability, and sheer ruggedness.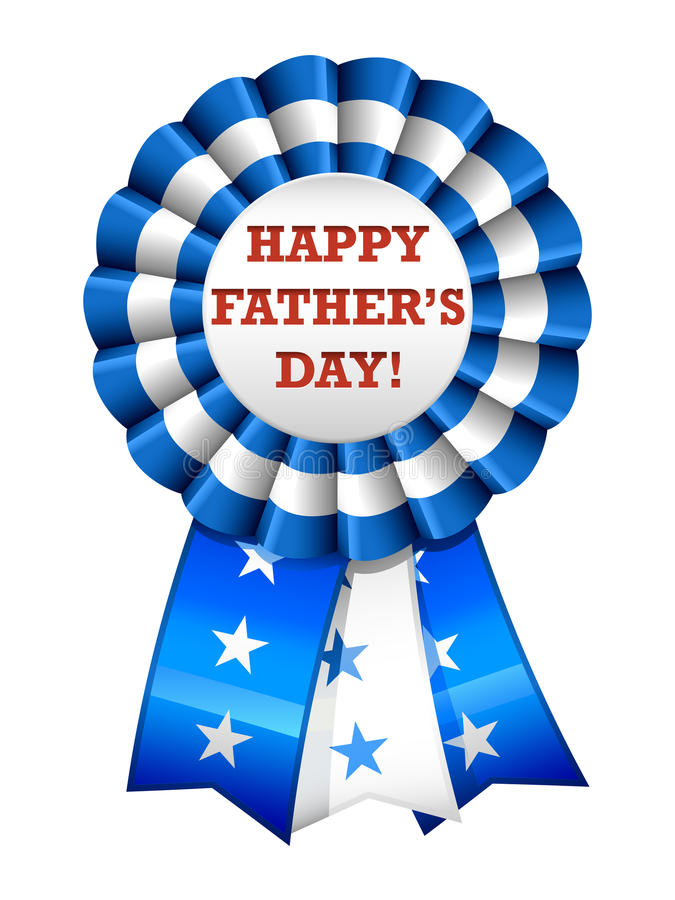 ARROW SL24D  Staple Lifter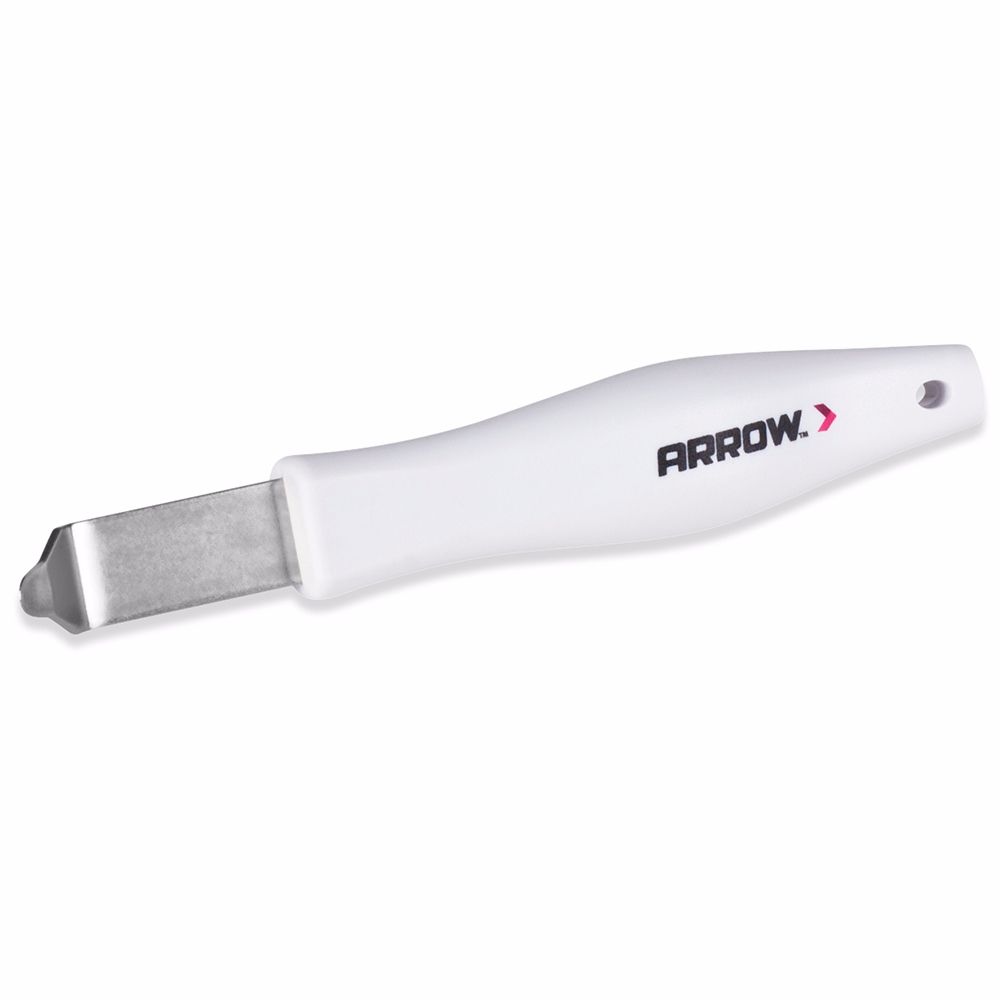 The new Arrow Staple Lifter is a handy, must-have tool for removing staples quickly, cleanly and safely. The hardened steel body stands up to even the toughest staples while the lightweight ergonomic handle provides a comfortable grip for confident handling.
The angled, rounded point of the lifter makes it easy to get under staples without damaging or gouging the work surface. Perfect for upholstery and furniture refinishing projects.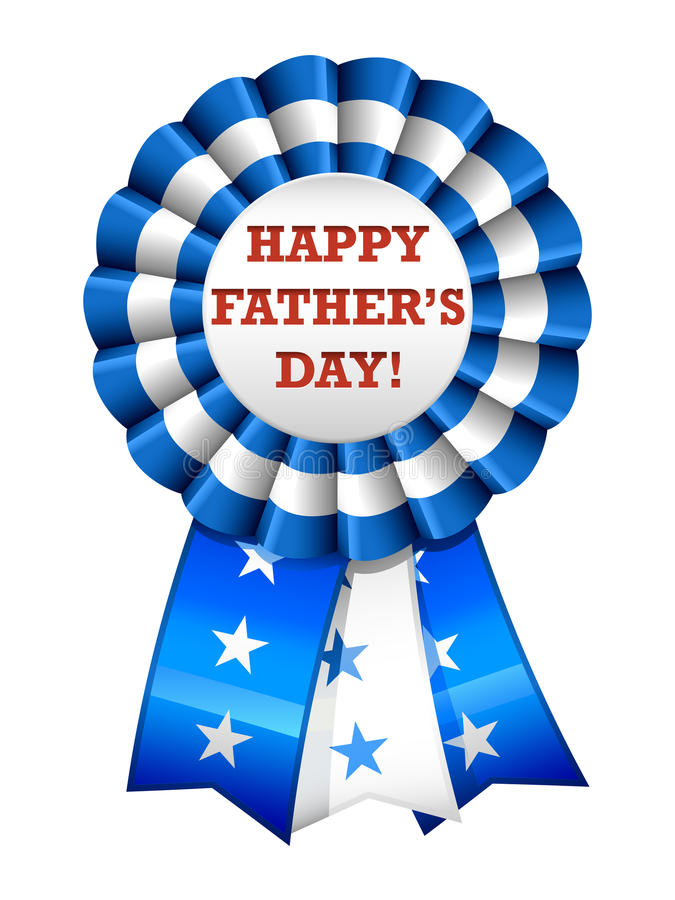 Arrow T-50 Staples Multi-Pack, 1875 Count
With this multi-pack you get three sizes of staples, 1/4″, 3/8″, and 1/2″. These staples are the world's best-selling heavy duty staple platform.
Made to deliver exceptional holding power, these staples are used for all heavy duty stapling applications — from installing insulation, housewraps, and roofing underlayments to upholstering fine furniture and window treatments.
Arrow 50MP staples are made to precise specifications on state-of-the-art equipment.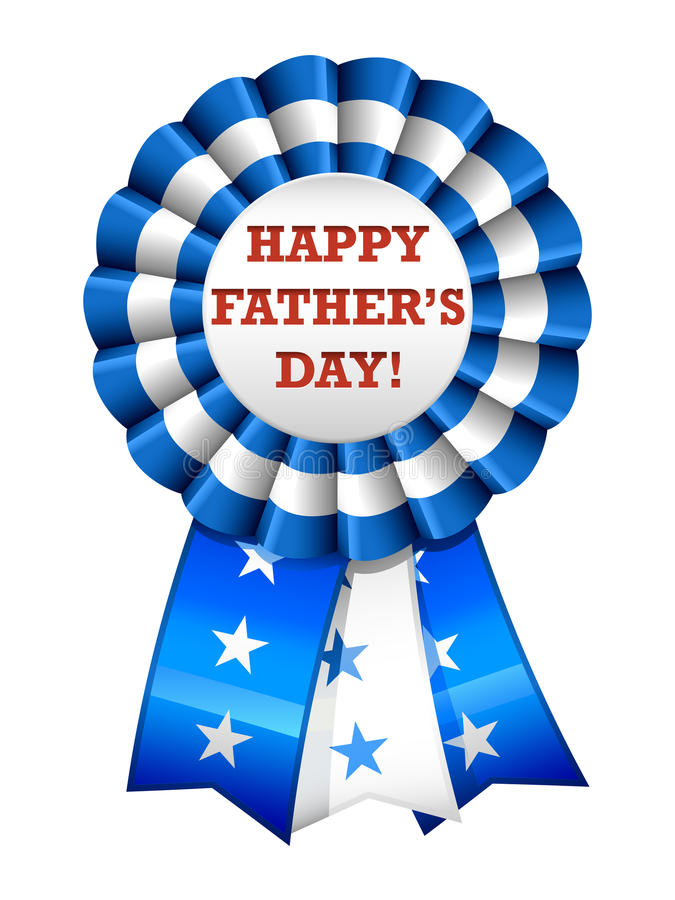 TRI- Total Resources International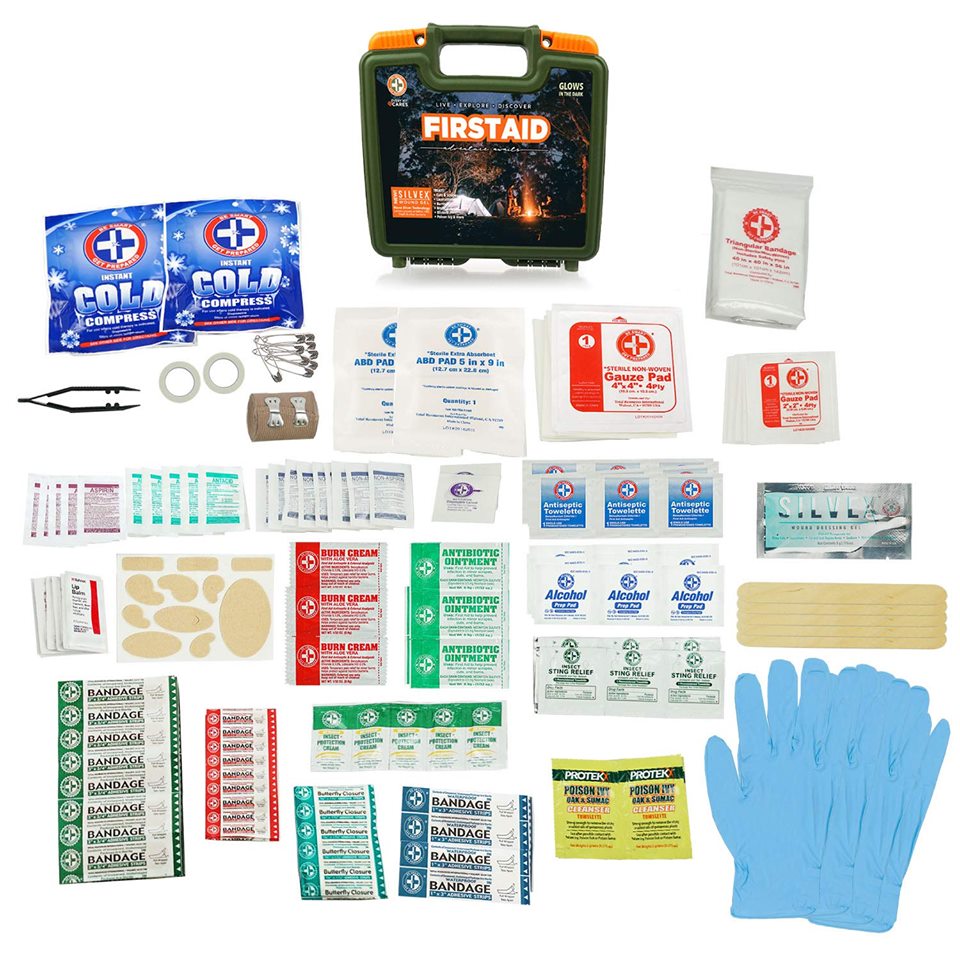 Here are some awesome be smart, get prepared emergency kit gift ideas for your dad. It's so important to always be prepared for an emergency or a disaster no matter if you're traveling, at a roadside, hiking, camping, or at home. This Father's Day TRI- Total Resources International wants to make sure all dads are prepared for any emergency that may come their way.
Be Smart Get Prepared" 255 pc. Outdoor first aid kit offers a comprehensive assortment of first aid supplies for your outdoor activities. The kit includes treatments for poison Ivy, insect bites, minor burns, blisters and more. Packaged in a durable plastic case with easy-slide latches, the kit also features a hi-visibility glow label so you can easy find your kit in the dark. So for your next outdoor adventure or family camping trip, "Be Smart Get Prepared" with TRI's 255 pc. Outdoor first aid kit. Available at TRI- Total Resources International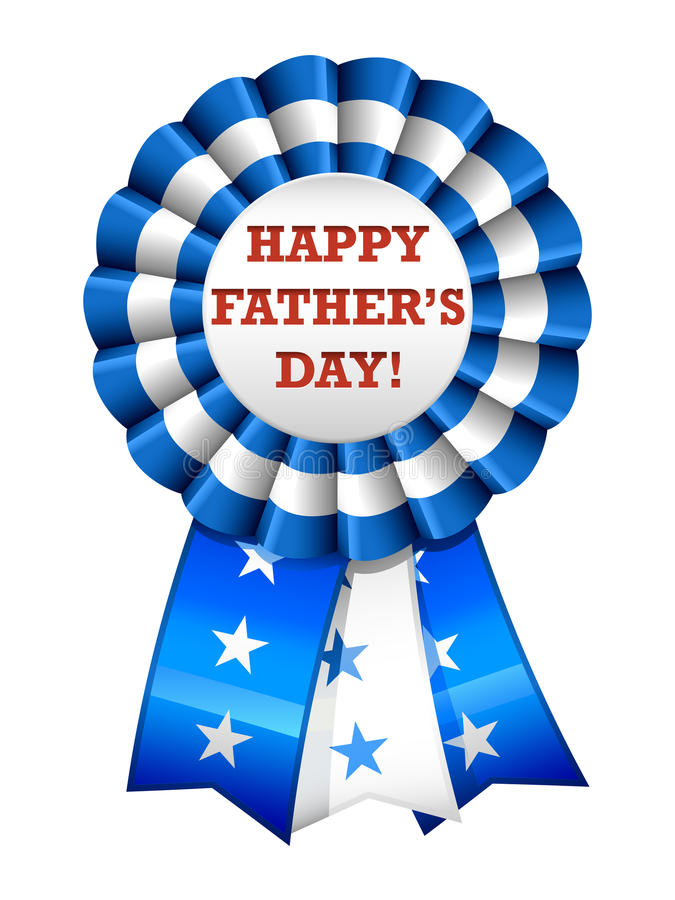 Be Smart. Get Prepared. First Aid Kit 123 Pieces.
Be Smart Get Prepared 125 pc. first aid kit contains advanced wound care gel, Antiseptic wipes and alcohol wipes, sting relief wipes, burn cream. antibiotic ointment, sunscreen, lip ointment, poison ivy wipes, instant cold compress , sheer bandages, blister pads, butterfly closures, waterproof bandages, sterile gauze pads, sterile trauma pads, waterproof tape, cotton tip applicators, safety pins, wood splints, emergency blanket, tweezers, first aid guide and one pair of gloves.
Yes, it's true all of these items are located right within this small emergency bag.
Available at TRI- Total Resources International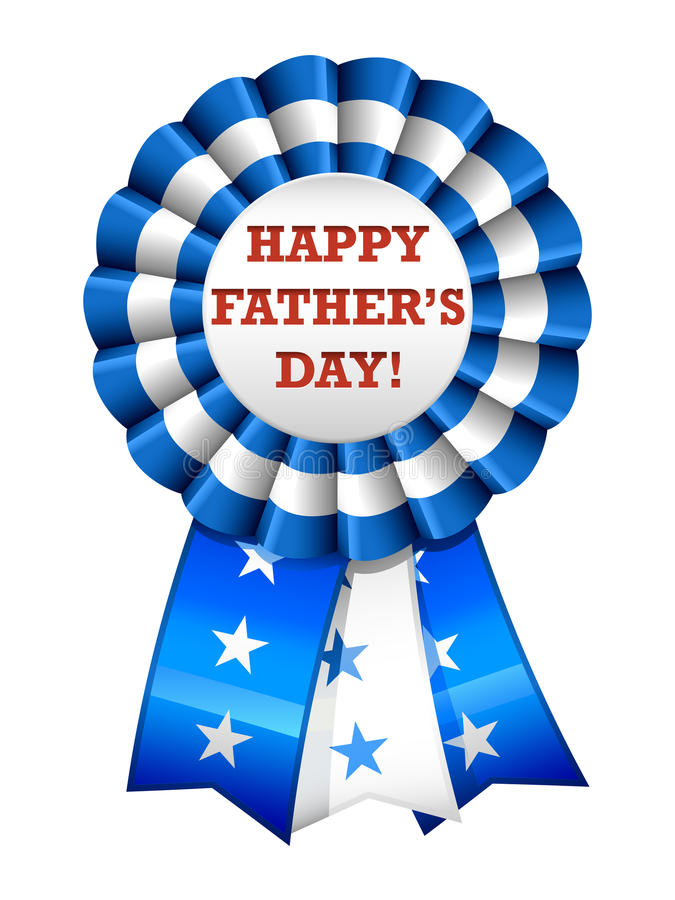 Be Smart Get Prepared Emergency Roadside Kit for All Vehicles. Heavy Duty Nylon Carry Bag. (52 Pieces)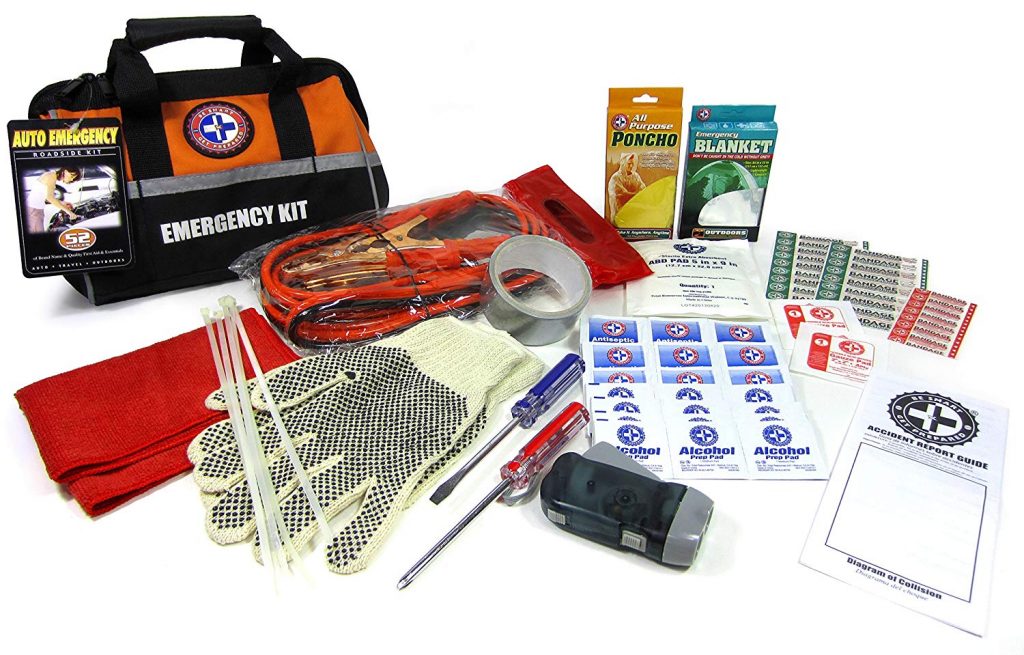 This new emergency road kit from total resources is a must have for every vehicle. This 52 piece kit is ideal for roadside emergencies and packaged in a nylon bag for easy storage and use in any vehicle. This multi purpose kit includes: 10 adhesive bandages (3/4 inch x 3 inch), 5 adhesive bandages (3/8 inch x 1-1/2 inch), 2 sterile gauze pads (2 inch x 2 inch), 1 sterile trauma pad (5 inch x 9 inch), 9 alcohol prep pads,9 antiseptic towelettes, 1 booster cable (12 feet, 10 ga) 5 cable ties (12 inch), 1 duct tape (1.5 inch x 5 yard),1 Phillips screwdriver, 1 slotted screwdriver, 1 shop towel (15 inch x 12 inch), 1 all purpose poncho, 2 cotton gloves with rubber grip, 1 smart flash with blinker,1 accident report form. All easily fits in the trunk or backseat of your vehicle. Available at TRI- Total Resources International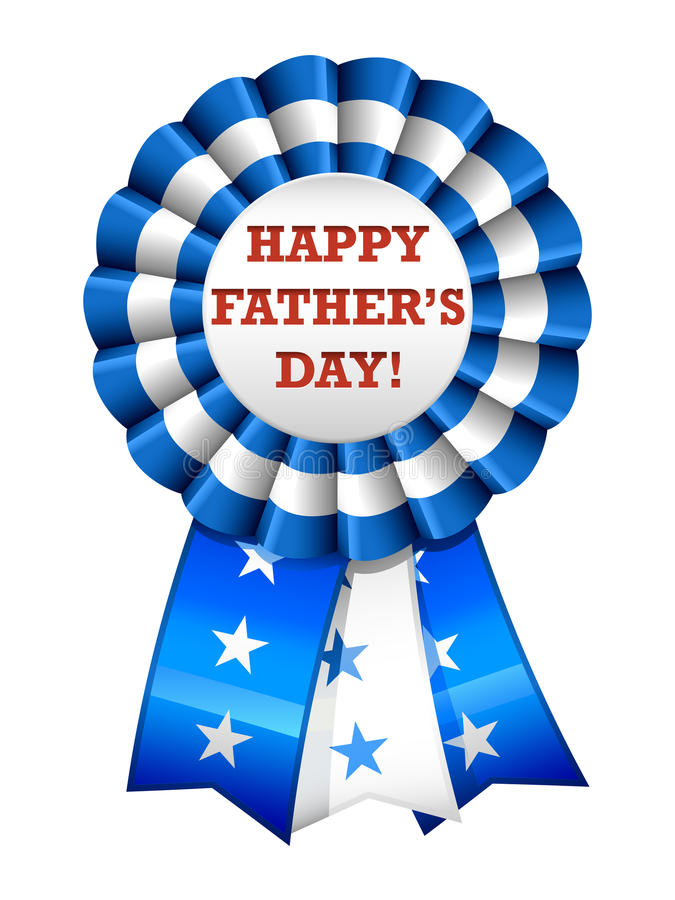 Be Smart Get Prepared 56-pc 2-Person Emergency/Survival Go-Bag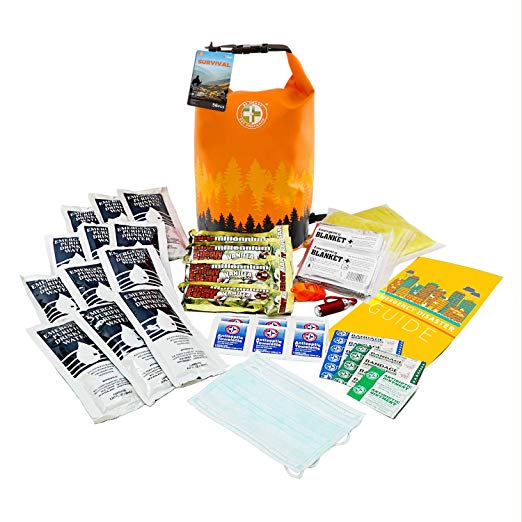 Includes Emergency Survival Essentials: Water, Food, First Aid, Protection, Communication, and Light
U.S. Coast Guard Approved Food and Water for immediate use. Ensures safety and protection from emergency situations like Hurricane, Earthquake, Flood, or Evacuation. Packed in a 5-Liter waterproof dry bag with detachable and adjustable straps . Rugged, sturdy and impact resistant dry bag
What started out as small family-owned business in 1991, Total Resources International (TRI) grew to become one of the leading manufacturers of First Aid Kits and Emergency Preparedness Essentials in the nation. Total Resources International is also known for their outstanding community support. For every kit purchased, you help to Give Back to bringing Hope, Help and Healing to one community. In their calling and election to care for orphans, help the poor, feed the hungry, shelter the homeless, encourage, comfort and urge everyone to live lives worthy of God#EveryKitCares   Available at TRI- Total Resources International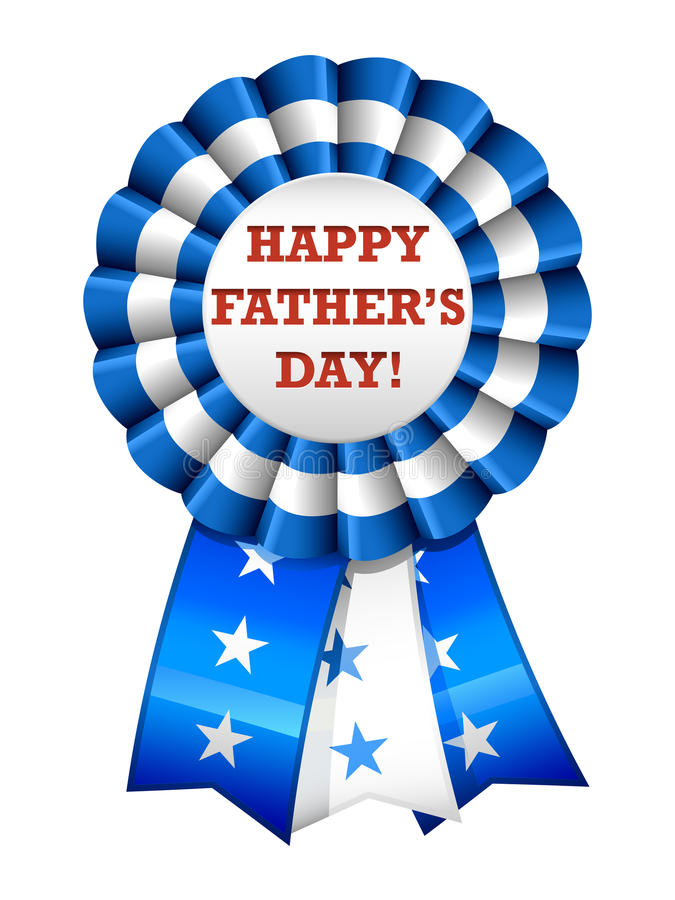 Micro Cotton® Hotel Collection bath linens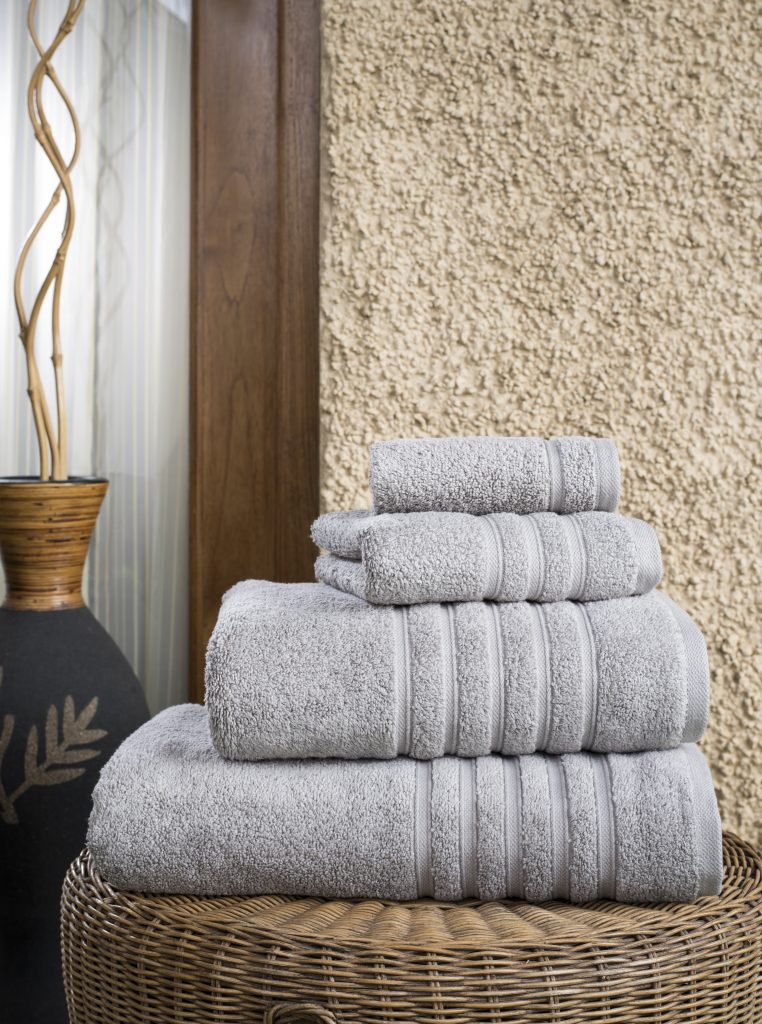 After a long day of fun with the family dad can later relax with a hot shower and dry off with his own set of Micro Cotton Hotel Collection bath linen towels.
Experience a new level of luxury with the Hotel Collection Ultimate MicroCotton® bath towel collection. Ultra-soft and extra-absorbent, these towels make a blissful addition to your bath. In favorite neutrals, gentle pastels and rich jewel tones, the standout selection of shades can accommodate every décor.
All towels are woven using yarns from long-staple cotton for softness and durability. These ultra-soft and extra-absorbent bath towels carry a MADE IN GREEN certification.
The Micro Cotton® Hotel Collection are available in 21 colors to highlight any bathroom décor, machine washable, made with  cotton and created for Macy's.
So remember dads can always use a little TLC pampering on Father's Day too!
Disclosure: I was not compensated for this post. However, I did receive a product from the company and the opinions expressed in this post are 100% my own. I am disclosing this in accordance with the FTC guidelines.