Sleep In Comfort With The Crown Goose Duvet!
I just received a great duvet from
Crown Goose
! When it comes to duvet's I think I may have at least four to five of them and might I say each brand I have is different in so many ways. I have some mostly for the winner season though. So, when I saw that Crown Goose had just what I needed for those chilly nights during the summer I was on board to try it. After all, who wouldn't enjoy a lightweight
duvet for their bed
!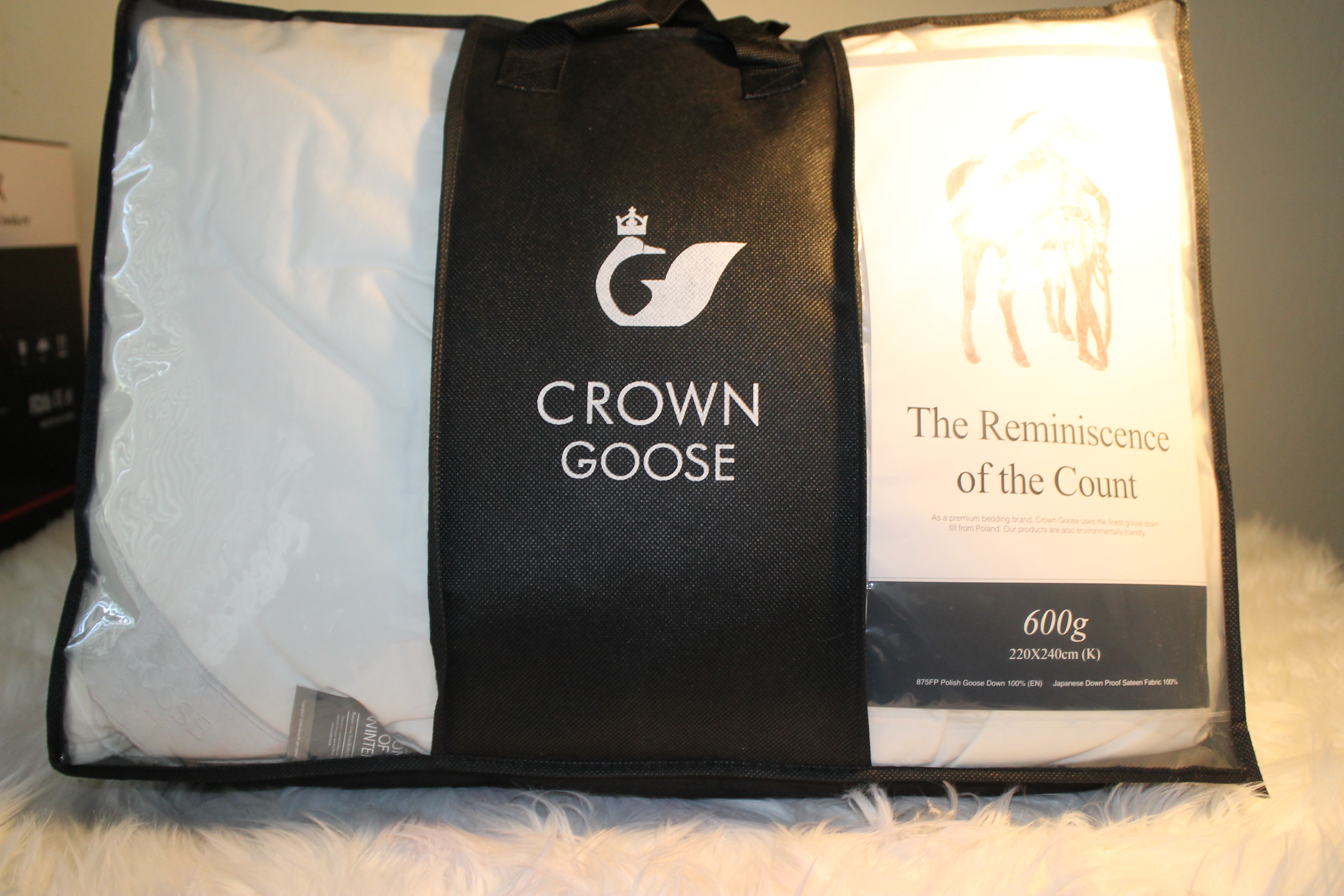 The first thing I did was remove it from the package and place it on one of our beds. When I tell you this duvet is soft, comfortable, and lightweight, trust me it is!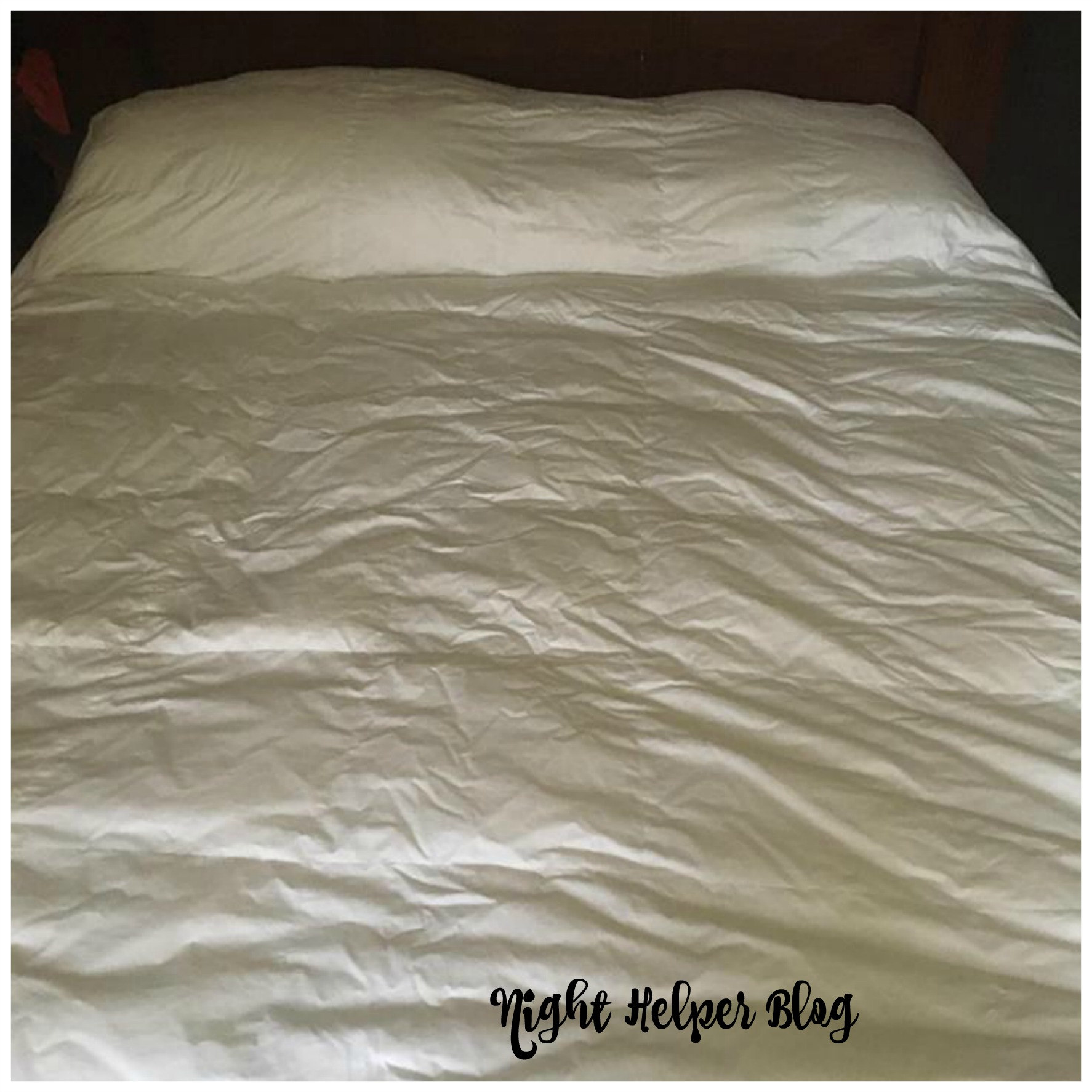 The moment I placed the duvet on the bed, immediately the kids wanted to get under it! I told them to back away because they had just come from outdoors and I wasn't about to allow them to lay on this beautifully white soft duvet. at least until they were cleaned up..lol!
Now keep in mind that Crown Goose Duvets are not cheap and are made from the finest goose down from Portland. So, when you order yours, your guaranteed to get the best quality no matter what size or thickness(cool, medium, warm, very warm). Each Crown Goose Duvet will also have the company's signature label attached, to me this let's me know the authenticity of their brand.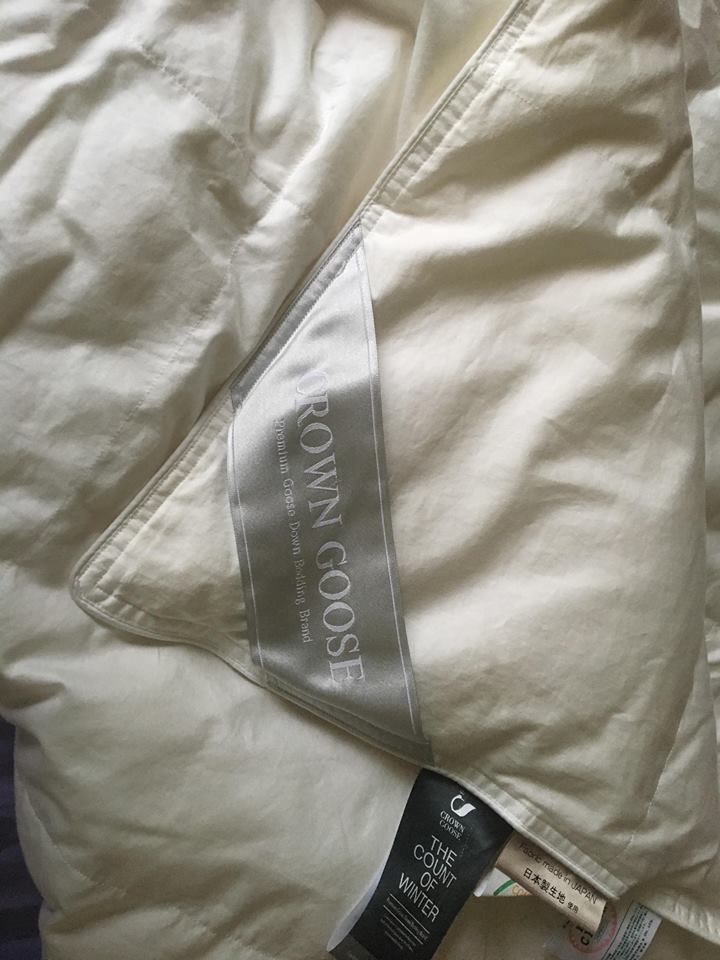 Once we had a chance to lay down, I must say we slept comfortably that night and with me always having night sweets. I can say, I didn't have any problems with night sweats that night, that's because the duvet was so lightweight and I was able to still stay cool and sleep well.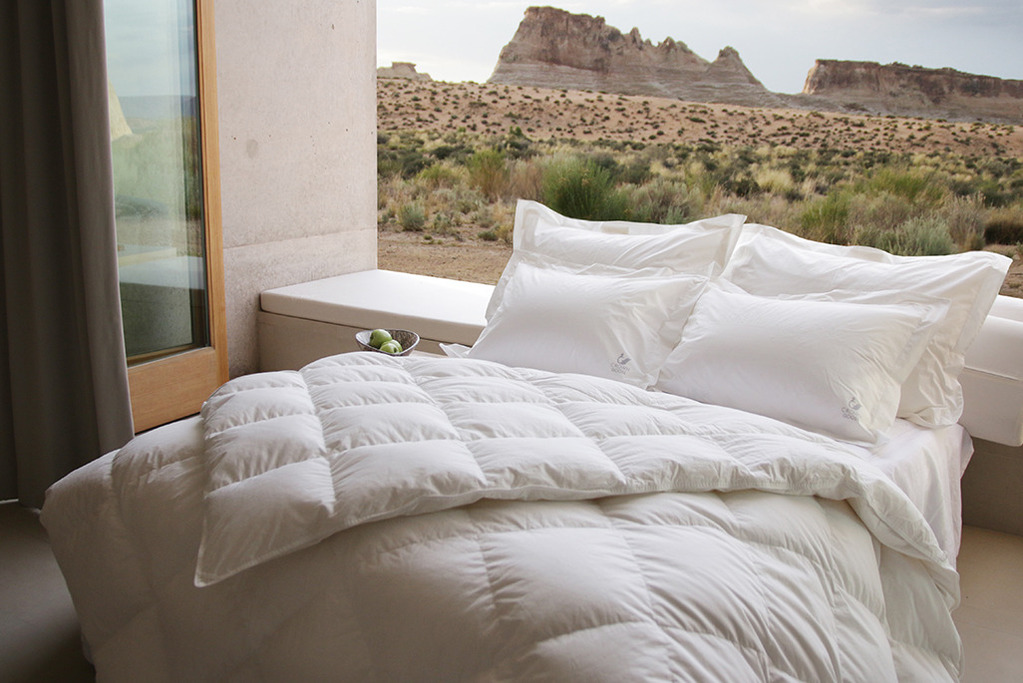 I will recommend that when you wash your duvet use the gentle cycle and use low setting for drying.
Crown Goose Duvet's are loved by many consumers even companies like world class hotels and clothing brands. Another great things about Crown Goose is their bedding products are environmentally friendly and certified by Oeko-Tx standard 100-class I.
Crown Goose has a wide range of awesome products from bedding, pillows, topper, to fitted/flat mattress cover, to throws, blankets and more!
Here's a little history about this wonderful company:
Crown Goose duvet and pillows are treated with Japanese Down Proof technology. Their designs are inspired by art, architecture, and other creative mediums. They also have a Fill Power range of 800-900. Fill Power measures the fluffiness and insulation of a product. A high Fill Power rating guarantees quality in a Goose Down product. The range mentioned keeps the material cloud-like—increasing comfort and helping users get the quality sleep they deserve.
But wait there's more. their duvets are contained in smooth 60s satin fabric and their basic covers are 100% soft 100s cotton, which is equivalent to 500TC (silk options are also available). Another awesome factor is you'll never have to worry about your feathers escaping due to the companies "Down Proof" feature, this feature keeps your feathers from escaping plus this will also guarantee longer and safe use of this product. So, you'll surely get your moneys worth no doubt because of the Down Proof feature!
Take a moment to visit Crown Goose here to see their wonderful brand of products, I'm sure after viewing their brand line you'll also walk away with a great duvet!
Don't forget to connect with Crown Goose via Facebook | Twitter |Instagram |
Disclosure: I was not compensated for this post. However, I did receive a product from the company and the opinions expressed in this post are 100% my own. I am disclosing this in accordance with the FTC guidelines.