Secure Your Home With Swann CoreCam™ Wireless WiFi Security Cameras
I've known about the Swann company for many years now and to be honest I have heard nothing but great things about their home security products.
So, when I received and email to try out one of their new Swann CoreCam™ Wireless WiFi Security Cameras I was on board.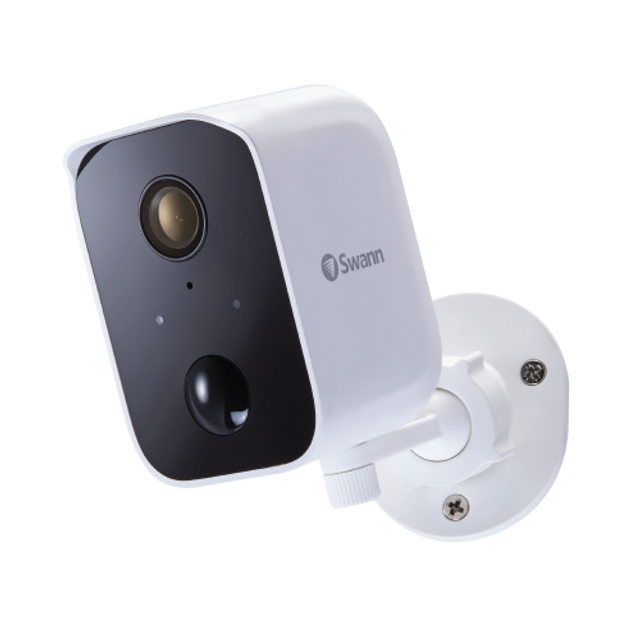 Especially since we just moved into our new home. I was eagered to get this easy set of DIY CoreCam™ Wireless Security Cameras installed around my home.
Now this new battery-powered WiFi camera, the CoreCam™ Wireless Security Camera is 100% Wire-Free with a long battery life.
The CoreCamTM Wireless Security Camera is cordless and has a 90-day battery life on a single charge. Additional features include night vision, heat and motion detection, smart mobile notifications, two-way communication with a siren, free cloud storage, its weatherproof, and local user recording storage. These features make it perfect for monitoring the exterior of your property.
The amazing thing about this system is that it comes ready to install and use. It comes with a CoreCamTM Wireless Security Camera, a secure screw-in mounting platform, a 32GB micro SD card, a USB to micro USB charging connection, mounting screws with plugs, a user manual, and stickers to dissuade theft.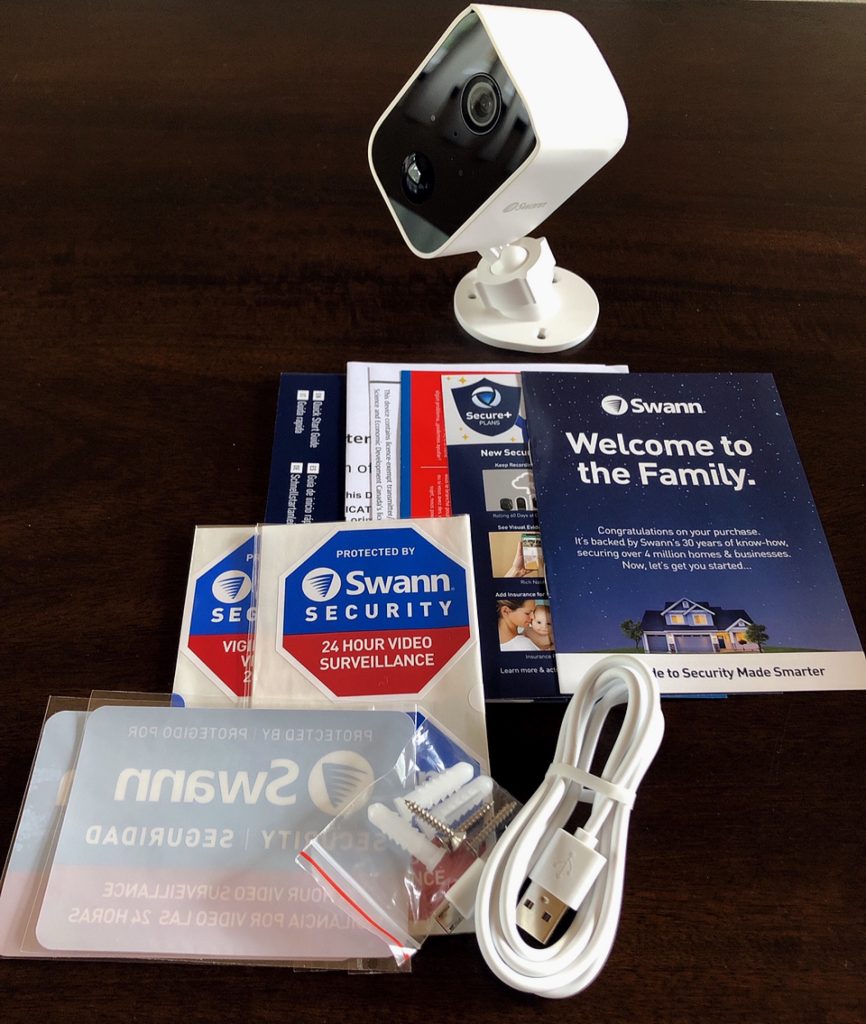 Since this was our first-time using Swann equipment, the setup was straightforward but did take some time. Everything was simple: all we had to do was download and log into the app. I did learn, though, that you have to be linked to the same network as the camera in order for it to work…so, that took some time also to connect to the network. Again, simply follow the instructions; it's not a difficult process.
One of Swann Camera's features I like so much is it will allow you to precisely target the camera at the area you wish to monitor especially since it has such a wide viewing angel.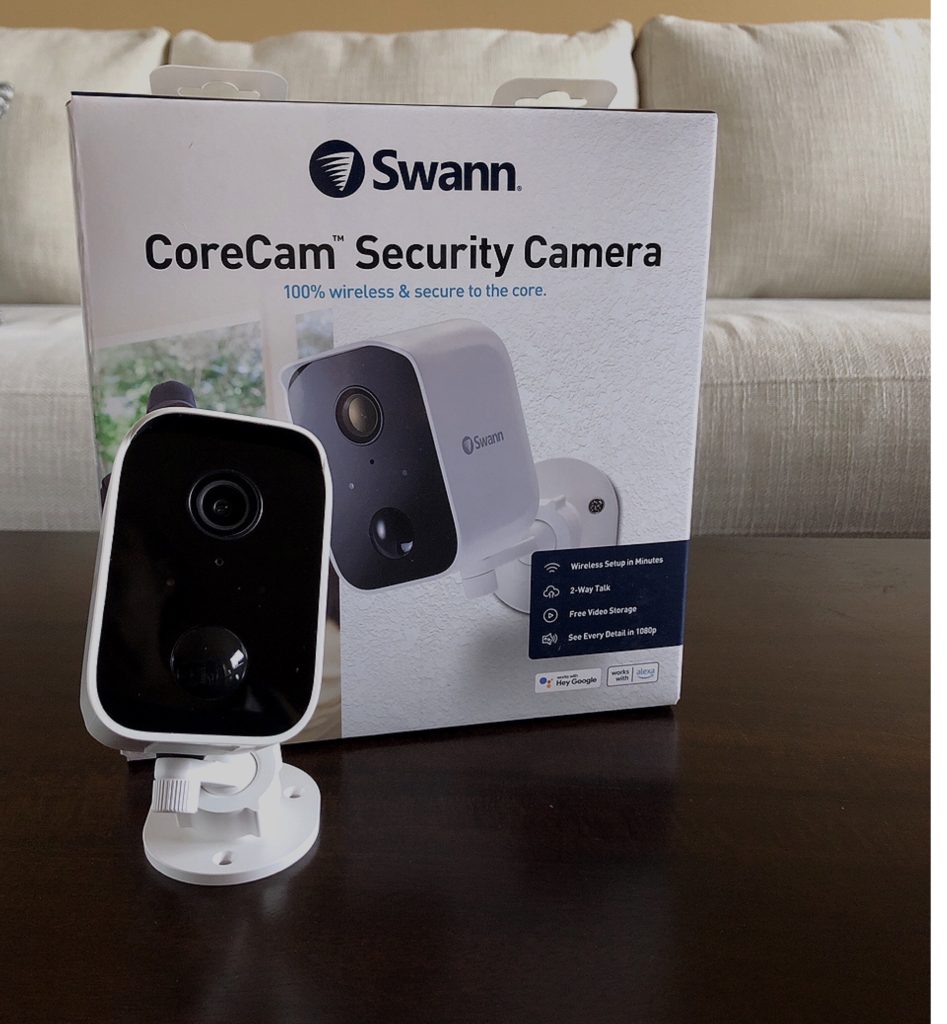 Swann CoreCamTM Wireless WiFi Security Cameras can catch everything clearly day or night due to its 1080p Full HD vide in a modern design, regardless of the lighting conditions.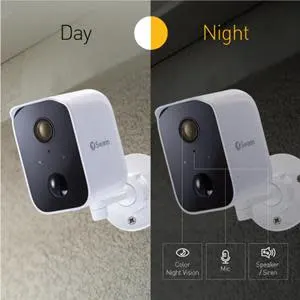 Image credit Swann
There's no doubt this affordable surveillance system won't offer your home smart, convenient, protection.

Image credit Swann
You just cannot beat the convenience of being able to monitor everything from the comfort of your home with only a smartphone! The only concern I have is that since this system is battery-operated, I am concerned that continuous recording 24/7 will just drain the battery much faster even though it states it can operate up to 3-months on a single charge.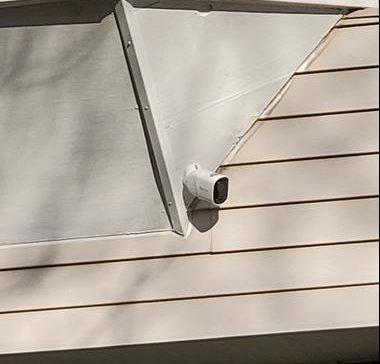 Using WiFi and a fast internet connection, CoreCam can be used on mobile devices or tablets running iOS (11.0 and up) or AndroidTM (8.0 and up). There is no initial membership price for Swann's security equipment, although Swann Secure+ subscriptions offer more functionality.
Ther's so many awesome features I like about this especially that it uses a sensor to detect motion and can distinguish between motion and individuals. Additionally, I appreciate that it can send me push notifications when something occurs in front of the camera when I'm away from home. I can also watch a brief video of what transpired. I definitely would recommend the Swann CoreCamTM Wireless Security Camera.
Swann.com is where customers may purchase the CoreCamTM Wireless Security Camera and many other great home surveillance products.
Although bundles with more than one CoreCamTM Wireless Security Camera are offered, the retail cost for several cameras is $129.99.
Out of 26,000 reviews in the Apple App Store and 68,900 reviews on Google Play, the Swann Security App has received a 4.6-star rating.
If you're searching for a product with a simple installation process that truly does what it's meant to do, I highly recommend the Swann CoreCam™ Wireless WiFi Security Cameras!
Don't forget to connect with Swann via social media so you can keep up with the latest products and news: Facebook, YouTube, Twitter, and LinkedIn.
Here's a little information about the Swann brand:
Swann is a global leader in security monitoring, consumer electronics and security-centric solutions for the smart homes and businesses of today and tomorrow.
Swann's complete security line-up offers a customizable mix of wireless devices and wired CCTV surveillance systems, with video resolutions from 1080p full HD up to 4K ultra HD. The Swann range is designed with a goal to make the latest security technology accessible, affordable and easy to use. The company's products are available through some of the largest 'bricks and mortar' and online retailers in the world including – Best Buy, Lowes, Sam's Club, Menards, Amazon, Costco Wholesale, Screwfix, Currys PC World, Bunnings Warehouse, JB Hi-Fi, Harvey Norman and many more.