Should You Repair Your Broken Windows or Buy New Replacement Windows?
If you're a homeowner with old windows in the house, you might be wondering if you should repair your broken windows or buy new replacement windows.
There's no doubt that the repair option is tempting. It saves you on the relatively high cost of replacing your windows.
As the owner of zenwindowsaustin.com, I have guided thousands of homeowners on when it's okay to execute a window repair and when it's time to bite the proverbial bullet and invest in energy efficient replacement windows.
Below, I am listing the reasons beyond cost that you'll find you might find that new windows are the smart decision.
5 Reasons to Buy New Windows versus Repairing Broken Windows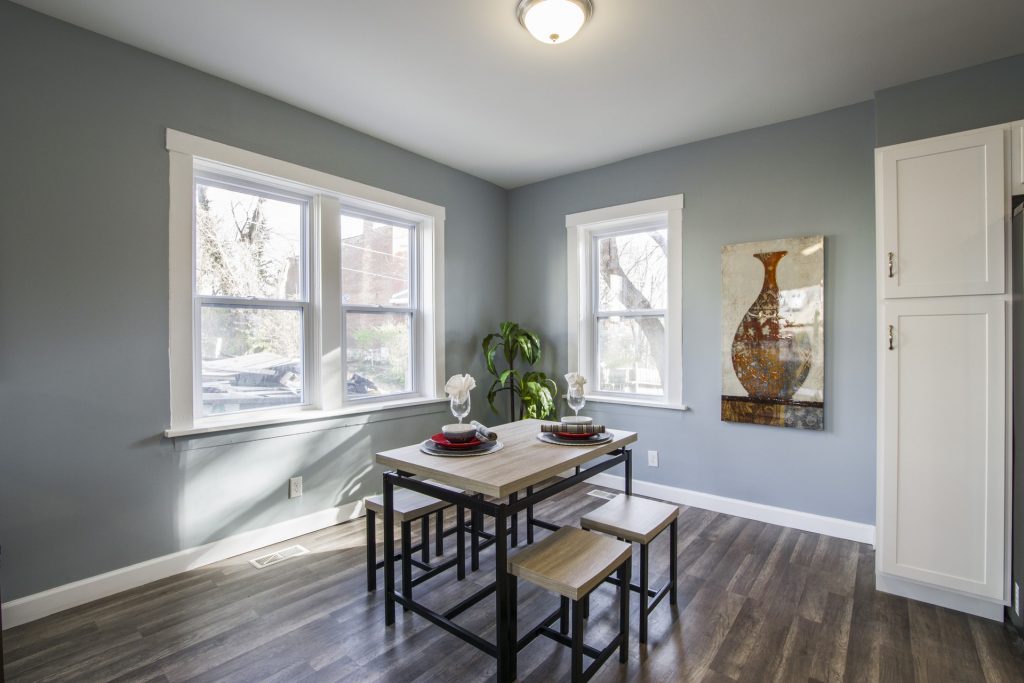 1 – Reduction of your energy bill
If your window panes have cracks or your frame is rotting, you are undoubtedly wasting energy.
New windows have thermal properties that lock in the cooled/warmed treated air within your home while locking out the drafty air from outdoors.
Another sure sign of wasted energy? Your utility bills have crept up every month with no explanation. Look to your windows as the most likely source of that energy loss.
➢     A caulking repair to the frame or plastic sheeting over the pane is never as efficient as a new window. While they can serve as stop-gap repairs, you'll need new windows soon.
2 – Enhancement of your home's safety
Do your windows close incorrectly, or do the locks fail to latch all the way?
The mechanics of the window are often the first to fail. This failure leads to homeowners leaving windows with the locks only partially engaged. In this state, burglars can shimmy the window side to side, pop the lock, and enter your home with little effort.
Even worse, some homeowners must leave their windows completely unlocked due to lock failure.
Keeping yourself and your family takes precedence above all else. New windows can reassure you of home security—and more importantly, family safety.
➢     Some homeowners insert a cut-down broom handle to secure the windows until repairs can be made. This makeshift lock works in a pinch. However, it also signals to the scary guys out there that the home lacks security.
3 – Decreased outdoor noise
If you live in a busy urban community or a suburb with a lot of noise? The source of the sound can be traffic, the neighbor's barking dog, or sirens.
A constant barrage of noise throughout the day leads to feelings of anxiety, stress, or even make you feel like you'd like to move.
The same thermal properties that reduce your energy bill also dampen that outside noise. The quieting effect of windows is one that many homeowners overlook when choosing to replacements and are often delighted to discover after installation.
➢     If your issue is external noise, you might have tried noise-dampening curtains to solve the problem. These work well, but you face the dilemma of keeping your curtains closed all the time to enjoy the benefit. This cuts you off from daylight.
4 – Beautification of your home
Some homeowners choose new windows over repairs just because they want to add curb appeal to their home. This investment makes sense.
New windows allow you to add visual interest and architectural details that you might not even have considered. A window company can open your eyes to new possibilities that can give your home a whole new look.
➢     Repairs generally won't beautify your home. Repaired windows soon look shabby again. Why settle for an ugly duck home when you can transform it into a beautiful swan?
5 – Enjoy more leisure time
Finally, my last point covers the time you spend maintaining older windows. Doing tasks like scraping old paint, caulking, and painting every year to keep them airtight becomes labor intensive. 
New vinyl windows are maintenance free and enable you to turn your attention to other, more enjoyable pursuits.
➢     Vinyl windows don't require painting or maintenance. Your windows will be sealed tight and ready to enjoy.
The Bottom Line
Yes, you can repair windows…for a time. However, the time comes when you must make the decision to invest in new windows. While you will be parting with a fairly large outlay of cash, remember that you will save the priceless commodities of time and security when you make this purchase.
Author Bio: Dan Hatcher operates zenwindowsaustin.com. He has served the Austin, TX community for almost three decades and assisted thousands of homeowners with window upgrades. When he's not working with homeowners, he likes to share information on his blog.