Renovate Within Budget: Cheapest Methods to Renovate Your Old Walls
Complete overhaul or renovation of a house can be costly, so people with a limited budget may plan a partial renovation. Renovating your old walls can be cheap by using your creativity. Here are some cheapest methods that can change the overall look of your house.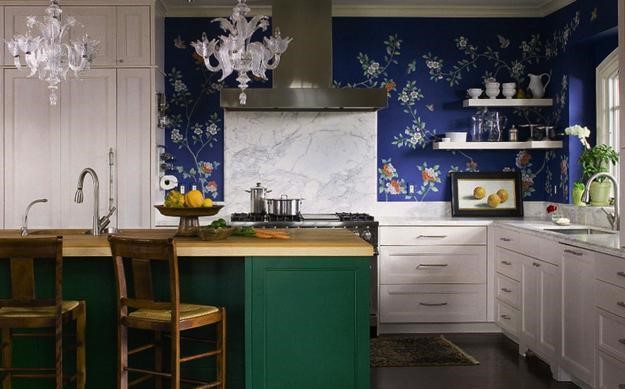 Repaint and Repair
Start your work by repairing small cracks and holes in each wall to make them look new. Add spackle to damaged areas in downward motions to cover the crack or hole. Wait until spackle dry and use sandpaper to sand the dry spackle down to match the connecting walls. You will need a kit to repair holes. Bigger holes need wire mesh pieces or tape drywall before applying spackles. Choose a fresh color to paint your wall after fixing all the holes. You can choose bright colors for a focal wall in your room.
Make sure to add a textured finish to walls with the help of beautiful wallpapers. You can buy beautiful wallpaper at an affordable price from wallpaperfromthe70s.com. If you are renovating a room for children, you can use chalkboard paint to give a creative touch to their room.
Projected or Stencil Images
With projected or stencil images, you can give a new look to each wall. Tape each stencil in the desired place and use a fine paintbrush to paint open areas. For this project, you will need a stencil, paint, and paintbrushes. You can buy your favorite paint at craft stores at $10 or even less. Stencils are available on rent to project the images of your choice.
Apply Wallpaper
Wallpapers can dramatically change your space. An average roll of wallpaper is available in $25. You will need 16 – 20 rolls for a 16 x 20 room. It costs almost $400 – $500. Some wallpapers are available with adhesives, while others need special wallpaper glue. Feel free to add wallpapers to whole walls or make a border with wallpaper around the middle or top of a wall in each room.
Install Paneling
With a nail gun, scraps of nails and trim, you can refurbish your walls. Measure the width and length of your wall to cut trims with table saws. Give a creative touch to wainscoting with beadboard. The beadboard is available in $3 – $6 for every 8-foot piece. Nail all boards into their places with the use of a nail gun. Stain or paint all boards as per your preferences.
Get Advantage of Fabric
Bargain bins are available at local craft stores or find curtain panels from a clearance sale. You can purchase beautiful fabric to adorn your walls. You may spray starch on walls to fix the fabric. If you don't want to leave a residue on a wall, you can hang long curtains with a rod on your walls. Hang different panels of the drape on rods to completely cover your walls. Try a combination of wallpaper and curtains to renovate your walls within budget.