Personalize Your Kids Easter Baskets With These Cool Easter Toys!
Easter is a religious holiday that many celebrate. It's a day where we celebrate by going to church, dressing up, decorating eggs, eating candy, enjoying chocolate and filling baskets with lots of fun stuff.
Now there are hundreds of ways to fill an Easter Basket, but today I thought I'd share with you 4 cool brands I think your children would love to see within their Easter Baskets.
1.Zoom-O Turbo Disc Launcher (Blip Toys):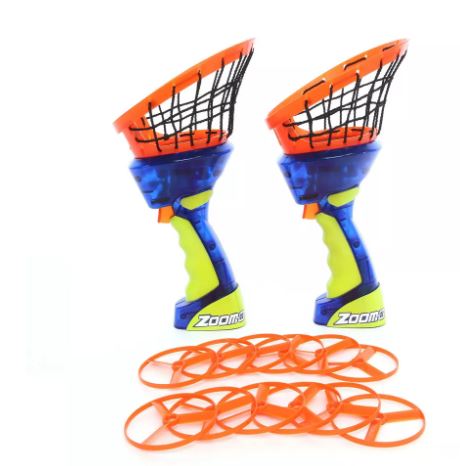 The Zoom-O Disc Launcher is a battery powered disc launcher can blast discs over 100 feet! A fun catch net allows kids to catch the discs as they're coming down, whether they're playing alone or with friends. Zoom-O Disc Launcher – the sky is the limit! With multiple launchers, multiple kids can play together by playing an exciting game of pass or have friendly competitions to see who can shoot the discs the highest or the farthest. Game on!
2. Chocolate Bunny Popper (Hog Wild Toys):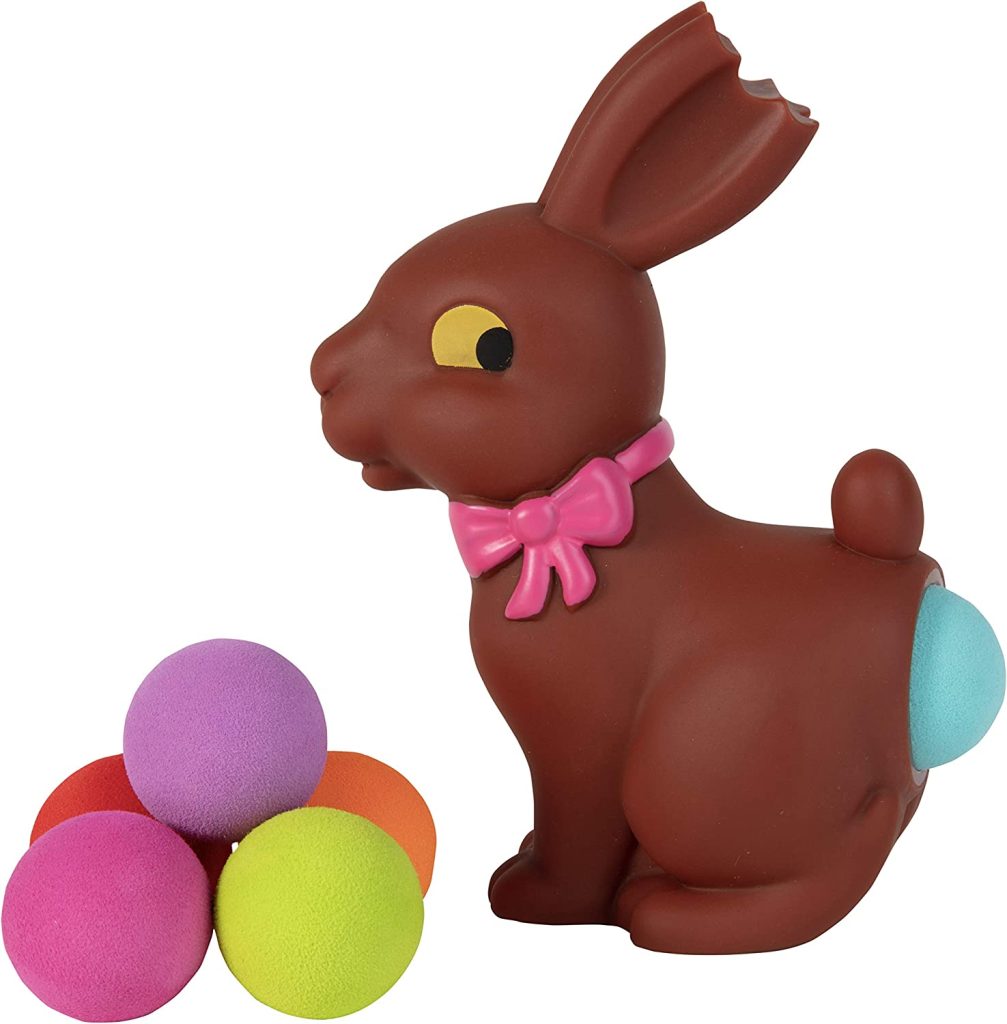 Designed to look just like a delicious chocolate bunny, this 'treat' even has a 'bite' taken out of his ear! Ready, aim, POP! Squeeze the Chocolate Bunny Easter Popper toy to shoot a soft foam ball up to 20 feet! Includes 6 foam balls. Just load them into the popper's mouth and squeeze! The harder you squeeze, the faster and further it shoots! Can be used for both indoor and outdoor play! Makes a great toy for Easter baskets, stocking stuffers and party gifts! Collect them all! 6 balls included. Works with all Hog Wild Popper refills (sold separately). Measures approximately 6″h. For ages 4 and up. From Hog Wild.
Available on Amazon for $14.99.
3. EggMazing Egg Decorator (Hey Buddy Hey Pal):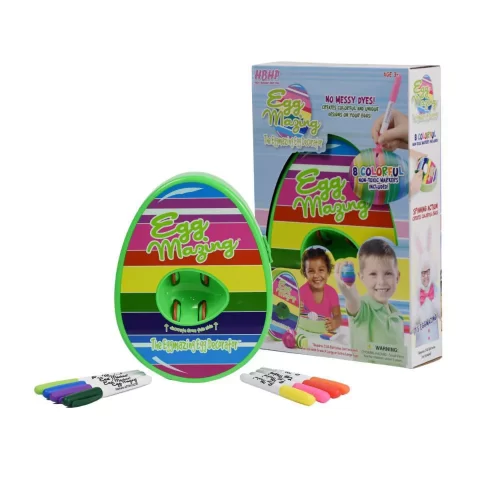 The Easter phenomenon is back! The Eggmazing Egg Decorator provides a truly unique way to decorate eggs! The unique spinning action helps to create colorful designs without the hassle of smelly dyes. It's all the fun without the mess! Simply place a hard boiled egg into the machine, turn on, and place a marker to the spinning egg to create a design. The possibilities are endless with this DIY craft that is great for the entire family. 8 colorful markers are included that are both non-toxic and fast drying for the best decorating experience. The Eggmazing is a staple craft item in households that are looking for a new and creative holiday tradition.
Available at Target (MSRP: $19.99; Ages 3+)
4. Figures 23 (PLAYMOBIL):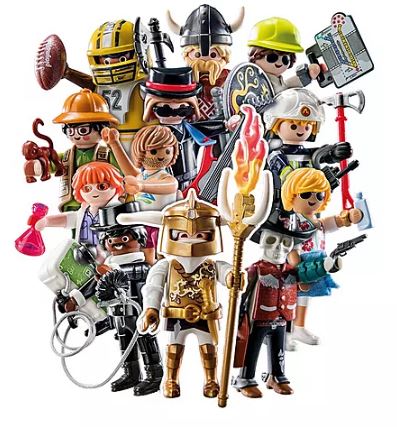 Collect a mystery figure in every box! With 12 'boys' and 12 'girls' figures each unboxing is a new surprise! 24 surprise bags with PLAYMOBIL figures in individual parts! To assemble, collect or mix heads, bodies, legs and many other parts! Disassemble again – combine differently – endless fun, new every day! Available in March on Playmobil.us (MSRP: $3.99; Ages 5+)
I don't know about you but, I can see how these fun Easter basket toys will be a great success this year when you put them in your kids' baskets!
Remember to visit each retail company to see these awesome toys and don't forget to share your kids Easter Baskets with us so we can see them.
Happy Easter!