Our Magical Disney World Trip Right Before The Pandemic Hit #AD @WaltDisneyWorld
Disclosure: Howdy everyone, I just wanted to inform you that I was sponsored by Disney World  for this trip. However,  the opinions expressed in this post are 100% my own. I am disclosing this in accordance with the FTC guidelines.
Putting something as magical as Walt Disney World into words is a tough task. Something so breath-taking and extraordinarily life-changing cannot be expressed with just words…So we are adding pictures! Going to Disney World has been on our bucket list since my wife and I have known each other, for 18 years if we are being honest! It wasn't until we had our daughter that made that bucket list item a dream, and that dream turned into a desire! Our family's desires turned into a reality when Disney let us know that we had a day in Florida to visit all of their parks!!
Let's start with when we received the news. It was a normal day in the office when my wife asked me to check my email, she must have used about fifty exclamation points! Once I opened my email, I noticed what all the excitement was about! I called my wife back and screamed: "We're going to Disney World!!" We were packed 3 weeks before the actual trip!! I think the excitement even over-shadowed our fear of flying as we didn't think twice when booking our tickets! We spent the flight planning as our task was to visit all of the parks in one day with our Park Hopper pass!
Now let's fast-forward to the good stuff! The day of our Disney World Adventure! The family woke up in complete awe, we couldn't believe we were doing this! Disney, here we come! The first park we visited was Hollywood Studios! Something as simple as seeing a sign that said "Walt Disney World, Where Dreams Come True" made us rave in astonishment. We are finally in Florida…we are finally at Disney World…we are finally at Hollywood Studios!
Upon entering the park we saw so many attractions with our initial overview. There were gift shops, lines for rides,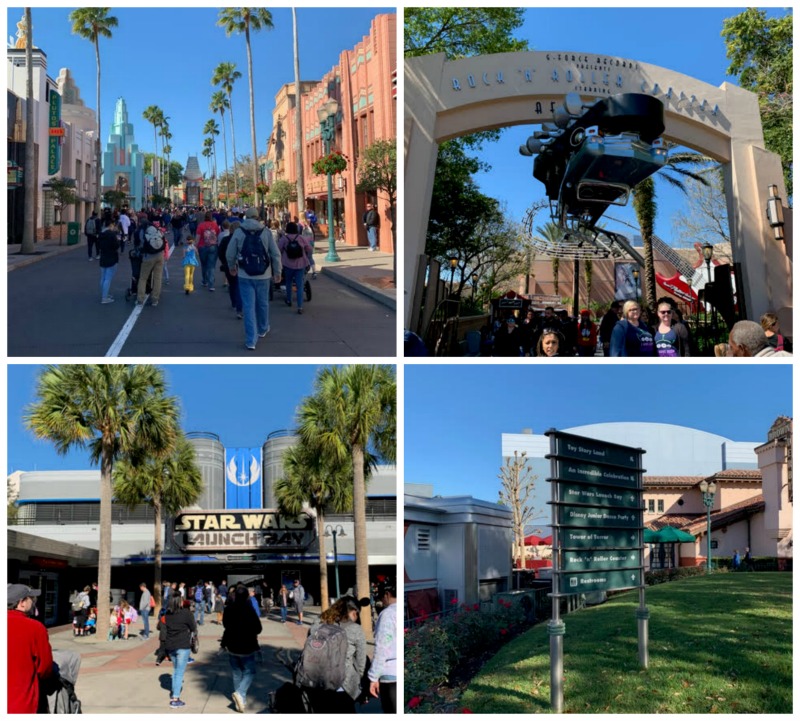 food, and tons of happy people!
Our initial thought was to find as many characters as we could for our daughter, and that's what we did. We ran into Mrs. Incredible, Edna and Buzz Lightyear immediately!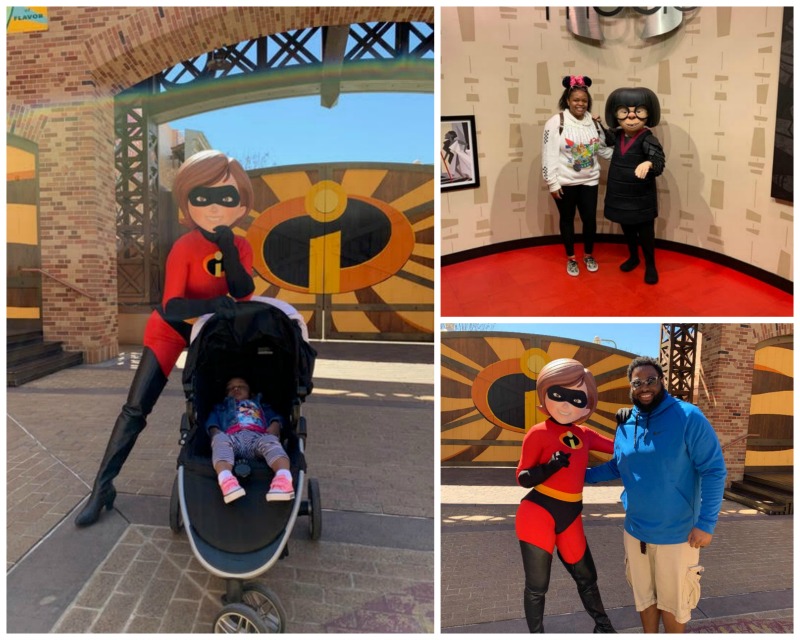 Speaking of Buzz Lightyear, my wife's favorite animated Disney movie is Toy Story, so naturally, that was the first stop. It was unbelievable to see how amazing Toy Story Land looked. I really felt like I was part of the movie between the toys everywhere and seeing Buzz Lightyear! The rest of Hollywood Studios was sight-seeing and waving at the characters. Aria (my daughter) was asleep after Alissa (my wife) spent most of the time living out her wildest Toy Story dreams!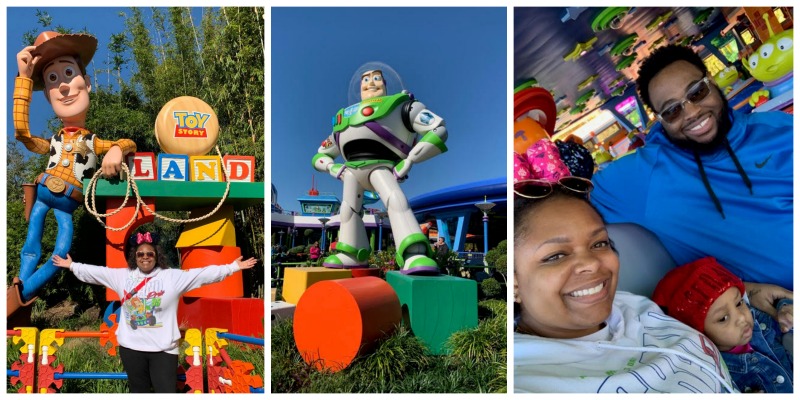 The next stop was Epcot! This park was for me! There were stories of trying a beer in every country and that was my mission! The first thing we noticed when walking in Epcot was the huge symbolic structure called the Spaceship Earth. We often referred to it as the big golf ball! The golf ball was amazing because it was so huge and the sounds from the ride next to it made it sound like the golf ball itself was a ride! Epcot was not only my favorite park because of the diversities in culture and beer but it was Aria's favorite because of the aquarium! We entered the aquarium and rode the 'The Seas with Nemo & Friends' ride which set the tone for the next few hours. Aria was stunned by all of the different fish from the sharks to the dolphins.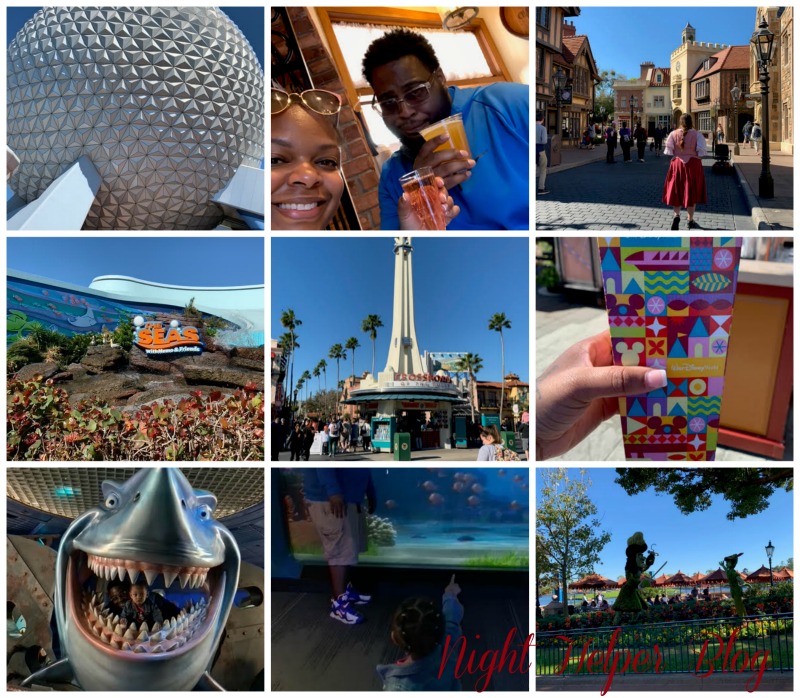 The last, and most magical, park of the all!
Magic Kingdom!
! We arrived just in the nick of time for the famous Happily Ever After show. We arrived with one thing on our mind and that was to get as close to the castle as possible!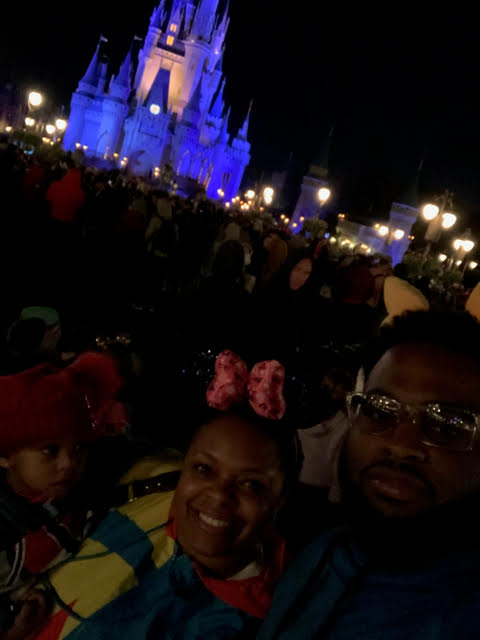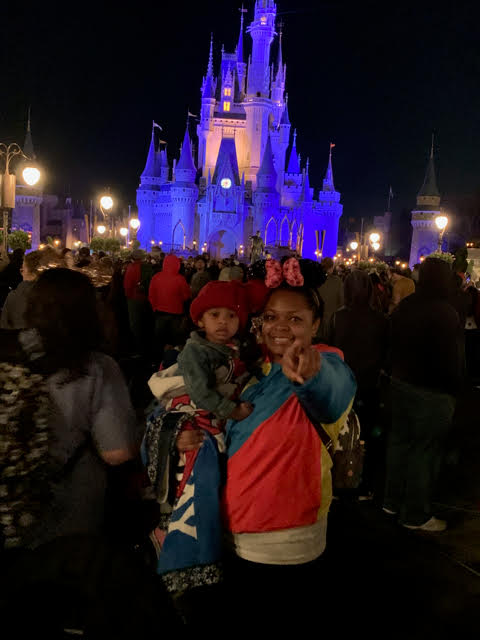 Once we gathered at our spot for the castle we wondered if we were close enough! We patiently and anxiously waited for the fireworks as the feelings took over my wife. The show started and every one of the participants became emotional.
The songs, animations and fireworks were magical enough to make the toughest man tear up. The firework show lasted about 20 minutes, of which we recorded for a live keepsake :-), and we felt every bit of it! The most fantastic thing towards the end of the show was seeing Tinker Bell out from the castle! Talk about breathtaking!! There is no way possible to visit Disney World and not experience the Happily Ever After show at Magic Kingdom. We didn't get the chance to completely explore
Magic Kingdom
as we hoped to but being present for the Happily Ever After show was our main priority and it was the most astonishing show we've ever seen.
The only park we could not make it to was
Animal Kingdom
but the trip was so magical attending 3 of the parks. We talked about the fireworks for days after seeing them, how colorful, magical, and emotional the performance was. We talked about Toy Story Land in Hollywood Studios for days and my wife has carried her new Woody backpack since we've been home! We've also saved the images from the Happily Ever After to our phone backgrounds and work screensavers as a constant reminder of the most magical day at Disney World.
To sum up our vacation (without using the work magical) would be impossible. However, the pictures are worth 1000 words. The experience was irreplaceable. The memories will last a lifetime. We are already trying to determine when we will go back to experience everything that we did not get to see the first go around. We are forever grateful, thankful and extremely appreciative for the opportunity to experience such an wonderful place. Thank you so much, Disney!! This was a dream come true!
Disclosure: Howdy everyone, I just wanted to inform you that I was sponsored by Disney World  for this trip. However,  the opinions expressed in this post are 100% my own. I am disclosing this in accordance with the FTC guidelines.