Organizations Helping Africa With Hunger
Food shortage remains a common theme in most African communities despite the long decades of continuous efforts of numerous world hunger organizations. Various factors, including general economic woes, drought, conflicts, and the COVID-19 pandemic, significantly affect the hunger statistics. 
According to Worldvision, 234 million sub-Saharan Africans suffered chronic malnourishment more than any other region, while nearly 20 percent of the entire populace (250 million) were hungry as of 2019. 
The figures may appear better in East Africa, where only 7 million face starvation, but let's mention that over 33 million are also at risk of acute food insecurity. Worse, more than 12 million minors are severely malnourished. 
The figures are depressing but true, with the unrelenting activities of some charities, there appears to be a silver lining in the grey skies. We've shortlisted six organizations helping Africa with hunger. Our aim is to draw more attention to this alarming catastrophe in a continent with over 1.38 billion people. 
Top Six Organizations Helping Africa Defeat Hunger
     1. Food for Life Global
Food for Life Global is an initiative that tackles hunger in Africa (and other continents). The organization organizes vegan hunger relief packages for malnourished children and women, and the results have been impressive. As of September 2021, FFL has served up to 7.3 billion foods around the globe. 
The organization respects all living things; therefore, it provides its lifesaving services to every person in need notwithstanding their color, creed, sex, community, religion, or nationality. This respect for lives extends to the meals the institution serves. FFL champions that animals deserve to live as much as humans. 
Food for Life Global believes that food has the inherent power to foster good relationships among people — curing the body, mind, and soul with its operations. The organization achieves its objectives in Africa by coordinating the distribution of good food to the malnourished and disadvantaged, producing training materials to achieve sustainable results, and propagating the Vedic hospitality and spiritual equality culture across the continent. 
     2. World Food Programme (WFP)
The World Food Programme is a vast United Nations setup helping over 86 million people in about 82 countries annually. This agency delivers food assistance in areas of emergencies and collaborates with societies to improve nutrition and develop resilience. The WFP has 5,600 trucks, 92 planes, and 50 ships, which it commits to delivering food aid to conflict- and disaster-ridden people daily. 
Programs in the organization primarily center on providing children and mothers with sufficient food in developing countries. The WFP also executes school feeding projects globally and currently feeds over 16 million school children in 60 countries. Furthermore, local people may select their preferred food daily, courtesy of a cash-based transfer protocol that the org implements. 
As things stand, the WFP has over 17,000 staff globally, 90 percent of whom reside in the countries where they discharge their services. It may suffice to say that the World Food Programme also provides job opportunities.
     3. The Hunger Project
Does the projection of a world where every child, woman, and man live a healthy life of dignity and self-reliance appeal to you? You share the same objectives with the Hunger Project, an international NPO that commits itself to hunger alleviation in Africa, Asia, and South America. The organization aims to empower rural locales to attain sustainable progress in education, health, nutrition, and family hunger.
The Hunger Project exists majorly to wipe out hunger and poverty. The org currently operates in over 16,000 societies, providing men and women with resources to end hunger and poverty single-handedly. This project has three vital elements: 
Mobilizing societies for self-reliant growth

Establishing beneficial partnerships with local authorities

Equipping women as essential change agents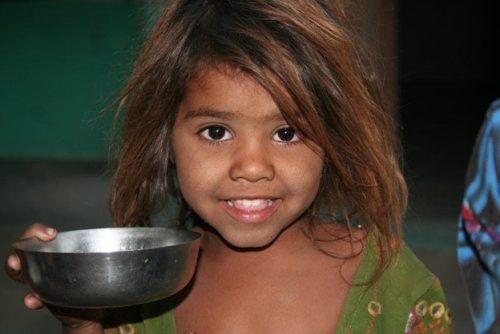 4. United Nations International Children's Emergency Fund (UNICEF)
UNICEF is one of the most prominent UN organizations helping Africa with hunger, although it has equally strong roots worldwide. The goal of the agency is to help minors survive and thrive. UNICEF channels its onslaught against child hunger mainly through Scaling Up Nutrition, an initiative driving commitment and investment for healthy feeding in different continents — Africa inclusive.
The organization operates in over 190 countries as it works tirelessly to save children's lives globally. UNICEF is a constant presence, but its impact doubles vis-a-vis emergency feeding projects during disasters and famines. In addition, the organization sets up community clinics that educate young mothers on nutrition. 
Saying that UNICEF is the largest food provider for underfed children globally isn't far off the mark. 
     5. Action Against Hunger
Action Against Hunger is a prominent organization working to end hunger in various continents, including Africa. The institution's major objective is to manage hunger and malnutrition better in about 50 countries. This goal seems achievable with over 7,500 field staff and records that the organization has catered to over 21 million people in hunger needs.
AAH worked to improve the statistics of kids who have received emergency hunger care from three million to six million in 2020. 
It directs most efforts towards families with young minors and manages issues resulting from malnutrition, such as emergency response, water and sanitation, nutrition and health, and food security and livelihoods. The organization is unrelenting in its search for creative and practical solutions to achieve a hunger-free Africa. 
     6. Food for the Hungry
Food for the Hungry is a Christian-oriented organization to eliminate all forms of impoverishment by helping the most vulnerable in Burundi, Uganda, Kenya, Rwanda, and Ethiopia. This initiative has two primary beliefs:
Every individual has inherent value

Every person deserves assistance irrespective of their religion, nationality, or race
The program doesn't restrict its activities to meal provision only. There are also efforts to provide clean water, medical assistance, education, and vocational training. Furthermore, Food for the Hungry offers modern land cultivation practices in these communities to improve their means of livelihood. 
These societies may grow sufficient food and rear adequate livestock to eat and sell in reasonable quantities to make extra income, thanks to the lessons they pick in these special programs. 
Wrapping Up
Hunger has always been a significant disaster in Africa. Fortunately, there have been improvements over the years, courtesy of the numerous organizations helping Africa with hunger — some of which we've mentioned above. Would you like to contribute to any of these world hunger charities? Visit their websites today! Statistics prove that every effort counts.