Nothing Says "I LOVE YOU" like Pangea Exquisite Jewelry!!!
Disclosure: Howdy everyone, I wanted to inform you that I was not compensated for this post. However, I did receive a product and the opinions expressed in this post are 100% my own.
When it comes down to weddings everything has to be just right!! I mean from the Venue, to the Flowers, Food, Dresses and most of all the rings for both Bride & Groom!
Well Pangea Jewelry is here to make any "Bride's Wedding Ring Dreams" come true with their selection of elegant  engagements & wedding rings. This past weekend The Night Helper Blog had the opportunity to attend the Wedding from our "Pay It Forward" Wedding Winner!
This couple was selected by us to receive many wonderful gifts from different sponsors to help make their Wedding Day Special!
Pangea Jewelry was one of the sponsors, they supplied the rings for both Bride & Groom…Thank You Pangea Jewelry! 
Before we go any further, let me share with you a few wonderful rings from the Pangea Jewelry Company. Their selection of rings is gorgeous no matter what the occasion is they can meet your every need with their selections of jewelry. I had an opportunity to view many jewelry pieces and each one as you will see was created with lots of love and care for every customer!
This is the 14K White Gold 0.75 CT & 0.33 TCW Created Moissanite And Diamond Engagement Ring.   Absolutely beautiful, the band quality is 14K White Gold, the center stone is that of 6MM and is called the Moissanite stone, Diamond Clarity is I1 and Sonte Size is 0.75 Moissanite and 0.33 CT.
Don't need an engagement ring, what about a beautiful pair of hoop earrings. Now this is me all the way, I love a good pair of hoop earrings. Check these out: Pair 1 1/2 Ct Tw, 14K White Hoops.
The great thing about these hoops is they can be worn day or night and with any cute outfit. Just so much to Pangea Jewelry wedding rings, pendants, charm bracelets, men rings,earrings and even necklaces for that special little girl in your life like the 11.75X15.50 Mm, 14K Yellow (Rhodium Plated) Baby/Youth!!
Now lets get right down to it. Pangea Jewelry sent the Bride this elegant Wedding ring, Retail Value: $1,157
The style and designed of this ring is so elegant and very classy. It's sure to make any Bride smile with joy and trust me once placed on her finger it will truly say….. "I LOVE YOU FOREVER"!
The details of the 14K 2.00 TCW Genuine CZ Engagement Ring is astonishing, weighing in at 0.50 LBS, everyone's eye's will be fixed on her ring!!
Quantity and Stone Description:06.00 MM Very Good Brilliant, Genuine CZ-Round Brilliant; Accent stones, 05.00 MM Very Good Brilliant, Genuine CZ-Round Brilliant.
Product Description:
Band Quality | 14K White Gold
Center Stone Type | Genuine CZ
Center Stone Size | 6.6 MM
Side Stones Type | Genuine CZ
Side Stone Size | 5.0 MM
The Bride was not aware that the Groom had a new ring to present to her, nor was the Groom, it was so cute to see their facial expressions when they both saw the beautiful rings.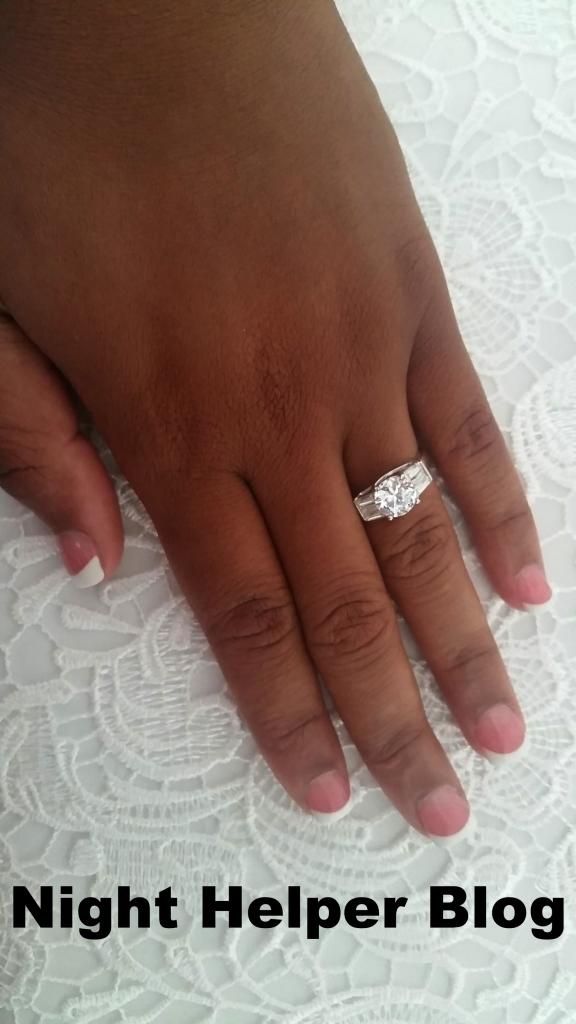 BEAUTIFUL, wouldn't you agree? Here is what the Bride had to say to Pangea Jewelry……….
Alissa – Thank you so much for making this day very special for my husband and me! I am so grateful and honored that you gave us the opportunity to use your beautiful jewelry on our special day. We both love our rings!!! Thank you and God Bless!!
Everyone at the wedding spoke very highly of both of their wedding rings and you could also hear the whispers of her guest mentioning how beautiful her ring was as he placed it on her finger!
Next we have the Grooms Wedding Band, which is Half Round Tapered outside, Flat inside, 08.00 MM, 14K White which was also provided by Pangea Jewelry!
This is another smooth, elegant addition to any man's finger. It has a Flat Edge outside and Flat inside, its 08.00 MM plus its 14K White. Many men of today like the white gold either way it still has a graceful appearance!
Here is the mans ring placed on the groom's finger by his new bride.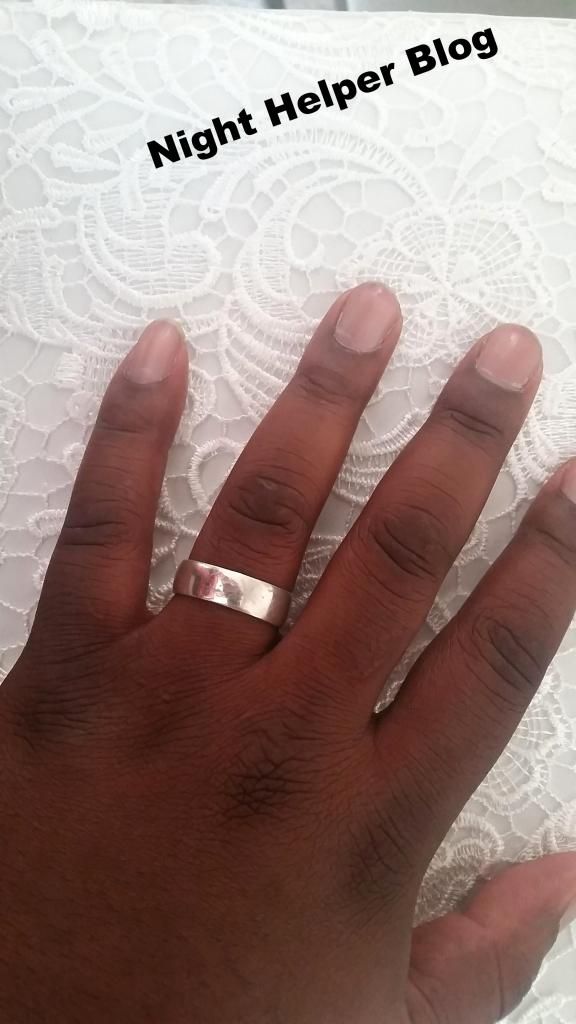 Pretty nice, wouldn't you say? Here's what the Groom had to say about the rings:
DeMonte – Thanks so much for blessing me and my bride with these beautiful ring. Her face lit up with happiness when I put the ring on her finger and that made my heart smile. Thank you again Pangea Jewelry, we love our rings!!!
Now they are joined together and ready to make a long life of love and happiness.

Pangea Jewelry will forever be a part of this couples life every time they look down at their rings, they will always remember that Pangea Jewelry "Paid It Forward" to them so they could have that "Special Wedding Day"!
Well there you have it, a beautiful set of wedding rings made possible due to Pangea Jewelry generosity . If you have not had a chance to visit Pangea Jewelry please make sure to click on the link so you can see all of their spectacular jewelry!!
The Night Helper Blog would also like to say Thanks to Pangea Jewelry for joining in with the other sponsors in making this Bride and Grooms Day Special!!
Thanks Manny from Pangea Jewelry, you are the BEST!!!
Disclosure: Howdy everyone, I wanted to inform you that I was not compensated for this post. However, I did receive a product and the opinions expressed in this post are 100% my own.