NINJA Ultima Blender review, its a great gift for Dad this Father's Day!
Disclosure: I was not compensated for this post, but I did receive a sample product for review, however, all opinions expressed in this post are 100% my own.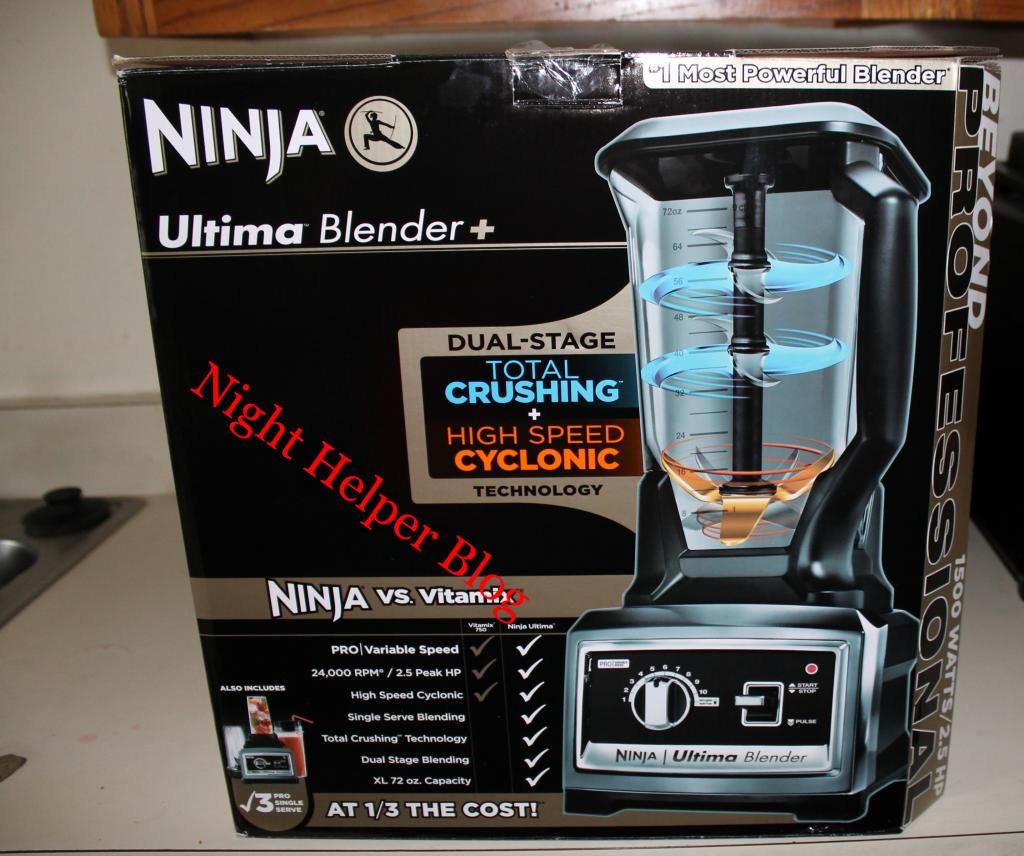 I've been seeking to find that right blender for some time now so when I was given the opportunity to showcase to you the Ninja Ultima Blender I was very excited and here's why, I'm on a mission to become more healthier me and my family. Over the winter months I know we all gained a few extra pounds.
Now I'm ready to get back on track with exercising and eating properly and I know this Ninja Ultima Blender can help me achieve my goal. No more fast, convenient food for us anymore, no matter how busy our schedule is we will not be eating out anymore. We're ready to take that next step to being healthy no matter how long it may take.
The good thing about the Ninja Ultima Blender is, with its awesome technology, functions and high cyclonic speed we can crush and prepare just about anything we would like! Trust me when I say this blender is "Awesome" because it is!.
Let me share with you as to what is included to help you get started.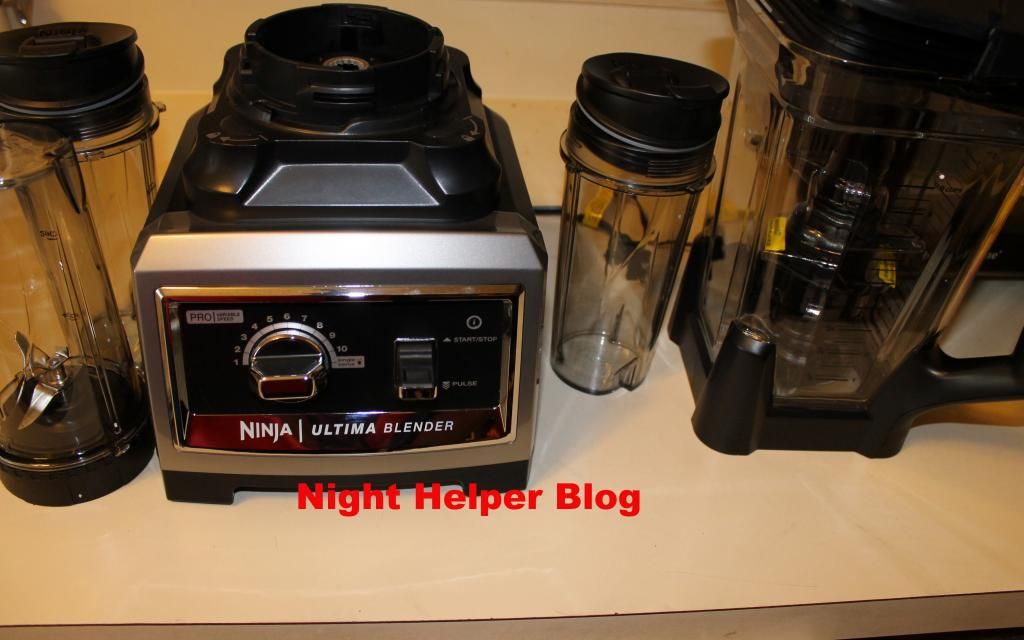 First, we have the 72 ounce pitcher which is perfect for the entire family. You will also receive 3 Single Serve Cups all with sip and seal lids. They're the right size to travel with you anywhere, work, jogging, walking etc.! I wanted to give the Ninja a try just to see if it stands up to all the hype from other consumers and friends who also have used this blender.
The first thing that came to my mind was trying to make a fresh fruit smoothie since my sister recommended me giving that a try first.

I simply love fresh fruit, so I decided to grab some yogurt a few blackberries, strawberries, raspberries and some bananas plus a little ice, but wait since the Ninja Ultima Blender has the dual-Stag Total Crushing & High Speed Cyclonic I also decided to throw in a few whole peeled apples. Once my fruit was washed and peeled I placed each ingredient into the 72 ounce pitcher, place the pitcher on the Ninja base and turned it on and WOW! Within a few seconds everything was crushed completely by the powerful 2.5 Peak Horsepower motor. Rest assure that nothing, I mean nothing wasn't crushed.
You know how sometimes when you add your ingredients and ice together and for some reason some of your ice still remains lumpy, not with the Ninja Ultima Blender everything was blended together so smoothly. I was totally impressed, really, to have a machine/blender that can crush your food within in seconds just mean the technology in this blender is OUTSTANDING!  When I gave the smoothie a try I just couldn't believe that even the taste was great. Everything tasted so fresh and tasty again without the lumps. WOW, looks like we will be blending up everything this summer! :0)
It's been a very long time since a blender made me smile with joy, this blender is totally remarkable in so many ways! With the Pro Variable Speed you will be able to achieve a wide range of speeds to blend and create anything plus the Ninja Ultima Blender is the only blender to have the Dual Stage Blending, Total Crushing Technology and High Speed Cyclonic Blades.   ..Cool huh!
Well, there you have it, the Ninja Ultima Blender! This would be a great gift for a friend or family member especially those who are ready to take that next step in eating healthier. You can learn more about the Ninja Blender via Ninja Kitchen Website and don't forget to connect with Ninja Kitchen via Facebook & Twitter and Pinterest!
Father's Day is coming this will be a great gift for Dad!!
Disclosure: I was not compensated for this post, but I did receive a sample product for review, however, all opinions expressed in this post are 100% my own.