NETFLIX.com brings to you great Movies & TV shows for your kids!
This is a sponsored post written by me on behalf of NETFLIX, however all opinions expressed in this post are 100% my own.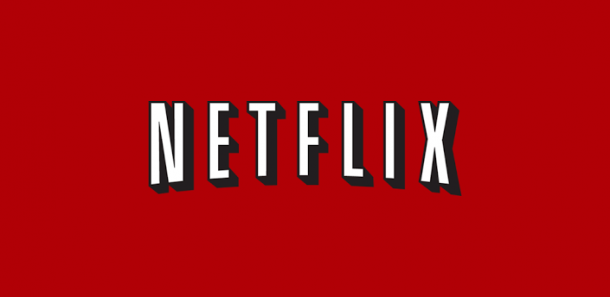 Here in my home we are what you would call avid NETFLIX Movie Lovers. Each weekend we manage to find a movie that we all agree on. With younger kids sometimes its hard trying to find that movie but with the Netflix Just For Kids, we never have a problem in finding that great entertaining movie.
My kids love NETFLIX and so do I! I'm telling you that area Just For Kids is sure to bring the kid out in everyone with their many sections of classic kid movies and tv shows. Sometimes we can watch NETFLIX movies for hours and hours and still go back for more.
Since NETFLIX has recently added new content from Hasbro, Disney Jr. and Cartoon Network you can't help but grab your kids and popcorn and sit back and enjoy a few of your kids favorite movies or tv shows.
The great thing about NETFLIX is you can watch your movies anywhere, your just not stuck with one device. You may stream from your TV, iPhone or better yet download the app on your iPad and enjoy it that way also. Just think, you can take NETFLIX anywhere you want….now that's cool! The "Just For Kids" section is age appropriate from ages 2-12, they show you snippets of reviews so we as parents can make the best choice for our kids and all content is selected with the help of Common Sense Media to provide ratings.
This weekend we shared some good quality time watching a few movies from the "Just For Kids" section. We grabbed our Popcorn and soda and sat back and enjoyed the movie.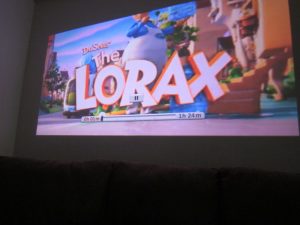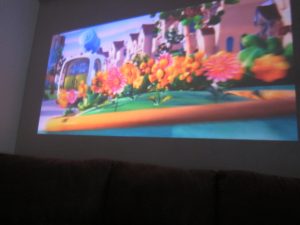 I have to admit Dr. Seuss The LORAX was good but I really enjoyed the kids second choice which was Tinker Bell and the Great Fairy Rescue.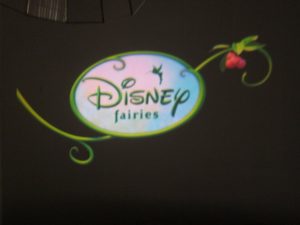 The details and synopsis of this movie is just OUTSTANDING! There was not even a sound in the room everyone including myself was at awe as to how beautifully animated this movie was!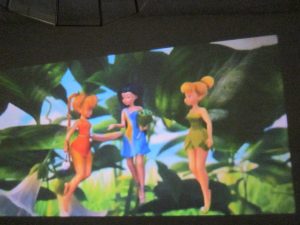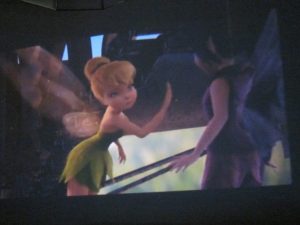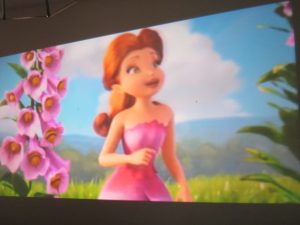 We had such a wonderful time this weekend enjoying a few movies from NETFLIX "Just For Kids" section. There is so many movies and tv shows to choose from.
We decided we wanted to stream our movie selection from our Home Projector off the wall. It really felt as though we too were at the movies but nope, we were right in the comfort of our own home with NETFLIX!
So I ask, What are you watching on TV with your family? Netflix has family favorites from Disney, Disney Jr., Hasbro, Cartoon Network and Dreamworks that are available to stream anytime, anywhere.
And streaming is easier than you think! Download the free app on your iPad, click on the Netflix app on any gaming device, go to the website on your computer – and you're in business. Check it out here!
This is a sponsored post written by me on behalf of NETFLIX, however all opinions expressed in this post are 100% my own.