Luxury Comes In All Sizes, Styles, and Comfort, now check out the 2018 Mazda CX-9 Grand Touring AWD it has it ALL! #DriveMazda @MazdaUSA #ad
Last week we had the pleasure of testing the 2018 Mazda CX-9 Grand Touring AWD for one of our business trips and WOW!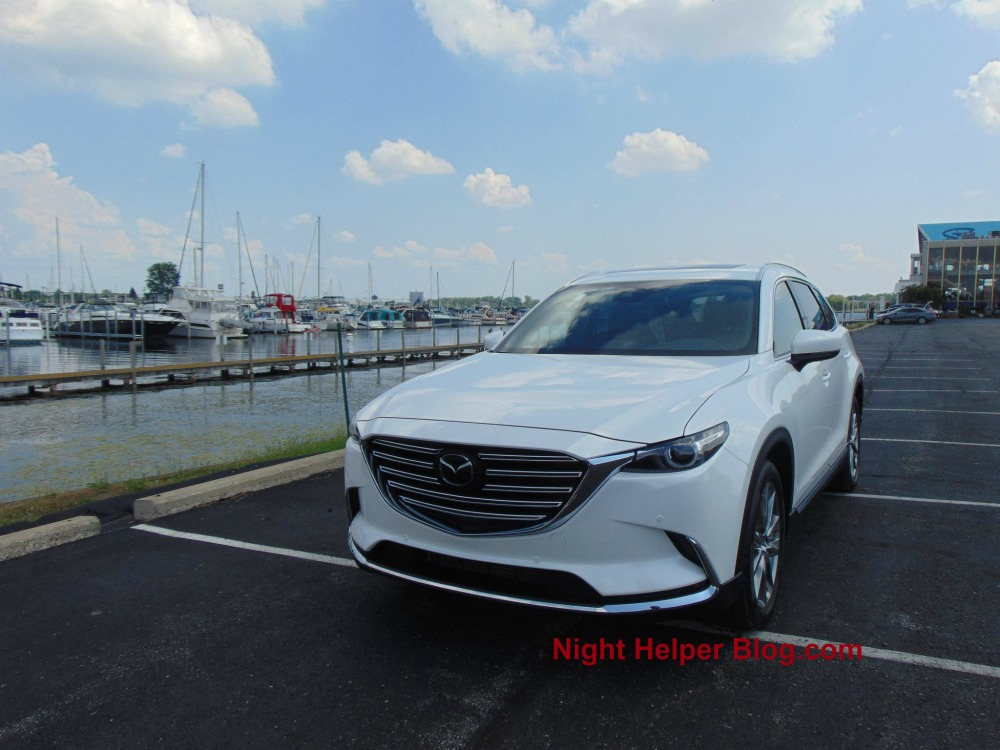 When I tell you, our commute was beyond smoothed, it was that and much more! This 7 passenger SUV was comfortable from the front seating all the way back to the third row there was nothing but comfort all around us! The 2018 Mazda CX-9 Grand Touring AWD featured so many excellent aspects for both passengers and driver!
Even Aria found the 2018 Mazda CX-9 Grand Touring AWD to be comfortable just look below. Now the 2018 Mazda CX-9 Grand Touring AWD also has a sun shade built within the back doors to help dim the sun from shining directly on your passengers….I really love that feature!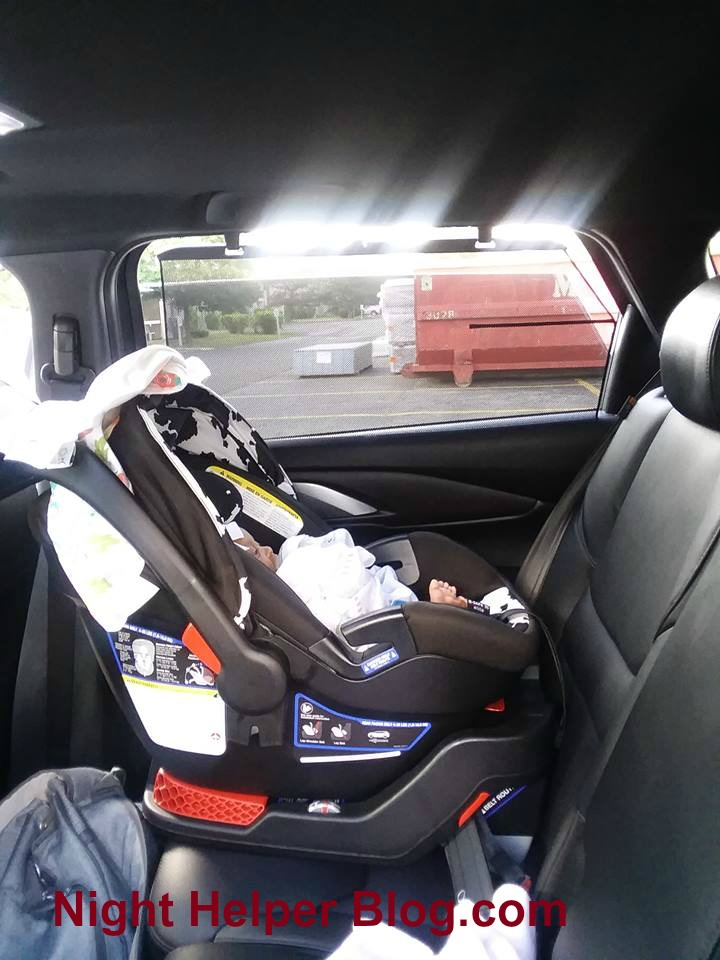 The 2018 Mazda CX-9 Grand Touring AWD has many excellent features like comfortable seating, awesome Boss speakers, a large spacious inside to the nice trunk space and more. Before we headed out for our trip we stopped at the grocery store to fill up on food.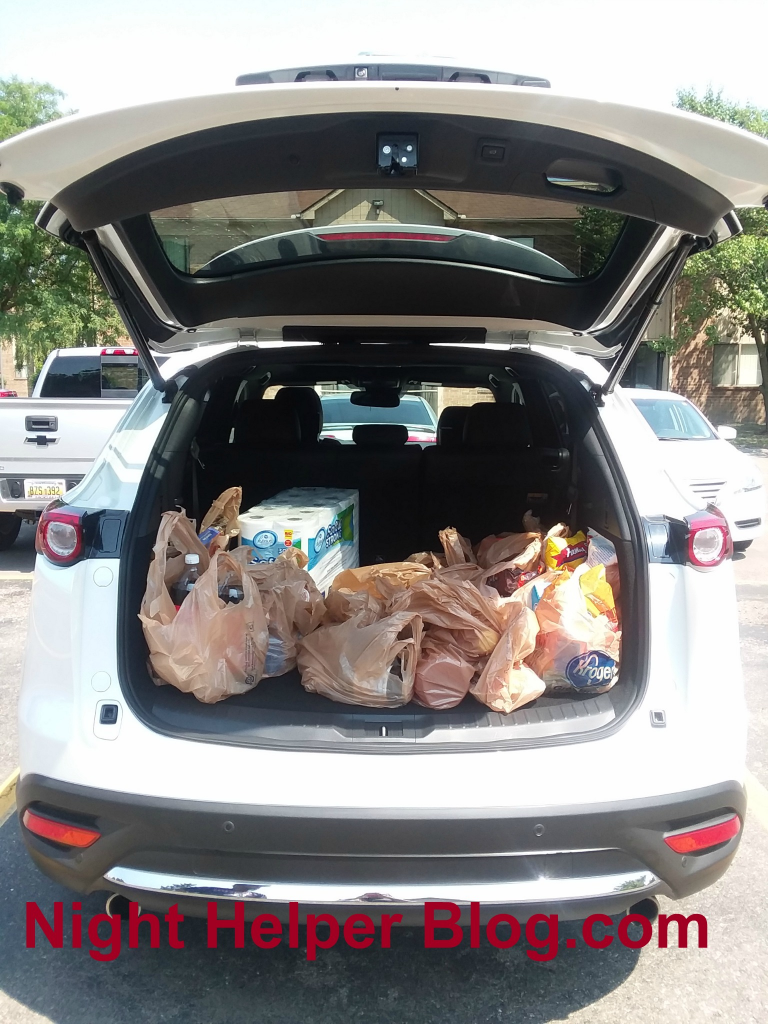 Look how much trunk space the Mazda CX-9 had before we loaded the trunk and of course the power lift gate is the BEST! With just a push of the button the power gate opens and Viola, all the trunk space you'll ever need will be at your fingertips. No matter what you need to store, groceries, luggage, kid's sports equipment, beach or picnic stuff  the space is available!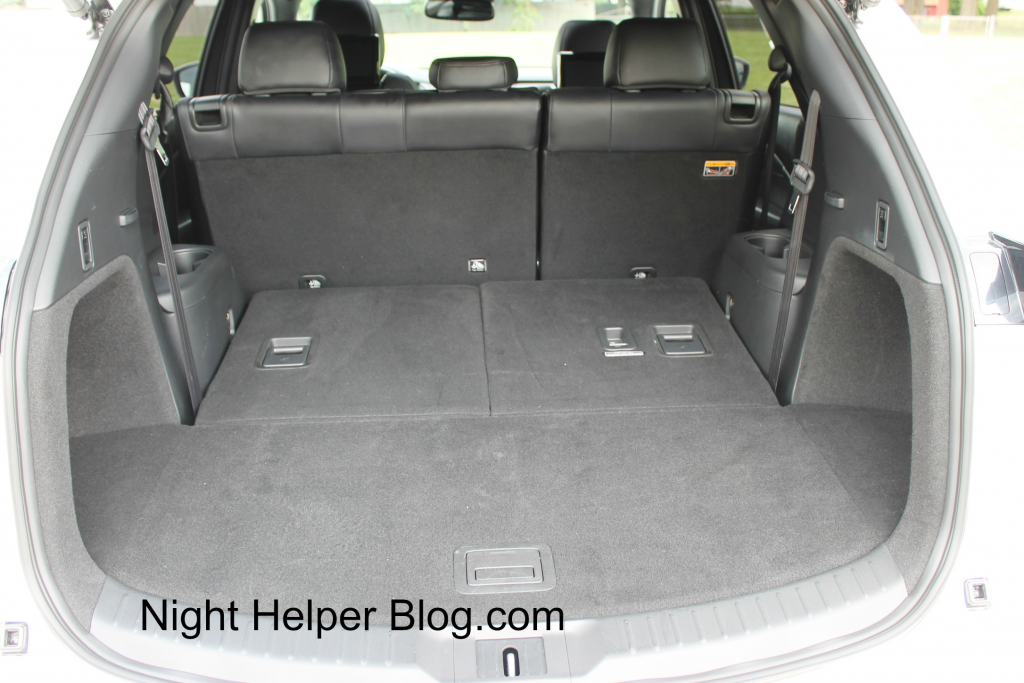 The 2018 Mazda CX-9 Limited AWD has one heck of a sleek look with beautiful detailed leather-trimmed upholstery and aluminum interior trim wrapped all around and let's not forget the bold facing front grill that really accentes this car.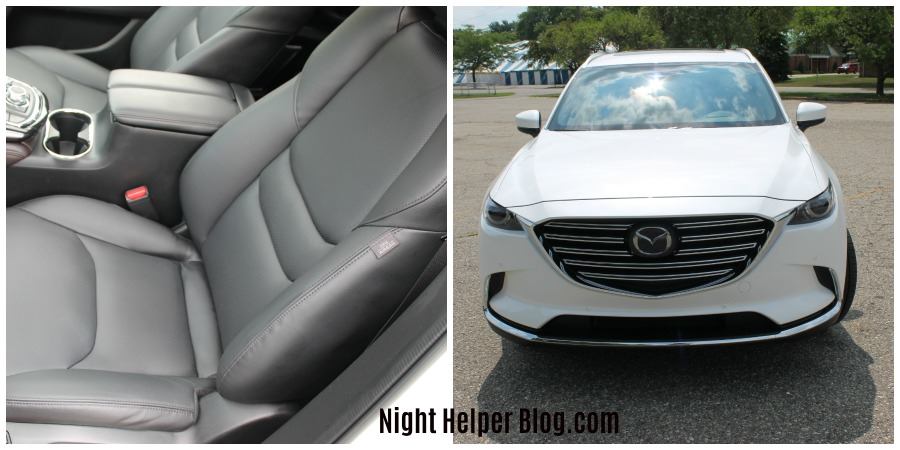 Hitting the highway for our trip was a breeze due to the Mazda CX-9 250-hp, SKYACTIV-G 2.5T 4-cylinder engine with Dynamic Pressure Turbo. We were able to sail smoothly to our destinations with ease.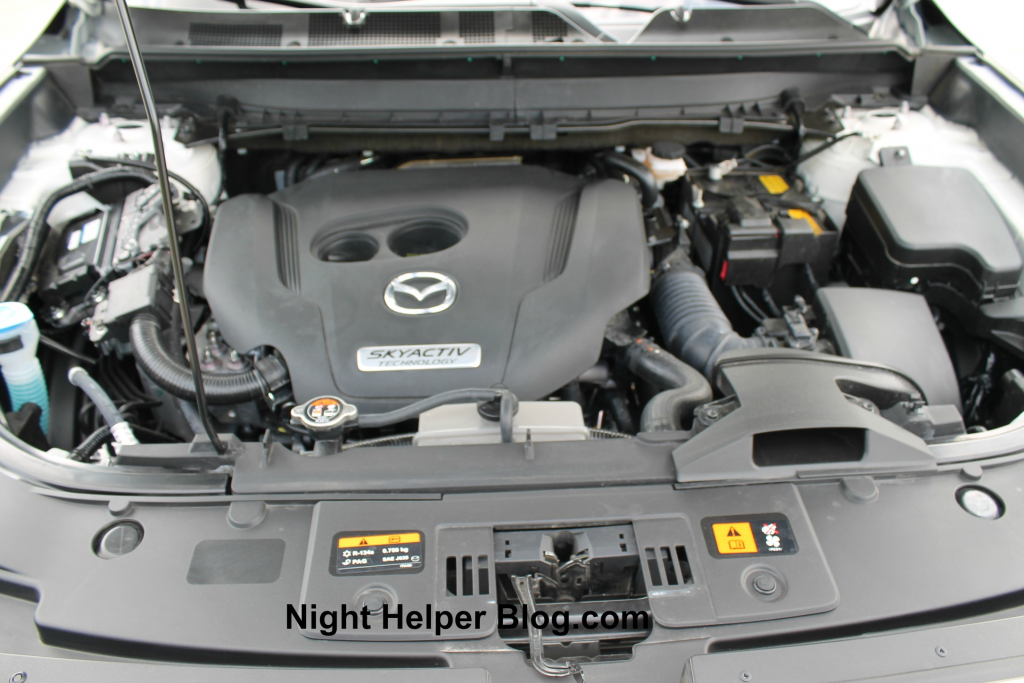 Now you must know that the Mazda CX-9 offers so many awesome safety features that will keep everyone safe.
Features like:
All wheel disc brakes with electric power assisted steering
Heated power mirrors
 Rain sensing windshield wipers
Traction control system
Blind spot monitoring
Latch child safety seat anchors
Tire pressure monitoring
Ant-theft engine immobilizer
ABS brake with electronic brake force  assist
Traction control sensors
Climate control
Rear cross traffic alert, 24 hr. road side assistance, bumper to bumper warranty, skyactive body,  and much more!
The Mazda CX-9 wheels are 20″ Alloy wheels with all season tires, which really compliments the whole color scheme which is called Snowflake White Pearl. Let's not forget one of my favorite features the glass power moon-roof!
So, I can hear you asking what about the inside Lisa? Well listen! You have a steering wheel that is equipped with many control buttons, a specular BOSE 12 speaker system that's sure to keep you entertained while driving, a nice console that allows you plenty of storage area and a split armrest, so the driver and passenger can rest on their own armrest without any problems. Couple of cups holder, a USB port inside armrest and on side panel of armrest, and adjustable seating for your comfort.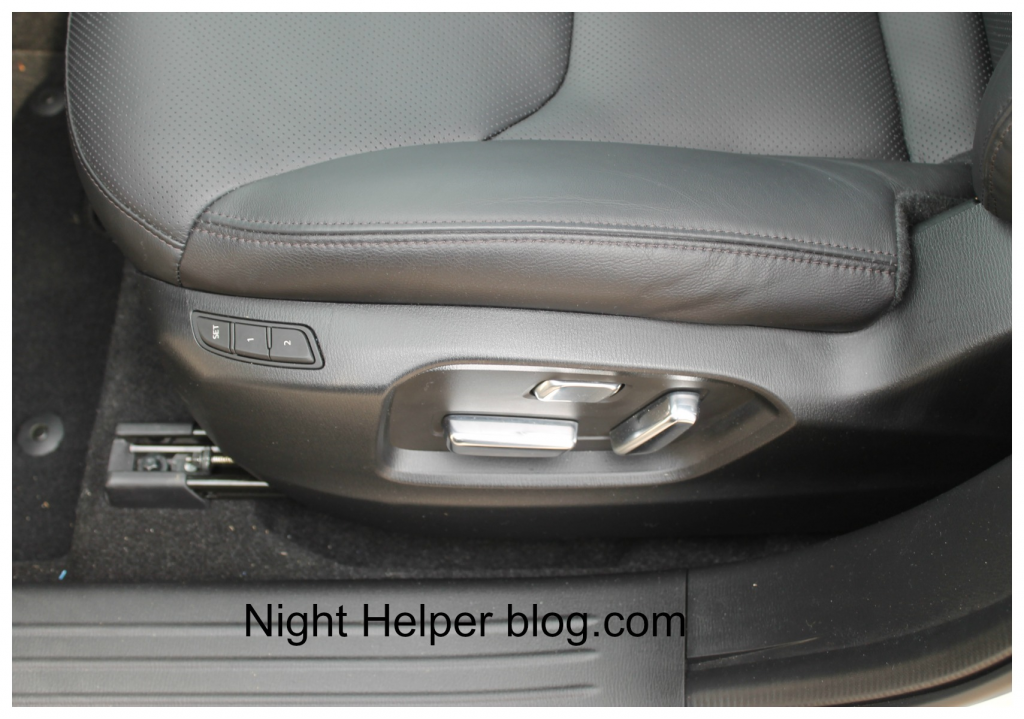 You will also see a 8 INCH COLOR DISPLAY which is very easy to navigate, and link to your Bluetooth phone, it displays street names when you come upon a street, music, calls coming in, volume, satellite and more. You also have available to you entertainment monitors mounted on the back of the driver and passenger seat. This only comes with a special purchase package, plus headphones are also included so no one will be disturbed while they're enjoying the monitors.
The fuel economy is 23 mpg 4.3 gallons per 100 miles, 20 miles city and 36 miles highway which is not bad at all for a luxury vehicle! Oh, don't worry about the weather, built to withstand any weather element the Mazda's available predictive I-ACTIV AWD all-wheel drive system monitors everything from outside temperature to throttle input and braking patterns.
I can only say when the time came for us to return the 2018 Mazda CX-9 Grand Touring AWD I wasn't ready. You see the 2018 Mazda CX-9 Grand Touring AWD provided us with more than just a beautiful car, it provided a piece of mind while traveling, comfort for not only the driver but for everyone, space to handle all our needs rather inside or back in the truck, high quality speakers that kept us entertained throughout our travel and here in the city, and a luxury body that had heads turning every where we went.
So, Thanks Mazda for creating a SUV that I love so much and for keeping my family and I  safe while driving! Once again, you came into our life and allowed us to Zoom, Zoom, Zoom!!
Disclosure: Howdy everyone, I wanted to inform you that I was not compensated for this post. However, I did receive the 2018 Mazda CX-9 Grand Touring AWD for review purposes from Drive Shop and Mazda and the opinions expressed in this post are 100% my own. I am disclosing this in accordance with the FTC guidelines.