What To Look For When Buying New Windows
So: you've crunched the numbers, considered your budget, and decided that you have the money for one last home improvement project this year. Anticipating another polar vortex this winter, and aware that your old windows don't keep the cold out like they used to, you decide that it's high time you upgraded your windows before the cold weather sets in.
But how do you decide which new windows to purchase? With so many different providers advertising their products online, and conflicting information about what type of windows provide the best value for performance, it can be difficult to know which information sources to trust, and what you should be looking for in a new window provider.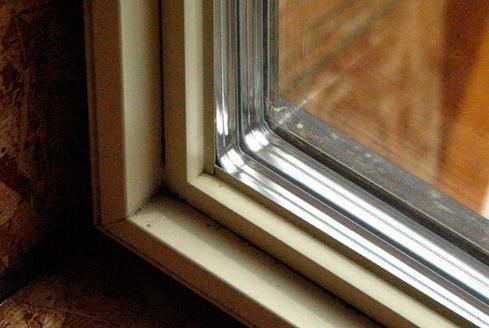 Everyone has different needs, and no two houses are every exactly alike. But if your house is under a hundred years old, there are a few basic guidelines you should follow when looking for new windows.
Windows fulfill a variety of different functions: they provide us with a view, a natural source of lighting, and they help keep the cold out in the winter and the heat out in the summer. If you are looking for high quality replacement windows you will need to keep all of these things in mind. But here are the three most important features you should consider:
Always buy certified energy efficient windows: international programs like Energy Star are a great way to find out whether or not you are getting windows that can deliver long term energy efficiency. Look for the Energy Star trademark sticker on any windows you purchase.
Look for the right materials: modern windows are made with a variety of different materials, the most popular being wood, vinyl, aluminum and fiberglass. There can be significant differences in quality and price between materials, and for most homeowner's vinyl offers the best balance of looks, price, and performance, and provides the best insulation.
Not all glass is created equal: most windows will be either double- or triple-glazed, which means they have two or three layers of glass alternating with hollow, sealed pockets of air. Make sure to find out which kind is best for the climate in which you life, and be sure to ask whether the windows you are considering include a gas like argon or krypton instead of air to provide improved insulation.
As is true when making any other large purchase for your home, you will need to balance your needs against your budget when looking at replacement windows cost, and this means looking for a window provider who is able to deliver quality windows at a great price.
Shoppers in the Greater Toronto Area should consider providers like EcoTech Windows and Doors that specialize in sourcing and installing energy efficient windows that can meet the highest standards of insulation while also enhancing your home's aesthetic qualities.
But wherever you source them from, if you are considering buying and installing new windows this fall, make sure they meet the highest standards of energy certification, are made from durable, practical vinyl, and offer double glazing Bristol windows. When winter sets in, you'll be glad you did.