8 of The Best Careers in Marketing
Marketing is one of the most exciting industries to work in, as it truly is everywhere. Whenever you surf the web, post a photo to social media, watch an advert on TV or read a magazine – you're experiencing a product of the industry. Whether it's an advertisement or something a lot less subtle, marketing really is everywhere.
With that in mind, it is one of the best industries to get yourself involved in, as it has so much more potential to evolve as time goes on – especially when it comes to digital marketing and design. Whether you're looking for great pay, job security or career satisfaction, marketing is a great place to start.
If you're looking to start a career in an ever-changing sector then look no further. Here are 8 of the best jobs in marketing:
While sales isn't for everyone, this is a great role for those that want to have an uncapped earning potential. Whether you selling ad space for a high end magazine, a local TV channel, an exciting social media channel or any other marketing platform – there is ALWAYS something to sell.
Advertising sales is the perfect career for those that can communicate well as you will be selling media space to brands and businesses. Mainly based on commission, the earning potential for a sales agent is often much higher than other positions in the industry – especially if you're good at it!
Starting a career in marketing is often the gateway to becoming the marketing manager for a brand. Marketing Managers are often responsible for the whole marketing department and the employees within it. It is their role to assign jobs and set targets across the board, performing period performance evaluations of the staff that work for them.
While this isn't the highest position you can have in marketing, it's a great position for those that have either a degree or Master's degree in marketing as it requires knowledge.
Content Writer or Copywriter
If you have a passion for writing, becoming a content writer or copywriter will give you the opportunity to write all day, every day. Content writers spend their time producing content for many different types of websites, including blogs, social networks, e-commerce sites and news aggregators. They may also be required to create content for other marketing materials including e-newsletter, brochures, print advertisements and press releases.
With content writing, there is also the option to work for yourself as a freelance content writer. This will mean you have to find your own clients, manage your own time and look after your own finances. While it is a difficult route to take, all the hard work you put into your business will pay off.
Social Media Marketing Manager
While some people may believe being a Social Media Manager is all about posting pretty pictures on Instagram and Facebook, it is actually much more than that. With content strategies, ever changing algorithms and hitting ROI targets – being a Social Media Marketing Manager is a difficult job.
Perfect for those with a creative flair and a knowledge for all things social, this is a great job to get into as things are really moving forward in this particular area of the industry – especially when it comes to paid social media advertising.
If you love creating video content, then this may be the position for you. Research shows that people are more drawn to video content, so the demand for editors is increasing every single year.
A film and video editor is usually a highly skilled employee who edits movies or videos on a day to day basis. The final production that they create must be a coherent project that gets across the brands message clearly, ensuring that it works well alongside all of their other marketing efforts. Whilst this is probably one of the most technically difficult positions, it can be so rewarding when you create something incredible.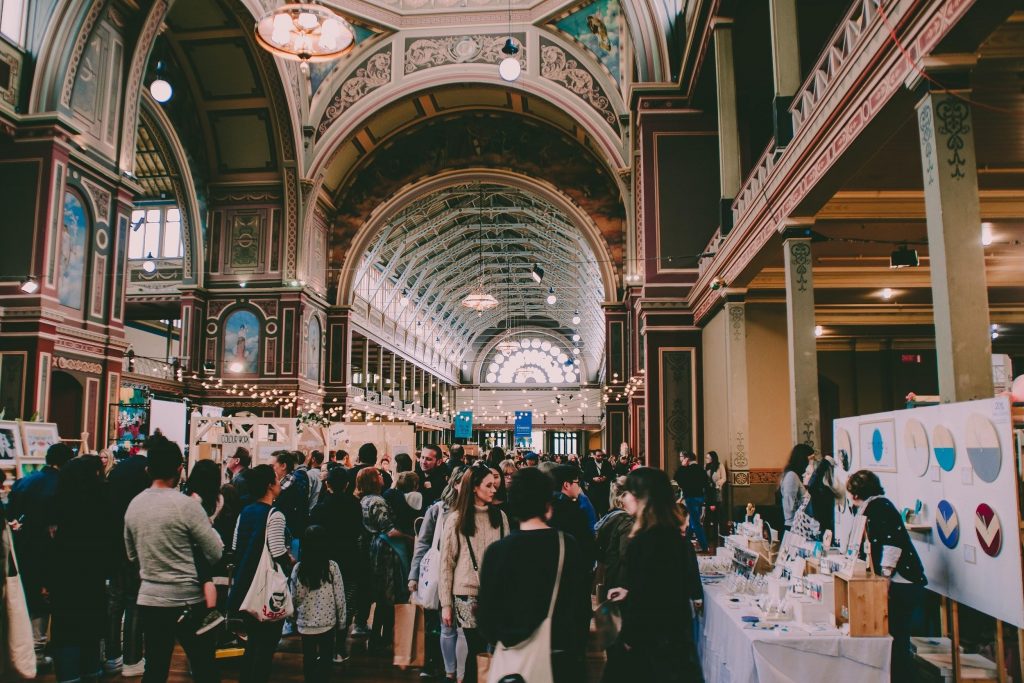 Photo by brittany gaiser on Unsplash
Exhibition and Event Planner
Exhibition and event planners will typically meet with their clients to understand the purpose of the event, inspect venues or locations to ensure they meet the client's exact requirements, coordinate any event services and extras that may be needed and liaise with partners to organize rooms, transportation, and food if required.
Exhibition and event planners usually have to work long hours, however, they get to travel all over the world and attend exciting events in the industry. This role is great for those who love to network and make connections as they work.
Whilst some people may not necessarily consider this part of the marketing industry, graphic designers play a huge part when it comes to creating marketing content – whether it's online, print or social.
The role of a graphic designer involves creating visual concepts, using design software, creating designs by hand and working on projects that communicate ideas that inform, inspire and captivate consumers. This is the perfect role for someone with a creative flair, and usually require some experience before you begin – unless you want to start in an apprenticeship role and work your way up.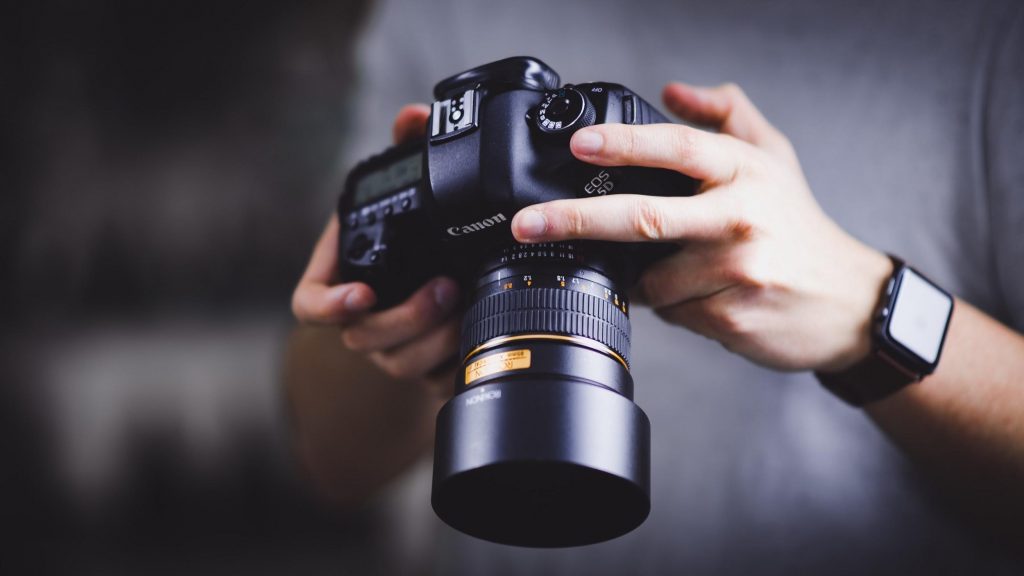 Photo by William Bayreuther on Unsplash
The final 'best career in marketing' is becoming a photographer. Although this position requires a lot of skill and training, if you're a creative person you'll wake up every morning excited to go to work. Whether you're shooting products, people or brand campaigns, photography is a great role to get into in the marketing industry as it will always be needed – much like video.
There are lots of different routes into photography and it can become a really flexible position if you want it to.
So, if you're looking to start a career in an industry that is incredibly fast paced and exciting industry, marketing is definitely the place for you. Take a look at your options, try gaining the relevant experience and go for it!
You never know, you may find your dream job.
Do you work in marketing? What's the best thing about your job? Let us know in the comments below.