List of The Most Trendy Israel Trips
Choosing the best tour for your family when visiting Israel can be daunting; there are so many sites of historical and religious importance, various kinds of parks that offer adventure or a relaxing experience, museums, archaeological sites, and many more. If you are looking for a unique experience, there are some less familiar sites that attract more tourists each year, and they are perfect for all age family members.
In this post, we bring you the top three Israel trips for families.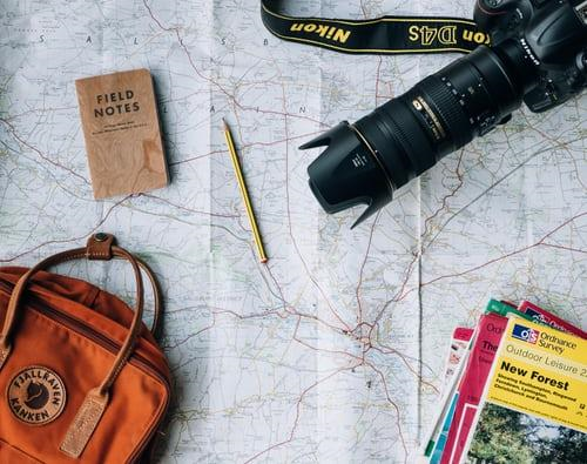 Tel Dan National Park
Tel Dan National Park is a sprawling nature reserve located between the town of Kiryat Shmona in the Upper Galilee and the Golan Heights. The park is a paradise for hikers and those interested in the biblical archaeological sites.
Tourists can enjoy three different hiking trails and one shorter, wheelchair-accessible trail, explore city gates and ancient mills along the way, and enjoy the shade that canopies of greenery provide.
If you are a fan of swimming, there are incredible shallow wading pools so you can take a break and swim in cold, and refreshing natural waters.
The site is also known as the Biblical city of Laish, once the capital of the Northern Kingdom
One of the most significant places in the park is the oldest archaeological site in Israel-  a red sandstone gate and the surrounding ruins that date back to Abraham and Sarah's days. There are also some graduated stone seats that are ideal for not only relaxing but also listening to a tour guide telling about this region's importance during King Solomon's time.
Gan HaShlosha National Park
This park is located at the Mount Gilboa in the lower Galilee. The most popular tourist sites of the park are three pools of freshwater, naturally heated to 28 degrees Celsius throughout the year and the waterfalls.
Every pool in Gan HaShlosha is surrounded by lush and palm trees. No matter the time you visit the park, you can always swim and enjoy, as the water is always warm and pleasant. Some other historically important sites include an old, still functional water mill, the Museum of Regional and Mediterranean Archaeology that exhibits artifacts from Persia and Egypt, artifacts found during excavations in the Beit She'an Valley, ancient Greek tools, an exhibit about Etruscans, the ancient Italian civilization, and old agricultural tools exhibition.
Tzfat Old City & Artist Quarter
The city of Tzfat, located high up in the mountains of the Galilee, attracts many Jewish artists and craftspeople. It is home to some best contemporary artists in Israel. This is a place where artists live and work in ancient structures with narrow, cobblestone streets in the neighborhood.
Tourists can visit an open studio and watch local artists at their looms and take a look at display windows that exhibit paintings and artifacts. You can also check the works of cartoonists, silversmiths, mural painters, wax and candle sculpture artists, sculptors, weavers, potters, micro calligraphers, potters, and many others in private studios and in communal galleries.