Let The Pool Fun Begin With The "Eaten Alive" SwimWays Float @SwimWays
Yessss honey, we finally have reached some record high weather and what better way to cool off then in a pool.
This weekend weather is going to be over 90 degrees and with the humidity it is said it will get over 101 degrees.
That's really HOT!! So hot that my husband went and purchased my grandkids a pool, so they can stay cool these next few days and months. Well, today I have a big surprise for them from the brand SwimWays.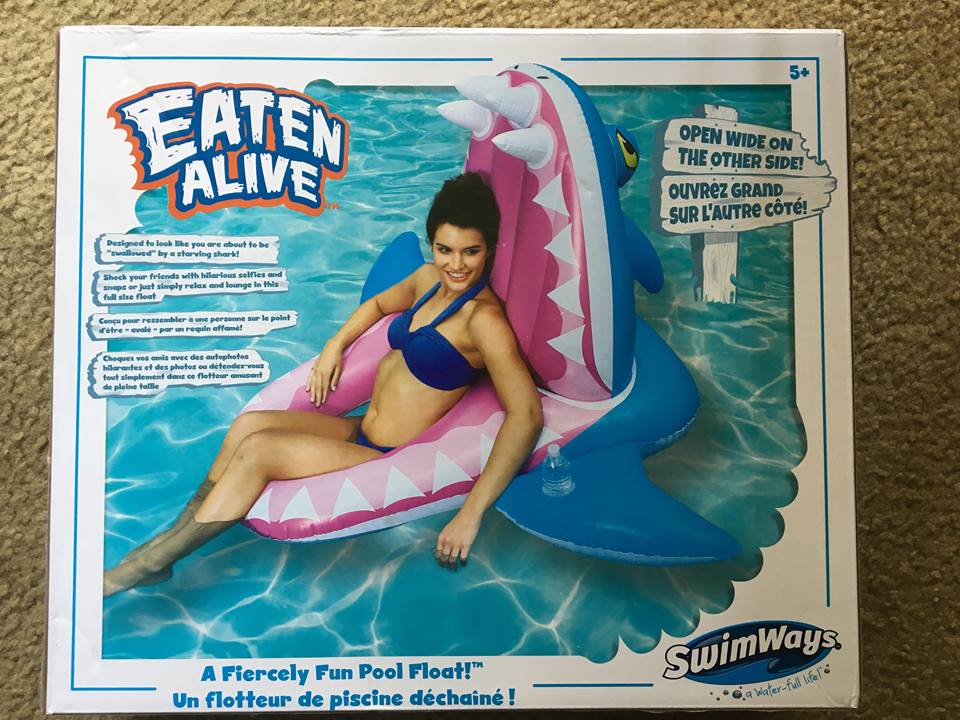 It's a surprise Eaten Alive Shark Pool Float by SwimWays. This cool summer float will make summertime by the pool fun. The cool creative pool float has seating in the jaws of the shark with a built-in cup holder on the side fin for all your summer cool drinks.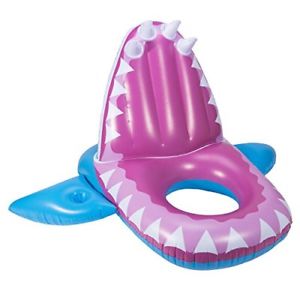 When inflated it measures approximately 60 x 47 x 40 which is a pretty nice size float. I love how the cool design makes it appear that the person was swallowed up by the shark float. I'm sure the moment the kids and adults place themselves on the float many will be ready to take selfies and share with their friends and family members.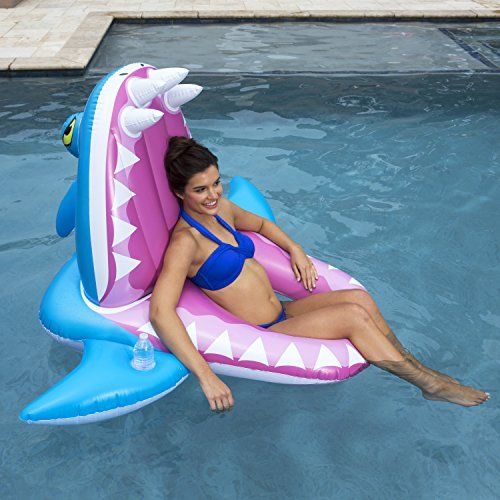 I can already see my children taking selfies and making Shark sounds like from the movie "Shark"! The float is very simple to inflate, just open one air chamber at a time, you want to inflate the lower seat first by using air pump or by mouth, an air pump makes it go much faster if you ask me. Just don't inflate too much, it's recommended that float needs to feel firm not to full.
Once that area is full stop and pinch vale base to stop airflow and cap chamber. Do the same process for all other chambers and Viola, your float is ready for the water. The Eaten Alive Pool Float retails for $39.99 and can be transported anywhere there's water!
If you're looking for more fun pool floats for your summer thrill, check out the SwimWays brand. They have a wide selection of pool floats for adults, kids and babies. Take a look at this: The SwimWays Infant Baby Spring Float with Sun Canopy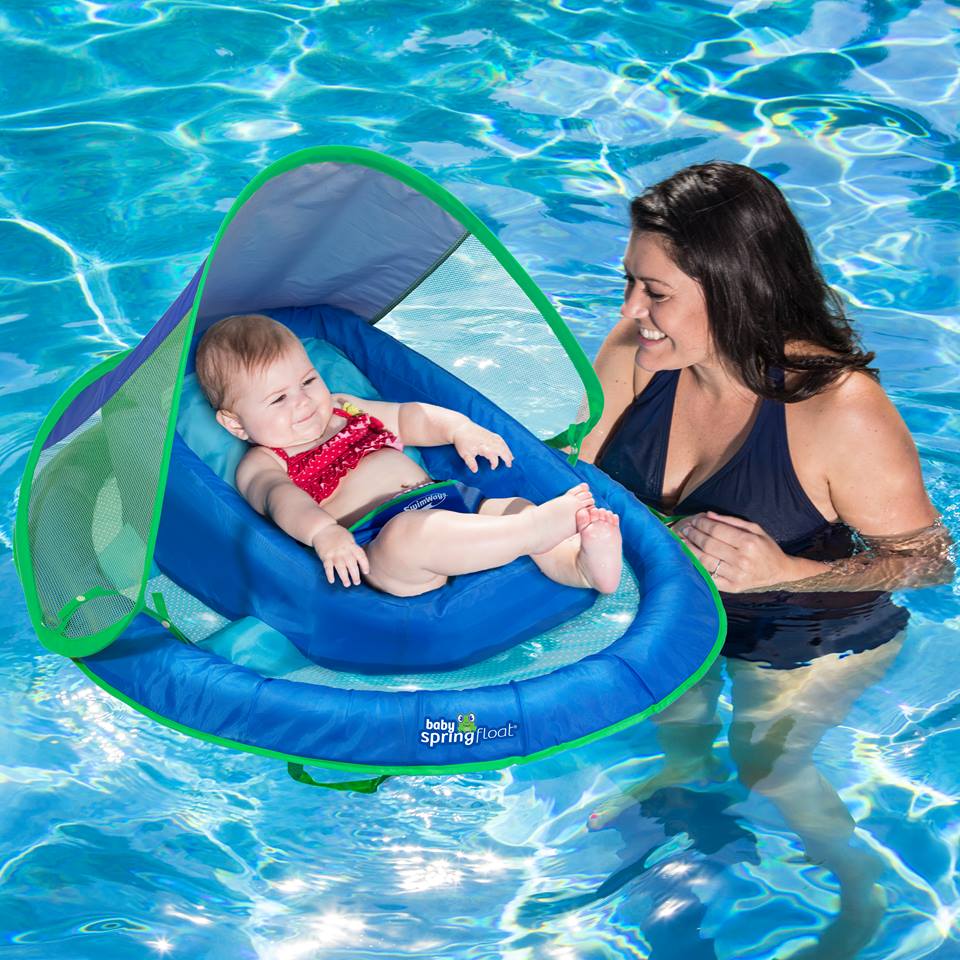 Your little one can now relax in the pool with mom and dad safely. The SwimWays Infant Baby Spring Float with Sun Canopy is a fabric-covered baby float for ages 3 months until baby attempts to climb out or sit up (approximately 9 months). This infant float features a soft seat with an adjustable 3-point harness to keep baby secure. Additional features include dual-inflation chambers, safety valves, a wide base with an inner spring around the outside edge of the float for stability, and a removable/adjustable sun canopy with UPF 50+ sun protection.
So, listen don't let summer pass you by staying indoors! Grab a few SwimWays products and get to sailing in your pool today!
Connect with SwimWays via  website and forget to connect with them via Facebook | Twitter | Pinterest| to keep up with the latest.
Disclosure: Howdy everyone, I just wanted to inform you that I was not compensated for this post. However, I did receive a product from the company below and the opinions expressed in this post are 100% my own. I am disclosing this in accordance with the FTC guidelines. All prize fulfillment will be provided by Sponsors.