Kroger Chicken makes you say, MMM, MMM, Good!
This is a sponsored post by me on behalf of Buzzagent, all opinions expressed in this post are 100% my own.
This weekend it was so hot , just to hot to even cook so we decided to visit one of our favorite deli's Kroger's deli. One thing I can say about Kroger's deli is the food is always fresh, delicious and just right for any day.
Being a Buzzagent, I get to buzz around town with my friends about all types of things but this time I wanted to share a little buzz with you about getting the best of the best fresh chicken from Kroger Deli.
My husband and I got up early and started our shopping at Krogers, I love going early because all the deli food is made fresh. Sometimes you can catch them right when they are frying the chicken or making fresh salads and that's what we did.
Buzzagent had given me a few coupons to try out their chicken along with Kroger Chips and a Coke. We purchased our chicken from the deli, grabbed our coke and chips.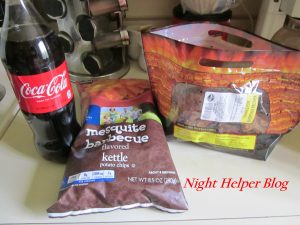 The kids couldn't wait to sit back and enjoy some of Kroger's Chicken along with a few chips and pop. I placed the chicken on a large plate with everything right there and told them all to help themselves.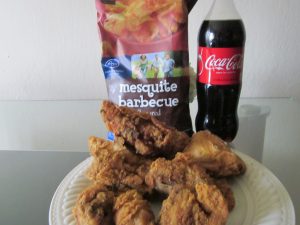 It was so delicious and fresh plus the Mesquite barbecue chips just added another flavor. I'm telling you if its one of those hot days or hard working days that your just to tired to cook. Take a moment to stop by Kroger and let their deli serve you and your family some fresh hot deli chicken.
Everyone at the table was saying MMM, MMM, Good! Its a fast meal but yet fulfilling, prepared fresh daily and never frozen. I was so happy to be able to share a few coupons with a few seniors who were at Kroger buying deli chicken also, one of the ladies were so happy she kissed me on the cheek and said…..Bless you!
That's a gift alone, using my Buzzagent Kroger coupons to Bless someone else. Before I left the store I saw the ladies and told them to have a good afternoon and to enjoy their Kroger chicken.
Well, will you visit your local Kroger deli today for some fresh chicken to serve for dinner? Go for it, you can't go wrong!!
This is a sponsored post by me on behalf of Buzzagent, all opinions expressed in this post are 100% my own.