Kids Relief – Homeopathic solutions for moms!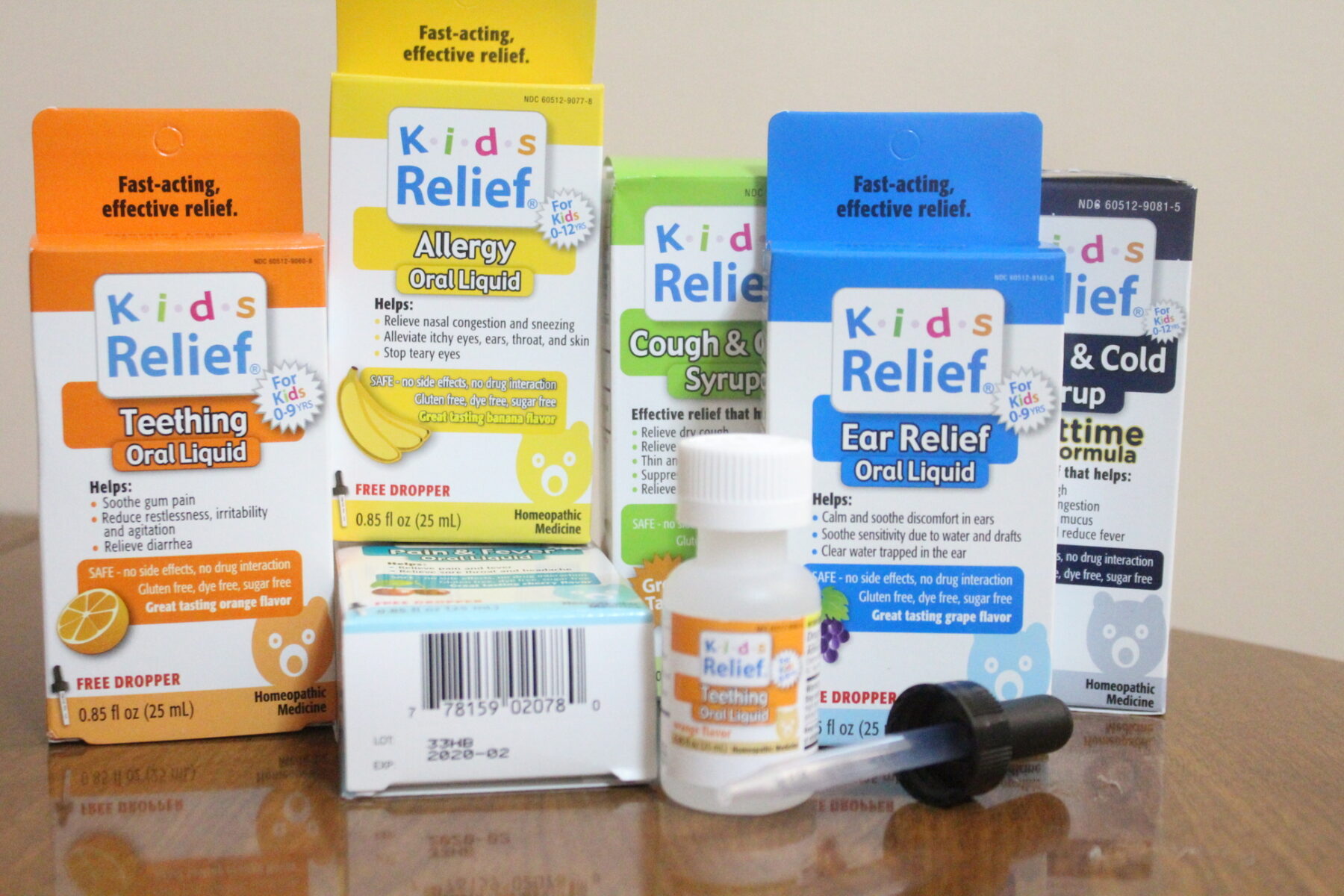 I hate it when I need to give my baby pain relief. But at the same time, I hate seeing him in pain. The early years bring on so many painful situations, that not only cause my precious toddler pain, but also prevent him from sleeping and eating properly.
Kids Relief has the perfect solution for moms like me. They have an extensive line of HOMEOPATHIC medicines so that I can safely help relieve my son's pain. From teething, to allergies and colds, they have something for every situtation.
"Because Kids Relief® products are 100% natural, they provide relief without the worry of harmful side effects. Homeopathic medicines are considered among the safest medicinal option in the world. There is no risk of overdose or potential negative interaction with other medicines. With Kids Relief® your child will receive fast-acting, effective relief without the addition of alcohol, dyes and sugars. Also, you will have no problems getting your kids to take these easy-to-administer, great-tasting formulas."
Kids Relief line covers the most common minor ailments of the first few years. For us teething is a biggie. We are lucky not to experience too many ear infections, but for those who do, Kids Relief has the solution for you! They also have products for pain and fever, cough, cold, allergies and flu, gas and colic, and calming.
All of these use natural ingredients and homeopathic methods to get rid of the pain, and come in liquid formulas that don't have extra junk added.
Here are some things you should know about Kids Relief:
No added dyes, sugar, or alcohol
No risk of overdose or negative interaction with other medications
100% natural
They come in great-tasting, kid-friendly natural flavors.
They come with syringes to feed them
Allergy Oral Liquid: comes in a delicious banana flavor and helps relieve nasal congestion, sneezing, tearing eyes and itchy eyes, ears, throat and skin.
Calming Effect Syrup: helps calm your kid, and relieve 

symptoms of hyperactivity and restlessness – naturally! Comes in a fun grape flavor that kids LOVE.

Gas & Colic Oral Liquid: this yummy raspberry flavored liquid helps relieve intestinal gas, bloating, burping, and other tummy problems, giving you a relief from that colic!
Cough & Cold Syrup from natural sources is important to us. M gets colds a lot, and this really helps him get his naps, and get back on the road to recovery. It comes in a nighttime syrup as well.
Ear Relief Oral Liquid: is also a grape flavor, so that getting rid of those ear pressure, severe ear pain,inflammation, fever, sinus and head pain tastes good too.
Flu Oral Liquid: helps get rid of those flu-like symptoms, including fever, aches, pains and chills. Comes in raspberry flavor.
Pain & Fever Oral Liquid: This cherry flavored liquid helps reduce fevers and the pains associated with it so that your child doesn't need to suffer. 
Teething Oral Liquid: in orange flavor helps treat not only the pain that comes along with those pearly whites, but also the restlessness and irritability. Mom & baby can now sleep better!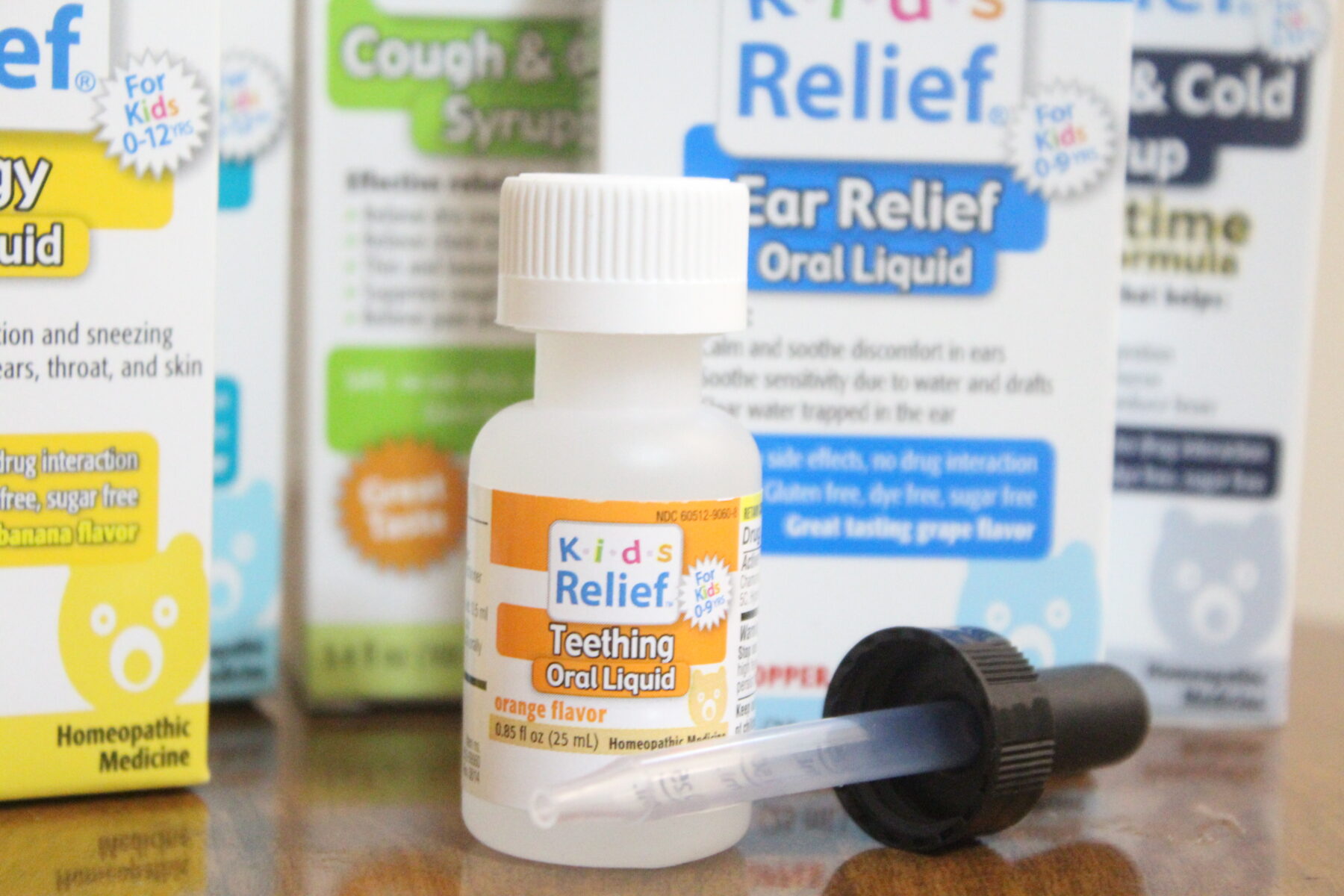 Knowing that I can do something for my child's pain without the risk that comes along with acetaminophen and ibuprofen based medications is encouraging and reassuring. Knowing that it tastes great and is otherwise good for my toddler is even better, and all this is thanks to Kids Relief's innovative homeopathic treatments!
Connect with Kids Relief:
Disclaimer:
This product was received from the Company for review purposes only. All thoughts and words in this post is my own and I was not paid to endorse it. I am only voicing my opinion about this product.