Kickstart Your College Lifestyle the Healthy Way With These Tips
In the excitement of getting ready for college, orientation, and adjusting to life as a university student, it is easy to get carried away and forget exercise and diet. Students find that they have complete responsibility for every aspect of their lives. These include what to eat when to sleep and when to party. Since there is no physical education built into the curriculum, students have to start building exercise into their own routines. Living a healthy and organized life in college can be challenging, given the many distractions, but it is certainly worth the effort. This article highlights how to live a healthy and organized life.
Here Is Why Your College Lifestyle Should Be Managed
Before we proceed with how to live a healthy life in college, let us consider why this is important. Students make a lot of lifestyle choices in college, most of which are informed by the need to make the most of the few years of freedom. Seldom to learners stop to think about the long-term consequences of their actions.
In truth, however, the choices you make at this stage in your life can have profound implications for your future life and career. For instance, not saving money and accumulating huge credit card debts can leave you struggling in the future and can damage your credit score.
Another area of your college life that can have significant long-term implications is your choice of accommodation. If you choose to live alone, you get to develop a sense of freedom and independence that allows you to take better control of your life. On the other hand, if you choose to live with roommates, you can make significant financial savings and develop friendships that could be critical in the future.
Physical activity and proper dietary intake are important for long-term and short-term well-being. You need to form a habit of eating right, sleeping enough, and engaging in exercise as these could be critical for your health in the future. Complications like cardiovascular disease and obesity are linked to lifestyle choices. So, while it is good to have fun when still in college, a little sacrifice can have immense benefits for your academics and overall well-being.
How to Maintain a Healthy College Lifestyle | Useful Tips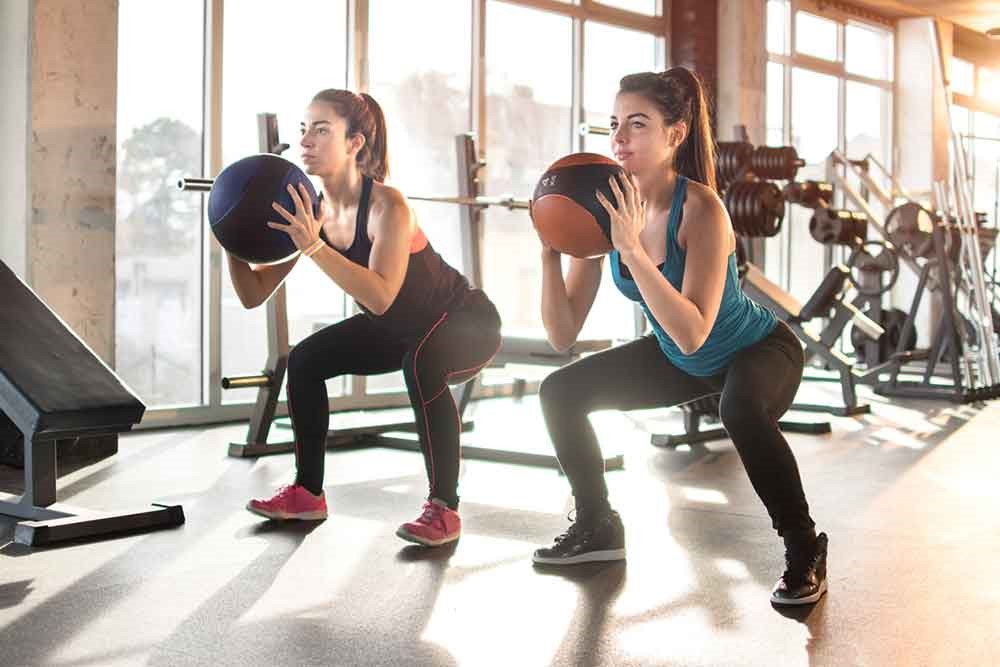 When in college, it is important to get a well-rounded experience. This includes learning to take care of yourself and to navigate a healthy lifestyle. Here are some tips to guide you through.
Integrate Workouts Into Your Routine
When you are still young, it is easy to take that great body for granted. However, as research shows, a sedentary lifestyle can have many serious complications, including obesity, diabetes, and cardiovascular disease. By creating a routine for exercise and incorporating it into your daily life, you get to remain healthy. Options include taking walks around your college, taking dance or yoga classes, and hitting the gym.
Rest and Get Enough Sleep
We know that college life can be really hectic. Don't ever underestimate the importance of good quality sleep. According to health experts, sleep deprivation can lead to serious complications and can inhibit mental and academic performance. So, to stay and shape and remain sharp for your studies, always go to bed early and establish a routine. If you have too many assignments causing sleepless nights, consider getting 'write my homework' help from professionals online.
Adhere to a Healthy and Balanced Diet
Food may indeed seem quite expensive when in college. However, nutrition can be affordable. So other than exercising, make sure to fill your body with the right amounts and types of food. If possible, avoid takeout and sugary drinks. Try to keep track of your meals and physical activities.
Drink a Lot of Water
Okay, you have probably heard that water is life. What you may not know is that the more physical activity you do, the more water you lose. Drinking water allows the optimal functioning of your organs. So, skip those drinks that contain excessive sugars like juice or soda. This will help with maintaining your metabolism. Drinking water also helps with weight management and keeps your skin healthy.
The tips provided here are meant to help you live a healthy life in college. Being in charge of your life can be frightening. However, with a good plan, you should be able to navigate college successfully. To avoid distraction, have a plan outlining your goals, whether in terms of health, sports, or academics. Challenge yourself and manage your expectations.