Jada's Headed To School with Her Dabbawalla Go Fetch Dog Backpack, #backtoschool @TheGrommet
Now that school is back in session it's time to grab a few "Back to School" essentials for the kids. With three kids heading back my supply list has become longer and longer. You see, we have three kids attending three different schools this year, Jalen is now in junior high, Jordan in middle school, and little Jada headed to daycare but, she calls it school in Sept.
Jalen and Jordan were already set with a few school items I had purchased awhile back but, I just needed to get Jada a few things like some new clothes, shoes, daycare items, and of course a backpack.
So, when I saw this cute, uniquely designed, well-structured backpack from Dabbawalla , I knew right off Jada would love it! It's called the Dabbawalla Go Fetch Dog Backpack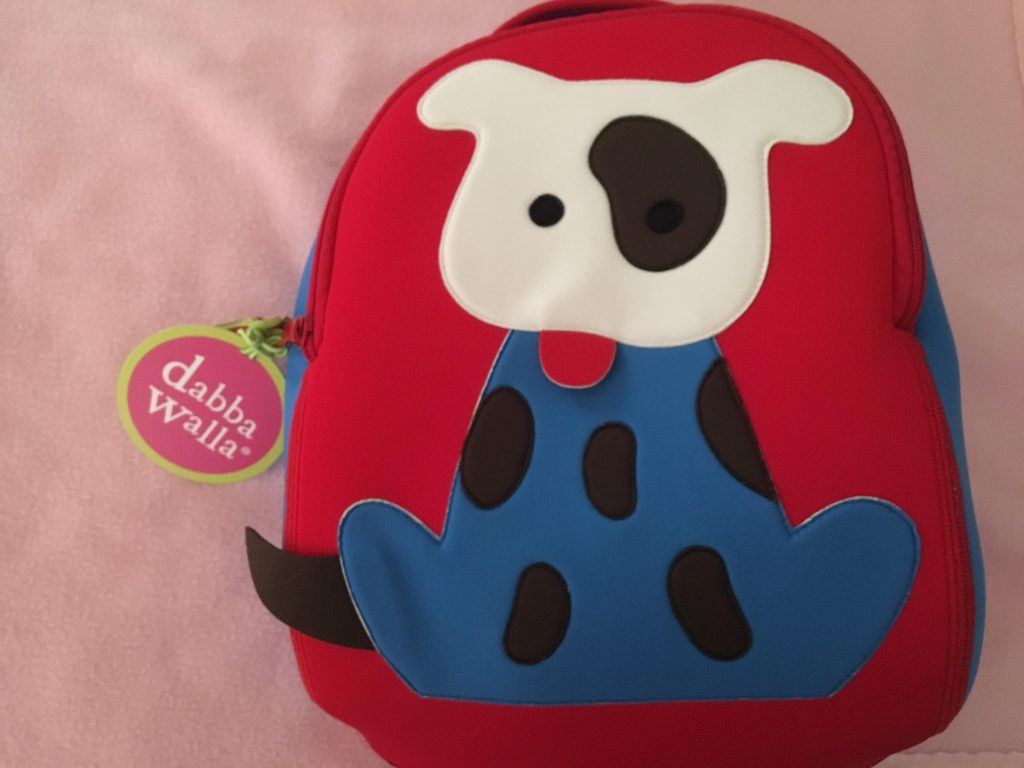 You see Jada loves all things puppy relate so this backpack was prefect for her and it has just enough space inside to carry all her stuff comfortably.
Now each backpack is designed for your little ones adventure no matter where your child is headed. Dabbawalla Backpacks are crafted entirely from a versatile, durable, neoprene-like fabric that cushions, protects and insulates. It's very soft and light and the inside dimensions are as follows: 12″ x 11″ x 6″ Deep. It's just enough room for me to pack items for Jada's daycare….oops school as she states! I was able to pack two outfits, a few pullups, her toy and we still had lot's of space for some more items.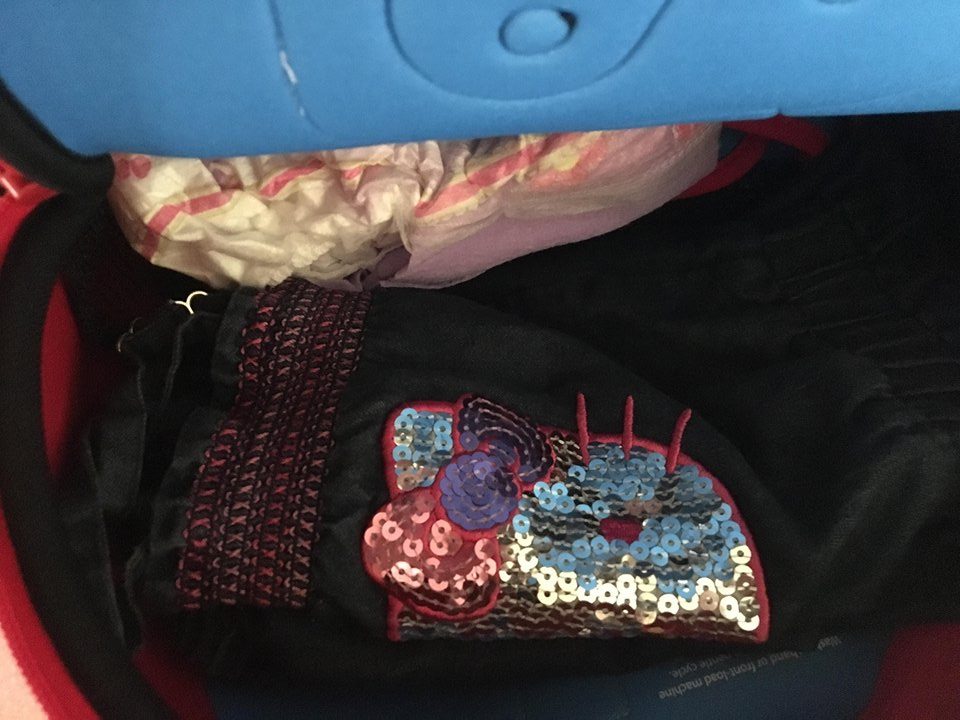 Inside the bag is also a nice size mesh compartment where you can secure more items like a juice box or personal items for your kids, and an adjustable strap .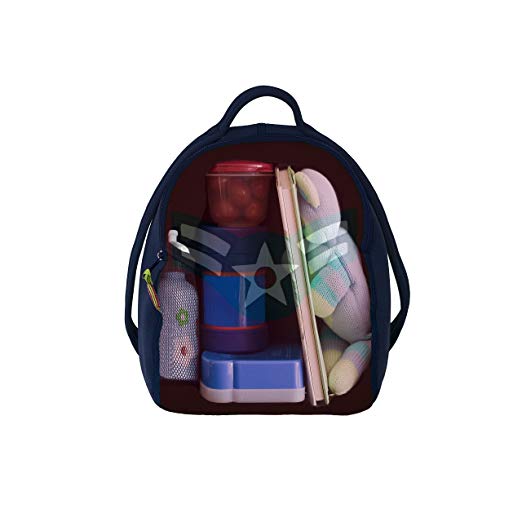 Again, you'll have room to place clothing, books, lunch, your kid's favorite toy or snacks. It all depends on your kid's adventure or journey is for that day.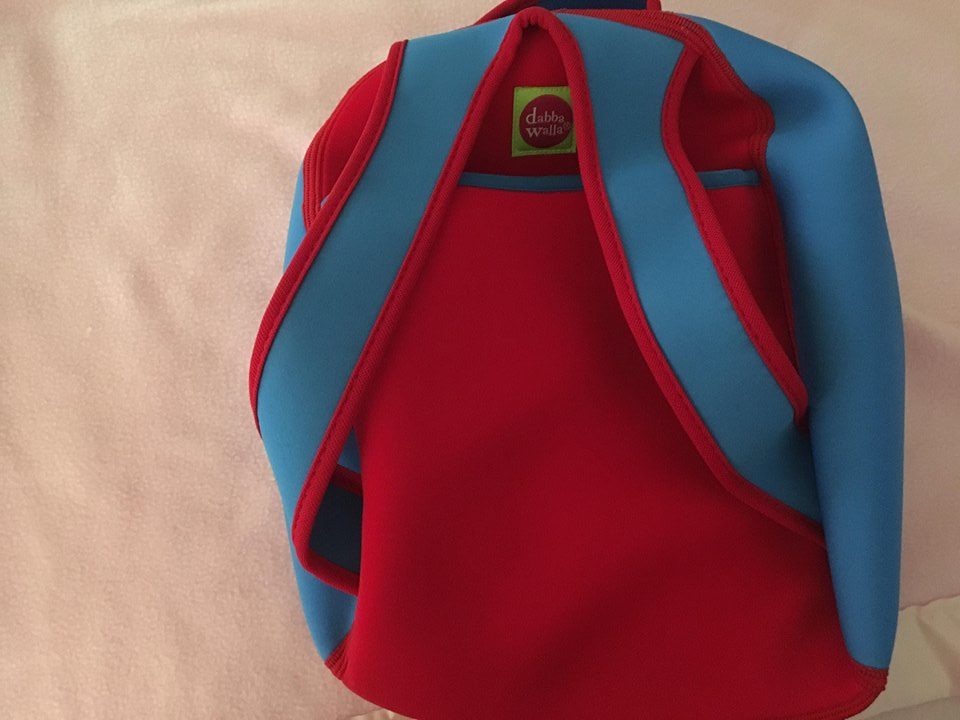 The  Dabbawalla Go Fetch Dog Backpack is 80% TPE/20% Nylon , sized and designed for preschoolers and early elementary school children with cushioned, adjustable straps and two inside and one outside pocket. The sustainable material is degradable, recyclable and 100% toxic-free, lead-free, BPA-free, and no phthalates or PVC. Most of all this backpack is machine-washable (front loaders only) or hand wash.
Susan Givens: the creator of these backpacks knew exactly what she wanted in a backpack for her son—only, she couldn't find it. An eco-friendly, washable bag proved so elusive, she began making them herself. These backpacks can go in front loading washing machines and will thrill little kids who have a bag pared down just for them she states.
Overall, I think the Dabbawalla Go Fetch Dog Backpack is a great backpack for toddlers and preschoolers! It's the perfect size, not heavy at all, has enough space for all your child's needs, washable, eco-friendly, and very affordable. It retails for $42 dollars and can be found on The GROMMET website and on Amazon.
You can find a wide selection of kid items and backpacks on the The GROMMET website . Make sure to connect with TheGrommet via Twitter|Facebook | Pinterest | Instagram  to keep up with the latest.
Disclosure: Disclosure: I was not compensated for this post. However, I did receive a product from the company and the opinions expressed in this post are 100% my own. I am disclosing this in accordance with the FTC guidelines.