How to Invest in Real Estate | Your Beginner's Guide 
What comes to your mind when you think of real estate? You're most likely thinking of your home and everything else around it, isn't it? Interestingly, real estate investors have several other options than physical properties when planning an investment.
Many people stay away from real estate investments because they think the business is risky and highly capital-intensive. Fortunately, neither is correct. The benefits of real estate investing far outweigh the risks. Moreover, there are several real estate investment opportunities that non-accredited investors can take advantage of today.
Here's a beginner's guide on how to invest in real estate. You'll see some of the most renowned investment options for individual investors and the advantages of property investing. Suppose you're interested in investing in real estate, consider contacting a reliable real estate agency like Peoples Capital Group.
Rental Properties
If you buy or own a rental property, you become a landlord. By implication, you want to be sure you're satisfied with such responsibility. Landlords are often in charge of property taxes, insurance, sourcing tenants, maintaining the property, etcetera. 
Of course, with the help of property managers, you can skip the responsibilities of managing the house—at a cost. There are two main ways landlords earn their income—rent and property appreciation. 
Rent depends on different factors like the property's location. However, one guide to charging right is to request enough payment to cover operating expenses until you've settled all mortgages. After that, much of the income could turn into viable cash flow.
Everyone knows that home prices have a high chance of increasing annually. If a house increases in value, the owner might sell at a profit or use it as collateral against another investment. However, while the chances are still high, there's no textbook guarantee that the prices of your property will increase, especially in these unsavory economic days.
Real Estate Investment Trusts (REITs)
Real estate investment trusts are available for trading like stocks and exchange-traded funds. Here, the initiator forms a "trust" that utilizes investors' funds in operating, purchasing, and selling income-producing apartments. REITs invest in a range of properties like mortgages, medical facilities, office apartments, and shopping outlets.
Typically, US law stipulates that REITs must pay up to 90 percent of taxable profits as dividends to the shareholders. In exchange for compliance with the law, the IRS absolves real estate investment trusts from paying corporate income taxes. 
Real Estate Mutual Funds
Real estate mutual funds invest in real estate investment trusts and property operating firms. They offer intending investors the opportunity to diversify their portfolio into real estate with little capital. Moreover, real estate mutual funds provide a broad range of asset classes to select from—an advantage over purchasing single REITs.
Real Estate Investment Groups
A form of mutual funds, real estate investment groups is helpful for persons who intend to have a rental property without the conventional hassles. Here, a company would purchase or build a group of apartments to its name.
It then advertises to persons who'll buy one or more units and join the REIG. In return for managing, advertising, and finding tenants, the company receives a portion of the monthly income.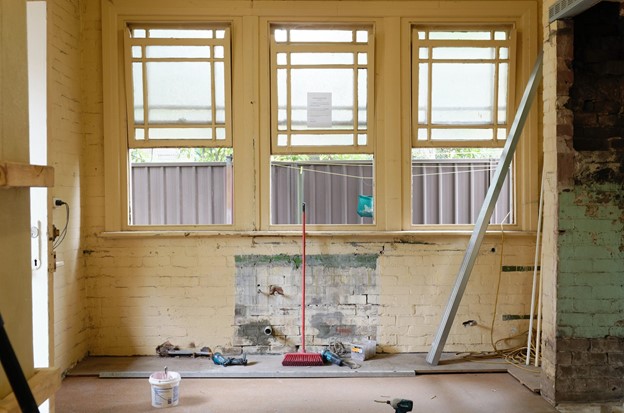 Flipping Homes
Home flippers are different from routine buy-and-rent landlords. Flippers purchase homes and hold them for less than six months before reselling them for profit. There are two pathways common to buy-and-flip investors. 
The investor could repair and update the property to increase its value before quickly reselling it. More so, the investor earns when they sell at a price higher than their capital–buying price plus renovations inclusive. 
Besides this, some buy-and-flip investors buy a property in a rapidly rising market and hold for some months before selling for profit without any repairs or code updates.
What to Know before Real Estate Investing?
All business and investment ideas display some level of risk. However, what separates the winners from the "learners" is how well they can balance risk against prospects. Further, into our discussion on how to invest in real estate, we'll examine a few things intending investors need to bear in mind before investing.
Beyond planning on more intricate issues such as "where to invest in real estate" or how to calculate net profits or losses, it'd help to take some precautions. Even with much cash and comfort on your side with risks, it's advisable to prepare ahead of emergencies.
Preparing for emergencies here includes leaving more money aside than you deem necessary for an emergency repair fund. It also involves a viable exit strategy in case plans go awry. Lastly, avoid putting down the money you couldn't afford to lose into a real estate business.
What's the Budget for a Down Payment?
Before choosing your first real estate investment, you want to decide how much you want to spend on a down payment. Mortgages often request a down payment between 20 and 25 percent. 
Moreover, some mortgages will request a down payment that's slightly below 20 percent. The general counsel on starting capital for individuals asking how to invest in real estate is to have at least 20 percent of the needed funds.
Decision Making on the Stakes
Homeowners or property investors tend to be emotionally attached to their houses. It's certainly not prudent to select a property for investment merely because you're a fan of the city. The best way to invest in real estate is to make pragmatic decisions void of emotions or biases.
Benefits of Real Estate Investing
Real estate affords investors the opportunity of diversifying their portfolios with different asset types and classes. Moreover, real estate is an investment for your future. 
Young investors must understand that the compounding effect of properties' values is potentially massive in the long term. Lastly, real estate investments aren't typically affected by the usual factors which depreciate stocks, bonds, or equity investments.
In Summary
If you were wondering how to start investing in real estate, you hopefully have fewer doubts after going through this piece. Real estate investments can be exciting, but they require some experience and initial capital. 
There are different options for investing in the property industry. You'll want to consider the options carefully before choosing where to place your money.