How To Choose The Best Gym Clothes For Your Body Type?
Nothing is worse than working out and feeling uneasy in your clothes. Whether you're performing yoga, running on the treadmill, or weightlifting with a few pals, it's critical that what we wear doesn't restrict movement and cause pain during your workout regimen! 
So, before selecting compositions for any future sessions, keep the following three suggestions in mind:
Apple Figure
While you might look cute in your pajama set or favorite sweatpants, you'll have to put a little more thought into what you wear to the gym. The right choice in gym wear won't only have you feeling comfortable but appear hot too if you know how to style your wardrobe. 
It's hardly rocket science. All you have to do is try to draw attention to your most flattering parts. Toss a track jacket over your favorite sports bra and high-waisted leggings, and you'll be good to go.
Athletic or Rectangle Shape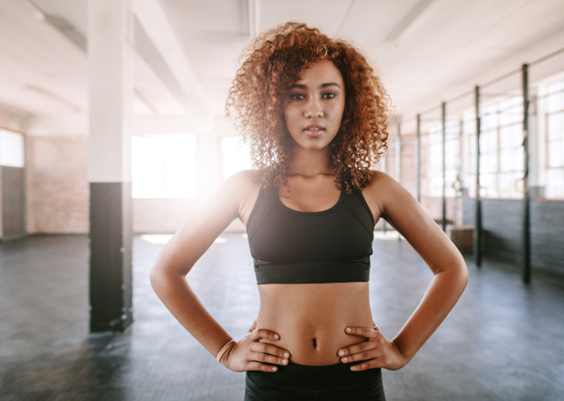 If you have a rectangular body type with square shoulders, waist, and pelvis, all positioned similarly. Here, your ultimate goal should be to create the illusion of more feminine curves. This will help create an illusion of nice curves by accentuating your otherwise square-looking shape.
People with athletic bodies are typically thin and have a modest bust, and if you know how to style your gym look, you'll definitely rock it. Clothing with rounded seams might probably come in handy here. 
Wearing exercise gear with circular hems gives the appearance of having amazing curves. Also, try playing around with layering to add volume to your straight body shape!
Remember that bright colors have a propensity to expand the physique visibly. You can also take it further by wearing a top and bottom in bold, different colors. Choose bottoms with a reversed waistband straight legging or if you don't like this choice, consider choosing a color that makes your hips appear larger.
For athletic body types, you might want to avoid the following:
Adding unnecessary design patterns

V-necklines or scoop necklines

Sports bras with no added bulk in the breast area

A one-color ensemble
Diamond Shape
People with a diamond shape tend to have a larger midsection than the average person, with slender arms and legs. Wear tank shirts and T-backs to show off your sculpted collarbone and shoulders. 
Wearing straight-leg trousers that lengthen your lower body promotes shape continuity and is ideal for dressing up your sportswear. Give your leggings a squat test to see if they're comfortable, even if you're getting your gym clothes online. 
You can even throw in a track jacket that you'll tie around your waist to create a false cut on the thicker midsection!
Pear Body Type
Keeping in mind that the upper body with a pear shape is typically smaller and tighter, you should emphasize that characteristic more. Choose training clothes with eye-catching colors, designs, and a stunning neckline to draw attention to your upper body. 
Additionally, choose a top that fits your small waist to highlight your curves and feel your best at the yoga class or gym. 
When it comes to bottoms, darker hues are preferable because they make your lower body appear more compact and slim. Choose a pair of straight, long, wide-legged trousers to lengthen your legs and hips visually. It might be a good idea to avoid:
Tight-fitting leggings that draw attention to your hips

Leggings with light-colored bottoms

Extra-large tops that finish at the hips can visually extend your size
Hourglass Body Form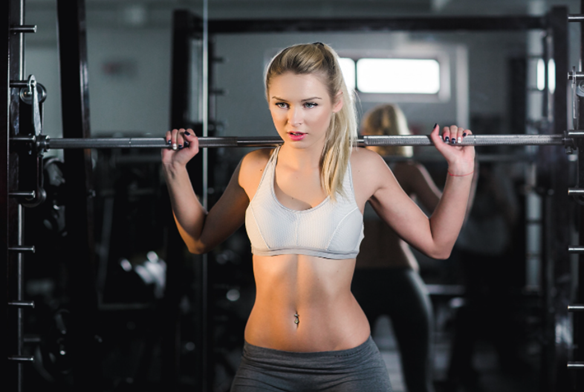 If you have the perfect hourglass shape physique with balanced proportions, then fitness gear with a close fit would be excellent because it will attractively show off your curves. Go for blouses with a plunging neckline or a V-neck when you're ready to break a sweat. 
Experts frequently advise that contrasting color combinations are the best option. They're wonderful for slimming down your waist and should be a tight fit. Choose high-waisted leggings to balance your shape and curves in one place.
Regular models and high-waisted leggings are good for balancing the shapes and curves to perfection. To be gorgeous and comfy at all times, avoid the following:
Clothing that is oversized and covers your figure

Exhibiting too much skin around the breasts

Tight-fitting outfits

Intense materials that are excessively thick and hefty
Inverted Triangle
This is the exact opposite of Pear-shaped bodies. The goal of the Inverted Triangle is to bring emphasis to your small lower body and lean legs for those who are bulkier on top. Wearing pants in bright colors that provide the illusion of hips is all you need if you have broad shoulders, long arms, and long legs. 
Keep your tops simple and choose ones with bold colors or structural panels to create the appearance of a waist. If you have a flat stomach, you can definitely pull off fitted clothes that show off a little bit of skin around your waistline.
Material Matters
The material used in making your gym gear also plays a crucial role. 
Wear clothing that fits well so that there aren't any unwanted wrinkles trapping heat inside an overheated body area.
Choose breathable textiles like cotton because moisture buildup can cause chafing/irritation, especially while exercising quickly through difficult terrain.
For moderate-to-high intensity workouts where sweating is a problem, moisture-wicking textiles are your best bet. They keep you dry while still allowing correct movement in all parts of our bodies through breathability!
Conclusion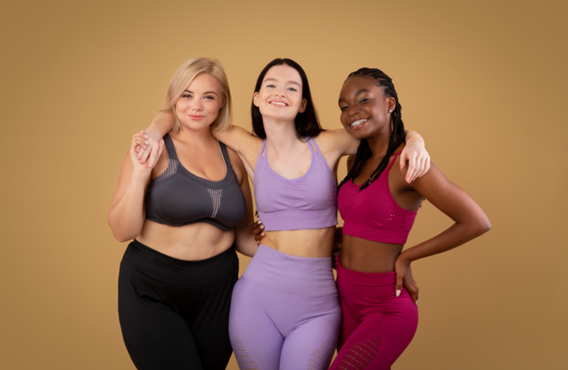 So, which workout clothes are ideal for your body type? The answer is straightforward: it depends on your shape and size. There are, however, a few fundamental guidelines that might help you choose the correct attire to look and feel your best at the gym. Look for clothing that fits well and is made of high-quality materials, and choose colors and designs that are flattering to your body shape. 
Finally, don't be scared to try different things until you find what works best for you. With these pointers in mind, go out and find the ideal gym wardrobe for your body!