Hot Fun In The Summertime! Games, Bikes, Water Toys, Sensory Toys and More!
Howdy everyone, I just wanted to inform you that I was not compensated for this post. However, I did receive a product from the company below and the opinions expressed in this post are 100% my own. I am disclosing this in accordance with the FTC guidelines.

The parks, beaches, outdoor sports, and other activities are not the only things to do in the summer. We cover summertime fun toys that your kids can play with while they're on vacation.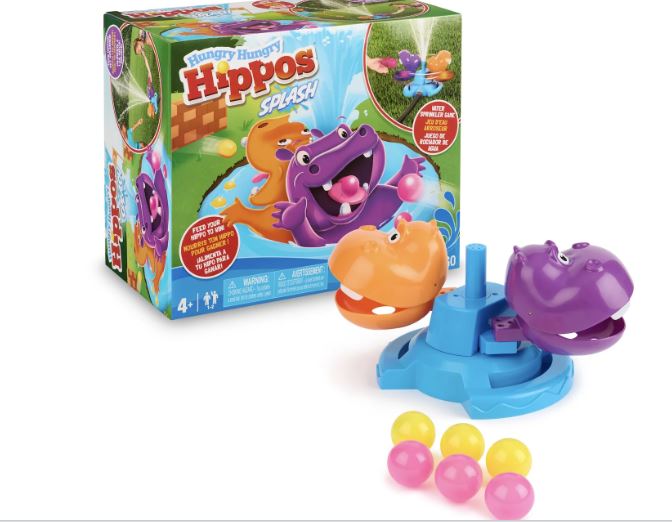 Get splashed feeding Hungry Hungry Hippos! All-new from WowWee, this spin on Hasbro's Hungry Hungry Hippos is loads of outdoor fun. Just like the classic Hungry Hungry Hippos game, players choose a hippo to feed and race against friends to feed their hippo the fastest… but now, your favorite hippo's spray water! Fun for 1-2 players ages 4+, kids will tap into their coordination skills by tossing snacks into their hippo's mouth while it spins AND sprays for added difficulty!
The closer you get to your hippo, the more you'll be sprayed but the easier it is to land the snacks in your hippo's mouth. Compete against friends, and the first player to feed their hippo all three snacks wins. Or play individually, practice your aim while feeding the hungry hippos.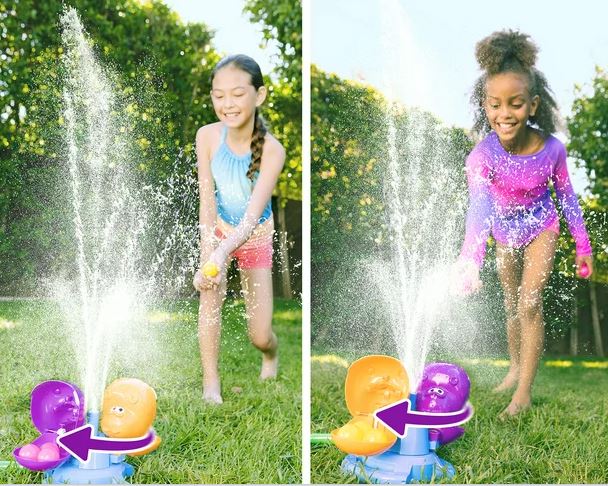 Can you feed each hippo their favorite snack?! This fun animal game lets you play in different ways! There are two difficulty settings, half-open mouth or wide-open mouth, depending on your skill level. If just getting wet is the goal, use Hungry Hungry Hippos Splash Game as a sprinkler. Let the hippos spin without trying to feed them and have a splashing great time!
Included in your Hungry Hungry Hippos Splash Game:  1 Hungry Hungry Hippos Sprinkler Unit, 6 x Snack Balls, 1 Hose Adaptor, and an instruction manual.

NERF Super Soaker – Soaker Blast Slider by WowWee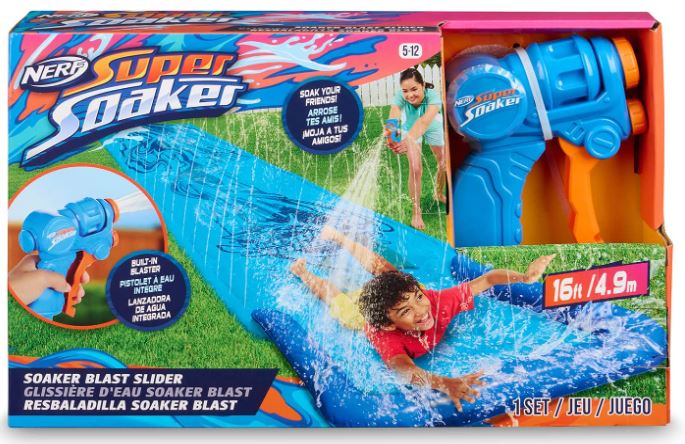 Unleash the ultimate soak with the NERF Super Soaker – Soaker Blast Slider by WowWee. Slide and get soaked with this interactive, 16 ft water slide! Kids ages 5-12 can take turns sliding on the Soaker Blast Slider OR soaking their friends with the built-in water blaster.
Sit at the top of the Soaker Blast Slider and let the water whisk you into the splash zone! With durable construction, this Soaker Blast Slider can hold up to 110 lbs.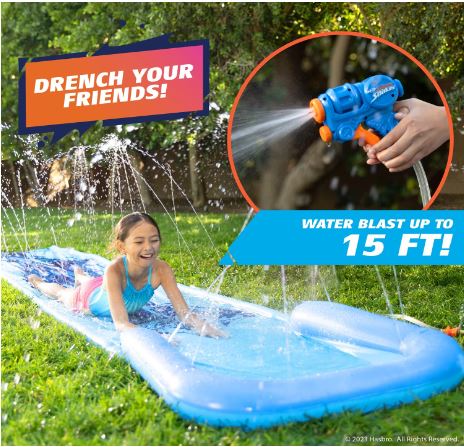 The Soaker Blast Slider is endless active fun for kids. Connect the slide to a hose, grab the attached blaster, and soak your friends as they slide. Have an adult help set up and check that the ground area is safe to slide. Powered by your hose, the included blaster can drench your friends from 15 ft away – pull the trigger and release a blast of water!
Your NERF Super Soaker – Soaker Blast Slider includes: 1 Slide with padded splash pool, 1 18 ft Soft Jet Blaster, and an instruction manual.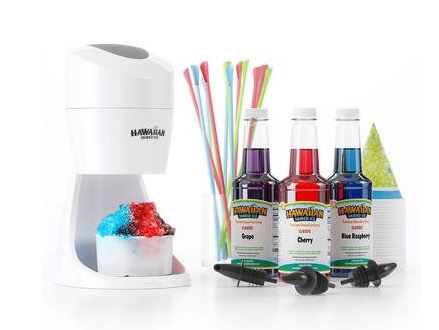 Make it snow right in your own kitchen with the S900A Electric Shaved Ice Machine. Make a margarita, slushie, granita, iced coffee, or any other frozen snowball treat you can think of.
Your own icy treat station at home. The Hawaiian Shaved Ice countertop snow cone maker is simple to use and clean. Portable, easy to store when not in use. Use cube ice, bagged ice, or make your own with the ice cups.
Set includes Home-use electric S900A shaved ice and snow cone machine [3-piece design – easy to assemble], 2 round block ice mold cups, a non-slip mat, and a 1-year manufacturer's warranty.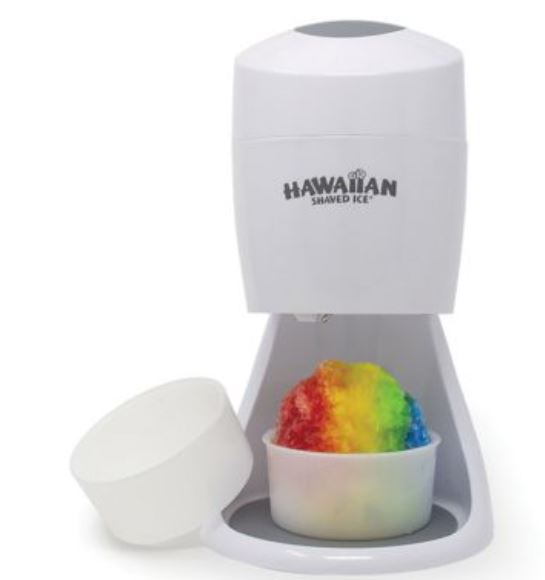 Powdery, perfectly chewable shaved ice.
Prepare cool treats quickly at sleepovers, small pool parties, birthday parties, and other family and friend get-togethers.
Includes:1-pint bottles of cherry, blue raspberry and grape syrups, 25 spoon straws, 25 snow cone cups (color & design may vary), and 3 bottle pourers.

GOTHINK 6-in-1 Classic Games Set,Double 6 Dominoes, Pick Up Sticks, Playing Card, Marbles, Jacks, YO-YO Board Games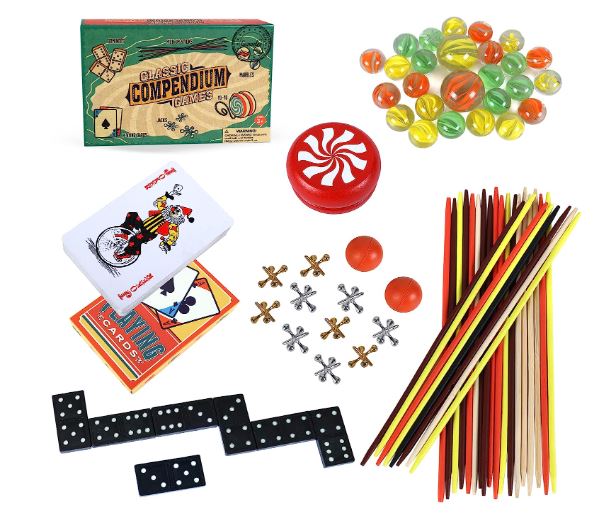 CLASSIC GAMES THAT KIDS LOVE: This 6-in-1 set includes Double 6 Dominoes, Pick Up Sticks, Playing Card, Marbles, Jacks, YO-YO.
Suitable for single-player or multiplayer. Improve dexterity, attention, and Hand-eye coordination, and let kids learn fun tricks. These Games will keep your children entertained for hours on end.
These games also encourage interactive play, reduces screen time, and is a perfect way for parents and kids to bond over hours of fun.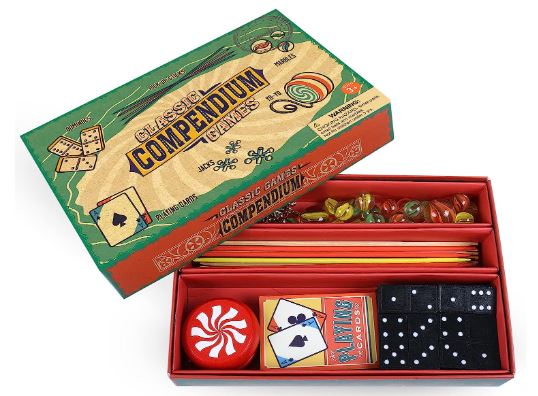 Includes: Double 6 Dominoes, Pick Up Sticks, Playing Card, Marbles, Jacks, and YO-YO for one great price. Great value! Simple rules but varied gameplay make this 6-in-1 game set a good option for kids.

160 PCS Washable Sidewalk Chalks Set Non-Toxic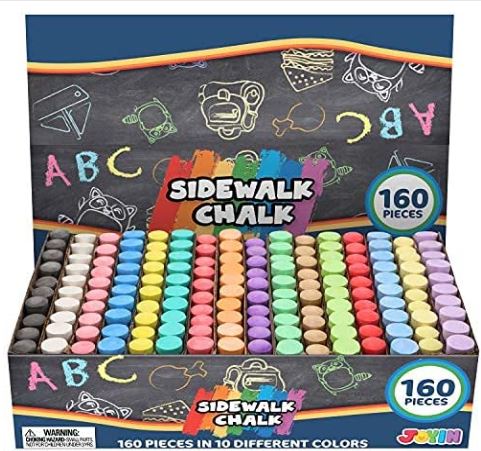 UNIQUE DESIGN & EASY TO USE. Our Outdoor Play Chalks will allow your children to get outside and play, give them the opportunity to bring all kinds of artworks outside.
Each chalk will give a vibrant color onto any driveway or sidewalk. The chalk can be washed on any surface, you don't have to worry about permanent messes.
ENDLESS FUN. This Colorful Chalk Set is a wonderful selection for kids who love creating eye-catching arts and drawing. This makes it a perfect choice for schools, summer camps, and recreation centers.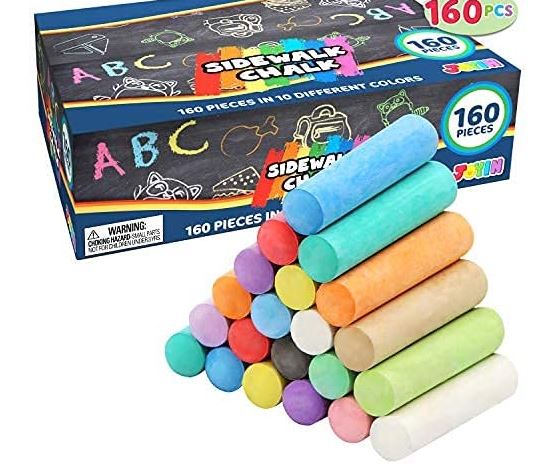 Includes: SUPER VALUE PACK. Our Washable Chalks Set includes 160 pieces of chalks in 16 colors
( Blue, Green, Pink, Orange, Purple, Yellow and more)

 RipRacer, the ultimate FUN SIZE fat-tire electric bike
Featuring an upgraded G2 52-Volt battery (SGS Certified to UL 2271) and powerful 750-Watt motor you'll have plenty of torque and power for conquering hills and dominating the road!
The RipRacer is loaded with premium features like hydraulic disc brakes, Cadence Pedal Assist Technology, integrated brake light, and a convenient adjustable-height seat.
Our most size-inclusive electric bike comfortably fits riders 5' – 6'3.
CLASS 3 MODEL: The upgraded Class 3 RipRacer features a new G2 52-Volt 15.6Ah battery (SGS Certified to UL 2271), also with improved water-resistant construction & an Apple AirTag compartment, PLUS our signature Advanced LCD Display that can unlock the popular Race riding mode.The Class 3 model operates confidently at speeds up to 28MPH and an impressive 55 mile riding range on a single charge.
RipRacer is available in many colors.

Last but not least we have Sky castle Store DoodleJamz Marvel JellyPics – Sensory Drawing Pads Filled with Non-Toxic Squishy Beads and Gel.
BECOME THE SUPERHERO: Transform into your favorite Marvel superhero with DoodleJamz! These squish 'n shape drawing pads are designed to look like Spiderman, Iron Man, and Hulk, allowing kids to channel their inner hero while creating artistic masterpieces.
HEROICALLY CREATIVE: These drawing pads are filled with gel and beads sealed inside, providing a tactile and sensory experience that kids will love. 
TRAVEL-FRIENDLY PLAY: Take your creativity on the go with your Marvel DoodleJamz! These portable drawing pads are easy to doodle on, reset, and repeat, making them perfect for long car or plane rides.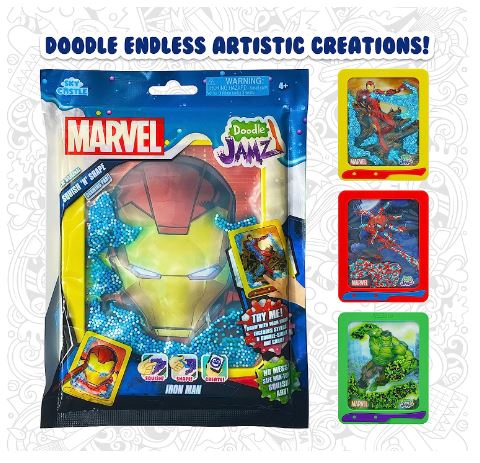 The thin design fits easily in any seat pocket or backpack, and the vacuum-sealed gel and beads ensure that your creations stay in place.
GooToobz Sips and GooToobz Gamers are a line of transparent, sensory tubes filled with a satisfying mix of goo, glitter and beads.
Includes: Stylus, Removable 2-Sided Emoji Backer Card (Iron Man, Series 1)

Disney Princess Girls' 16″ Sidewalk Bike with Training-Wheels by Huffy , Pink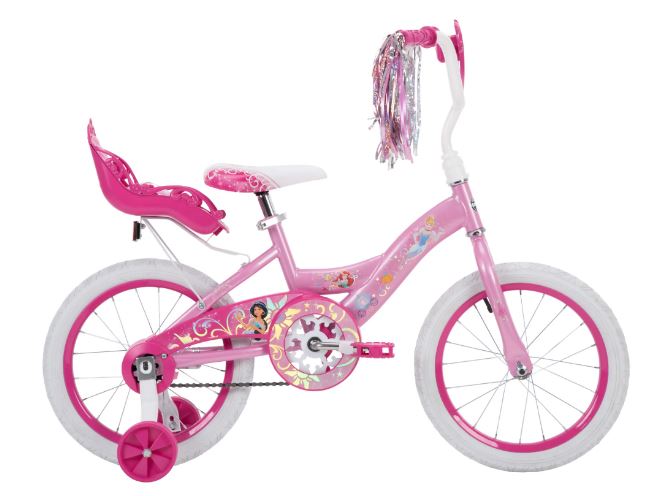 This 16″ Disney princess bike with doll carrier flaunts sparkling pink and silver streamers with heart-shaped connectors. The grips and tires are embedded with a pretty heart pattern. This Huffy girls' bike has a translucent chain guard and light pink frame that's decorated with fan-favorite Disney princesses Ariel, Jasmine and Cinderella.
It also includes wide training wheels and an easy-to-use coaster brake.
Simply insert the training wheels, insert the handlebar and fork, fold down the pedals and insert the seat. Put on the finishing touches by connecting the carrier and it's ready for your child to enjoy riding. EZ-Build bike is quick and easy to assemble with 4 simple steps Recommended age: 4 to 6 years

Well, there you have it, a list of Awesome 2023 Summer toys that will keep your children entertained throughout the summer.
Remember you can visit each company's site and see more products, and don't forget to connect with each one via social media.
Howdy everyone, I just wanted to inform you that I was not compensated for this post. However, I did receive a product from the company above and I am disclosing this in accordance with the FTC guidelines.