Great Wall to Giant Pandas: Kid-Friendly Delights Await in China
Stepping into China is akin to opening a giant storybook filled with captivating tales, vibrant illustrations, and endearing characters. From the soaring heights of the Great Wall to the playful antics of pandas, the country brims with experiences that promise wide-eyed amazement for young adventurers. Before packing your bags and hopping on this mesmerizing journey with your kids, having all your travel documents in order is essential. For a smooth adventure, learn more about visa options to ensure your entry is as seamless as your travel plans.
Scaling the Majestic: The Great Wall with Kids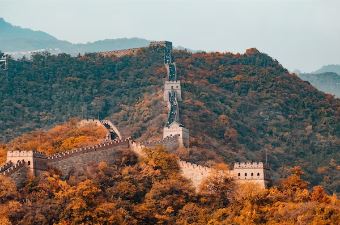 Snaking its way across mountain ranges, the iconic Great Wall is more than just a monumental structure – it's a testament to human perseverance and ingenuity. While the stretch might be daunting, sections like Mutianyu are particularly kid-friendly.
Featuring a cable car ride to the top and even a toboggan slide down, it's a mix of history and thrilling fun, ensuring broad smiles and unforgettable memories.
A Furry Encounter: The Giant Pandas of Chengdu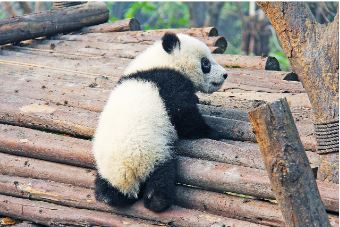 No child (or adult, for that matter!) can resist the charms of the adorable giant pandas. Head to Chengdu's Panda Base, where these cuddly ambassadors play, eat bamboo and laze around.
The base's serene environment ensures a close-to-nature experience; if you time your visit right, you might even glimpse baby pandas!
Sailing Through History: The Venice of the East, Suzhou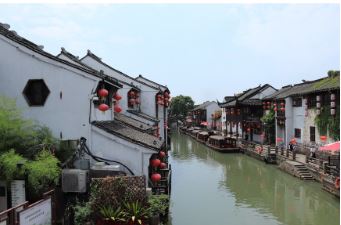 With its picturesque canals, quaint bridges, and historic homes, Suzhou is a dreamy escape from bustling cities. Children will be captivated by boat rides through the ancient waterways and tales of emperors and dynasties.
Like the Humble Administrator's Garden, the city's gardens come alive with koi fish, lotus blooms, and age-old trees, offering ample opportunities for little ones to frolic and explore. 
Cultural Kaleidoscope: The Diverse Traditions of Yunnan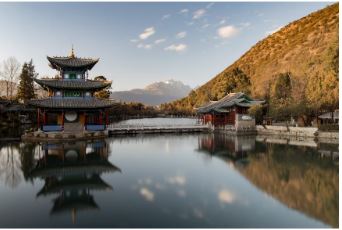 Yunnan, with its rich tapestry of ethnic minorities, provides a vibrant cultural immersion. Take your kids to the traditional Bai homes in Dali or the unique mushroom homes of the Yi tribe.
Colorful festivals, lively dances, and artisan crafts make Yunnan a sensory delight and a lesson in diversity and harmony. 
Skyline & Dinosaurs: The Dynamic City of Hong Kong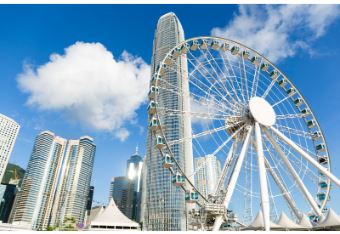 Beyond Hong Kong's dazzling skyscrapers lies a world of attractions perfect for young adventurers. Head to the Hong Kong Science Museum and watch your children's eyes light up in front of the towering dinosaur displays.
Then head to Ocean Park for aquatic adventures and end the day with the mesmerizing Symphony of Lights performance by the harbour.
Palate Pleasers: Culinary Delights for Little Foodies
China's culinary landscape is as diverse as its geography. While spicy hotpots might be reserved for the daring, children will love the sweet and savory dim sums of Guangzhou, the hand-pulled noodles of Lanzhou, and the ubiquitous egg tarts and mooncakes.
Ensure to try the steamed buns shaped like cartoon characters, which are both a visual treat and a delicious bite.
The Magic of Acrobatics: Shanghai's Gravity-Defying Shows
Book a seat at one of Shanghai's renowned acrobatic shows to end your days on a thrilling note.
With performers bending reality with their flexibility and balance, it's a spectacle that will have your children (and you!) at the edge of your seat, entranced by the sheer talent and finesse on display. 
Lost in Labyrinths: The Stone Forests of Kunming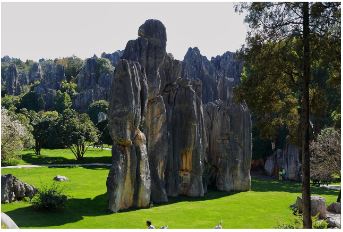 For a touch of mystique, venture with your young explorers to the Stone Forests of Kunming.
This natural wonder, shaped over millennia, is a labyrinth of towering limestone formations creating the illusion of a petrified forest. As you meander through the maze-like paths, kids can let their imagination run wild, envisioning tales of ancient warriors or mythical creatures hiding in the shadows. 
Every corner of China offers a lesson, an adventure, and a memory waiting to be made. Blending nature's splendor, historical mysteries, and cultural magnetism, your family journey becomes a valuable experience that expands perspectives and deepens family connections. As you map out your trip, ensure you immerse in every second, savor every flavor, and absorb every tale, weaving together unforgettable memories that will be treasured through the years.